Jury selection begins Wednesday in trial of former correctional guards charged with 2018 death of inmate in Mount Sterling prison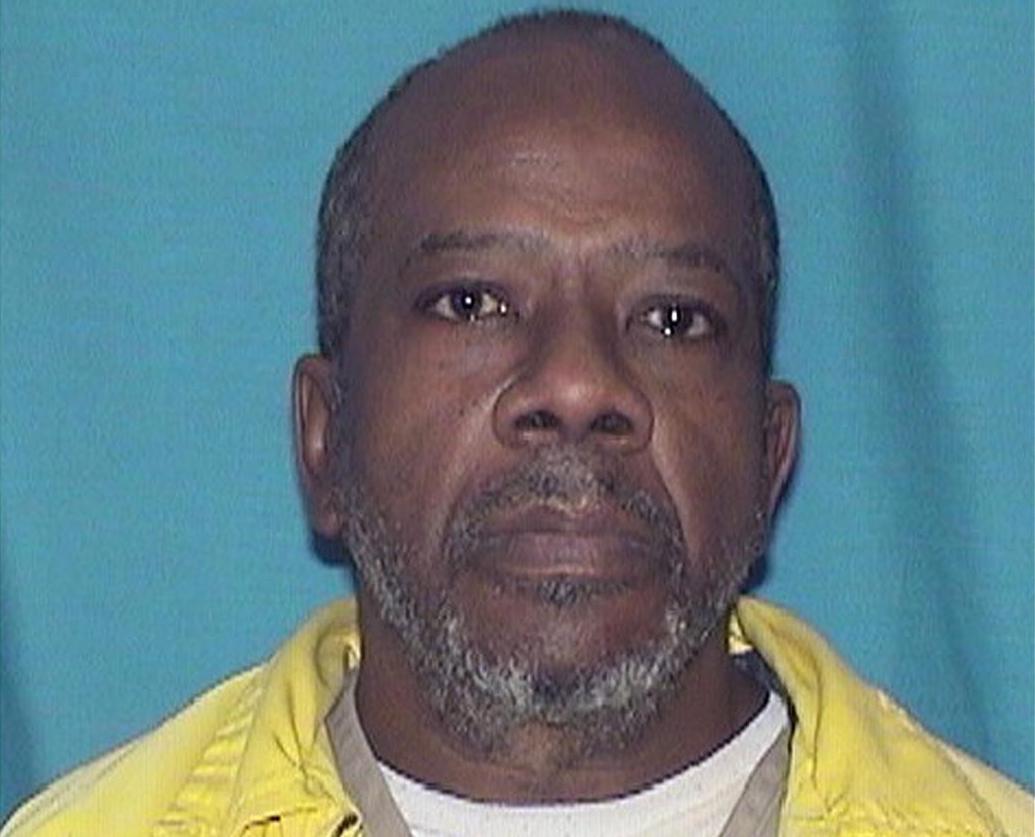 MOUNT STERLING, Ill. — Jury selection for the trial of two former correctional guards charged in the 2018 death of an inmate in the Western Illinois Correctional Center will begin Wednesday.
A status conference before U.S. Magistrate Judge Eric I. Long was held Tuesday afternoon to discuss procedures for jury selection for the jury trial of Alex Banta of Quincy and Todd Sheffler of Mendon.
The trial had been set for June 28, 2021, but the rising numbers of COVID-19 in several Illinois counties led to postponement of the trial. The trial then was set to begin in January, but Judge Sue E. Myerscough granted a motion in December to push the trial to March. A settlement hearing was held Jan. 27 at the U.S. District Court for the Central District of Illinois in Springfield, but no settlement was reached.
An indictment filed Dec. 4, 2019, says Sheffler, Banta and Willie Hedden, employees at the WICC, conspired and agreed on May 17, 2018, to forcibly remove Larry Earvin, 65, of Chicago from his housing unit to segregation a unit where prisoners are sent for discipline. The three men then assaulted Earvin without legal justification while he was restrained and handcuffed behind his back.
The assault left Earvin with 15 broken ribs, a punctured colon and two dozen or more abrasions, hemorrhages and lacerations. Earvin, who was serving a six-year sentence for robbery in Cook County and was scheduled to be paroled in September 2018, died at a Centralia Correctional Center hospital on June 26, 2018 as a result of those injuries.
Sheffler and Banta have pled not guilty to the charges of:
Conspiracy to deprive civil rights;
Deprivation of civil rights;
Tampering with witness, victim or informant;
Falsification of document in federal investigation;
Intimidation or force against witness.
The Illinois Department of Corrections put Sheffler, 53, a lieutenant; Hedden, 43, a sergeant; and Banta, 30, a correctional officer, on suspension without pay pending judicial verdict in December 2019.
The indictment says Sheffler, Hedden and Banta knowingly filed false incident reports, falsely describing the escort of Earvin to the segregation housing unit and failing to disclose any assault of Earvin. The three men also knowingly misled agents from the Illinois State Police about knowledge of an assault of Ervin.
WBEZ Radio in Chicago reported that five days after Earvin was beaten, a staff member at the WICC went into a co-worker's office at about 11 a.m., shut the door and said she needed to get something off her chest. According to a prison record, she confided that she'd known for a while about a spot in segregation where staff would take prisoners to beat them because there were no cameras.
She told her co-worker that one of the guards, Blake Haubrich, had cornered her and told her "she needed to keep out of what goes on down there."
Haubrich was not criminally charged over Earvin's death, but he is named in a civil lawsuit filed by Earvin's family over the alleged beating.
WBEZ found eight other prisoners, besides Earvin and Latimer, who said they were beaten on their way to segregation in a location where staff and prisoners had long said there were no cameras. Five of the cases involve at least one of the guards indicted in Earvin's death — Hedden, Sheffler or Banta. Three others involved Haubrich. The incidents usually started with a conflict between a guard and prisoner, and, as a result, the prisoner was sent to segregation for discipline.
Hedden, 43, of Mount Sterling pled guilty in March 2021 to conspiracy to deprive civil rights and deprivation of civil rights. He also pled guilty to conspiracy to engage in misleading conduct, admitting he filed falsified incident reports with the prison that omitted reference to the assault and noted that Earvin was delivered to staff in the segregation housing unit "without further incident," other than resisting the escort and refusing to walk.
Hedden also admitted he misled agents of the Illinois State Police by denying any knowledge of the assault, that he participated in and witnessed, and that he persuaded a fellow prison employee to delete a text message Hedden sent after the assault in which Hedden admitted his involvement in the assault on Earvin.
In exchange for his guilty plea before U.S. District Judge Richard Mills, the government agreed to seek dismissal of three other counts involving destruction of or falsifying records in an investigation and intimidation of a witness.
Hedden has not yet been sentenced. The two civil rights counts each carry penalties of as much as life in prison. For each count of conspiracy to engage in misleading conduct and obstruction, the maximum statutory penalty is up to 20 years in prison.
Assistant U.S. Attorney Timothy Bass told the Associated Press in March 2021 that Hedden has agreed to cooperate in the investigation against Sheffler and Banta.
Attorneys William Vig and Sara Vig represent Sheffler. Attorney Stanley Wasser represent Banta. Assistant U.S. Attorneys Timothy Bass and Eugene Miller represent the state.
Miss Clipping Out Stories to Save for Later?
Click the Purchase Story button below to order a print of this story. We will print it for you on matte photo paper to keep forever.