Jury selection starts in first-degree murder trial for Wiley, who faces between 20 and 60 years in DOC if found guilty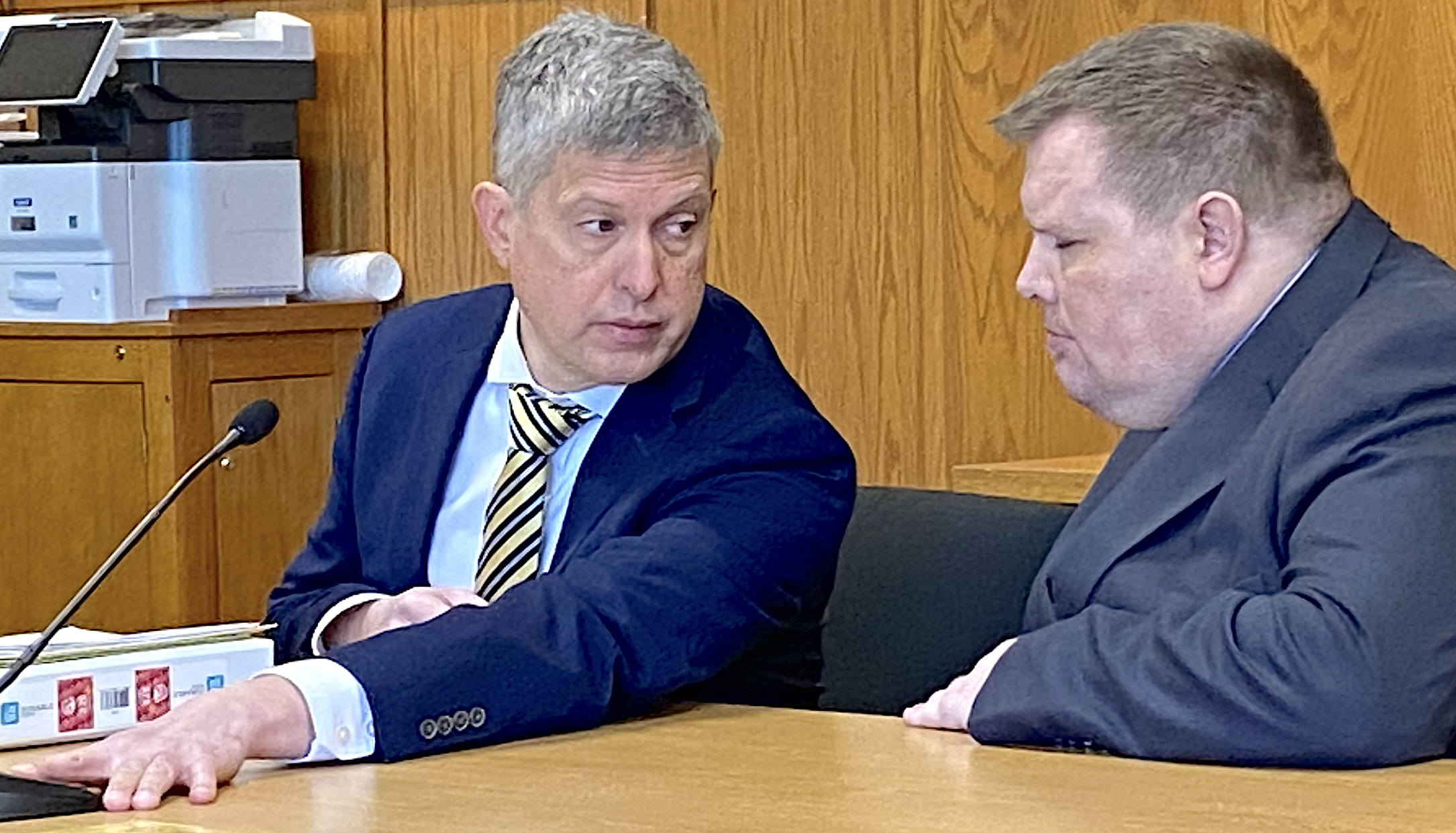 QUINCY — Jury selection began Monday morning in the first-degree murder trial of Travis Wiley in connection to the January 2018 death of an infant girl.
Wiley, 35, was clean shaven and wearing a suit and tie when he appeared with Chief Public Defender Todd Nelson before Judge Michael Atterberry in Adams County Circuit Court.
Wiley originally was charged with three counts of first-degree murder and one count of aggravated battery. He is accused of shaking the infant on Jan. 20, 2018, and she died two days later at SSM Health Cardinal Glennon Children's Hospital in St. Louis. Wiley was arrested June 20, 2018.
Special Prosecutor Jon Barnard said Wiley is being tried on just one count of first-degree murder.
Judge Michael Atterberry started Monday by reviewing the plea negotiations with both attorneys and asked if any of them were still outstanding. Barnard believed a plea offer "made some time ago" would have been capped at 30 years, and he said the offer is still available. Nelson thought it was a 25-year cap.
"I have no reason to doubt that," Barnard said.
Wiley said he would reject the offer.
Atterberry then told Wiley that, if he's found guilty, a minimum sentence for first-degree murder would be 20 years in the Illinois Department of Corrections, with a maximum sentence of 60 years.
Jury selection began at 9:30 a.m. Atterberry said jurors would be called to the courtroom in panels of eight. Atterberry, Nelson and Barnard would then adjourn to his chambers to make any strikes of potential jurors.
Atterberry called jury commission coordinator Emily Pezzella to testified before jurors were brought in. Pezzella also is a potential witness in the case. She explained to Atterberry three potential jurors contacted her by phone, but she didn't identify herself in each situation. Nelson and Barnard had no questions.
Opening statements could be made Monday afternoon or Tuesday morning when jury selection is complete.
Both attorneys said April 28 during a pre-trial hearing they believed they would be ready for trial in May. However, Nelson also told Atterberry during a May 5 hearing he had just received a USB drive containing copies of more than 1,300 pages of opinions given by Dr. Jane Turner, a forensic pathologist from St. Louis, in another case.
The trial was scheduled to begin May 15, but the time needed for Nelson to review Turner's opinions combined with rescheduling of five experts to testify forced Atterberry to move the trial to November.
Wiley also was set to go to trial on July 18, 2022. Ryan Parker, an attorney with the Quincy firm Hauk & Owens, had represented Wiley since Aug. 1, 2018 — a little more than a month after Wiley was arrested. However, Parker accepted a job as an assistant state's attorney in Adams County. His first day on the job was June 21, 2022.
Atterberry granted the motion for Parker to withdraw as Wiley's counsel on June 29, 2022. He then ruled on July 6, 2022, that the Adams County State's Attorney's office would no longer be allowed to participate in the prosecution of Wiley because of Parker's new job.
Barnard was appointed July 19 by the Fourth Judicial District's Appellate Prosecutor program through the Office of the Illinois State's Attorneys in Springfield. The Fourth Judicial District is comprised of 30 counties across central Illinois.
The trial also was scheduled to be heard — only to be pushed back — in November 2018, February 2020, December 2020, March 2021, September 2021, October 2021, March 2022, July 2022 and March 2023. 
Atterberry began presiding over the case in February 2022 after Judge Robert Adrian was removed from this case and all felony criminal cases by Chief Circuit Judge Frank McCartney. This was following Adrian's controversial ruling regarding a criminal sexual assault case in January 2022 and Adrian's in-court comments to Assistant State's Attorney Josh Jones regarding social media comments about the case.
Wiley continues to be held in the Adams County Jail on $5 million bond.
Miss Clipping Out Stories to Save for Later?
Click the Purchase Story button below to order a print of this story. We will print it for you on matte photo paper to keep forever.