Kept in the Loop: Quincy couple takes nearly a year to complete 6,000-mile boating journey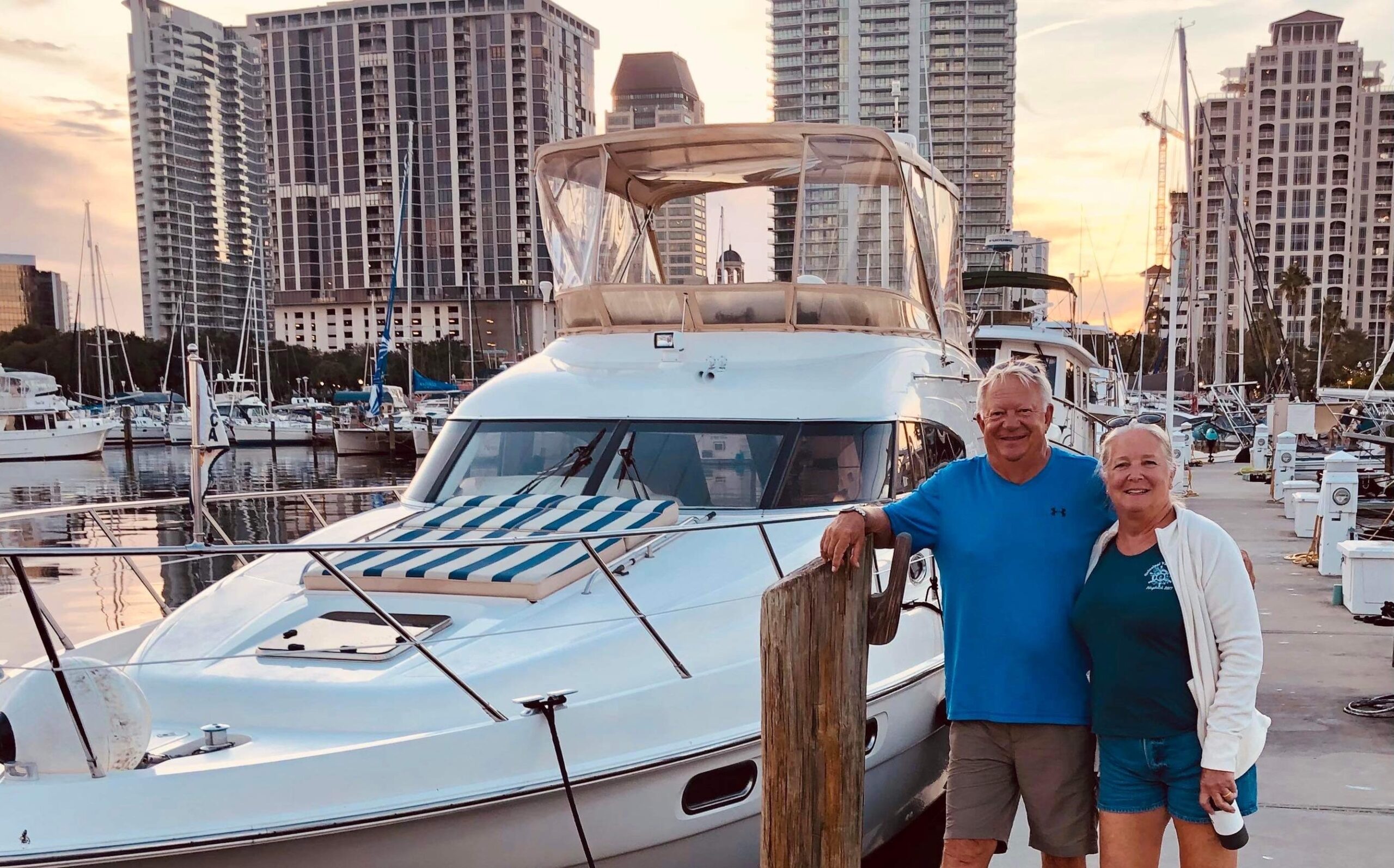 QUINCY — Boating enthusiasts Rob and Vicki Ebbing had talked about completing the Great Loop for several years, but they never found the time.
"Vicki's dad was in the Coast Guard, and he talked about it with her years ago," Rob said. "As we went through life, we did a lot of boating. We kept buying bigger boats knowing that someday we wanted to do this."
The Great Loop is a nearly 6,000-mile journey through the eastern United States and Canada's interconnected water passages. Boaters cruise aboard their own boats counterclockwise from the Gulf and Atlantic Intracoastal Waterways to the Erie Canal, Great Lakes, Canadian Heritage Canals and the Mississippi and Tennessee Rivers. It often takes a year or more to complete the journey.
Boaters who complete the Loop earn a "BaccaLOOPerate" degree from America's Great Loop Cruisers' Association, a South Carolina-based organization that maps out a variety of potential loop routes and serves as a resource for people who want to make the cruise.
A National Geographic story in 2021 noted that fewer than 200 "Loopers" complete the trip each year, making the feat more unique than scaling Mount Everest (an average of 500 to 600 people reach the summit annually) or swimming the English Channel (about 300 a year, according to the BBC).
Rob, 68, and Vicki, six months younger than Rob, set sail on their first trip around the Great Loop on Oct. 28, 2021, aboard their Sealine T-47, a 47-foot boat with two staterooms named "Ebbtide." They completed their trip on Sept. 16.
"This was at the top of our bucket list," Rob said. "Now we're letting the bank account heal from the bleeding. Our youngest is getting married next summer.
"But will we do it again? We'd love to."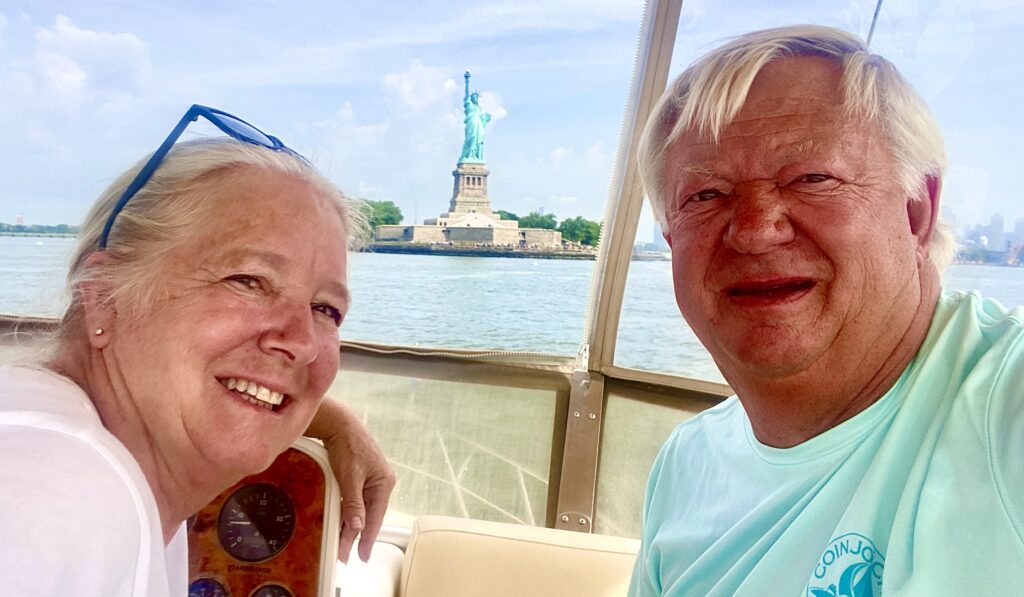 Rob, who earned his commercial captain's license before starting the Loop, says boaters typically follow the current so they're always in warm weather. The Ebbings' route started down the Mississippi (River), up the Ohio (River), into Kentucky Lake, then into the Tombigbee Waterway on the Tennessee River and Pickwick Lake (in Alabama).
"That dumped us into Mobile Bay (Alabama) down to the Gulf Coast," Rob said. "We shot across the Gulf (of Mexico), a 190-mile run in one day and all open water, and landed at Treasure Island right below Tampa."
The Ebbings then spent the winter in the Fort Myers, Fla., area while their boat received necessary repairs during a six-week period. A rope caught between the twin engines led to the drive shaft being ripped off the boat.
"Normally, the boat would sink," Rob said. "The six bolts holding it all snapped instead of pulling through, so we were lucky we survived that."
The Ebbings had planned to go to the Florida Keys, but when fuel reached $7 a gallon at the end of March, they considered going home.
"We did not budget or plan for that," Rob said. "We kind of looked at each other and said, 'Do we put this trip on hold? After we talked about it, we decided that you never know what tomorrow will bring. Prices could go up even higher. We don't know what our health will be. So we said, 'Just get (the boat) out and go.'"
They chose to cut across Florida through Lake Okeechobee before going up the east coast.
Changing the route is common for Loopers, Rob said.
"The Loop goes both directions, and the rules are very loose," he said. "We met people along the way who were on year three of their Loop. They do segments, and they really love exploring the local areas, taking side trips up rivers and things of that nature. They winter the boat, go home, then come back and start again the next summer.
"There were times where we were moving every day, but then you really want to stop and take in the culture of the local little towns. We spent three weeks in New York City and several days in Chicago. Then you get into some of these little bitty towns, and they're just as cute as can be with friendly people. Someone says, 'Oh, you've got to go over and see so-and-so and go to their restaurant.' Things like that."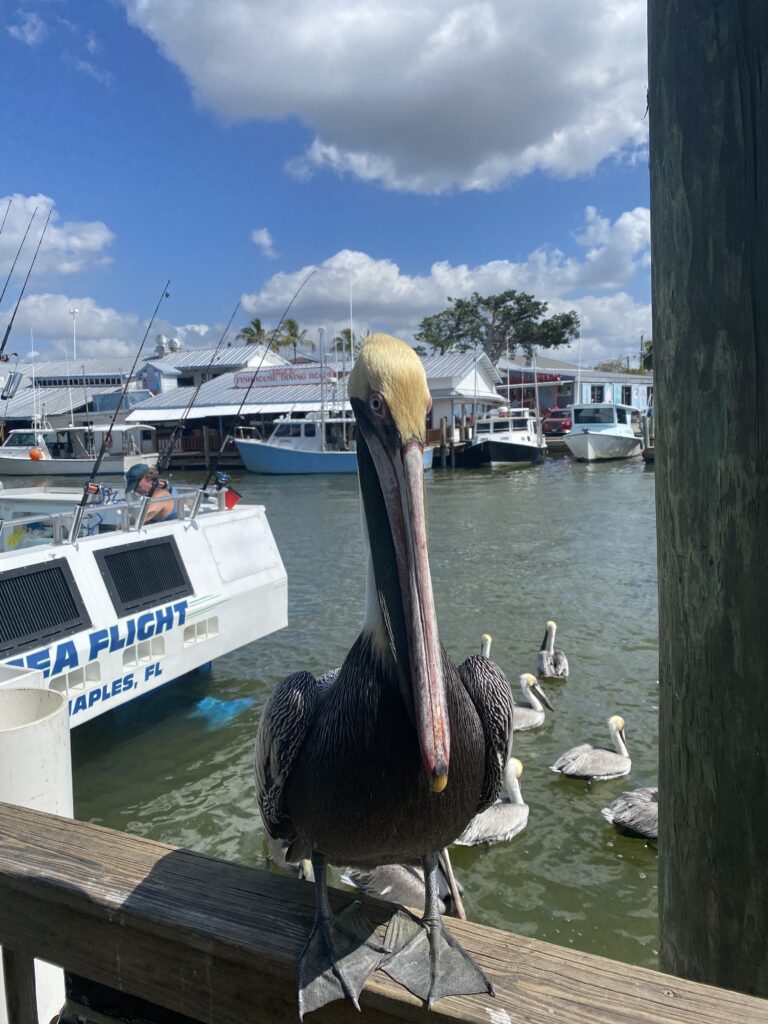 The Ebbings learned the best way to enjoy the Loop is not to be in a hurry and forget about sticking to a schedule. The weather, however, caused them to miss a family wedding,
"You watch the weather, you watch the wind," Rob said. "If it looks like it's going to be a bad day to be out in the water, you don't go out. Ninety percent of the trip is on the Intracoastal Waterway (a 3,000-mile inland waterway running from Massachusetts south along the Atlantic Seaboard and around the southern tip of Florida). You're not out in the ocean, but you have the choice to go."
Rob said most of the people who complete the Loop are retirees.
"There were a number of people who were working from the boat," he said. "There were some who said, 'This is a workday, and we're going to sit still.' It was cool that they could do that. We also ran into one or two families who had children on board, and they were home-schooling them all along the way."
Spending nearly all day every day together for 11 months was pleasant for the Ebbings, who have been married for 35 years.
"Being on the boat, moving at 10 miles an hour, looking at all the beautiful scenery day after day is so relaxing," Vicki said. "And Rob's easy to live with.
"Tangier Island, Sanibel Island, Captiva Island in Florida … we loved them all. I'd never been to Atlantic City and walked down the boardwalk. Canada was phenomenal, and I got to go to Boots and Hearts. Canada's largest outdoor music festival."
Rob's sister, Mary Young, and her husband, Todd, now are halfway through the Loop. The word Rob and Vicki used most when describing their adventure was "relaxing."
"You have to be good at problem solving (they do arise from time to time), who love nature and have a gypsy soul," Rob wrote on a Facebook post. "We also loved seeing the parts of this country and Canada that we hadn't seen before, as well as seeing friends and family along the way. The food was also amazing, as we tried regional food as often as possible.
"This has been an amazing adventure that we recommend to anyone familiar with boating."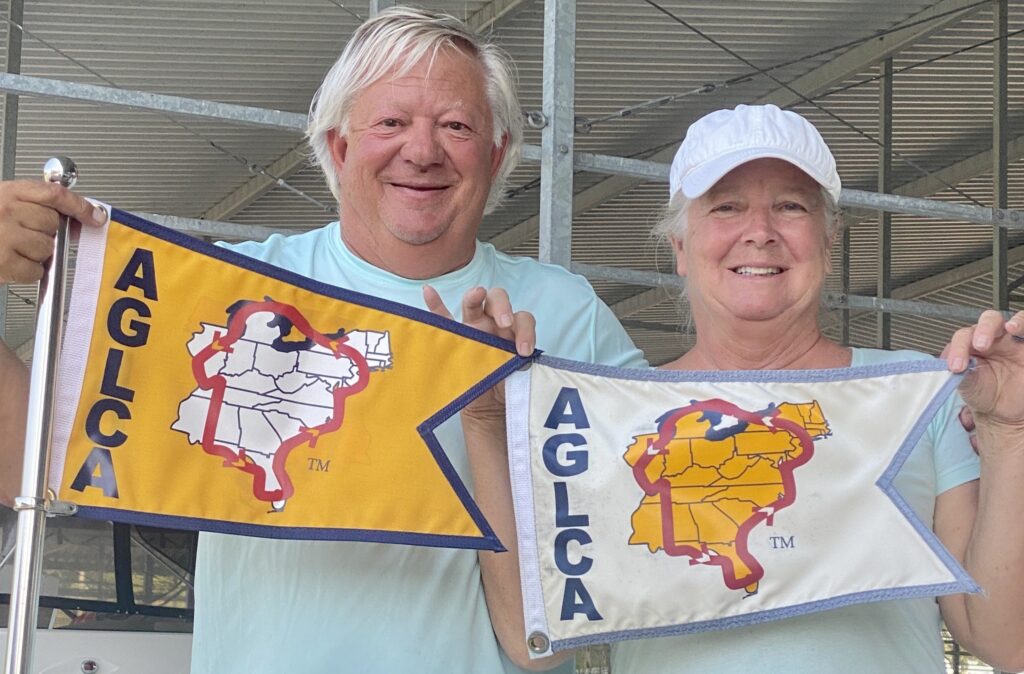 Miss Clipping Out Stories to Save for Later?
Click the Purchase Story button below to order a print of this story. We will print it for you on matte photo paper to keep forever.