Kirlin considering bringing World Free Fall Convention back to Quincy airport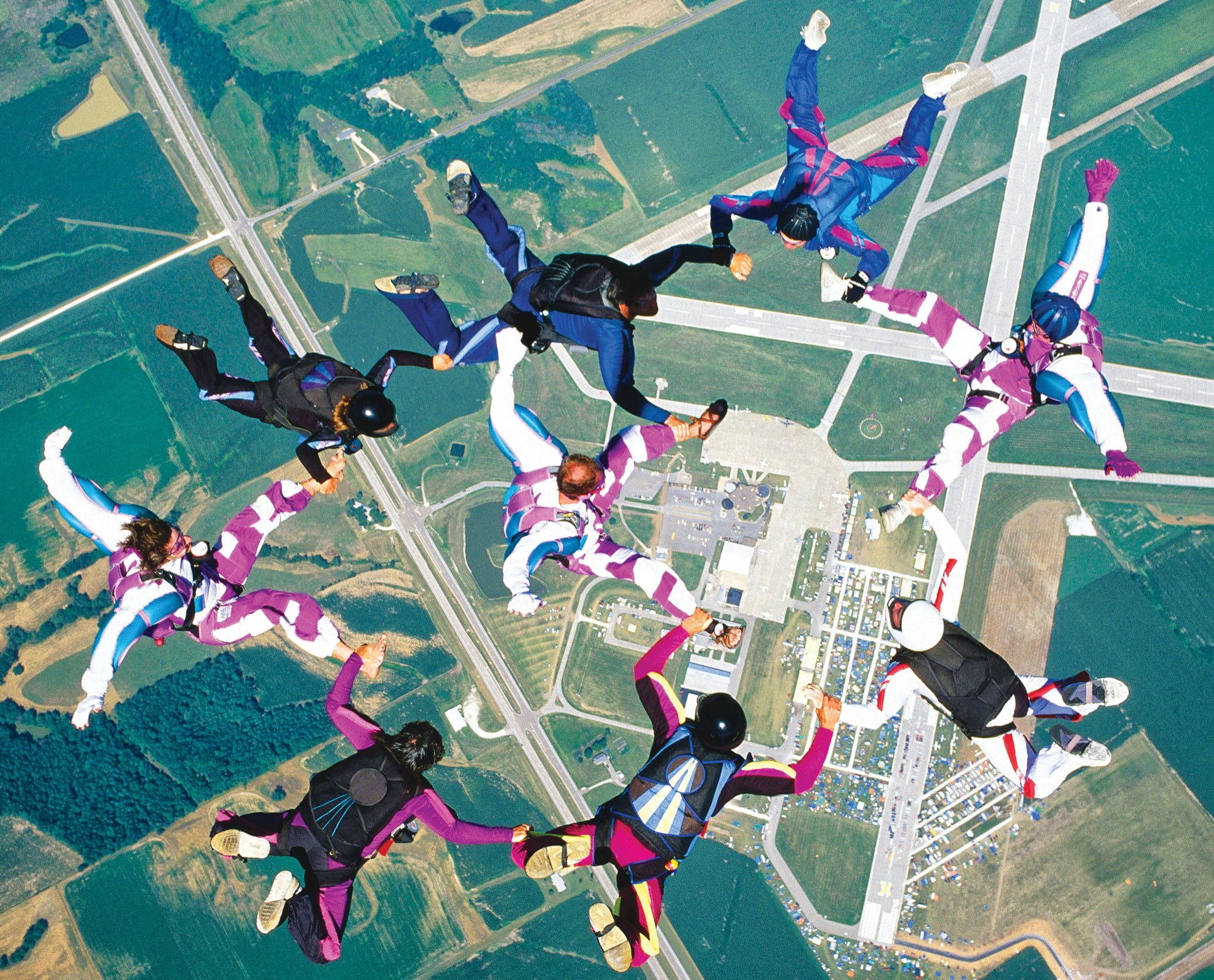 CHAMPAIGN, Ill. — The man who created and organized the World Free Fall Convention at Quincy Regional Airport from 1990 to 2001 says he's thinking about bringing it back.
Don Kirlin was one of four people inducted into the Illinois Aviation Hall of Fame during a June 16 banquet at the Holiday Inn in Champaign. During a recent interview, Kirlin said he has more time to sink his teeth into an event that was one the largest gatherings of skydivers from around the world during its 17-year run — 12 years in Quincy and from 2002 to 2006 in Rantoul.
"I've thought about it, and I'll tell you why," Kirlin said. "At the time I quit doing the free fall convention, I was an American Airlines pilot. At the same time, Air USA (which he owned and founded) was just going gangbusters. We were doing adversary air contract work for the Air Force, the Navy and the Marine Corps. I was trying to do those two things and organize the free fall convention, which basically takes a full year of preparation to put on that event. You're building a city that can accommodate more than 5,000 people, and you've got to build it in seven days. The logistics and preparation for that was monumental.
"With that said, I've retired from the airlines, and I have a good management staff. Everybody who runs Air USA knows what they're doing. I now would have the time if I wanted to do it again."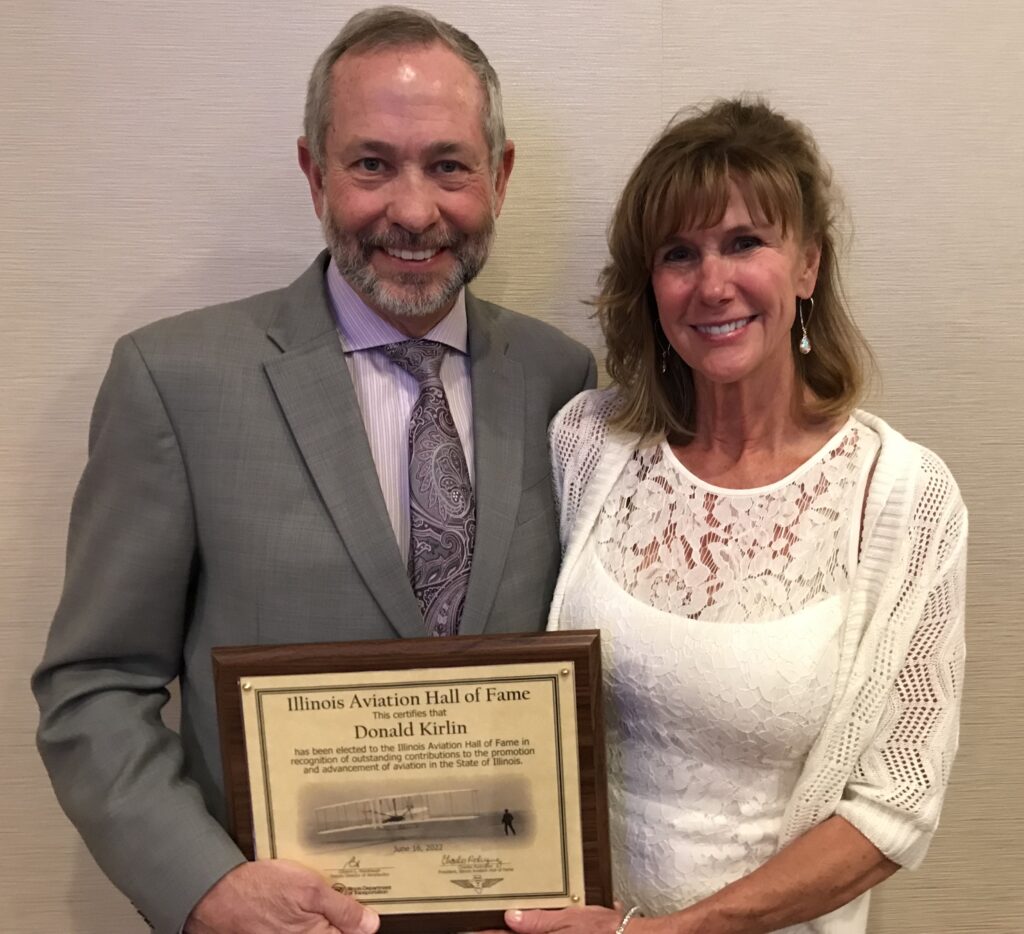 When the convention was in Quincy, it typically attracted more than 4,000 skydivers from around the world. Many of them stayed in a "tent city" on the airport grounds, but visitors ordinarily filled local hotels throughout the 10-day event.
The 2000 convention drew more than 5,700 registrations, with people coming from all 50 states and 55 foreign countries. More than 63,000 jumps were made that year, along with more than 450 tandem jumps. More than $7,400 was raised for various local charities.
However, the Quincy Police Department beefed up its presence at the 2001 convention in response to complaints about public disturbances, nudity and underage drinking at the 2000 event. Police arrested 18 people during the 2001 event, and the event moved to Rantoul in 2002.
Rob Ebbing, then the executive director of the Quincy Area Convention and Visitors Bureau, was leading an effort to bring back the skydiving convention in 2008 after the event's contract expired in Rantoul. Ed Husar, a reporter with the Quincy Herald-Whig, reported on April 7, 2007, that John Spring, then the mayor of Quincy, quickly quashed that idea.
"The World Free Fall event is not the type of event that our city or region desires," Spring wrote in a letter to Ebbing. "Quincy has already hosted this event, and the citizens really don't care for us to host it again."
Kirlin says if he received the same level of support that he received from Quincy businesses, as well as the Illinois Division of Tourism, he would seriously consider breathing life back into the free fall convention.
"I've got more energy now than I've ever had, so that's never a limiting factor," he said. "We were the largest international event held in the state of Illinois at the time. I'd have to go back and say, 'All right, everybody. We're going to do this again.' The hotels provided complimentary rooms for a lot of our staff members, and the automobile dealerships provided us a fleet of cars for all our pilots and our instructors. It was just a huge commitment on the behalf of various industries in Quincy."
Quincy Mayor Mike Troup said he asked Sandy Shore, former director of Quincy Regional Airport, look into the possibility of bringing the World Free Fall Convention back to Quincy. He said Shore told him it was not possible.
"If it is (possible), I believe Quincy would be interested," Troup said. "But it would need to be a bit different structure."
Kirlin said he thought the unique aircraft used at the free fall convention attracted the skydivers.
"It was the first time a Boeing 727 was used for skydiving. Same thing with a (Lockheed L-1049) Super Constellation. Same thing with World War II bombers, a B-17 and a B-24," Kirlin said. "There was just a whole bunch of other unique aircraft that literally were never used anywhere else in the world. I'm also a licensed aircraft mechanic, so I can talk to the aircraft owners. They trust the fact that if I say, 'Come to Quincy,' I'll make sure everything's taken care of."
Kirlin, who lives in Boulder, Colo., remains the founder and owner of Air USA, a United States government contractor that provides an array of tactical aircraft services to the U.S. defense agencies, defense contractors and foreign governments. He is said to own the "world's most advanced private air force."
He says he will remain the president of Air USA for the next two years, then plans to relinquish that position.
Kirlin, a 1972 Quincy High School graduate, also is an ATP rated pilot and flight instructor, rated in the Boeing 737, Cessna Citation, L-39, L-59, British Hawk, MiG 21 and MiG 29. He also is an authorized instructor for the experimental L-39, L-59, British Hawk and MiG 21 and MiG 29. He also is an A&P mechanic and an avid sport parachutist.
He enjoyed his hall of fame induction last month.
"It was a great honor," he said. "It really meant a lot."
So did his time with the free fall convention, especially when it was in Quincy.
"(The event) always was referred to, then and now, as the Quincy World Free Fall Convention," Kirlin said. "When I put the name on the underside of the C-130 that we used at the free fall convention, all the way across the horizontal stabilizer, it always said 'Quincy World Free Fall Convention.' I was formerly president of the Classic Jet Aircraft Association, and I decided to bring all my friends with jet warbirds to Quincy. We held the first Quincy Warbird Convention. I always put the name Quincy in front of whatever event it was that I was holding there."
Miss Clipping Out Stories to Save for Later?
Click the Purchase Story button below to order a print of this story. We will print it for you on matte photo paper to keep forever.