Law enforcement won't be affected much, but elimination of cash bail system changes what happens in Illinois courtrooms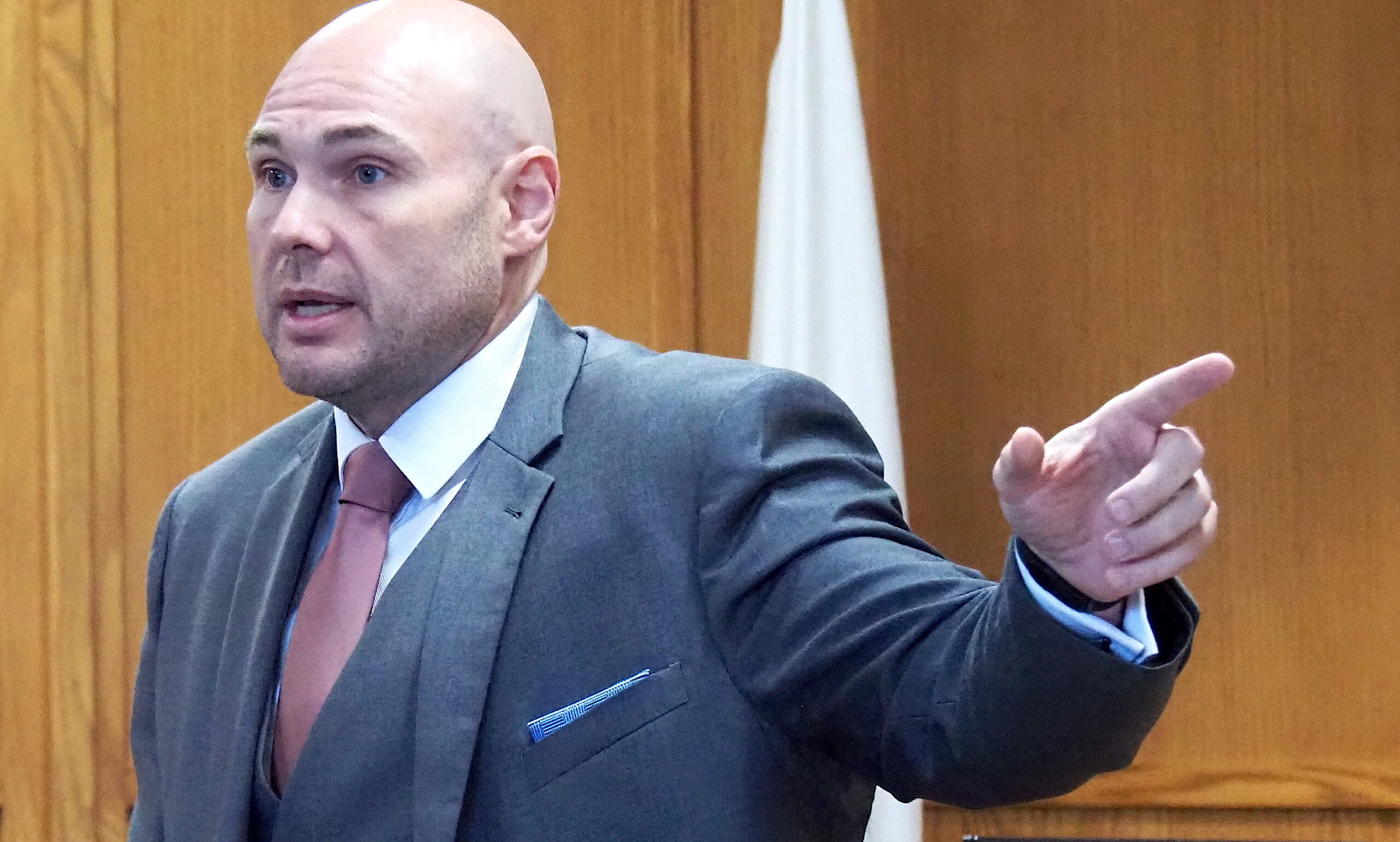 QUINCY — A mass exodus of prisoners from the Adams County Jail did not happen Monday morning when Illinois became the first state in the U.S. to eliminate the cash bail system. 
Judges no longer can hold people in jail pretrial unless he charges them with specific, serious felonies and they pose a safety or a flight risk.
Leaders in rural counties are a little nervous approaching the historic end to cash bail in Illinois. They are worried they won't have the resources or staffing to meet the demands of the new system. They also are worried about what holding fewer people in jail pretrial will mean for public safety in their communities.
The Illinois legislature addressed concerns about people arrested before Sept. 18 being set free in trailer bills almost two years after the SAFE-T Act passed the Illinois General Assembly in January 2021.
"There were changes in the law that cleared up about whether or not (the SAFE-T Act) was retroactive to the date that it went into effect," Adams County Assistant State's Attorney Josh Jones said. "The legislature made it clear that it was not retroactive. Individuals arrested before Sept. 18 do not have the same rights as individuals arrested after Sept. 18."
Jones said the SAFE-T act has provisions that allow someone in jail to request for a hearing that would allow their release. However, the incarcerated person must make that request.
"They could file a motion requesting hearing that they be released on pretrial conditions," Jones said. "If they do that, then there's an argument that we could seek to have them detained, but I'm not necessarily we're not sure where we fall on that yet.
"I will give the legislature credit. They at least listened to our concerns on (releasing people from jail)."
The new law outlines several types of offenses for which a judge can deny someone pretrial release. These include high-level offenses, called "forcible felonies," include murder and sexual assault. Kidnapping, arson and burglary also fall under this category if they resulted in great bodily harm or involves the use or threat of physical force.
Courts are required to give a person who has been arrested a hearing within 48 hours. A judge will determine whether they qualify for pretrial release and, if so, what pretrial conditions, such as electronic monitoring, they can be released under.
While state's attorney's offices statewide have been preparing for months for these changes, neither Adam Yates, chief of the Quincy Police Department, nor Pat Frazier, a deputy chief with the Adams County Sheriff's Department, believe the jobs for officers and deputies will change much.
"The mechanisms in place to hold individuals who commit crimes and get arrested have been adjusted by the legislature, but the overall job is the same," Yates said. "People are going to get arrested for the same types of crimes. Officers are going to use the tools available to them to solve problems, which is what they've been doing for years.
"The bonding and those who will be detained versus those who will be released, you know, there are nuances to how that's done. For the most part, our job individually as a police department is not going to change at all. People will still go to jail for Class A misdemeanor and felony offenses. The only difference will be the others won't stay in jail after they see the judge. The law will require that they be released, but they'll be released with pretrial conditions that will hopefully deter them from committing more crimes or doing things that will further be a danger to society."
"It's not going to change a whole lot," Frazier said. "It's going to be more at the court system level. We're going to have less time to pick people up if we get a warrant out of the county. They've set a time limit of five days, so we're going to have to travel a little quicker than we had before. I also would assume we're going to have a few more hearings. Defendants are going to have the ability to ask for a hearing, and I think the courts have up to seven days to give them that right."
Both Yates and Frazier believe there will be more instances of people failing to show up for court appearances.
"More people being released means we're going to depend on people to show up to court like they're supposed to," Yates said. "When they don't, the legislation the way it is right now kind of handcuffs the judges and the prosecutors on what they're able to do. I do anticipate that's going to be an issue.
"For some individuals who already have a propensity to not show up to court, this is going to make it more difficult for judges and prosecutors to hold them accountable. But we've always had that type of issue with people who just don't show up to court. Those will have to be dealt with on an individual basis."
"I think you'll see a more drug cases. Yeah, that's inevitable," Frazier said. "Especially if they are someone who's addicted to that drug. I don't think they're going to quit because they got a ticket."
Miss Clipping Out Stories to Save for Later?
Click the Purchase Story button below to order a print of this story. We will print it for you on matte photo paper to keep forever.