'Let's get to work': Aldermen finally approve Caldwell's appointment to Board of Fire and Police Commissioners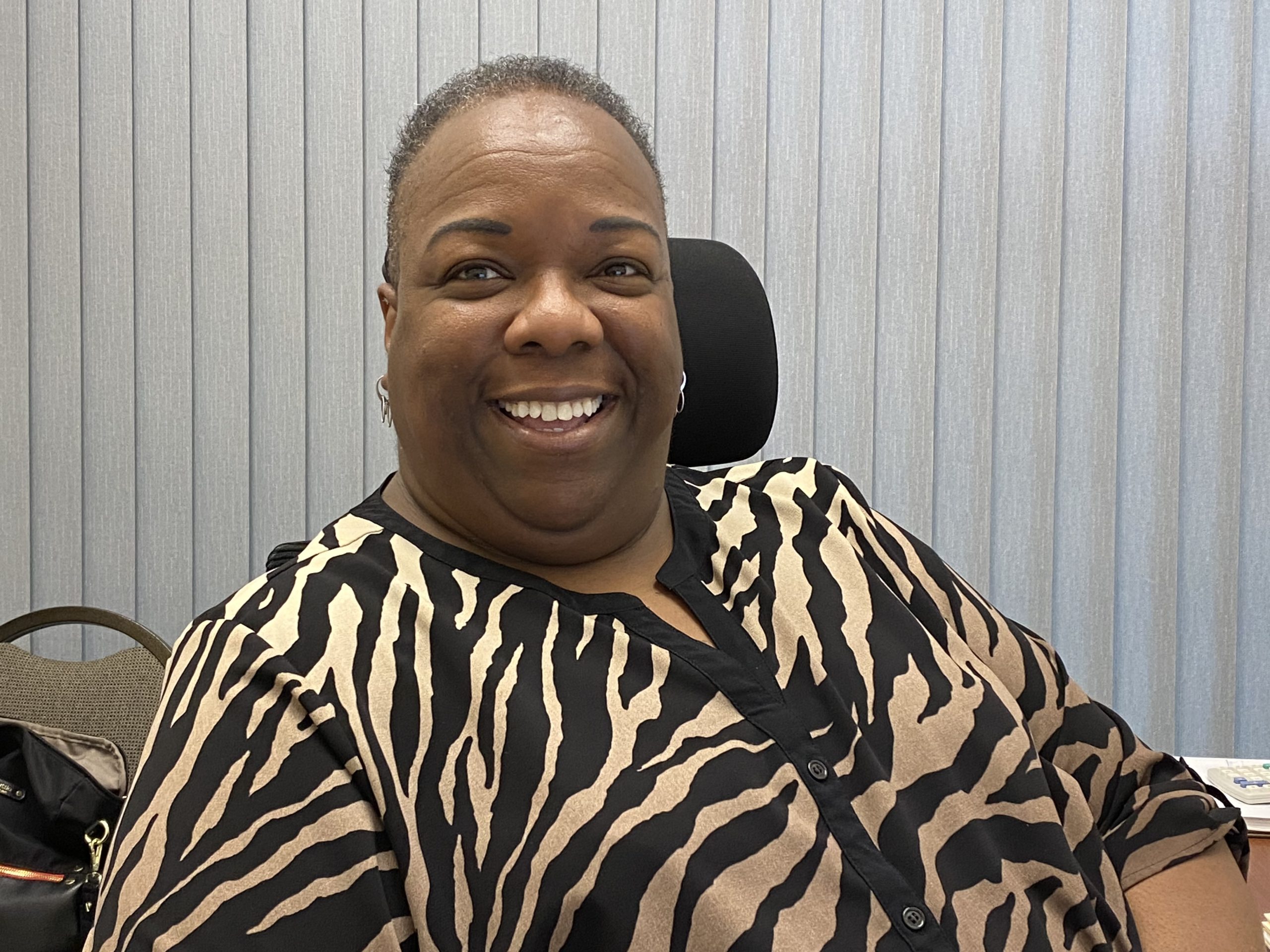 QUINCY — Angela Caldwell gave her appointment to the Board of Fire and Police Commissioners one more try.
"I had already decided that if it didn't happen tonight, that was it," she said.
The third time turned out to be the charm.
The Quincy City Council voted 7-6 to approve Mayor Mike Troup's appointment of Caldwell to the three-person commission. She replaces Steve Meckes, who Troup declined to offer a reappointment after previously serving three three-year terms. Caldwell joins Barry Cheyne and Mike McLaughlin on the commission.
Troup voted to provide an eighth vote in favor of Caldwell. Alderman Mike Farha, R-4, debated with corporation counsel Lonnie Dunn whether Troup needed to vote. Greg Fletcher, R-1, who twice voted against Caldwell's appointment, was absent Monday.
Aldermen twice previously rejected the appointment of Caldwell, director of workforce development for the Great River Economic Development Foundation. The vote was 6-4 against her with four aldermen abstaining on Feb. 13, and the vote was a 6-6 tie on Feb. 20, with Dave Bauer (D-2) abstaining. Mike Rein (R-5) was absent.
Voting Monday in favor of Caldwell were Rein, Eric Entrup (R-1), Brianna Rivera (R-3), Tony Sassen (R-4), John Mast (R-5), Ben Uzelac (D-7) and Jack Holtschlag (D-7). Voting against Caldwell were Bauer, Farha, Jeff Bergman (R-2), Kelly Mays (R-3), Richie Reis (D-6) and Patty Maples (D-6).
Caldwell's three-year appointment begins March 20.
Caldwell: 'It was the unglamorous part of it all. It's over now'
Asked afterward if she was glad the debate of her appointment was over, Caldwell grinned and said, "Absolutely."
"I wasn't exactly counting the votes in my head, but I was listening for the final count," she added. "Then, I don't want to say it was a sigh of relief, but it was more of the unglamorous part of it all. It's over now. Let's get to work."
Established in May 1972, the board conducts annual testing for applicants for police and fire departments. The board also handles appointments and promotions in both departments.
Troup said afterward there was "a lot of misinformation floating around" about why he wanted to appoint Caldwell and not reappoint Meckes.
"City code gives the responsibility to the commissioners to hire, promote, discipline and fire," he said. "It gives that sole responsibility to the three commissioners, even if I wanted to change it, and I don't have the power to do that. That same statute gives the power to appoint commissioners solely to the mayor. I'm taking that responsibility. I've talked to other people. Did I talk to the specific commissioners (who weren't reappointed)? No. I don't need to. It's not in the statute.
"Even in this case with Angela, after the first two votes, I talked to her afterwards and said, 'Are you still interested?' Tonight is about, 'Is she qualified or not?' It is absolutely not about anything else. We did get enough votes to get her approved as a commissioner. I'm grateful for those who supported that. I think she's going to do well. These are always hard, and you can't please everyone. I think Angela's a very strong person."
Farha: 'I've heard from the citizens, and they don't support this'
Two aldermen explained why Caldwell wasn't getting their vote.
At the end of a 4½-minute a speech that included references to Alexander Hamilton, Thomas Jefferson, John Adams and King David, Farha said he was voting to represent the interest of the people in his ward.
"This is a sad event," he said. "Angela, if you're here, I'm sorry you're caught up in this. … I've heard from the police. I've heard from the citizens, and they don't support this. They overwhelmingly support an independent fire and police commission. I have to say I hope each of you think long and hard when you vote on this. I hope you vote the interest of the people of your ward and the interests of the people in that community."
Bergman said no one brought information to his attention to warrant a reason not to reappoint a commissioner if a commissioner had requested to be reappointed. Meckes sent a letter to aldermen in January asking to be given another three-year term.
"Angela, you are stuck in a very difficult situation here," Bergman said. "None of this is a reflection on you at all and should not be taken that way. But just because you have the right to replace the commissioners doesn't mean it's the right thing to do. In my mind, if it's not broken, don't fix it. The three commissioners (Cheyne, Meckes and Kerry Anders, who Troup did not reappoint last year) in the eight years I've been here have done an excellent job. I don't see the benefit going forward to this community by replacing commissioners just to be able to do it since you can."
Conte: Steinkamp Hauling to provide curbside hauling of recyclables
Aldermen also learned from Director of Public Works Jeffrey Conte that Steinkamp Hauling in Quincy soon will provide curbside hauling of recyclable items for homes in Quincy. He did not provide details to aldermen about Steinkamp's plans.
Conte also said he hopes paperwork is finalized this week that would establish a third drop-off site in the city for recycling at Home Depot, 5432 Broadway. Conte said he hopes to have approval of the site on the agenda for next week's City Council meeting.
Drop-off recycling sites for recycling at Harrison Hy-Vee, 1400 Harrison, and Refreshment Services Pepsi, 1121 Locust, opened last week. Curbside recycling offered by the city ended Friday.
In other action, aldermen:
Gave permission to the Oakley-Lindsay Civic Center to serve liquor until 3 a.m. for a pool tournament.
Gave Quincy Medical Group permission to hold the Bridge the Gap to Health Race on May 13. The run/walk consists of 5K, 10K, and half marathon routes that begin and end at Clat Adams Park. Several downtown streets will be closed for the race. No parking signs will be placed on the race route from 5 p.m. Friday, May 12 through 1 p.m. on the day of the event.
Gave permission for Conte to make requests to the Illinois Department of Transportation and the Missouri Department of Transportation to temporarily close the north U.S. Route 24 from Fourth and Maine to the Missouri state line and the west lane of North Third (U.S. Route 24/Illinois Route 57) in the intersection of Illinois Route 104 for the Bridge The Gap To Health Run on May 13.
Gave the Quincy Area Chamber of Commerce permission to hold the annual Dogwood Parade on Saturday, May 6, 2023. The parade will begin at 9:30 a.m. at 24th and Maine and will disband on Sixth Street between Hampshire and Jersey.
Gave the Quincy Medical Group Foundation Cancer Crush permission to conduct two raffles and have the bond requirements waived through April 7.
Recommended spending $21,780 with Kinnacun Tree Service to treat 223 ash trees on city streets trees for the emerald ash borer.
Approved accepting a grant not to exceed $300,000 from the Illinois Housing Development Authority's Home Repair and Accessibility Program.
Approved paying $16,394 to Ancel Glink, P.C. of Chicago for collective bargaining negotiations.
Approved paying $14,500 to accept and execute a cooperative services agreement with the U.S. Department of Agriculture to provide wildlife management for one year. The money is reimbursable through COVID relief funds.
Approved the execution of a project acceptance of substantial completion document stating that Veregy, LLC has found the solar project at the Quincy Regional Airport to be complete and operating as designed.
Approved a proposal from InvoiceCloud of Braintree, MA for a payment collection system, which City Treasurer Linda Moore said will improve bill paying for the city.
Approved spending $424,000 for 2,000 cellular meter reading devices from Midwest Meter, Inc., of Edinburg.
Approved spending $72,000 on a Takeuchi TB250 mini excavator and $125,500 on a 2023 Case 580SN backhoe from Luby Equipment.
Approved spending $18,240 for annual maintenance, calibration and certification of water treatment equipment from Hach Company of Chicago.
Miss Clipping Out Stories to Save for Later?
Click the Purchase Story button below to order a print of this story. We will print it for you on matte photo paper to keep forever.