Lewin turns down appointment; Yates named chief of Quincy Police Department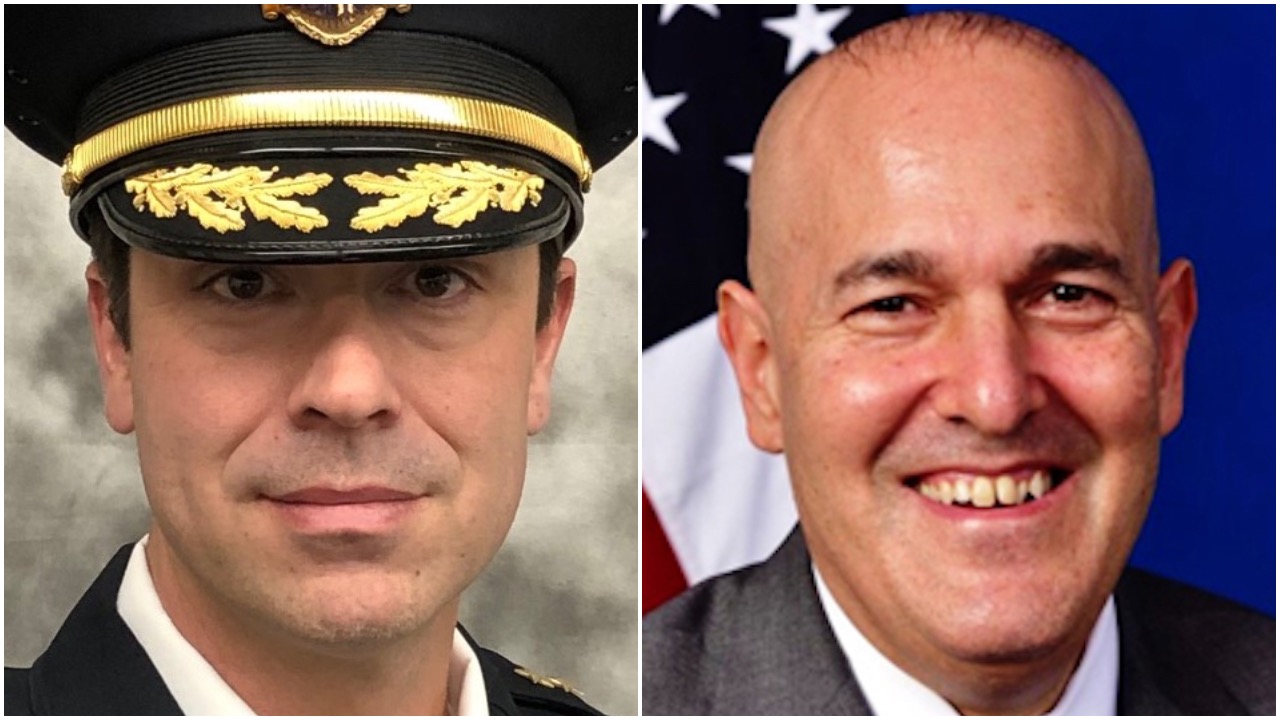 QUINCY — Jonathan Lewin declined the appointment as the chief of the Quincy Police Department, and the Board of Fire and Police Commissioners late Friday afternoon appointed Adam Yates to the position.
Commissioner Barry Cheyne said in a press release that Lewin said "both personally and professionally, it was in his best interest to decline."
"Lewin further stated, in part, he was uncomfortable with the contract," Cheyne wrote. "In review of the overall benefits package compared to his current salary, it was too much risk. Mr. Lewin had previously informed the board he had and was pursuing other police chief opportunities."
Cheyne said Lewin was thankful for the Quincy police chief search process. He offered to further assist the department from his current capacity.
Lewin said in a text message Friday afternoon that he was referring all comments to Mayor Mike Troup, "so I won't be able to comment."
Troup did not return requests for comment Friday.
Commissioners agreed to appoint Yates if Lewin declined
The Board of Fire and Police Commissioners agreed during its May 2 meeting it would appoint Yates as chief if Lewin declined. Yates was one of three finalists for the chief position, along with Shannon Pilkington, deputy chief of operations with the Quincy Police Department.
Yates became the interim chief on May 7, the day after Rob Copley retired after 18 years as the chief. He previously served as the deputy chief of administrative services with the Quincy Police Department. The Quincy native has been with the QPD for 22 years.
Yates is the fourth consecutive police chief — following Copley, Mike DeVoss and John Wilson — to be promoted from with the QPD ranks since Chuck Gruber, who was hired from outside the department, left the position in 1987.
Yates said Cheyne called him at about 3:45 p.m. Friday and offered him the position. Asked if it took him long to say yes, Yates replied, "It did not."
However, Yates has not yet talked with Troup about compensation and benefits. The Quincy City Council will vote on Yates' appointment at Monday's meeting.
"There have been a lot of anxious officers and anxious supervisors here at the police department. They're just wondering what the future had in store for our department," Yates said. "The fact that we got some word today, there's some resolution to the process, and a decision has been made. It's really ideal for everyone moving forward."
Cheyne: 'Honestly, it's kind of what I expected'
Cheyne offered Yates the same six-month probationary appointment that Lewin received. Yates also must go through a background investigation, polygraph, psychological test, drug test and full medical screening.
Cheyne said he learned of Lewin's decision Friday afternoon after Lewin texted Troup.
"Honestly, it's kind of what I expected," Cheyne said.
"Personally, I was a little disappointed that it took two weeks to get to this decision. He had other things going on that he was considering. He wasn't particularly pleased with the six-month probation period, but as I explained to him, six months' probation and a possible six-month extension, that one year is the same as the department heads have in terms of probationary period.
"Is that fair compared to others? I thought so. Obviously, there's a difference in salary with what he's making now and what he would make here. That certainly was a consideration."
Yates: 'I didn't necessarily expect this is how it would end up'
Yates, who will turn 46 years old this month, was the top choice of two of the three interview groups — the three members of the commission and the four members with the Illinois Association of Chiefs of Police. The five-person stakeholder group selected by Troup made Lewin its top choice and rated Yates last.
"Let's just put it this way," Cheyne said. "We've said as a board all along that any one of those three candidates would have made an excellent Quincy police chief. That's why you have an interview process, because people look at what these candidates say in a different way. Obviously, the stakeholder group had a different set of questions than we did, and they came to a different conclusion."
Yates said his week as interim chief, while waiting on a final decision from Lewin, was "business as usual."
"There's been some additional responsibilities and issues that I've had to take on as the interim chief of police. That's to be expected with that assignment," he said. "I had absolutely no issues with (the May 2) decision. I called Mr. Lewin and congratulated him at the time and told him I looked forward to working with him.
"I didn't necessarily expect this is how it would end up, but this is a welcomed opportunity to kind of get into the role and lead the department moving forward. I look forward to working with the mayor, the city administration and department heads, and I want to continue all the great work that we've been doing for the citizens of Quincy."
Miss Clipping Out Stories to Save for Later?
Click the Purchase Story button below to order a print of this story. We will print it for you on matte photo paper to keep forever.