Local pharmacist goes before Supreme Court in case claiming two supermarkets overcharged government for prescription drugs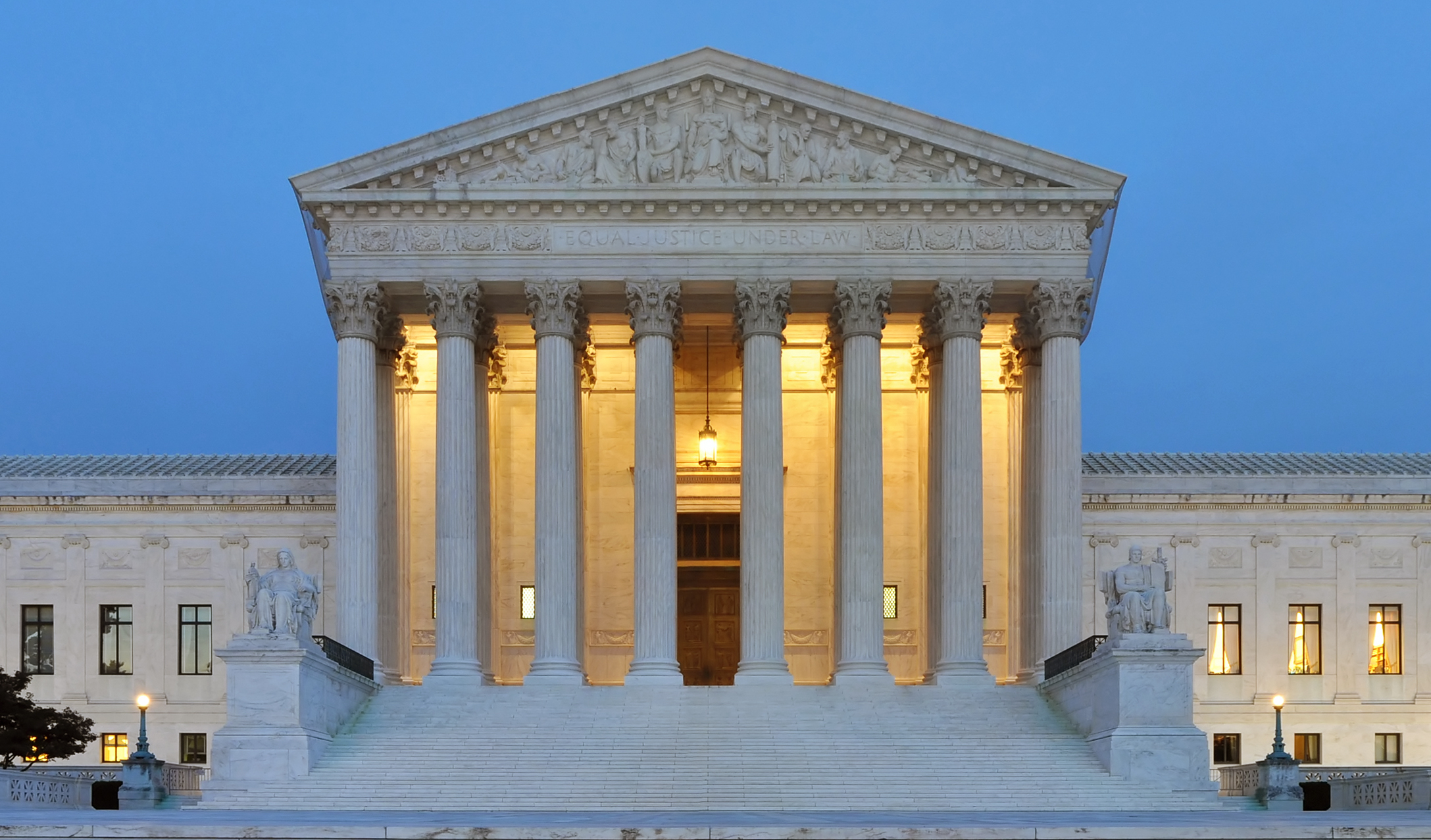 WASHINGTON, D.C. — Two whistleblowers on April 18 asked the U.S. Supreme Court to revive their False Claims Act cases, contending a lower court applied an improper knowledge standard when it rejected their claims that a pair of supermarkets overcharged the government for prescription drugs.
One of the whistleblowers is Tracy Schutte, a Payson, Ill., native who lives in Hannibal, Mo., and works as a local pharmacist. He is a plaintiff, along with pharmacist Michael Yarberry, in the case of United States ex rel. Schutte v. SuperValu Inc. Schutte and Yarberry are former college roommates who graduated in 1992 from the St. Louis College of Pharmacy.
The U.S. Supreme Court, during oral arguments on April 18, struggled to get a clearer understanding of whether a proper interpretation of the False Claims Act requires reviving drug price fraud claims against SuperValu Inc. and Safeway Inc. But some justices indicated that the FCA requires consideration of a defendant's subjective intent, which could lead to reinstating the suits.
Whistleblowers in two consolidated cases say the U.S. Court of Appeals for the Seventh Circuit relied on an improper interpretation of the FCA's scienter standard to reject their claims against the companies. The appeals court said that the companies didn't knowingly submit false claims because their interpretation of pricing rules was objectively reasonable.
The companies are accused of telling Medicaid and Medicare they sought reimbursement at their "usual and customary" price for the drugs, even as retail customers paid less.
Justice Neil M. Gorsuch pressed Carter G. Phillips of Sidley Austin LLP, counsel for the companies, wanting to know why the court shouldn't reverse the Seventh Circuit because of how the FCA takes into account subjective proof. Phillips responded by saying the government didn't provide guidance to the companies on an ambiguous term, and that reversing the Seventh Circuit would require undermining attorney-client privilege by examining communications about regulatory interpretations.
Gorsuch responded by suggesting there could be situations where business people, not lawyers, were communicating with each other about what they knew was an unlawful an approach to a regulation.
Justice Ketanji Brown Jackson sought clarity from Phillips, wanting to know if subjective intent really shouldn't matter, and Justice Sonia Sotomayor said fraud has always looked at subjective intent.
Phillips said it wasn't his position that intent doesn't count ever, but that the companies shouldn't be liable here because they clearly had an objectively reasonable interpretation.
Tejinder Singh of Sparacino LLP, counsel for the whistleblowers, urged the court to follow what the FCA says and look to a defendant's subjective intent.
"The Justices seemed to view the case as presenting a narrow question of whether the Seventh Circuit was wrong when it said subjective intent does not matter," said Claire M. Sylvia, who represents whistleblowers with Phillips & Cohen LLP in San Francisco. "While it is often hard to tell from oral argument, many of the Justices seemed to think that the Seventh Circuit was clearly wrong on that issue and seemed inclined to reverse on that ground.
"As Justice Gorsuch noted, the respondent's arguments about what it actually believed were arguments for the jury, but the statute itself includes a subjective element."
"Justice Gorsuch and Justice Brown seemed to agree that the Seventh Circuit incorrectly held that evidence of subjective intent is irrelevant to assessing scienter in an FCA case," said Alex Ward of Morrison Foerster, who represents FCA defendants in Washington. "Most of the other Justices kept their cards close to their vests, so it's possible the court could affirm the Seventh Circuit. But if Justices Gorsuch and Brown are indeed in agreement that the Seventh Circuit was wrong, that does not bode well" for the companies.
Reversing the Seventh Circuit could lead to difficult questions about what qualifies as a subjectively unreasonable legal interpretation, Ward said.
"Particularly given the complex landscape of statutes and regulations facing government contractors, litigating what qualifies as a subjectively reasonable or unreasonable belief would be extremely complicated," he said.
George Breen, who represents FCA defendants with Epstein Becker & Green PC in Washington, D.C., said the "tenor of the argument suggests that the court may determine that the lower court should have considered the defendants' contemporaneous subjective understanding at the time of the submission of the claims."
In United States ex rel. Schutte v. SuperValu Inc., the Seventh Circuit court affirmed rejection of a suit filed by Schutte and Yarberry in an August 2021 split decision. The circuit rejected similar claims raised by pharmacist Thomas Proctor against Safeway in April 2022, in another split decision, in United States ex rel. Proctor v. Safeway Inc.
Reproduced with permission. Published Apr. 18, 2023. Copyright 2023 by Bloomberg Industry Group, Inc. (800-372-1033) http://www.bloombergindustry.com
Miss Clipping Out Stories to Save for Later?
Click the Purchase Story button below to order a print of this story. We will print it for you on matte photo paper to keep forever.