Hannibal mayoral candidate Louderman says transparency should be number one goal in local government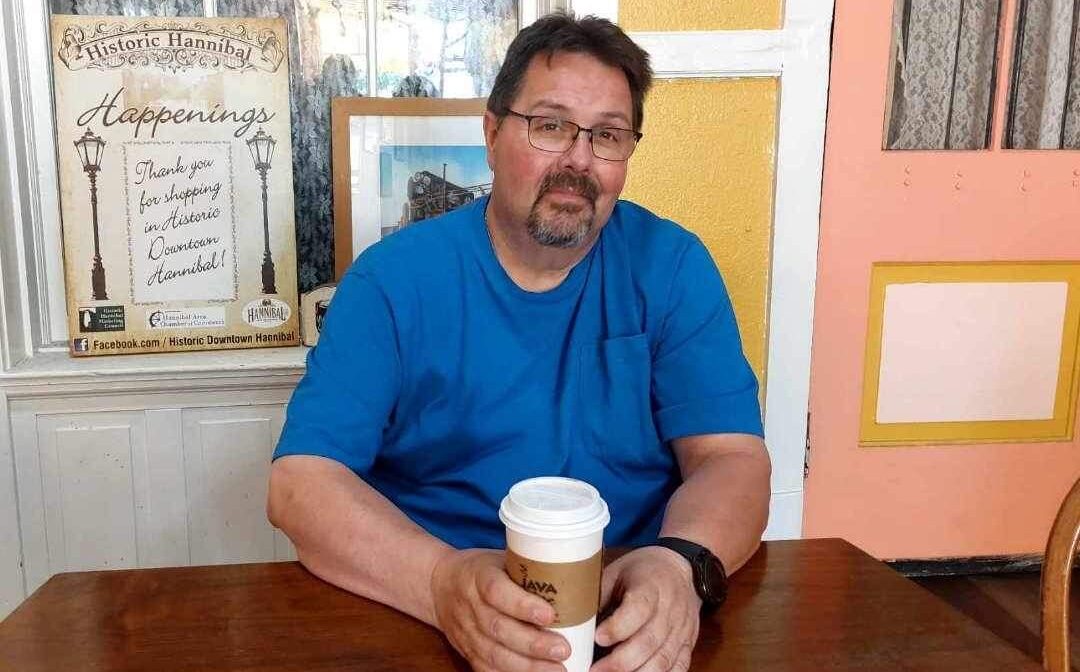 HANNIBAL, Mo. – Lifelong conservative Barry Louderman says accountability to taxpayers should be the cornerstone of government.
Louderman is one of three candidates — along with Kristy Trevathan and Stephen Colyar — in the Nov. 7 special election to finish James Hark's term as Hannibal mayor, which expires April 2025. Hark said he resigned in June because of expanding work duties at his job at a local towing company.
Louderman will kick off his campaign at 4 p.m. Wednesday in front the old St. Elizabeth's hospital at 109 Virginia.
He discussed thoughts and campaign goals over coffee with Muddy River News on Monday morning,
"To me, the biggest thing in government is transparency, truth and doing what is right for your community," Louderman said.
With the exception of a few things surrounding employee matters, such as contract negotiation, he said everything should be available for the public to see.
"It's their tax money that runs the city. The whole idea behind serving on the City Council as mayor is to be good stewards of people's tax money and to be transparent about what you are doing with peoples' tax money," he said. "Everything should be 100 percent transparent."
Louderman said he believes the Hannibal mayor is more than just a face to tourism.
"There are people out there who say, 'We have a city manager. What does the mayor really do?'" he said.
Louderman explained the mayor guides the city council in its decisions. The city council, in turn, guides the city manager in her job.
"So the city manager works for the citizens of Hannibal and for the City Council, who also works for the citizens of Hannibal," he said. "The goal of the mayor is making sure the City Council and the city manager stay on task."
Louderman believes some issues taking space on the City Council agenda should be resolved and moved on from. The bickering between City Council members, Louderman said, is something Hannibal citizens will speak on at the polls.
"They will each answer to their decisions and behavior during the City Council as their seats come up for reelection down the line," he said. "They will have to answer to the citizens at that point. What you do while you are in office has consequences."
Louderman said he has been looking into Hannibal's drug problem. He believes Hannibal offers a prime location for drug traffic from larger cities.
"The opioid epidemic here in the United States is nuts, and as a small town, we sit at the conjunction of two major interstates — three hours away from Kansas City, an hour and a half from Springfield, Ill., and St. Louis, so a lot gets trafficked here," he said.
To combat local drug use, he believes in providing education beginning in elementary school. Louderman said many citizens aren't aware of what the Hannibal Police Department is already doing to stop drugs from coming in.
"A lot gets trafficked through here, but what a lot of citizens don't know is how much our police department prevents them from coming here," Louderman said. "They also are six officers short."
Louderman is looking at the Hannibal charter to help the officer shortage. The charter restricts hiring new police officers over the age of 35.
Louderman learned through conversations with Hannibal Police Chief Jacob Nacke that the charter forces him to pass on good, experienced officers.
"They have missed out on several wonderful candidates who either want to move from a larger department to someplace smaller or have left the military or national guard. They have plenty of experience in law enforcement," Louderman said. "I would like to see him be able to bring that type of experience to the HPD."
Louderman said he has consulted with City Attorney James Lemon and several councilmen who could possibly sponsor changing that language on the ballot.
He supports employee retention and growth in all areas of service, including the Hannibal Street Department, which is down to about nine employees.
"The streets in Hannibal are difficult — hills, tight streets and tight corners. We need to increase that employee number and have more people on it," he said.
He said the Hannibal Parks and Recreation Department began working with the Hannibal Street Department for winter snow removal a few years ago.
"That has worked well, but we still have to increase that workforce," he said.
Along with housing and infrastructure, Louderman named the local workforce as a key element to bring in new companies.
"We have a thriving tourist industry, which is awesome. We just had the addition of the new viking riverboats and that is only going to increase over the next couple of years," he said. "Along with that, we need to start building more blue collar jobs here in Hannibal. To do that, we need to bring companies here.
"They want to know there is a big enough area from your city they can hire from. Now, that's the tricky part. Since COVID, it seems it's harder and harder to find employees."
Louderman said one of his goals is to work with Hannibal High School, Hannibal-LaGrange University and Moberly Area Community College to develop programs to strengthen the local workforce. From preparing career-ready carpenters, plumbers or electricians to developing opportunities for kids graduating with business degrees, Louderman said this is a key to bringing business and growth to Hannibal.
"(We must) develop that employee base so companies will come to town to realize we have the housing and infrastructure and are working on the workforce," he said.
He wants to expand airport and railroad services in Hannibal.
"One of my main goals is to increase the runway 500 more feet at the airport, which is probably really close to happening because there are state funds available for that," he said. "If we do that, the airport will be large enough for commuter lines, cargo lines. FedX or DHL, which both have hubs nearby, could have small cargo planes land here."
Louderman plans to work toward an Amtrak stop in Hannibal. As a Macomb, Ill., native, Louderman said Amtrak gave access to high school graduates along the route to Chicago, taking Western Illinois University from a small college to a large university.
"Imagine what that could do for MACC or HLGU. Imagine being able to have kids from St. Louis or Kansas City commute here to go to college and then go home on weekends," he said. "You could turn Hannibal into a breakfast community where people could work in St. Louis. That would be awesome too."
Although two other people are running for mayor, Louderman said he is not running against anyone. His plan is to run a campaign highlighting what he can do for Hannibal.
"I am running for Hannibal. That's my goal. My goal is to be elected mayor, fix the issues going on quickly and move ahead," he said. "To do that, you have to work for the community.
"Even though I am a conservative, I have a pretty good backing from both sides. I try to work everything to center and listen to everyone's ideas. Just because you are on this side and I am on this side, it doesn't mean we cannot meet in the middle and solve problems. If every politician thought that way, everything in this country could be so much better."
Louderman first served on Hannibal City Council in 2008 when he replaced 4th Ward Councilman Jim Dexheimer who died during his term.
"I submitted a letter, with the encouragement of my wife, and they accepted me unanimously," Louderman said.
Louderman served the remaining year and then ran three more times unopposed in the 4th Ward. He left city council when his late wife's job as a nurse practitioner took the family out of town. They returned to the area six months later when his wife accepted a job at Quincy Medical Group.
Louderman decided to take a break from Hannibal City Council, but he has continued to serve on various committees. He is the chairman of the Hannibal Planning and Zoning Committee.
Louderman married his wife Betty in 1991. She already had two sons, and they added a son and twin daughters shortly after. Betty died unexpectedly in 2017.
Louderman said one reason he is running for mayor is purely selfish.
"I want my kids and grandkids to live here," he said. "When I was on council, it's to improve the city of Hannibal, make it safe for my family and make it safe for all families. That's still my goal."
Miss Clipping Out Stories to Save for Later?
Click the Purchase Story button below to order a print of this story. We will print it for you on matte photo paper to keep forever.