Mayor wants to bring new hotel to Quincy; president of local hotel association questions if one is needed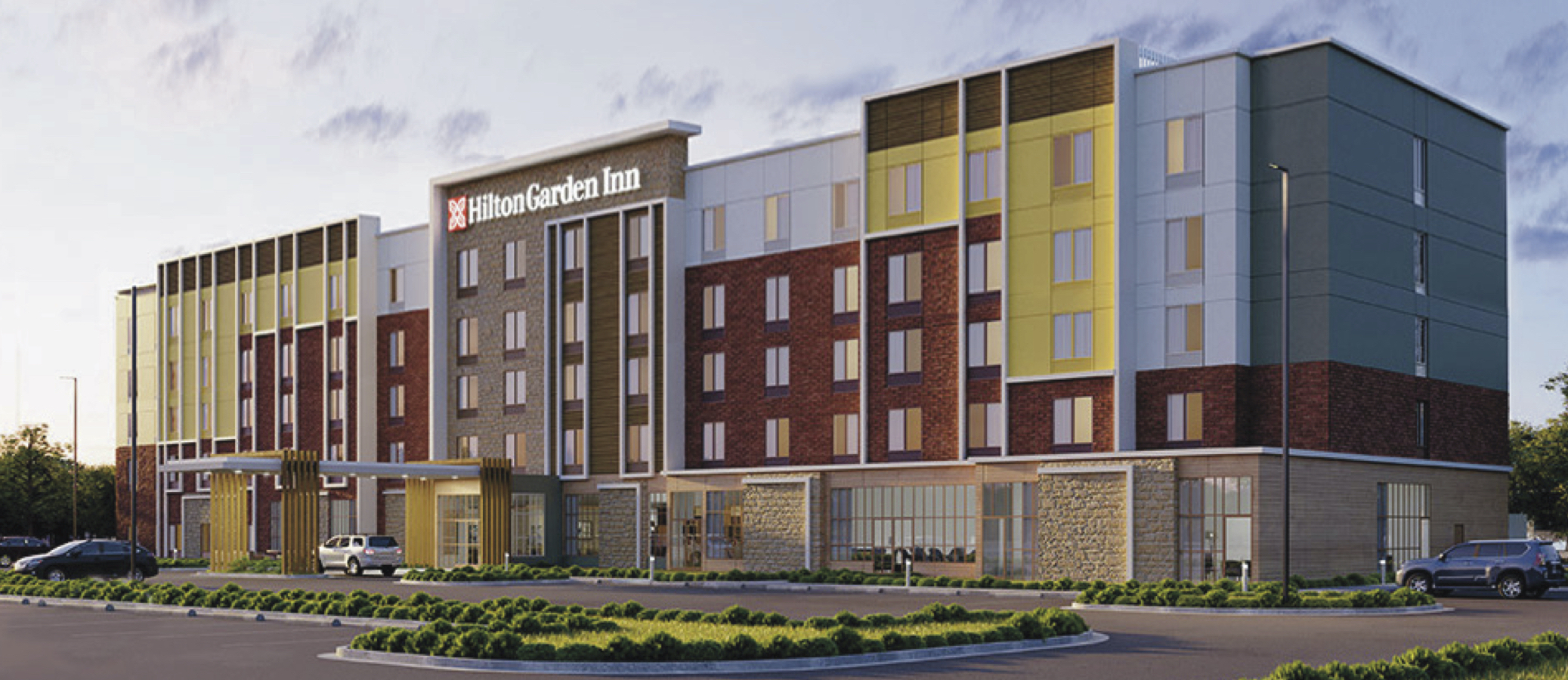 QUINCY — Quincy Mayor Mike Troup says he's working to bring a hotel to the city, and the director of real estate for the company that owns the Quincy Town Center says he's talking with several major hotel chains about building in Quincy.
However, the president of the Quincy Hotel and Lodging Association isn't sure another hotel is needed.
When speaking to the members of the Fire and Police Commission at an Oct. 4 meeting, Troup was explaining to the commission how busy his schedule is, but admitted he needs do a better job of keeping aldermen informed.
"I have, you know, some 43 projects that I'm working on," he said.
He mentioned an ordinance requiring all rental properties to be registered with the city (which was defeated later that day). He added he wants to offer incentives to rehabilitate rental properties.
Troup then said, "We've got four different hotel developers that I'm working to … hopefully, they will choose a site and build some, you know, extremely needed additional hotel rooms in town."
Shutdown of Eagle's Nest makes dent in city's inventory
Troup was asked in a text last Thursday if he would provide more detail about hotel negotiations in an interview. He replied, "I am not able to share more information about the hotel groups looking at Quincy at this time. I will have an open meeting on Oct. 20 at noon to provide the community with a general update on Quincy activities."
Holly Cain, executive director of the Quincy Area Convention and Visitors Bureau, says the recent shutdown of the Eagle's Nest, a 118-room hotel at 300 Gardner Expressway, has made a dent in the city's hotel inventory. The Welcome Inn, a 121-room facility at 200 Maine, offered transitional housing until the city forced its closure in July. Cain said the QACVB had not been including Welcome Inn as part of its room count.
She says the number of hotel rooms now available in Quincy is at 798. She says 1,000 is the magic number of hotel rooms to attract larger conventions to the city.
"Over my years, I definitely have been sending developers our occupancy rates and how many hotels we have and whatnot," Cain said. "I know the mayor is very proactive right now with that need. Yes, we could use additional hotel rooms."
Fohey: Town and Country Inn and Suites having 'best year we've ever had'
Dax Fohey is the general manager of the Town and Country Inn and Suites, a 92-room facility at 110 N. 54th. He says his facility's occupancy rate is around 55 percent, and the rates are higher at other hotels he checks.
"With there being fewer properties in town, we're having a great year," Fohey said. "This is our best year we've ever had selling rooms, and I think if you ask some of the other hotels, it's going to be the same."
As the president of the Quincy Hotel and Lodging Association, Fohey questions the need for additional hotels.
"Want to know the truth? We don't even sell the city out but maybe two or three times a year," he said. "Does that justify bringing in another 200 rooms? Right now, we're not even sold out for the Early Tin Dusters (an antique car show in October which typically fills Quincy's hotel capacity).
"When I say there are properties having record years, it's because there are fewer rooms. There is not more people coming to town. It's not that I'm afraid of competition. I mean, if we were busy all the time, if we were full all the time, then sure."
He said for the first six months of the year, the hotel/motel taxes collected in the city were lower in four months when compared to 2019. One was even, and one was $1,000 higher. The travel industry is just now beginning to rebound from the COVID-19 pandemic, which accelerated in 2020.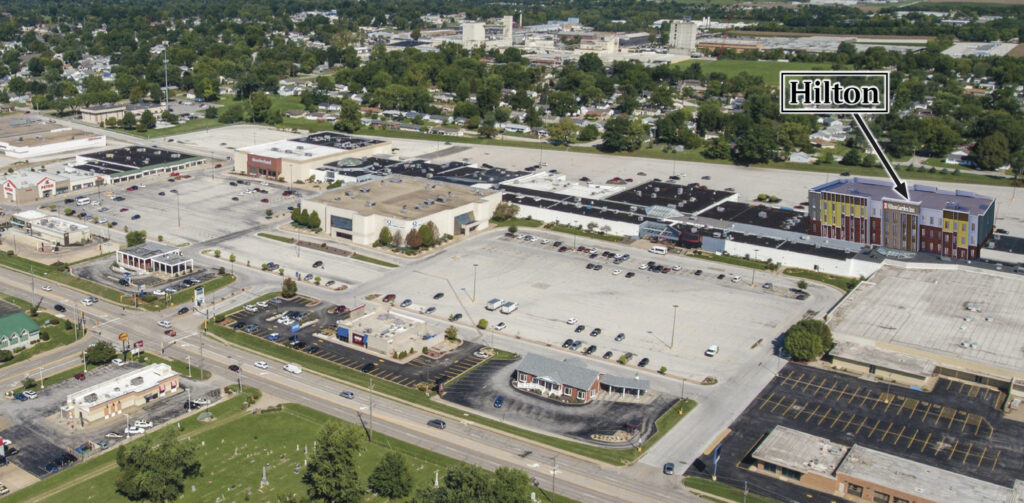 Cullinan proposal shows Hilton Garden Inn built at Town Center
Cullinan Properties, owner of the Quincy Town Center, recently created a 20-page PDF showing a proposed Hilton Garden Inn being built. A.T. Toroyan, Cullinan's vice president of real estate and director of real estate, says the piece was developed as part of ongoing discussions with major hotel brands.
"What a great piece of physical property, right?" Toroyan said of the Quincy Town Center. "I look at it like, wow, it's a bullseye in a quaint, great little city. I think we recognize what the mayor did. … We've had conversations with the Hilton folks, the Marriott folks, IHG, all the major groups. So, yeah, there's probably two, maybe even three spots on our property where we would consider one of those hotels, so to speak.
"Most of the chains have said look, it's a solid market. It's not a great market, but it's a good market, and it has pretty good daily rates. They all believe there's probably more rooms required, so the feedback is positive."
The 20-page PDF proposal shows a Hilton Garden Inn being built in the northeast part of the mall. Part of the current facility would be demolished to make room for a hotel to be connected to the Town Center. Toroyan said another possible site on the Town Center property would allow for a freestanding facility to be built in the parking lot north of the shopping center.
Toroyan: 'We will do whatever we can … to make a deal happen'
Most Hilton Garden Inn facilities are five stories with approximately 134 rooms, Toroyan said.
"What we've been getting from a lot of the folks we've talked to today is, 'Hey, we love your property. We love where it's positioned in Quincy. We love that (Quincy Medical Group) is on site, and we'd like to be a part of it,'" he said.
"These conversations, I want to say, have been going around certainly within plus or minus the last 30 days. … From our perspective as a developer, we will be very positive, very contributory and very collaborative with the operators, just like we would the city. We will do whatever we can do that's economically feasible to make a deal happen there, because we think it's in the best interest of our property and the city."
Miss Clipping Out Stories to Save for Later?
Click the Purchase Story button below to order a print of this story. We will print it for you on matte photo paper to keep forever.