New Philadelphia: Honoring the past and celebrating the future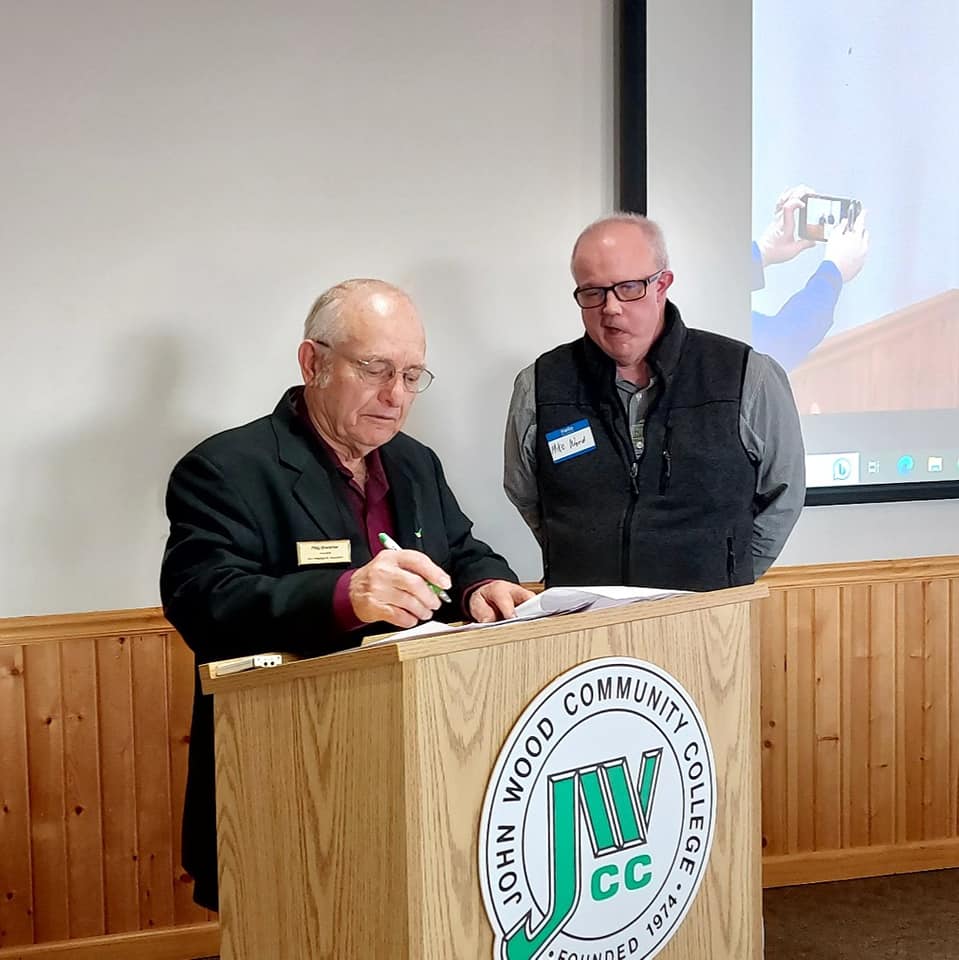 PITTSFIELD, Ill. —  Deep in the history of Pike County near Barry, Ill. is a site that was once a township named New Philadelphia.
Founded in 1836, the town was the first platted and independently registered by a free African American before the Civil War.
His name was Frank McWorter and he came from Kentucky where he operated his own saltpeter mining operation while still in slavery. Using those funds he first purchased his wife Lucy's freedom and then purchased his own freedom for $800 each.
With Lucy and four of his children, and now known as Free Frank, he embarked on a new adventure in Pike County, Il in 1830.
After establishing New Philadelphia, Free Frank sold the 144 plots to both African Americans and European American settlers and used that money to eventually purchase the freedom of 16 additional family members at a cost of $14,000.
The story is also intertwined with oral accounts of Free Frank's involvement with moving slaves through the Underground Railroad, which links also to the Eells House in Quincy, a documented Underground Railroad site where slaves were taken north to Canada to escape slavery.
Free Frank and his family are not forgotten locally and are now nationally commemorated.
Their full story can be found in the book Free Frank: A Black Pioneer on the Antebellum Frontier, written by his great-great granddaughter Dr. Juliet Walker, which can be found on Amazon. In 1998, Walker was successful in getting the New Philadelphia site on the National Register of Historic Places.
On Tuesday morning Walker joined by Phillip Bradshaw of the New Philadelphia Association as he signed the documents to preserve the New Philadelphia is now listed as a national park with the National Park Service.
In 2013 New Philadelphia was included in the National Park Service National Underground Railroad Network to Freedom program and NPS stamp is delivered to Barry Library.
In 2014 President Biden signed legislation to authorize National Park Service to conduct a special resources study of New Philadelphia's qualifications to become a unit of the National Park Service.
In 2017 the New Philadelphia and the McWorter family were included in the Smithsonian Museum of American History in the "Many Voices One Nation" exhibit.
"New Philadelphia and Free Frank had been recognized ever since the beginning as a unique and special place," said Bradshaw.
The association was first organized in 1996 and they have gathered oral history, stories handed down from the McWorter family and others.
They have written documents, recorded in the Illinois archives, school records, media articles, and personal letters and documents
And, they have the written word through several years of archeological studies, six years of archeological research and study by the University of Maryland, the University of Illinois and the Illinois State Museum.
"Those are just three but I am going to tell you that there are a lot of people involved with this project over the last few years," said Bradshaw.
President of John Wood Community College and former archeologist, Bryan Renfro, said the school is excited to be a part of the historic day.  Just that morning Renfro went on a walking tour and part of that tour was the Richard Eells house and stand at the site of the Lincoln Douglas Debate. 
"Now here I am at the New Philadelphia dedication ceremony so I feel very fortunate today. It is passionate for me to be able to preserve and tell our history — all sides of our history," he said. "I think it is John Wood Community College's commitment too, not just to be here from the beginning but here through perpetuity to work with the park service, the board and the community to continue to preserve and tell that history."
Renfro thanked all of those in the room who dedicated their time and contributed generously of their time and resources to the New Philadelphia inclusion in the National Park Service, "to ensure that the story of Frank McWorter, his family and New Philadelphia are committed to our national public's memory."
Mike Ward with the National Park Service said the process could take up to 16 months to complete surveys, environmental and economic studies, as well as a title search. The New Philadelphia Association donated 34 acres and the park could expand up to 124 acres through the National Park Service.
The descendants of the McWorter family will care for the land during the transfer and many attended the presentation.
Gerald McWorter, a great-great-grandson of Free Frank and vice president of the New Philadelphia Association, said the story represents everyday people acting out of love and caring for family and community. McWorter said it's a message to everyone that "It's not just the well-educated. It's not just the big personalities. It's all of us who are active agents in making history."
He said Free Frank's story was one he grew up with.
"It was our identity, our story. Now with the National Park Service, it's all of our story," he said. "We always say Free Frank and Free Lucy, because they were together right between the corridor that links Abraham Lincoln in Springfield and Mark Twain in Missouri. Right between them are African Americans who created this integrated abolitionist village."
Bradshaw thanked many others for their help and commented on the support of Sen. Dick Durbin, Sen. Tammy Duckworth and Rep. Darin LaHood.
Miss Clipping Out Stories to Save for Later?
Click the Purchase Story button below to order a print of this story. We will print it for you on matte photo paper to keep forever.