Park Board accepts 'most significant land donation' in its history, signs off on $1.97 million Westview irrigation project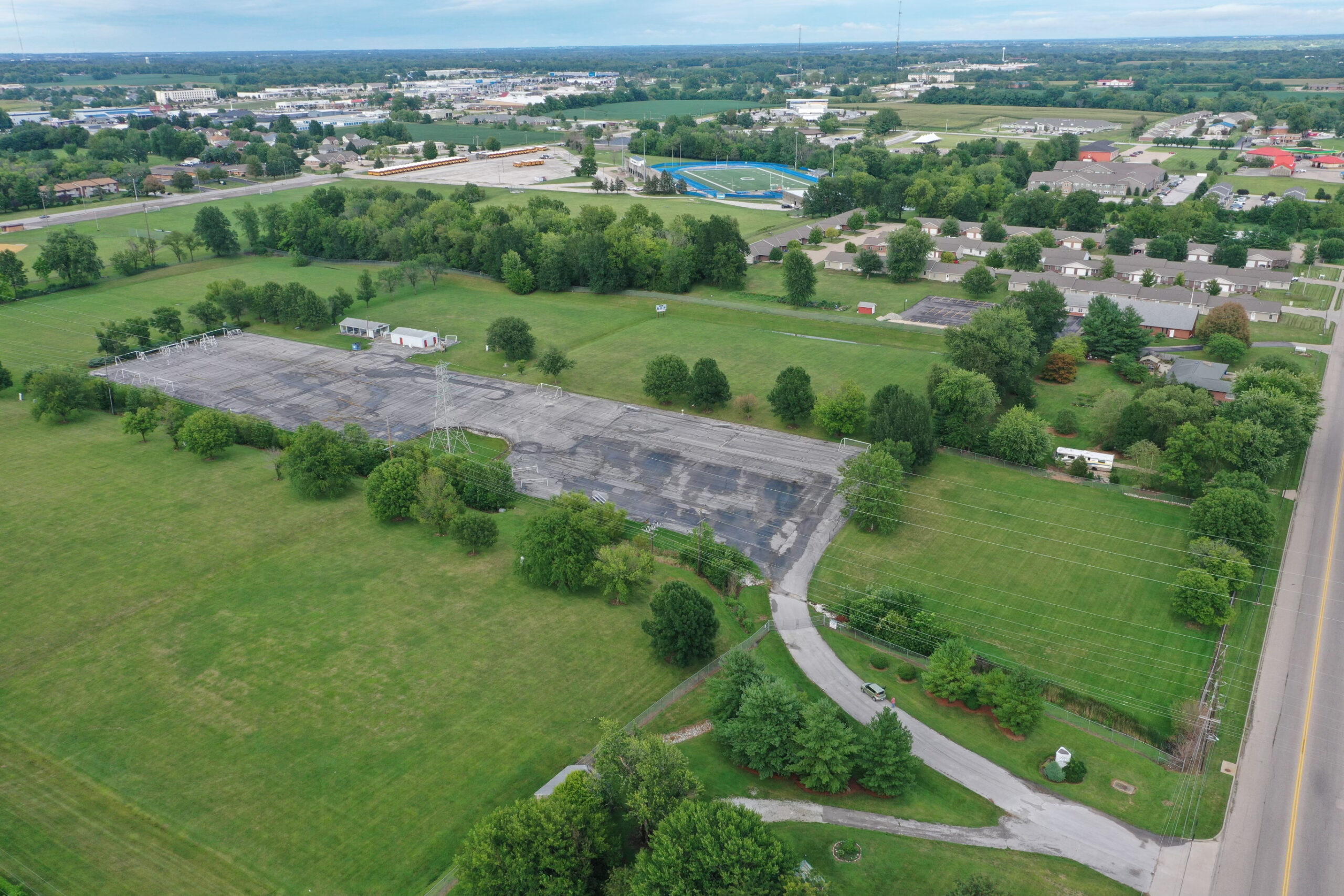 QUINCY — Long-time commissioner John Frankenhoff didn't mince words, calling it the "most significant land donation" in the history of the Quincy Park District.
Frankenhoff and six other Quincy Park Board commissioners voted unanimously Wednesday night to approve the transfer of the 22-acre Paul Dennis Soccer Complex site at 4201 State from the Quinsippi Soccer League Association to the Quincy Park District.
"I don't know how to put a dollar value on it compared with some of the other donations we've received," Frankenhoff said before the vote. "Several other parks we've pieced together over a period of years, and this is 22 acres all at once. This is a tremendous thing that's going to be beneficial to the community for generations to come."
The Quinsippi Soccer League, established in 1967, had leagues last fall and this spring. However, league president Brad Burghart said declining numbers led to the decision to shut down the league. He said the league had a rule in its charter that, in the event the league could not continue, the facility would be donated to a 501(c)3 not-for-profit organization.
The vote didn't take long, and commissioners took a moment at the end of the meeting to thanks Burghart for the donation.
"Brad was the main leader of Quinsippi for many, many years," Frankenhoff said. "I don't want to put words in his mouth. Tonight might be bittersweet for him, because this has been his baby. He's taken care of it. He put his heart and soul into it over the years, and now that he's transferring it to the Park District, he probably has some mixed feelings. I've told him repeatedly we are committed to recreational soccer. I think everybody here would agree."
The Park Board also voted to accept a bid of $1,979,946 from VM Golf Services of Houston, Texas, to install an irrigation system for all 27 holes at Westview Golf Course. The bid from VM Golf Services was the only one received by the Park District. Irrigation consultant Les Hill from Navasota, Texas, designed the layout of irrigation for the course, created the specifications for the system, assisted on the list of bidders and advertised the project.
Executive Director Rome Frericks said the entire course will remain operational throughout the golf season. He said only five companies nationwide are qualified to do this kind of irrigation work, and some of them did not want to deal with the prevailing wage in Illinois.
The cost will be paid from the Park District's 2024 general obligation bonds, as well as $100,000 from Westview's operating budget.
"There's a myth amongst the community that Westview is a profit-generating machine that supplies money for the rest of the Park District," Frankenhoff said. "That is not true. Westview is contributing out of its budget approximately 5 percent of the total cost, which means the taxpayer — including myself, who's not a golfer — is paying the other 95 percent."
In other action, commissioners:
Approved for the Park Board president to call for a Bond Issue Notification Act hearing and a publication notice to be published announcing the intent of the Park Board to sell $2.5 million in general obligation park bonds.
Authorized Park District staff to sell surplus equipment at Art Keller Marina — a boat house with a metal roof and 30 boat slips, three aluminum walkways, a gas-powered lift and a playground from Quinsippi Island. The proceeds from the sale of the boat house and walkways will go to the marina enterprise fund. Proceeds from the sale of the lift and playground will go to the Heritage Tree fund.
Approved the annual capital project bond list. The Park District will spend approximately $1.4 million on various projects at multiple parks, including $225,000 for a shelter replacement at Wavering Park, $150,000 for shelter repairs at Reservoir Park, $400,000 for an all-inclusive playground/restroom at Wavering Park, $225,000 to resurface Moorman Road to the T-ball fields and $156,000 on artificial turf at the T-ball turf fields (at the site of the former Wavering Pool).
Heard an attendance report from Mike Bruns, director of program services. Among the highlights, Bruns said the youth baseball/girls softball/T-ball programs had 1,598 players. Spring and fall soccer attracted 1,664 players. The Batting Cage concessions earned an estimated $65,300 in revenue, leaving the facility with an estimated $19,034 surplus. He also announced plans to expand the youth soccer program (with the addition of the Paul Dennis Complex) and the girls competitive softball leagues while adding a second adult men's softball league.
Discussed the possibility of raising fees for slip rental and private boathouse fees at Art Keller Marina by 10 cents per square foot. Also discussed fee raises at Westview Golf Course, with most season passes increasing in cost by $50. Weekday greens fees would rise $1 for nine holes and 18 holes. Daily admission fees at Indian Mounds Park are expected to remain unchanged. Fees for all-day use of the three turfed fields (Avenue of the Saints, Blessing Hospital and Pepsi) are proposed to increase by $25. All fees at the Batting Cage are proposed to increase by 25 cents.
Recognized outgoing Director of Business Services Don Hilgenbrinck for his years of service to the Park District.
Park District Summer 2023 Summer Expenses/Income
PROGRAM
EXPENSES
INCOME
DIFFERENCE
Youth Baseball/Softball
$79,490.00
$86,458.00
$6,968.00
Tennis
$3,024.00
$2,228.00

($796.00)

Youth Soccer *
$22,921.00
$51,722.00
$28,801.00
Summer Adventures
$18,164.00
$-

($18,164.00)

Sand Volleyball
$1,676.00
$3,750.00
$2,074.00
Date Nights
$3,781.00
$3,640.00

($141.00)

Fishing Clinics
$1,248.00
$-

($1,248.00)

Outdoor Fitness
$-
$-
$-
Nature Programs
$2,100.00
$-

($2,100.00)

Adult Men's Softball *
$8,300.00
$5,280.00

($3,020.00)

Aerobics
$1,100.00
$1,700.00
$600.00
Special Populations *
$24,500.00
$600.00

($23,900.00)

Archery
$3,009.00
$2,750.00

($259.00)

3 on 3 Basketball
$816.00
$2,560.00
$1,744.00
Special Events (Family Entertainment, Outdoor Movies, Star Parties)
$5,500.00
$-

($5,500.00)

Showmobile *
$600.00
$6,475.00
$5,875.00
Indian Mounds Pool *
$149,753.00
$71,204.00

($78,549.00)

Batting Cage Facility *
$126,966.00
$146,000.00
$19,034.00
* Projected
Miss Clipping Out Stories to Save for Later?
Click the Purchase Story button below to order a print of this story. We will print it for you on matte photo paper to keep forever.