Park Board approves more than $700,000 in projects; Frericks 'scared' by projected 35 percent increase in Westview irrigation project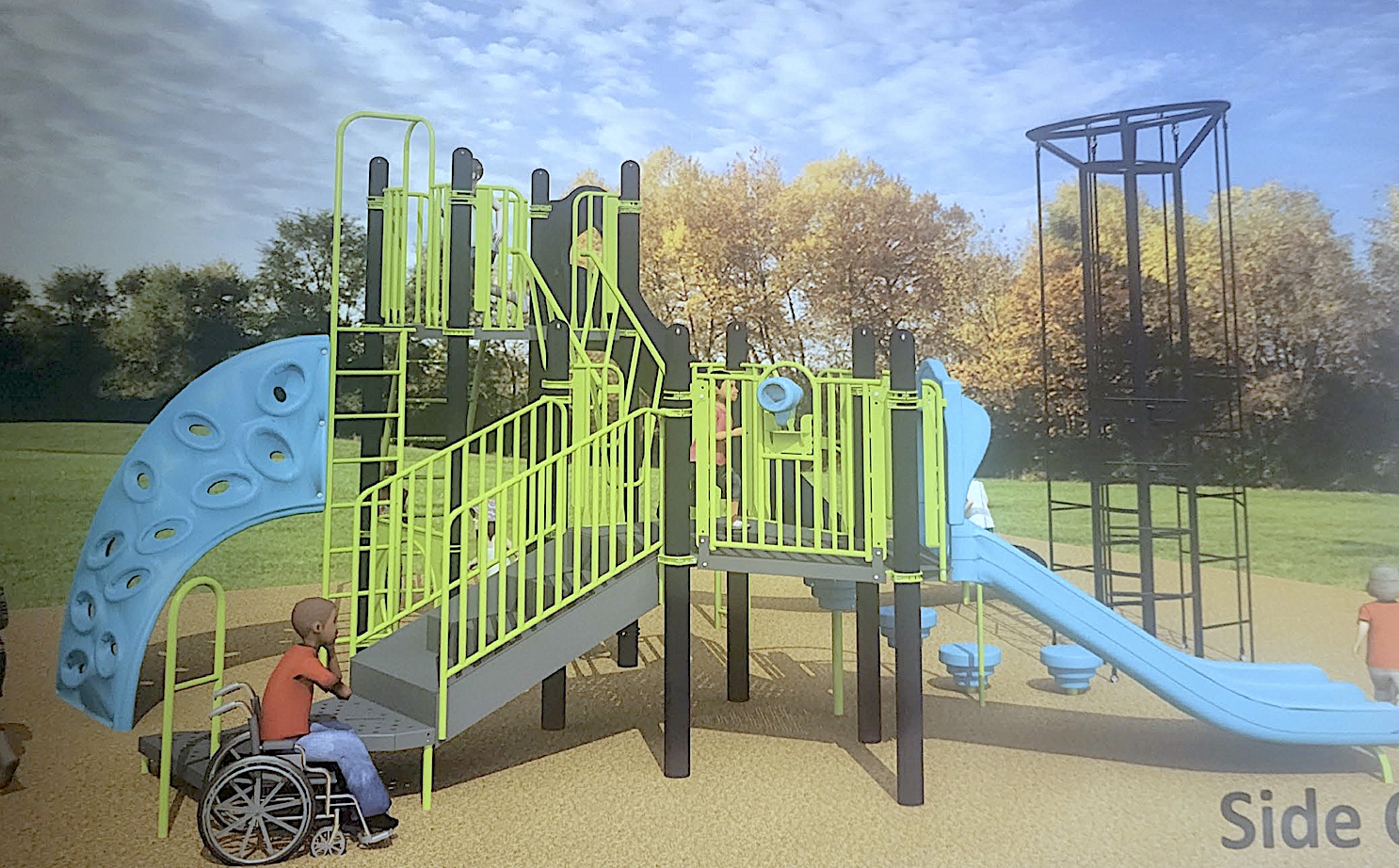 QUINCY — The health of the Quincy Park District's finances was evident Wednesday night when the Quincy Park Board to approve more than $700,000 in projects through the city.
Million Construction submitted the low bid of $262,390 for a parking lot addition at Moorman Park, the largest project on the list. The popularity of the multi-purpose courts, batting cages and multiple baseball tournaments have led to congested traffic within the park. The parking lot addition will allow an additional 55 parking stalls for park users.
The Park District had budgeted $400,000 for the project.
"We're proud of our financial condition," said John Frankenhoff, president of the Board of Commissioners. "We're proud of how we maintain our existing facilities, whether it be buildings, parking, lots, roads or playgrounds. I'm really pleased with where we're at across the board.
"We're not saying we're perfect. There's always going to be things wearing down or wearing out that need to be redone. That's what we did tonight. We have invested a lot of money into those properties and facilities, and we're trying to keep everything top-notch across the whole district."
Other projects approved by the Park Board were:
A restroom to be built at Berrian Park. The lowest bid for the project was $153,901 from Million Construction. The proximity of the new basketball courts, shelter house and playground meant a new ADA-compliant restroom was needed so patrons won't have to cross the road. The previous restroom was built back in the 1970s.
Porch improvements at the Lorenzo Bull House. The low bid for the project of $48,799 came from Chris McDonald General Construction. East side porch handrails, front porch handrails and four newel posts must be replaced due to rot and loss of paint. The newel posts and handrails will be made with composite material because of the lack of sun in this area.
Repair of cracks at South Park tennis courts and Berrian Park pickleball courts. The low bid was $45,175 at South Park, and the low bid was $44,640 for Berrian Park. Both bids came from All Weather Courts for court color finishing. The courts will be painted a blue/green color. The bid also includes converting Berrian's four pickleball courts into six courts.
Replacement of sections of concrete within Clat Adams Park and Washington Park. The low bid for Clat Adams was $29,500, and the low bid for Washington Park was $22,800. from Derhake Bros. Plumbing and Excavating. Sections in the parks have become uneven and are trip hazards for park patrons because of tree roots, previous flooding or large rains.
Tuckpointing repairs at the South Park large shelter house. The low bid for $28,900 was from Rupp Masonry Construction Co. Work will include repairing five wingwalls, tuckpointing areas deeper than three-quarters of an inch, replacing bad brick and waterproofing the entire brick surface.
A playground system at Q-Island, which was awarded to Play Power Lt. Inc. with a bid of $27,997. Staff members received and evaluated four proposals before voting on the final selection.
Repair of the ceiling and painting of the South Park large shelter house. The low bid of $24,350 was from Entrup Drywall & Painting, Inc. Work includes washing fascia and crown molding, installing six-inch mesh over cracks and coating with Dryvit Primus, scraping loose paint before priming and painting, and applying two coats of paint to entire ceiling surface and crown molding.
Striping and sealing of the upper and lower parking lots at Westview Golf Course. The lowest bid for the project was $17,800 from Coulter Asphalt Services. The parking lot has not been sealed or striped since 2017.
Commissioners also approved:
An hourly rate of $500 for dredging from Canton Marine Towing Co. Inc. The Park District has budgeted $235,000 for dredging in the 2023 budget. Frankenhoff said no dredging of the bay will be done, but additional dredging work inside the marina was the reason for the increased cost from last year's dredging.
Subleasing space in the Villa Kathrine by Friends of the Castle to the Quincy Area Convention and Visitors Bureau for $500 a month.
A request for a three-year agreement with the Festival of Lights, Inc., to have the Avenue of Lights holiday light displays in the Moorman/Wavering Recreation Complex was tabled.
Commissioners also heard from Executive Director Rome Frericks, who met last week with Les Hill, an irrigation consultant from Navasota, Texas. Hill was will complete design work during the next four months for an irrigation system for all 27 holes at Westview Golf Course. Also meeting with Hill were Rick Miles, golf course superintendent, and David Morgan, director of golf.
"We had a good conversation and met with him for a couple of hours," Frericks said. "We took him around the course, picked his brain a little bit and kind of had a preliminary drawing of the irrigation heads and the placement of the more than 900 sprinkler heads."
Frericks said Hill said to expect an increase of 35 percent in cost in the next 12 months, plus an additional 15 to 20 percent yearly increase after that.
"It scared me," Frericks said. "It took my breath away a little bit. He's seen some prices going down, but copper went up last year more than 300 percent. A lot of his material is petroleum-based, and everybody knows the price of a barrel of fuel right now."
Frericks said Hill expects to make a presentation to the Park Board in June "to see where we're at." Frericks estimated the cost of the irrigation project to be between $1.8 million and $2.3 million, and he believes the budget should still cover the projected increases.
Director of Program Services Mike Bruns said 894 players have signed up to play on 82 youth soccer teams this spring. Games are scheduled to begin April 3. Bruns also said The Batting Cage, with its new hitting machines, is scheduled to open March 31. The Qtown travelling baseball tournaments will begin April 1, and Park District baseball leagues will begin April 10.
Miss Clipping Out Stories to Save for Later?
Click the Purchase Story button below to order a print of this story. We will print it for you on matte photo paper to keep forever.