'People need to know they're being heard': Beardstown businessman to run for 99th District seat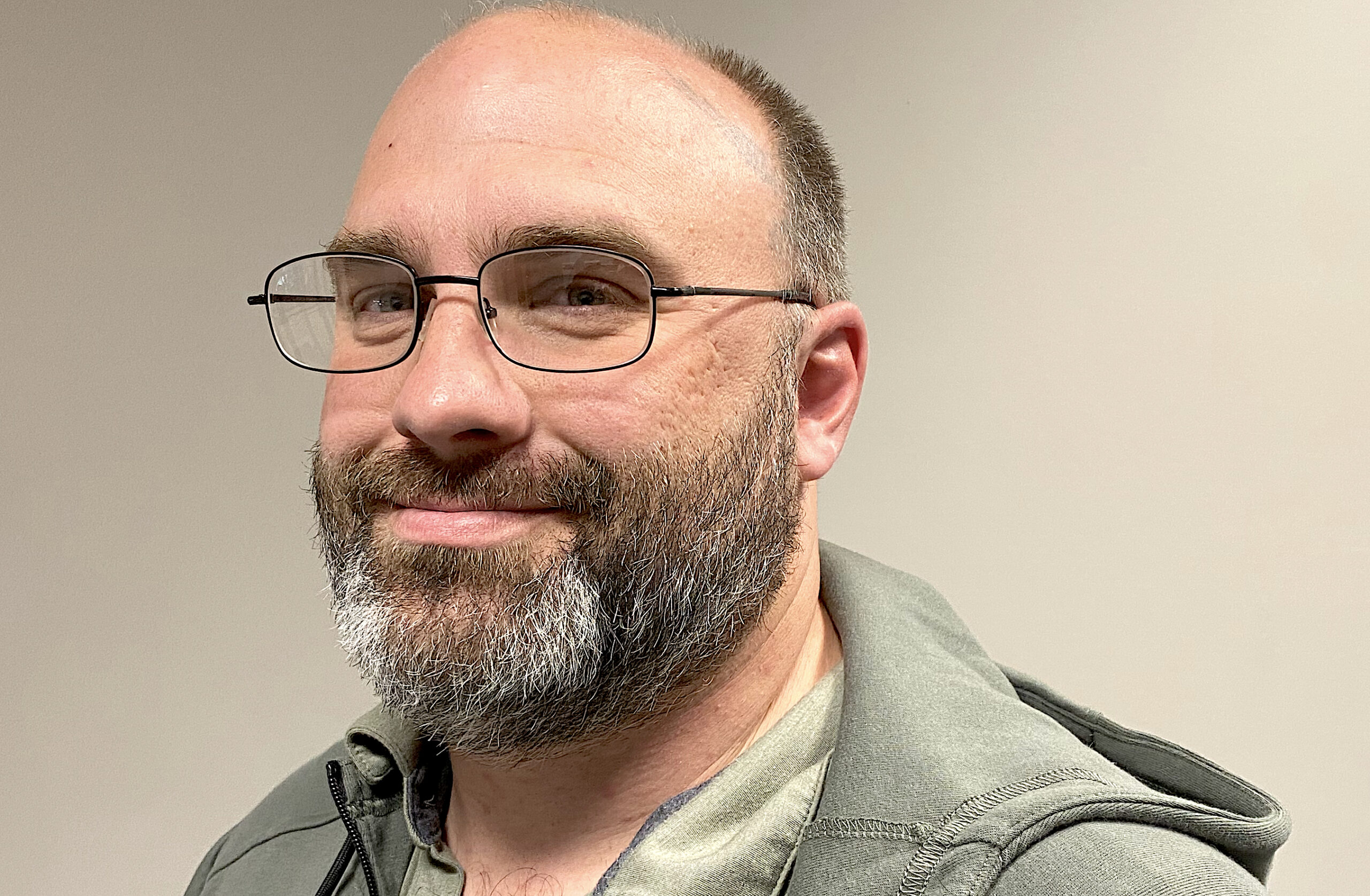 QUINCY — Eric Snellgrove wants to be the voice of the common man as he attempts to succeed Randy Frese in the Illinois House of Representatives.
Snellgrove, who lives in Beardstown, recently announced his intention to run as a Republican for state representative in the 99th District, which stretches from Quincy to Jacksonville and includes portions of Adams, Brown, Cass, Morgan and Schuyler counties.
Frese, a Republican from Paloma, said Sept. 20 he will not seek re-election in 2024 after five terms in office.
Snellgrove, 36, was born in Jackson County, Ga., and went to college in Alabama. He was a member of the Alabama National Guard for seven years, and he was deployed to Afghanistan in 2011. He is a single parent with two pre-teen children.
He owns and operates Last Call Industrial, a pallet shop and sawmill equipment supplier in Beardstown. He was elected to the Cass County Board 10 months ago, which is his only political experience.
"The most important thing is to let people know that they're being heard and that we have a new district," Snellgrove said. "It's a whole different entity, and normal, regular common folk should be heard. A lot of good Christian folks in our district are from all denominations, and I think most of them really feel like they're not necessarily heard by either party."
Frese previously served the 94th District, but Democrat-drawn legislative boundaries lopped off the southern half of that district in 2021 and put it into a new, hatchet-shaped configuration for the 99th District, which also swallowed the top portion of the 100th District, taking with it South Jacksonville, Jacksonville, Beardstown and Rushville. The 94th District was expanded to the north and east.
When asked about what people aren't being heard about, Snellgrove said abortion.
"No preacher who I've ever been in front of has jumped up in the pulpit and said, 'You know, abortion is OK, and it's a good thing,'" he said. "That's the number one thing that any churchgoer probably feels somewhere deep in their soul that needs to be changed … that should be changed."
Snellgrove, who has lived in Cass County nearly four years, said he ran for the county board seat because he wanted to get involved in the community. He chose to run for state representative because he recently met Frese at a town hall meeting and learned he abstained from voting on Illinois House Bill 3751, which allows non-citizens who are eligible to work in the U.S. under federal law to become police officers.
"He was asked by the establishment to not vote against it," Snellgrove said. "That just to me feels like our voice is being taken away. That's something that everyone has an opinion on, and that opinion should be voiced."
Snellgrove wants to operate his campaign without an election committee.
"I have sat with several people who are currently in office, and they say you have to raise $100,000 or $200,000 for this position," he said. "To spend that kind of money to represent people is wasting their money. If I were to spend $100,000 on advertising, I could spend that same $100,000 on Angel Tree or Toys for Tots and actually make a difference.
"Spending $100,000 with advertising may help get my name out there, but it's not going to make a difference in my community."
The only other candidate to replace Frese is Kyle Moore, a former Quincy mayor and the chief executive officer of the Great River Economic Development Foundation. He announced his candidacy shortly after Frese announced his decision not to run again.
Snellgrove realizes Moore has a big advantage in name recognition in Adams County, and he lives on the eastern edge of the 99th District.
"I have a lot of ground to cover," he said. "I don't live and work in Quincy, and I don't live and work in Jacksonville, either. But I take the kids to the movies in Jacksonville, and I go to the VA (clinic) twice a month here in Quincy. I do business in Quincy, and I do my grocery shopping in Mount Sterling. Mr. Moore is Quincy, and Quincy is a great place. I wouldn't come here to do my business and do my shopping and much of my life here if it wasn't, but we have a different district now.
"Everybody needs that voice, and I'm probably going to wear through three or four pairs of tennis shoes when I go from door to door. Whether you're in Quincy or Jacksonville, I think I can relate to more of us. I have that ability to relate to people, slow down and listen. Sometimes the most important conversations in the world are done with a fishing pole or on a tailgate. I'm not a suit-and-tie type of person, but if the world had a front porch concept, we could solve a lot of problems."
Snellgrove expects his campaign website, snellgroveforthe99th.com, will be available online by the end of October.
Miss Clipping Out Stories to Save for Later?
Click the Purchase Story button below to order a print of this story. We will print it for you on matte photo paper to keep forever.