Petition to reduce 115-year sentence of Quincy man in 2015 incident denied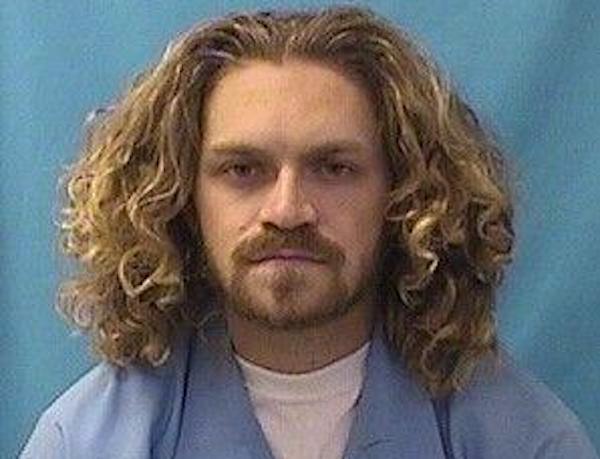 QUINCY — Eighth Judicial Circuit Judge Tad Brenner has denied a petition to reduce the 115-year prison sentence of a Quincy man.
Gavin Masters, 26, had filed a petition for post-conviction relief and was heard by Brenner in Adams County Circuit Court on March 30 as his lawyer, Curtis Lovelace, argued the sentence was a violation of the proportionate penalties clause of the Illinois Constitution.
Masters received his 115-year sentence in the Illinois Department of Corrections in December 2015 after an Adams County jury convicted him of first-degree murder in the July 4, 2015, shooting death of 21-year-old Randy Bowser-Smith and attempted first-degree murder in the shooting of Skylar Osborne, which resulted in paralysis. Masters was sentenced to 45 years in prison on the murder conviction and 20 years for the attempted murder conviction. Twenty-five years was added to each sentence because a firearm was used.
Lovelace argued Masters should have been considered a juvenile at the time of sentencing. Masters was 18 when he shot Bowser-Smith and Osborne. Previous claims of ineffective assistance of trial counsel and claims under the Eighth Amendment (which prohibits cruel and unusual punishments) had been withdrawn.
Miller v. Alabama was a 2012 U.S. Supreme Court case in which the Court held that mandatory sentences of life without the possibility of parole are unconstitutional for juvenile offenders.
The Illinois Supreme Court extended this ruling to defendants over age 18 in a 2018 case, People v. Harris. Darien Harris, the defendant, was convicted of first-degree murder, attempted first degree murder and aggravated battery with a firearm. He was 18 years and 3 months at the time of the offenses, and he was sentenced to 76 years in prison. The appellate court vacated Harris' sentences and remanded for resentencing, holding that the aggregate prison term violated the proportionate penalties clause of the Illinois Constitution.
The 4th District Appellate Court had affirmed Masters' conviction in 2018 but returned Masters' postconviction petition to the Eighth Judicial Circuit after receiving supporting documents from Dr. James Gabarino, a professor in the psychology department at the University of Loyola-Chicago.
Gabarino testified during the March 30 hearing he had interviewed Masters three times by telephone, and each interview lasted approximately one hour. He said he had never seen Masters until the day of the hearing.
Gabarino testified he had Masters complete two sets of questionnaires which included a series of "life history" questions, and he had not made any clinical diagnosis of Masters. He said he had not reviewed the trial transcripts, and he didn't recall the contents of the police reports.
His testimony was based on his perception of what he said were "five Miller (v. Alabama) issues" that were present in Masters, which were:
Immaturity and impetuosity, diminished capacity to consider consequences;
Family and home environment;
Circumstance of the offense, including the role of peer pressure;
Impaired legal competency when dealing with the police and legal proceedings;
Rehabilitation potential.
Much of Gabarino's opinion was based on a 10-question "Adverse Childhood Experiences" test. He said Masters scored a 7 out of 10, which he said worse than 99 percent of the population. However, Brenner wrote in his opinion that neither Gabarino's testimony or report provided what the 10 questions were.
"The court cannot give this test significant weight due to the lack of information regarding the underlying questions, and the fact that the responses were not independently verified," Brenner wrote. "The doctor had not spoken with the defendant's parents, the attorneys involved during trial or any witnesses."
Gabarino concluded that Masters was "impulsive" and "stupid" and that he failed to "appreciate the full consequences of his criminal behavior."
Gabarino also believed Masters was adversely affected by playing the video game "Grand Theft Auto," concluding that it "intensified his sense of isolation from positive influences." Brenner, however, wrote that Gabarino failed to articulate how or why playing the video game falls under Miller v. Alabama or any other video game.
"He appears to ignore that the named video game may be one of the best-selling games ever made," Brenner wrote.
Gabarino also said Masters' self-reported viewing of a dark web site desensitized him to violence.
Brenner also wrote that Gabarino appeared to be strongly influenced by a reportedly poor relationship between Masters and his mother, Melissa Stratman.
"While there may have been a general lack of structure within the mother's home, when placed with the father by the juvenile court system, Masters almost immediately adapted to and conformed to both rules and structure," the judge wrote. "Even when with the mother, Masters was never without appropriate clothing, food, shelter or other basic needs.
"The court finds Masters' childhood and upbringing were not outside of the societal norms of the community. It appears Dr. Gabarino either failed to read or consider the numerous attachments to Masters' pre-sentence investigation."
Brenner also refuted Gabarino's claim of impaired legal competency, referring to trial transcripts showing Masters was questioned by Adam Gibson of the Quincy Police Department.
"After a brief exchange, Masters 'lawyered up,'" Brenner wrote. "The court finds that the ability to invoke a Fifth Amendment privilege while confronted by a skilled law enforcement professional demonstrates a highly advanced level of legal sophistication."
Brenner wrote that Gabarino provided little analysis on the issue of peer pressure, and he was unconvinced that Masters suffered any type of violence when he was growing up.
"The court finds the vast majority of Dr. Gabarino's testimony and report amounts to the doctor's opinions and beliefs concerning young defendants in general," Brenner concluded. "The limited analysis which he provides concerning Masters was based on three telephone interviews and a 10-question questionnaire. … It is further apparent that (Gabarino) failed to consider the fact that Masters' responses were inconsistent with the contents of the pre-sentence investigation and its attachments."
Masters is lodged in the Pinckneyville Correctional Center.
Miss Clipping Out Stories to Save for Later?
Click the Purchase Story button below to order a print of this story. We will print it for you on matte photo paper to keep forever.