Police chief says license plate readers should be installed at 14 locations around city by late spring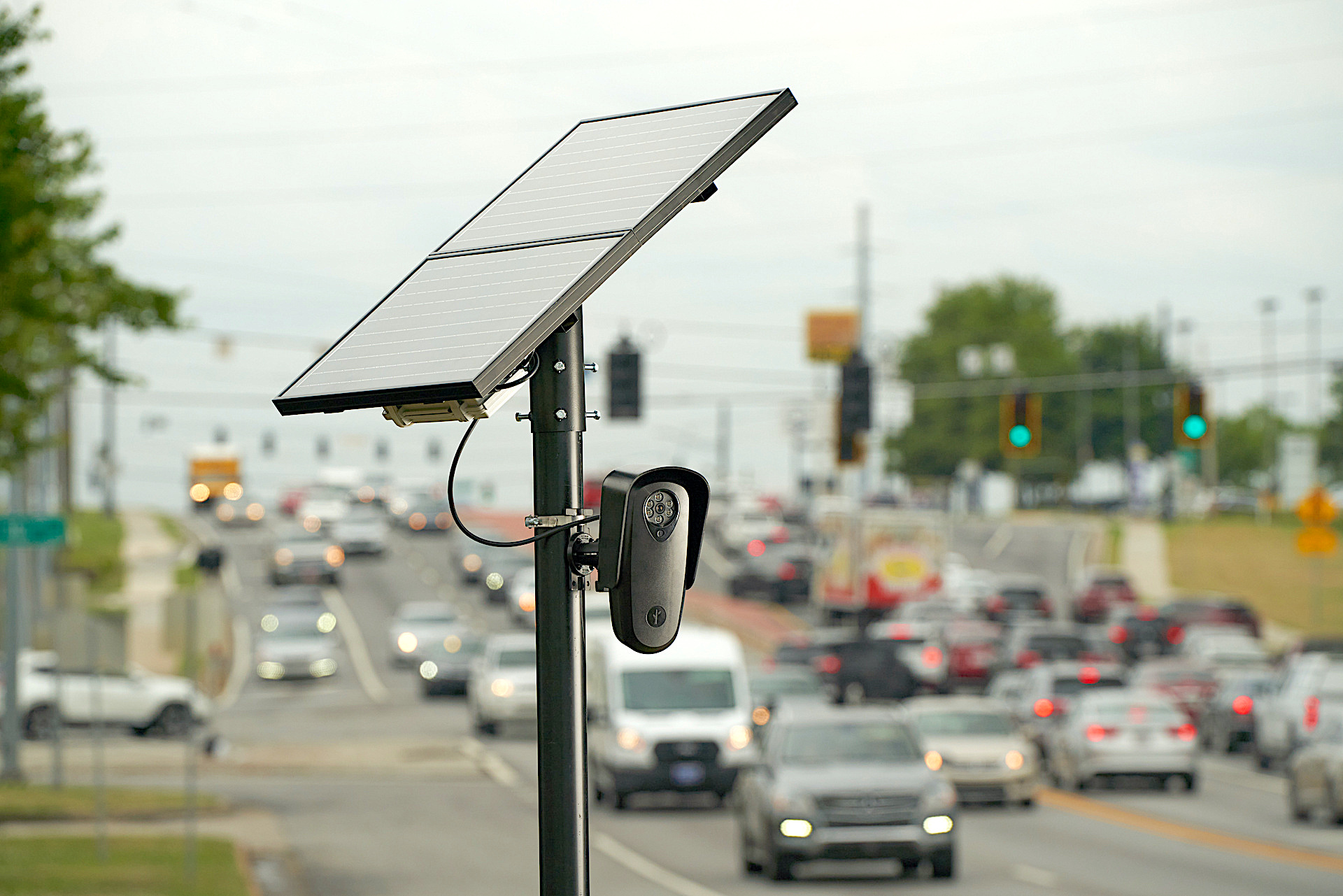 QUINCY — Adam Yates, chief of the Quincy Police Department, says it will take a minimum of six weeks for license plate readers to be installed on city rights-of-way and at least two months to install them at Illinois Department of Transportation easements after the Quincy City Council unanimously approved the cameras at its Monday meeting.
Aldermen voted to spend $117,600 on a two-year lease with Flock Safety for 20 cameras to be placed around Quincy.
"It likely will be two or two and a half months before all 20 cameras are fully operational," Yates said.
Flock Safety, a company founded in 2017, sells automated license plate recognition technology to law enforcement agencies. The cameras read license plates and send alerts to law enforcement officers when the cameras identify license plates that match those on lists of cars that are stolen or are of interest to the police.
Flock Safety has placed its technology in nearly 200 Illinois communities, including Springfield, Rock Island, East Moline, Chatham and Jacksonville. It claims on its website to reduce crime by 70 percent in the communities it serves.
Yates said Flock will install the cameras at the following locations:
Memorial Bridge
Bayview Bridge
Gardner Expressway at U.S. 24 (two cameras)
18th and Broadway
24th and Broadway
36th and Broadway (two cameras)
54th and Broadway (two cameras)
12th and Locust (two cameras)
24th and Wismann Lane
Illinois Route 57 at R.J. Peters Drive (two cameras)
24th and Cherry Lane
Eighth and Jefferson
36th and Harrison
Fifth and Chestnut (two cameras)
Yates told aldermen QPD detective supervisors and investigators participated in several meetings with patrol supervisors and Flock Safety to compile the list.
"They're probably the most likely locations for us to see success," Yates said. "We certainly could move them at some point. We will have to pay an additional fee if we did that, but we would want to give it a length of the year to see what kind of traffic we're catching."
Alderman Mike Rein, R-5, said Yates had talked previously about giving up one full-time officer's position to fund the cameras after the original two-year lease. Yates corrected him.
"My purpose two years from now would not to be to eliminate a police officer position," he said. "My job would be to come up with funding mechanisms to pay for this, outside of praying that we're going to be at full staff in two years. The last thing I want to do is get rid of a police officer's position."
Rein said he hopes Yates can provide quarterly reports to help determine how effective the cameras are. He said the city could end the two-year contract by simply giving a 30-day notice, but again, Yates corrected him.
"Anytime if there if there's a violation of the use of the data — Flock misuses the data, if there was a data breach of some sorts or a violation of the contract on Flock's part — we can give them a 30-day notice," he said. "There will be a fee associated if we decide after a year that we didn't want to use them anymore."
Eric Entrup, R-1, said a recent rash of random shots fired calls — including one last week at 14th and Maple — are making citizens nervous.
"When we have these random people shooting in these quiet neighborhoods, now all of a sudden, I've gotten a lot more phone calls," he said. "People want these cameras. All of a sudden, people might want one on 11th and Maple. I want to be able to say the reason we're going here (with the cameras)."
Yates said each alderman could use ward funds to pay for extra cameras. He also said businesses could pay for a camera to help with crimes at their locations.
"I have a plan in place and an officer who is eager to meet with businesses and discuss this with them," he said. "Any business is welcome to pay $2,500 loss for their own camera if they have an 'in' and an 'out' that they want to have covered."
Yates emphasized that only the police department, not the business, would have access to the information gathered by the license plate reader.
After the vote, Mike Farha, R-4, said he had "real reservations" about privacy issues.
"Of course, no criminal called me and said, 'You know what? I hate those cameras. I don't want the cameras,'" Farha said. "The people who called me were people who were concerned and afraid — and naturally so. At the end of the day, the chief of police did a good job selling it. While I still may have some of the privacy concerns, he satisfied a lot of those. That's to your credit, Chief."
"I appreciate that the full City Council supported our moving this project forward," Yates said afterward.
Aldermen also:
Heard Andrew Campbell offer to install a Ring doorbell camera for anyone in the city. He said he has had email conversations with Jamie Siminoff, inventor of the Ring cameras, about possibly providing the cameras for people who can't afford them. "The more doorbell cameras we have in our neighborhoods, the more security," Campbell said.
Heard from Patty Maples, D-6, and Ben Uzelac, D-7, about a town hall meeting for people in their wards at 5:30 p.m. Wednesday at the Quincy Public Library.
Approved spending $225,600 with Klingner & Associates P.C. for engineering and architectural design services to the City Hall building.
Approved spending $23,000 with Progress Environmental of Ballwin, Mo., for replacement parts for a service pump at the water treatment plant.
Ceded a 2023 private activity bond to reallocate $4,695,720 to the Western Illinois Economic Development Authority to be used to support projects that will provide job opportunities and new investments.
Accepted the 5311 Special Warranty projects with Illinois Department of Transportation to obtain grant assistance.
Approved paying FirstDue $24,885 to enter into a recurring annual program license agreement. Approved contracts with Wood Mart Building Center for $8,888 to buy kitchen cabinets, a countertop and sink at Fire Station No. 3, 334 S. 36th, and $12,492 to buy kitchen cabinets, a countertop and sink in Fire Station No. 4, 12th and Locust.
Miss Clipping Out Stories to Save for Later?
Click the Purchase Story button below to order a print of this story. We will print it for you on matte photo paper to keep forever.