Vanessa Pratt leaving public defender's office in Adams County to work as law clerk for Lannerd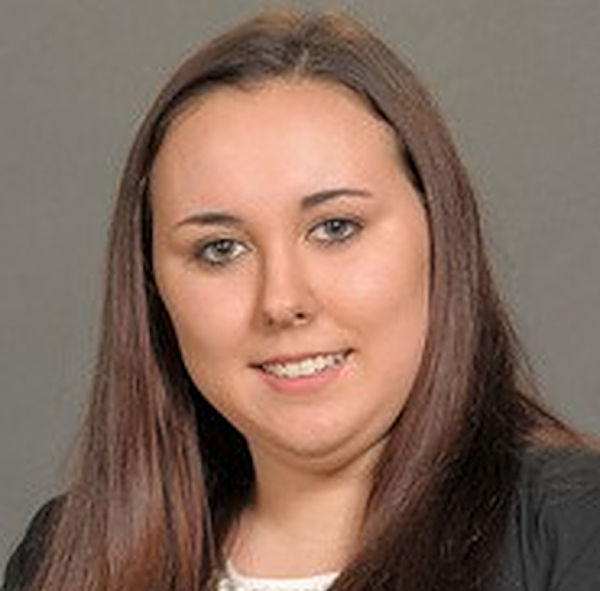 QUINCY — When the Illinois Supreme Court announced in October that Amy Lannerd would be assigned as a justice in the Fourth District Appellate Court, Vanessa Pratt made it a point to congratulate her.
"I made a joke to her," Vanessa said. "I was like, 'If you're looking for any law clerks, you know, keep me in mind.' Then a couple days later, she pulled me aside and was like, 'Hey, I don't know if you're joking or not, but if you want to apply …' So I applied."
Vanessa's last day as an attorney in the Adams County Public Defender's office is Friday. Lannerd recently hired her to be one of three law clerks in her office, which will be in Quincy.
"It's one of those opportunities that I feel like once you get it, you can't really pass up," she said.
Vanessa, a 2013 graduate of Quincy High School, has worked in the public defender's office for two years. At age 27, she has compiled extensive work experience.
She has interned in the state's attorney's office and public defender's office in Quincy. The judges in the Eighth Judicial Circuit hired her as a law clerk — a position generally reserved for law students — before she started law school at the University of Illinois-Springfield. Vanessa also helped start the mock trial team during her undergrad days at UIS.
"She's worked at the courthouse longer than I have," said her father, Christopher Pratt, who also is an attorney in the public defender's office. "People would say to her, 'Oh, you're following in your dad's footsteps.' And she's like, 'No, he followed in my footsteps.'"
"I've always been the sort to hit the ground running," Vanessa said. "I sent Dad my resume to edit for this job, and he says, 'Your resume is way more impressive than mine is.' I like that hands-on experience. I think it's invaluable. That's really helped me get where I am."
Vanessa said she learned to like legal research and writing during her time in Springfield.
"This job (as a public defender) doesn't give me as much opportunity to write," she said. "It's one of the few things I don't like about this job. I do love this job. I'm very sad to leave, but getting more into the legal research and writing and also working at the appellate court level was a huge thing."
Appellate courts review trial court decisions that "someone on one side or the other thinks the judges got wrong," Vanessa said. Attorneys prepare briefs about the law and what they think the judges did wrong, and then the appellate court hears arguments.
"I will be attending the arguments, reading the briefs and working directly with Justice Leonard and the two other law clerks to help come to an agreement on what her decision should be," Vanessa said.
She's leaving the public defender's office but not leaving Quincy.
"Dad's very upset that I'm leaving him," Vanessa said with a laugh. "It was a very hard decision. I really love this job. I love my office. We all work very well together.
"This past two weeks, a lot of my clients have been very sad, which is something I knew, but hearing it directly from them kind of tugged at my heart a little. I feel like I'm doing a good job here, and it makes me happy. It makes me happy that they're sad that I'm leaving."
Christopher knows losing a co-worker will leave the public defender's office short-handed. He also will miss getting to work alongside his daughter.
"It's great to see her, have lunch with her every day and pick her brain and work with her on cases," he said. "From that perspective, it is incredibly aggravating to lose such a talented individual from our office. But you try to temper that with the pride of a father and a mentor. That's what you want for your kids, to have them succeed and surpass you. I didn't necessarily want it to happen quite so quickly.
"There's really no limit to what Vanessa can do. This job gives her lots of opportunities. Being a law clerk is something she could do for the rest of her career if she wants to, but law clerks also are the kind of people who end up on short lists for judges. It puts your name in other circles and gets you on the radar for other things. When Vanessa puts her mind to something, she can do whatever she wants."
Miss Clipping Out Stories to Save for Later?
Click the Purchase Story button below to order a print of this story. We will print it for you on matte photo paper to keep forever.