Quincy man jailed, faces four misdemeanor charges for reckless conduct and disorderly conduct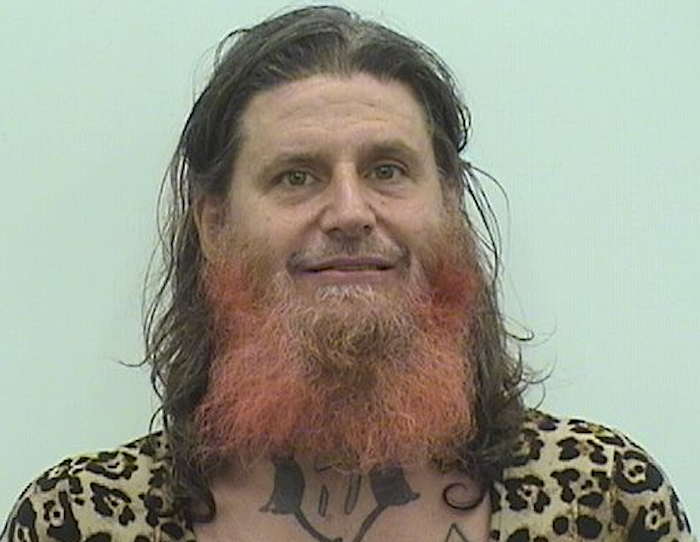 QUINCY — An unusually large gathering of law enforcement officers were in attendance for a Quincy man's first appearance on multiple misdemeanor charges in Adams County Circuit Court on Thursday afternoon.
Quincy Police arrested Jason Priest, 49, on June 1. He appeared before Judge Tad Brenner to learn of the charges against him. Ten bailiffs were in Courtroom 1A, as well as Shannon Pilkington, deputy chief of the Quincy Police Department, and assistant state's attorney Todd Eyler.
He is charged with one count of reckless conduct, a Class A misdemeanor. He is accused of acting recklessly for standing in the 2300 block of State on June 1 and impeding traffic, causing vehicles to swerve to miss hitting him during a busy time of the day for traffic in that area (approximately 5:45 p.m.).
Priest also is charged with two counts of disorderly conduct, a Class C misdemeanor. He is accused of obstructing traffic on June 1 and entering the street while not being in a crosswalk in such an unreasonable manner as to alarm or disturb Margaret Rouse and provoke a breach of the peace. He also is charged with putting his hands down his underwear and manipulating his genitals while standing in the street and along the sidewalk in front of his residence at 2309 State, as passersby could see him.
Priest also faces a charge of disorderly conduct, another Class C misdemeanor. He is accused of standing naked outside on the porch of his residence in such a manner that it alarmed or disturbed Cristine Kerker, as well as yelling at traffic on State Street as it passed by.
The Class A misdemeanor is punishable for up to 364 days in jail and as much as a $2,500 fine. Each Class C misdemeanor charge is punishable for a minimum of two days in jail or 30 hours of public service, and up to 30 days in jail. He could be fined $1,500.
Brenner set Priest's bond at $5,000 on the Class A misdemeanor and $2,000 for the Class C misdemeanors.
Asked if he understood the charges and penally ranges, Priest simply said each time, "Yes, your honor." He did attempt to make a statement, but Brenner squashed it and said, "You have to speak through your attorney if you want to be heard about something."
Brenner also ruled Priest:
Must appear for all court appearances.
Not violate the laws of this state or any jurisdiction or any ordinance.
Must abide by the terms of a previously ordered order of protection.
Must turn over any firearms or dangerous weapons he has to the Adams County Sheriff's Office.
Have no contact and no communication with either Rouse or Harper.
Not possess or consume alcohol or enter any establishment for which the primary purpose is the sale of alcohol.
Not consume or possess illegal drugs or substances.
Submit to random urinalysis every seven days.
Brenner also required Priest undergo a psychological evaluation will be done by Quincy psychologist Frank Froman. However, Brenner later learned Froman was unavailable, and he ordered Priest to contact the probation department daily to find out if another psychologist was available.
Brenner assigned public defender John Citro to Priest's case.
As bailiffs escorted him from the courtroom to the Adams County Jail, Priest said, "I'm being railroaded."
Brenner scheduled Priest's next appearance at 10:30 a.m. Monday.
Three public speakers came before the City Council at its Tuesday, May 31, meeting to talk about what goes on at Priest's house. Two people reportedly have died from overdoses at Priest's home since July 2021. One victim's mother spoke about her son who she claimed died there last year.
A woman who lives next door to Priest described people coming and going at all hours, yelling and screaming, and Priest loudly taking out his trash at 2:30 a.m. She called it "a living nightmare."
Priest has addressed aldermen many times during the last year, usually attired in women's clothing and undergarments. Police frequently remove him from city council meetings after he makes inappropriate statements or using vulgar language.
Miss Clipping Out Stories to Save for Later?
Click the Purchase Story button below to order a print of this story. We will print it for you on matte photo paper to keep forever.