Proceeds from Germanfest help defray costs for QND students to travel to Quincy's sister city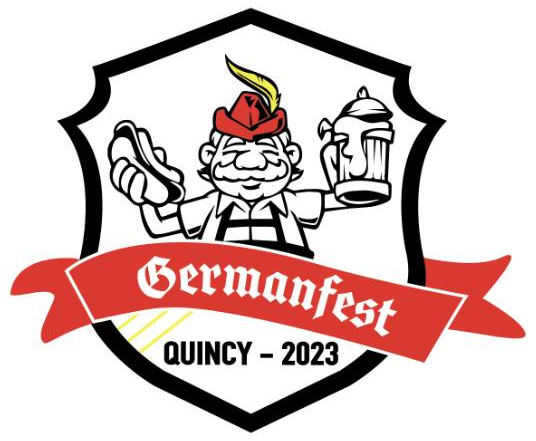 QUINCY — The aroma of grilled sausage will be wafting over the southwest portion of Quincy in less than a month when Germanfest hits South Park.
Quincy celebrates its German heritage annually, one bratwurst at a time. This year's event will be from 5 to 10:30 p.m. June 2 and 3 to 10:30 p.m. on June 3. With every dollar spent the weekend of June 2, a high school student will be one step closer to spending time at a school near Quincy's sister city of Herford, Germany.
The student exchange program had been dormant since 2019 when the pandemic ravaged the country. However, it began anew this April when students arrived from Anger, Germany, a city of 5,000 on the outskirts of Herford.
Spending 10 days in Quincy, the 11 students and two teachers attended classes at Quincy Notre Dame and enjoyed touring the historic cities of Hannibal, Springfield and St. Louis.
Six students and two teachers from QND will travel to Herford in June.
Some of the costs, such as playing host for the students and travel, are covered by funds generated from Germanfest.
Mark McDowell, principal at Quincy Notre Dame, also is a member of the Sister City Commission.
"It (Germanfest) offsets some of the expenses. (Germanfest) helped (German travelers) with accommodations in Chicago, because they do fly in and fly out of there," McDowell says. "It also provides money for us when we travel. The bulk of the responsibility remains on students and families in terms of the transportation costs, but they really make the trip much more manageable and cost effective because of the things that they're supporting behind the scenes."
McDowell noticed during the recent visit in April that kids are still kids, despite living thousands of miles apart.
"They have an awful lot in common," he said. "That really stuck out."
When the German students arrived, they weren't strangers.
"Social media, and media in general, has made it easier for them to communicate with one another and stay in touch," McDowell said. "Social media allows them to really start fostering that relationship before they're actually physically in the presence of one another."
The German students had little trouble adjusting to spending time in the QND classrooms. English is a required course for all German students at a very young age. McDowell did point out that Europeans live a slower lifestyle.
"Our students tend to have busier schedules," McDowell pointed out. "The sports piece for Germany, by comparison. is very different. Athletics in Germany are very much at a community and club level, different than here in the United States. We have the school structure, of course, but we also are surrounded by acres and acres of athletic spaces. That's not what you see when you visit Germany."
Coming from a secular atmosphere, the German students noticed something else.
"They found us to be more reflective and certainly more willing to talk about faith," McDowell said. "They genuinely felt it was not only different but very much appreciated. That, by comparison, is not a part of their daily journey, at least within a school setting."
When you buy those beer tickets in June, you're helping kids enjoy a unique experience.
"It's a great opportunity on both sides of the ocean for the schools to truly be immersed in something that they're teaching in their schools," McDowell said. "It's truly remarkable and something very special, sspecially for a school and a community of our size. In a word, I would describe it as authentic."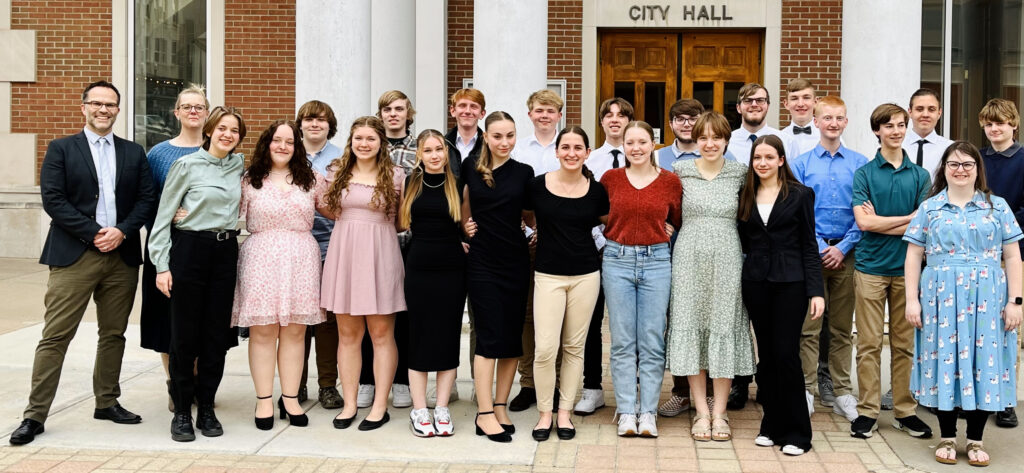 Miss Clipping Out Stories to Save for Later?
Click the Purchase Story button below to order a print of this story. We will print it for you on matte photo paper to keep forever.