Property owners thank aldermen for city's downtown rental rehabilitation program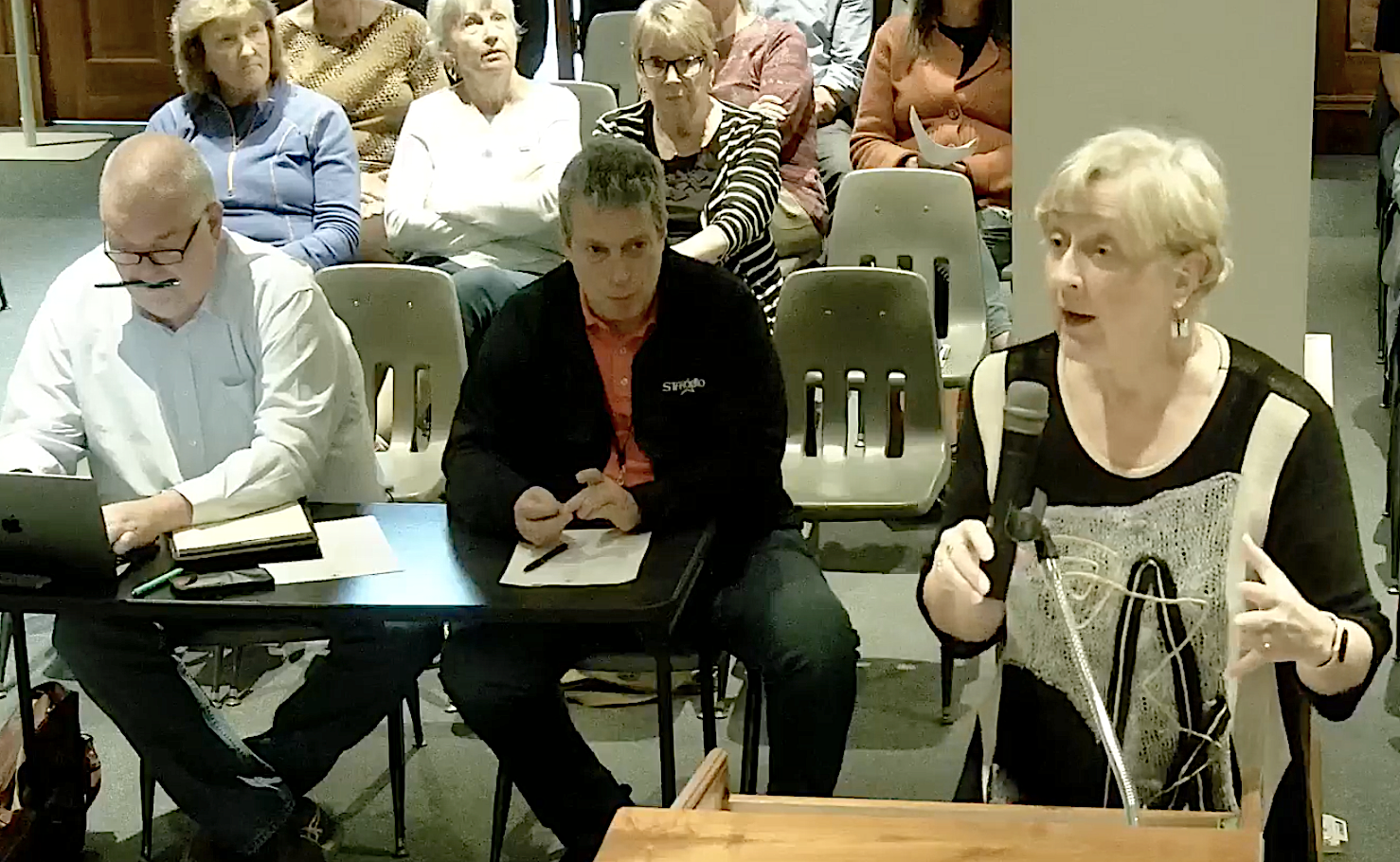 QUINCY — Five people who have participated in the city's downtown rental rehabilitation program thanked aldermen during Monday night's Quincy City Council meeting.
Funds from the city's Tax Increment Finance program are set aside as a financial incentive to the owner(s) of existing buildings in the downtown TIF Districts for the renovation of market-rate residential rental housing. The goal is to encourage private investment in renovating vacant upper-floor residential properties.
Stimulating downtown residential development improves deteriorated buildings and usually increase property values, enhancing future tax revenues.
Colin Ash said he bought a building at 114 N. Sixth in 2015. His office was on one floor, and he rehabilitated the upstairs and eventually lived there for a few years.
"Friends and family thought I was crazy because of the condition of the building itself," he said. "Unfortunately, the rehab program was not in existence at the time, but I definitely would have taken advantage of that. Other business owners are talking about taking advantage of the program itself. More than anything, I just want to say thank you so much. I've seen it improve not only Sixth Street but the entire downtown."
Jarid Jones, who owns businesses at 621 Maine and 627 Maine, said the rental rehab program has helped his neighbors and added value to the community.
"It's essential that as investors, we keep programs available for when we are ready to invest further in the development of the upstairs portion of our building," he said. "It hasn't had a whole lot of love, but we've certainly tried to give it as much love as possible. We're grateful and excited to have the opportunity to continue developing our building further while also continuing to improve and promote private and public partnerships."
Local attorney Vicki Dempsey said she and her husband, Terrell Dempsey, bought a three-story brick building at the corner of Sixth and Vermont 23 years ago. They also bought the adjacent building at 232 N. Sixth 10 years ago.
"When I heard about the TIF program, we thought it was a great way to continue to preserve these historic buildings," Vicki Dempsey said. "We were happy to get a $25,000 TIF grant for one apartment on the two-story building, and it has been fully occupied for 4½ years.
"This year, we were pleased to be awarded another TIF grant for four market rate apartments on the second floor of the three-story building. … Your 100,000 TIF grant was essential. We wouldn't have done it, we couldn't have done it, without that grant."
Bret Austin told aldermen he recently researched all property sales from Jan. 1, 2020 to Dec. 31, 2022. He said the equalized assessed value of the properties bought and sold inside the district rose eight percent in 2020 and nine percent in 2021.
"That is more than double the average of the rest of the city of Quincy and Adams County in general," he said. "The amount of reinvestment from this public investment that you've made has resulted in a 16-to-1 ratio of return on those dollars."
Quincy Mayor Mike Troup said he believes the speakers addressed aldermen to make sure they're going to continue the rental rehab program.
"There's been some talk about if we do more with TIF (money)," Troup said. "A lot of those same people have seen a lot of negative public speaking. They just wanted to say, 'Hey, look, council, you're doing something we appreciate. This is a good positive step."
In other action, aldermen:
Granted permission for fireworks displays on June 2, June 15, June 30 and July 3 at QU Stadium, 1800 Sycamore.
Granted permission for a fireworks display by Fireworks Authority Inc. on July 3 at Quincy Country Club, 2410 State.
Granted permission for Fishing for Freedom Quincy to hold its annual fishing tournament June 2-4 in Quincy's riverfront parks.
Granted permission to the Sister City Committee to hold Germanfest from 5 to 10:30 p.m. June 2 and 3 to 10:30 p.m. Saturday, June 3.
Granted permission to Quincy Elks Lodge 100 to conduct a raffle from now until Aug. 15.
Approved installation of a streetlight on the first power pole east of South Eighth Street on the north side of Van Buren.
Heard Troup proclaim May 19 as St. Mary Hospital Day and the week of May 14-20 as National Police Week.
Approved renewal of service maintenance agreement with Route Match for $23,017.20.
Approved an ordinance amending the city's municipal code that says any Quincy police officer who separates from the department and desires to be re-employed will be subject to the same hiring requirements applicable to a lateral transfer police officer.
Approved an ordinance allowing a portion of 1537 N. 24th, formerly 2304 Locust, to be rezoned from R1C (single family residential) to C2 (general commercial).
Recognized Joe Hagstrom, who is retiring after 27 years with the city's water treatment plant.
Approved closing the alley between Monroe and Adams, from Seventh to Eighth, during the 2023-24 school year for students at Blessed Sacrament School.
Miss Clipping Out Stories to Save for Later?
Click the Purchase Story button below to order a print of this story. We will print it for you on matte photo paper to keep forever.