Proposal to provide TIF, ARPA funds for $7.5 million townhomes project at Eighth, Jersey to go before City Council tonight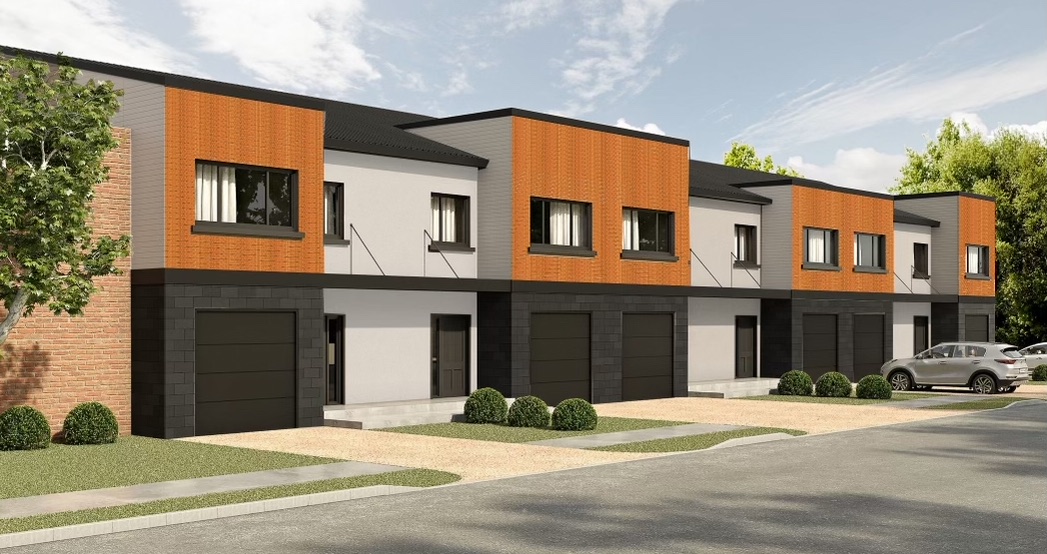 QUINCY — The Quincy City Council will vote Monday night on a petition to divide two lots into 35 lots on property at 203 S. Eighth and 218-224 S. Ninth, then it will vote on two resolutions to provide funding as part of a $7.5 million proposal to construct 34 two-story residential townhomes and a community building.
HW Ventures, LLC, a corporation owned by Quincyans Justin Wollbrink and Jerry Holtschlag, is asking for financial incentives from the city for this new residential development. Wollbrink, Jerry Holtschlag and Jack Holtschlag, a Democratic alderman in Quincy's 7th Ward, own the two properties as part of another corporation, Jersey Street Development, LLC. Jack Holtschlag said he is not a partner in HW Ventures.
The project is inside the TIF East District, so requested TIF improvements will pay for new sidewalks, streetlights and street trees surrounding the development. The City Council's finance committee, in its March 6 meeting, approved sending the expenditure of $320,000 of TIF money for the project to the full council.
The committee also approved spending $606,850 of American Rescue Plan Act reimbursement funds to help with the new construction to the full council. The City Council approved in June 2022 a resolution that authorizes the use of ARPA money to reimburse the utilities department for the extension of water and sewer lines for new residential construction projects west of 12th Street between Harrison and Locust.
The city would pay $175,000 for water lines ($5,000 apiece for 35 lots) and $350,000 for sewer lines ($10,000 apiece for 35 lots). The waivers also would cover the cost of the installment of fire sprinkler systems.
The existing water and sewer lines on the property are more than 100 years old, according to Chuck Bevelheimer, director of planning and development.
Building permit fees, water connection fees and sewer connection fees totaling $81,850 also would be waived.
Max Dancer and Heidi Holzgrafe with Happel Realtors have been hired by HW Ventures to assist with the public relations, marketing and pre-sales for the project. Asked when work on the project would begin once it receives City Council approval, Dancer said developers are expecting to lease some of the townhouses in the fourth quarter of 2023, and the project is expected to be complete by the second quarter of 2024.
"It's going to happen pretty darn quick," he said. "We haven't had development of this magnitude in a long time."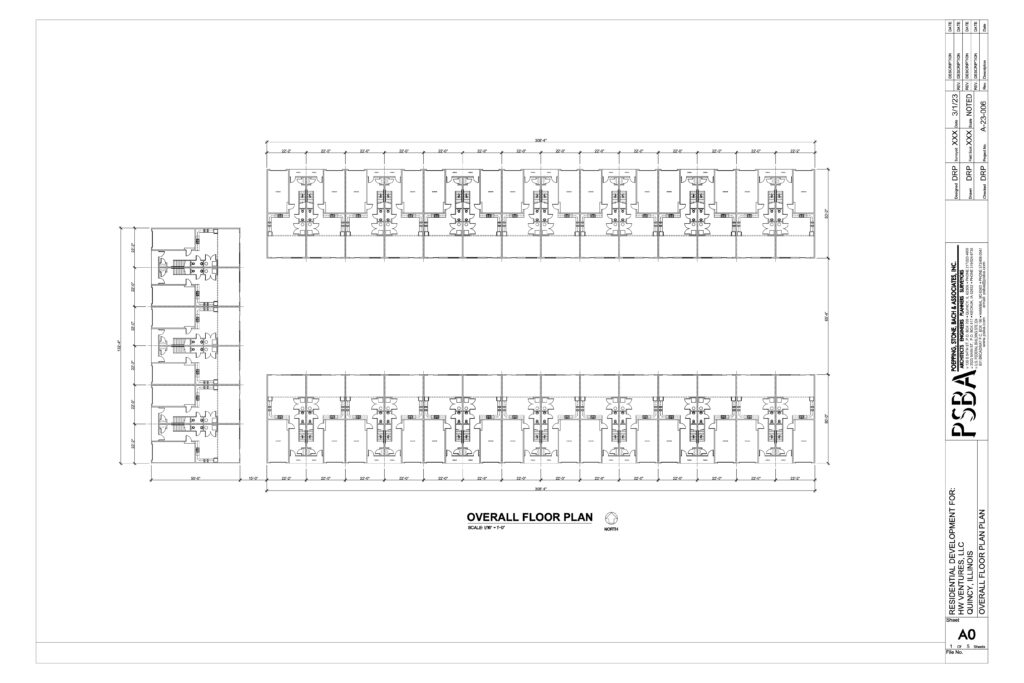 Dancer said the townhouses would have a kitchen, living space, dining room area, and a half-bathroom on the first floor, then two bedrooms, two baths, and a small office in the middle of the second floor. The townhouses, which also would have single-car garages, are expected to be in the range of 1,800 to 2,000 square feet. He said the estimated prices for the townhouses have not yet been determined.
Dancer said what made the property ideal for the project was its availability and accessibility.
"Two of our largest employers are Blessing Health and Quincy Medical Group and the healthcare system in general, and we have a lot of traveling nurses coming to town," Dancer said, "We have a lot of travelers in general.
"The other problem that we have on the housing side is the inventory issue that we've been seeing for the last couple of years. It's really cool to sell your house at a really good price, but It's another thing to find another house at a really good price. That transition period can be awkward for some or a very long-winded process that doesn't really need to be. These apartments can be easy transition."
Bevelheimer is estimating $100,000 per year in additional property tax revenues from the townhouses — "and that's a pretty conservative estimate," he said at the finance committee meetng. Bevelheimer said the city received $2,754 in property tax from the vacant lot last year.
During his State of the City speech given Friday to the Quincy Exchange Club, Quincy Mayor Mike Troup said the number of housing units typically available for sale has dropped from an average of 160 houses monthly before the pandemic to a current average of approximately 40 houses monthly.
Troup said during the finance committee meeting that the project would help "fill the housing need."
Alderman Mike Farha (R-4), chair of the finance committee, said, "This isn't affordable housing. Let's not lie to ourselves."
"But doctors come in, and the nurse practitioners come to the hospital, and they don't want affordable housing," Troup replied.
"Sure, they don't, but I'm sure they don't want to be down there in the ghetto, either," Farha said.
The property was home to Quincy Gaslight and Coke Co., a former gas manufacturing plant, from 1854 to 1943. The Central Illinois Public Service Co., a predecessor to Ameren, sold the property in 1949. Ameren Illinois Utilities bought the property to proceed with a voluntary environmental remediation project under the supervision of the Illinois Environmental Protection Agency. The $30 million cleanup project started in 2010 and lasted two years.
Miss Clipping Out Stories to Save for Later?
Click the Purchase Story button below to order a print of this story. We will print it for you on matte photo paper to keep forever.