QCT artistic director says shows focusing on community were selected for 100th anniversary season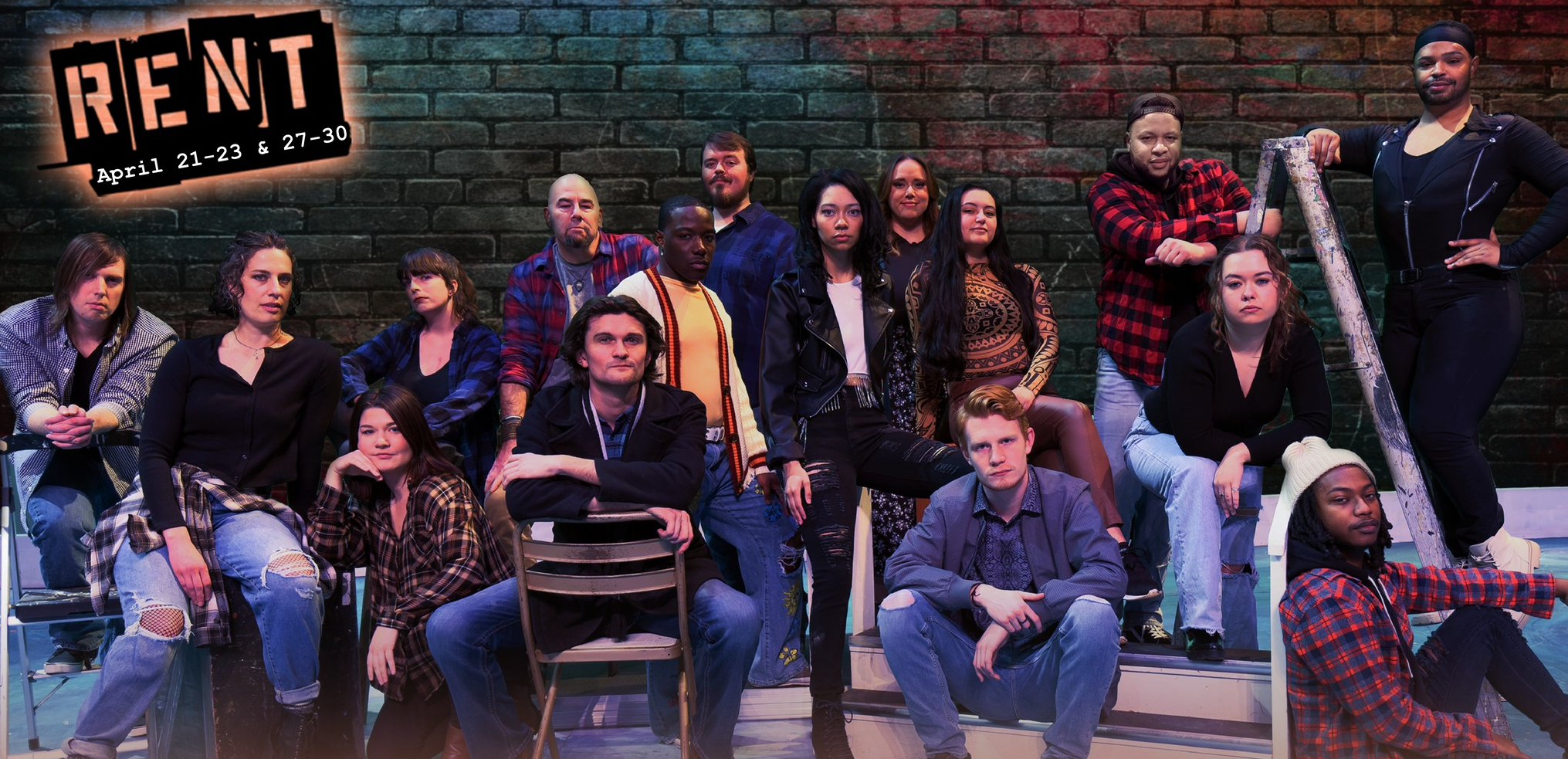 QUINCY — As part of its 100th anniversary season, the Quincy Community Theatre is offering a production of "Rent," a rock opera about struggling young artists living in New York at the height of the HIV/AIDS epidemic in the 1980s.
Brandon Thomsen is the artistic director at the Quincy Community Theatre and the director for "Rent." He is tasked with selecting which shows will be featured each season.
"I try to pick (shows) that seem to have a reason for being done now," Thomsen said. "'Rent' is a show that will allow for great conversation."
"Rent" is set in New York, so the director and set designer for the show discussed how they could make sure the show resonated with Quincy. Many Quincy residents haven't been to New York.
Natalie Mabry is the set designer for "Rent." She has been doing freelance work around the country since graduating from Southern Methodist University last year with a degree in fine arts and stage design. Mabry usually works remotely from her home in Dallas. She has designed sets for shows in both Florida and Oregon, as well as the set for "Rent" in Quincy.
Working remotely designing sets that she doesn't actually view being built was difficult for Mabry at first.
"It used to be (stressful), but I've grown so much in knowing how to communicate with … those I'm working with," she said. "It's less of a fear and more of a gratitude to the fact that they make this drawing, this piece of art that I've made, come to life for actual people to stand on and dance and sing."
This sense of trust and camaraderie is one of the key themes of "Rent," according to some of the cast.
Mekia Gay, a 25-year-old pastry chef, has been doing theatre since she was in high school. She is playing the part of Mimi Marquez in "Rent." She talked about how rehearsals are a nice break from the rest of her life.
"I can go in and forget about all of the troubles I had and be surrounded by like-minded people who genuinely care for each other," Gay said.
That is the message of "Rent," Gay said. People should be loving and supportive towards the people in their communities, like how the cast of the show can support each other during rehearsals.
Gay has a special connection to "Rent."
"It was the thing that got me into musicals," Gay said. "Because it was more real than anything I had seen before."
Gay memorized the entire script for her character before auditions were even held. She was determined to get the role of her dreams. Growing up with her sister, Gay always dreamed she would get to play Mimi on stage so her sister could watch.
Gay isn't the only cast member to find special meaning in "Rent."
Lance Frederick, a freshman at Quincy University, is the youngest cast member. This is his first time performing on the Quincy Community Theatre stage. He said the cast spent a couple days breaking down the script.
"'Rent' is so amazingly prevalent in today's society, maybe even more accurate than when it was made," Frederick said. "The final word of the musical is 'love.' I think that was intentional. It's telling us to love one another."
This theme of loving and caring for one another is what Thomsen had in mind when selecting "Rent" as part of the Quincy Community Theatre's 100th anniversary season.
"I wanted to do shows that really focused on community," Thomsen said.
Tickets are available through the Quincy Community Theatre website. Performances start April 21 and run through April 30.
Noah Klauser is a Quincy native and a Culver-Stockton College student serving as an intern for Muddy River News during the spring semester.
EDITOR'S NOTE: The first night of performances for "Rent" was incorrect in a previous version of this story.
Miss Clipping Out Stories to Save for Later?
Click the Purchase Story button below to order a print of this story. We will print it for you on matte photo paper to keep forever.