QPD annual report shows 22 percent decline in calls for service, 12 percent decline in index crimes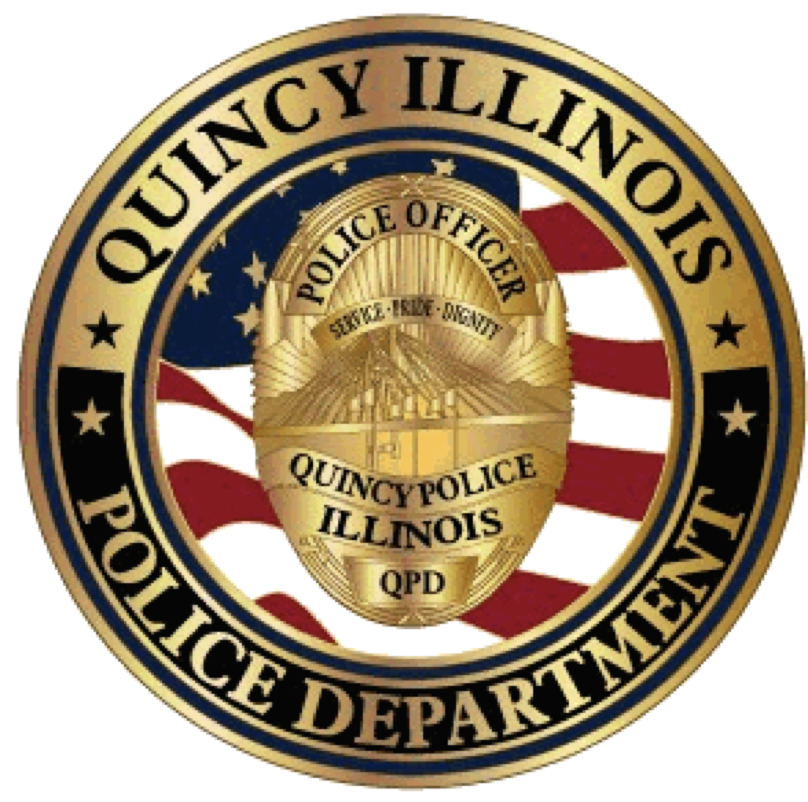 QUINCY — The annual report of the Quincy Police Department shows declines in several categories from 2021 to 2022.
Calls for service decreased 22 percent from 35,879 in 2021 to 27,847 in 2022, and index crimes decreased 12.7 percent from 588 in 2021 to 513 in 2022. The Federal Bureau of Investigations breaks down index crimes into violent crimes (homicide, sexual assault, robbery and aggravated assault) and property crimes (burglary, theft, motor vehicle theft and arson).
"You always have to be very careful with crime statistics, because they don't always reflect exactly what's going on in society," Police Chief Adam Yates said after Monday's Quincy City Council meeting. "We just keep going out and doing the work that needs to be done."
Yates, who was sworn in as the 33rd chief of police on June 20, 2022, thought the reduction in calls for service was significant, with a drop of more than 8,000 calls.
Yates wrote in his report that police operations "and society in general" are back to pre-COVID status. He said retail outlets, service industries — including bars and restaurants — and various entertainment venues are back to full capacity.
"You would think that with COVID being over that 2022 would have been a busier year, but it was actually a less busy year," he said. "That was surprising."
Property crimes increased 35 percent (from 91 to 124) from 2021 to 2022, and thefts increased 12.8 percent (from 102 to 115). However, every other index crime dropped in Quincy last year.
The number of non-index crimes — anything other than the eight crimes the FBI combines to produce its annual crime index — declined 11.8 percent (from 1,033 in 2021 to 911 in 2022). Big decreases were seen in motor vehicle offenses (down 9.1 percent from 398 to 362), methamphetamine (down 27.9 percent from 147 to 106) and violations of orders of protection (down 24.1 percent from 133 to 101).
The number of traffic crashes also took a dip, declining 10.8 percent (from 1093 in 2021 to 975 in 2022). Last year was only the second time since 2015 when the city had fewer than 1,000 traffic accidents.
The most dangerous intersection in Quincy for traffic accidents in 2022 was Fifth and Broadway, which had eight. Next on the list were:
12th and Broadway, 7
Eighth and Washington, 5
24th and Broadway, 5
24th and High Street, 4
Seventh and Broadway, 3
Third and Broadway, 3
52nd and Broadway, 3
Eighth and Broadway, 3
The Quincy Police Department collected $402,741.96 in fees and fines in 2022 — a 14.2 percent increase from 2021 ($351,519.51 collected). Money collected was for:
DUI reimbursement — $20,852.50
Notice of violation tickets — $6,400
Ordinance violations — $362,852.93
Drug fines — $2,511.67
Crime lab fees — $10,124.86
Of the 112,027 recordings created during service in 2022, 69,091 were body-worn camera videos — with 601 videos leading to arrests, and 442 of those videos were taken by body-worn camera arrests.
Traffic stop statistics showed 85 percent (1,899 out of 2,240) were stops of white people, with 12 percent (274) were stops of Black people.
Yates' report compared Quincy to five other similarly sized cities in Illinois — DeKalb, Belleville, Pekin, Urbana and Danville. Of the eight index crimes, Quincy ranked last in criminal homicide, aggravated assault and theft, and it ranked next-to-last in robbery, burglary, arson and motor vehicle theft.
"You look at the comparative cities our size, and I think you get a pretty good indication that Quincy is a relatively safe city to live in," Yates said. "Look at Danville (which had 1,150 thefts compared to 180 with Quincy). Look at DeKalb (which had 174 aggravated assaults compared to Quincy's 63). The violence that those cities dealt with in 2022, compared to what we dealt with, you can see a stark contrast there. I think that says a lot for the city itself, the citizens and the hard work that the officers do.
"When you compare similarly sized cities, you get a good indication that Quincy is at a good place."
Miss Clipping Out Stories to Save for Later?
Click the Purchase Story button below to order a print of this story. We will print it for you on matte photo paper to keep forever.