QU puts together plan for non-vaccinated students and staff; other schools call timeframe for implementation 'daunting'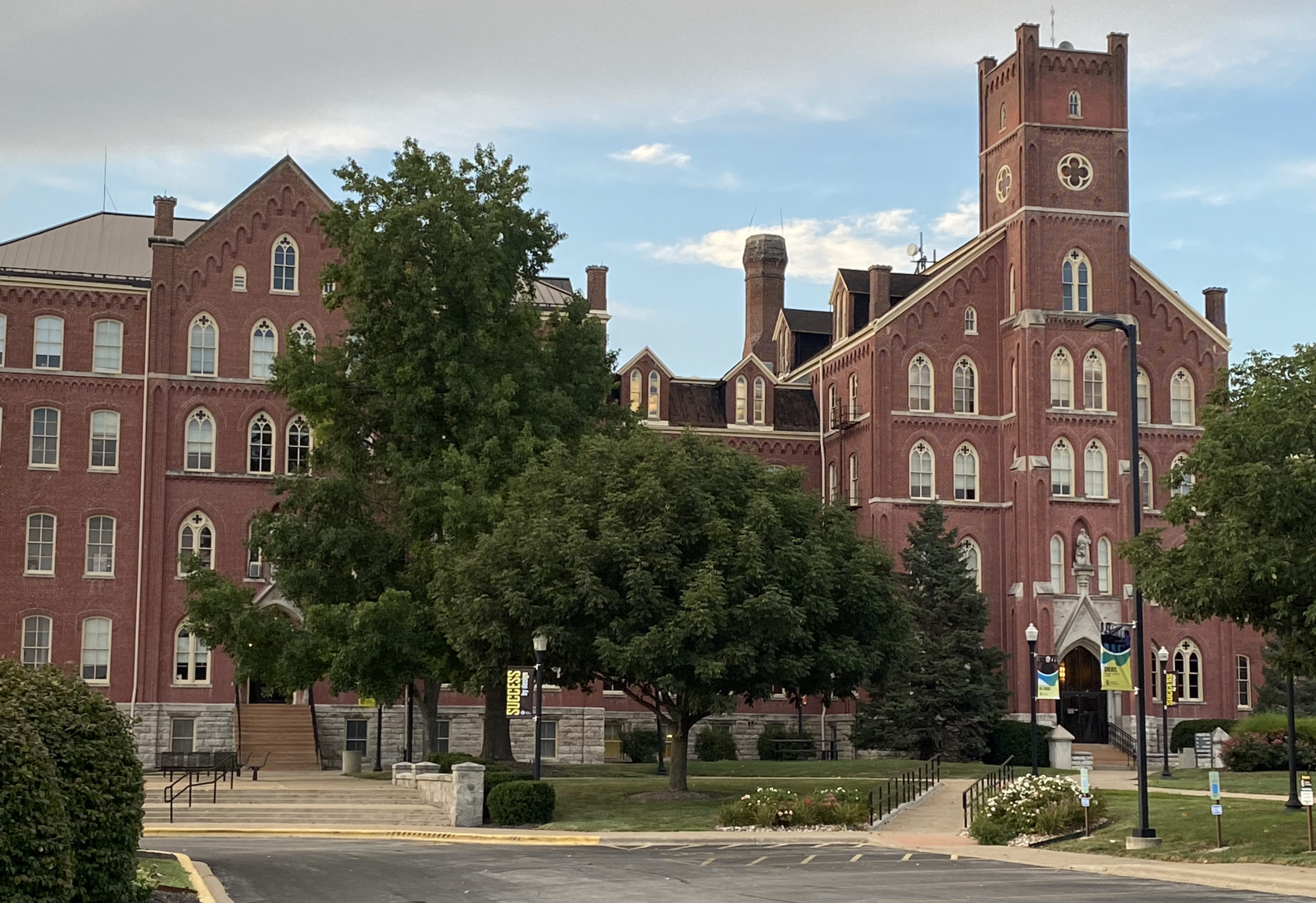 QUINCY — Educators throughout Quincy are scrambling to put together plans to implement a vaccine mandate issued Thursday by Gov. JB Pritzker that must be in place by Sept. 5.
All P-12 teachers and staff, all higher education personnel and all higher education students must be vaccinated. People who can't or won't receive the vaccine must be tested for COVID-19 at least once a week. Masks also must be worn indoors in all public indoor spaces in Illinois.
Quincy University informed staff and students on Saturday its plan for testing non-vaccinated students and staff.
"Members of the Quincy University community should wear masks except when eating or drinking, when alone or with roommates in residence halls, or when completing personal grooming in the residence halls," the plan reads.
The plan also noted students and employees will get time to decide to request medical or religious exemptions from the mandate. President Brian McGee said 68 percent of QU's students are vaccinated. Enrollment is between 800 and 900 students. The number of people on campus swells to about 1,300 people when faculty and staff are added.
"We have spent a whole lot of time on this issue since the governor's executive order was released," McGee said. "This is straightforward enough for us. For most of the members of our community, it's throw on a mask, make sure you have your vaccine documentation and go on with your lives.
"The rest of the members of our community, they have a choice to make between now and Sept. 7 (the first day QU is in class after Labor Day Weekend). It's not the easiest thing to get an appointment with a healthcare provider on short notice."
McDowell: 'This has caught all of us a bit by surprise'
Short notice of Pritzker's mandate has prevented other educational institutions from putting a plan in place.
Mike Elbe, president of John Wood Community College, said the "bones" of the college's plan are in place.
"Now we're trying to put the meat on the bones," he said. "The detail of how we go about what we do, trying to be in compliance, is going to be a process. It's not going to be done by Monday, the fifth of September."
Elbe said he participated in a statewide meeting Friday with the Illinois Community College Board. Another meeting is scheduled for Monday morning.
"I don't like this any more than anyone else," he said. "I don't want to go backwards, and I do want to maintain a safe environment for our students, our employees, our visitors. We're so polarized on mask wearing and vaccinations. I'm really, truly trying to make decisions that are in the greatest good of our college."
Mark McDowell, principal of Quincy Notre Dame High School, said he is waiting on "additional guidance and direction" from the state and the diocese in Springfield.
"This has caught all of us a bit by surprise, especially the speed and the need for implementation," he said. "We are scrambling, and we are working on plans, implemented with fidelity. We are in a planning mode, but we have logistics to work out like most of the other area schools. The timeframe established and put forward is nothing less than daunting."
Quincy schools have 96 active positive cases
Quincy Superintendent Roy Webb said Thursday he was working on a plan for the district's nine school buildings.
"It's very simple to say, 'We're going to do this and this,'" Webb said. "The logistics of this are a little more cumbersome."
He wrote Friday on his Facebook page that the district had 96 active positive cases of COVID. The most are at Quincy High School (26), Quincy Junior High School (18) and Baldwin Elementary School (22).
Brandi Many, the teacher subgroup president of the Quincy Federation of Teachers and Educational Support Personnel, said the union has not had enough time to gather the thoughts of the district's teachers.
"We're going to work on that this weekend," Many said on Saturday. "Then we're going to meet with some building reps next week to gather even more information. Cory Loos (union vice president) and I met with the district once and went over a draft of the plan. That plan isn't finalized. We're still in an information gathering stage.
"We've been very fortunate to work with the district in the past and be able to come to medium ground. We will be doing that again."
Schools will need help finding people to administer tests
McGee said Quincy University will test non-vaccinated teachers and students on site. The school will absorb that cost for now. Students were informed they may be charged $25 per test starting in November.
"We are always going to cover the testing costs for vaccinated students," McGee said. "We've also said if we reach a point where the cost structure becomes burdensome for the university, there's only so much that we're willing to pass on to vaccinated students. If we're spending all of our testing resources on unvaccinated students, that is fundamentally unfair.
"Looking long term at this executive order, and who knows how long it will stay in effect, we have to think about how much it's going to cost."
McGee said he will find the people to conduct the tests.
"This is a heavy lift. There is no organization in town with this new mandate that is not going to be challenged to add testing capacity," he said. "The legitimate concern that other CEOs and presidents and superintendents have raised is this mandate is not attached to any new resources."
Elbe said JWCC will offer SHIELD Illinois saliva tests at its five campuses in west-central Illinois. The tests cost between $20 and $30, and Elbe said the college will pick up that cost.
He said tracking the vaccination and testing status of 1,900 students in five locations, along with nearly 450 part-time and full-time faculty, will be a "tracking and scheduling nightmare."
"We're going to have to add people to our organization to be able to do it. There's no question about that," Elbe said. "People are being challenged in the current roles they have. We reduced staff and reduced close to a million dollars of expense during the past two budget impasse years. To think we're going to pull people off their current roles and implement this big tracking program is not realistic. We're going to need next week to put the details into our plan. We're going to have to tweak it over time."
Webb said last week he doesn't want to add the duty of COVID testing to nurses in Quincy School District buildings. McDowell said that isn't an option at QND, which doesn't have a school nurse. He also doesn't know how the tests will be paid for.
"We do not have staff identified at this point as to who could or would be responsible for testing," he said. "We will likely be leaning on our public health counterparts at the Adams County Health Department to provide assistance.
"We're going to do what we can do and need to do to, but we don't know exactly who's going to bear that cost."
Elbe: 'I don't think education is being picked on'
Pritzker's announcement on Thursday has led some people to believe he is "picking on" education.
"To make decisions like this, you need to ensure great collaboration with other legislators, get feedback and input and not make decisions in silos that affect the entire state," Elbe said. "I did not see this coming this soon. It is a bit of a surprise. The governor already has showed that if schools don't comply, your recognition will be in question or revoked, and funding and potential funding sources may be reduced or eliminated.
"But I don't think education is being picked on. We are an organization under the governance of the state, and his authority is that he does have control over state organizations. John Wood Community College is 10 percent state funded. The recognition piece of our degrees to go to four-year colleges and our certificates to go to workforce-ready programs, the integrity of the recognition of those programs is vital to the life of our college."
McGee said he didn't know what kind of advice Pritzker is receiving from public health professionals or from medical professionals.
"It may well be for the vaccination eligible who the governor is hoping to encourage more vaccination," he said. "It may be that the governor heard stories about super spreader events on college campuses. Maybe he is thinking about residence halls with higher densities in them because he thinks there might be more risk of outbreaks there.
"We understand the governor has this authority. We certainly respect that."
Many says the urgency of creating a plan can be overwhelming.
"But we will rally, and we will get it done," she said. "Because we always do."
Miss Clipping Out Stories to Save for Later?
Click the Purchase Story button below to order a print of this story. We will print it for you on matte photo paper to keep forever.