Quincy Catholic Schools looking for chief administrative officer to be 'visionary leader'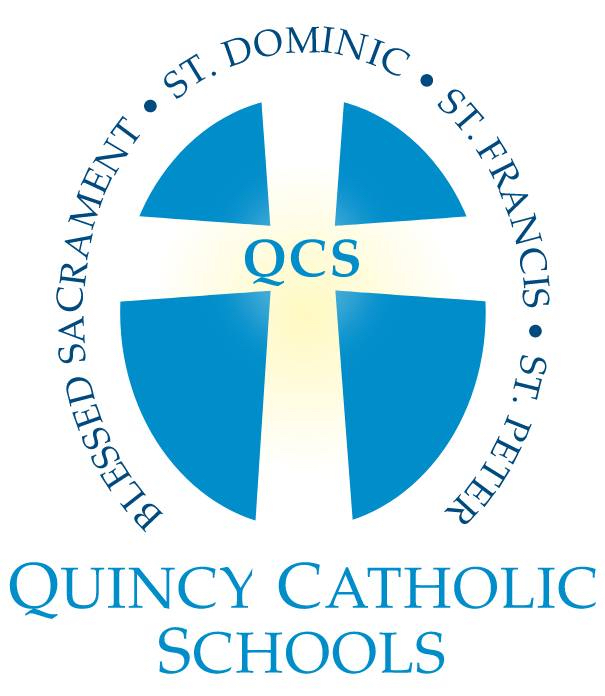 QUINCY — Andrew Mays says Quincy Catholic Schools is looking for a strategic thinker who can guide the newly created organization of parochial schools.
"Schools have done their thing, the way that they've done it in the parochial model, for the last whatever years," he said. "That has some struggles in today's world. We're trying to be proactive and adapt in a non-emergency, non-crisis mode way. We need somebody who can think outside the box and guide us through that process, whatever that looks like."
Quincy's four Catholic elementary schools — St. Peter, St. Francis, St. Anthony and Blessed Sacrament — recently joined to form a unified school system. A shared governance structure was created with a corporate board of the pastors of each parish — Father Steven Arisman at St. Francis, Father Tom Donovan at St. Anthony/St. Dominic, Father Leo Enlow at St. Peter and Father Tom Meyer at Blessed Sacrament — and Brandi Borries, superintendent of schools for the Diocese of Springfield.
Mays is the chair of the 10-member Board of Specified Jurisdiction, appointed by the corporate board. Each board was created in February.
Now Quincy Catholic Schools is looking to hire a chief administrative officer to unite Quincy's four parochial elementary schools into a unified school system in collaboration with the Diocese of Springfield. A job description posted last week says the CAO will oversee leadership members at each campus.
"The CAO is the visionary leader who ensures excellence of operation and stewards future growth," the job description reads. "(This person) is ultimately responsible for the religious, educational, financial and enrollment strength of the school."
Applications are being accepted through June 5. Candidates can find more information on the role and how to apply at https://bit.ly/QCSChiefAdmin.
Asked if the position of chief administrative officer would be like the position of superintendent in the Quincy Public Schools, Mays said, "It's not quite apples to apples. The short, easy answer is yes.
"The place where it gets a little bit different is that it's a little bit of a startup mentality. You've got to be nimble. You've got to adapt to both what your constituents are telling you, and what we need to do, to make sure that we've got the best group of schools that we can. We need a strategic thinking leader with good communication skills and can think outside the box and has at least familiarity with an education system. This person needs to be a mission-driven leader who has executive experience and can communicate all that."
Mays says Canon law in the Catholic church requires parishes to produce a school equal to other surrounding schools.
"If you can't do it as well or better, it's not worth it," he said. "We need to make sure the schools we have and the educational product we're providing to our kids — whether that's academics, extracurriculars, social, emotional wellness, all those things — need to be on par. And frankly, I think they should be significantly better.
"(The CAO) needs to identify what growth areas we can have, what opportunities there are in town, and frankly, how to attract more butts in the seats. If we're going to have special ed services, if we're going to have gifted and talented classes, if we're going to do more extracurriculars or have a larger offering of music, you need a certain number of kids so you're not paying one-to-one staff. We need to make sure we can attract as many families as we can."
Mays says he believes the CAO needs to be more of a CEO during the first few years.
"Somebody with the right mindset with the CEO skills fills that position better than the opposite," he said. "The CEO skills will be a little harder to learn on the job than digesting what the principals are telling you."
The CAO, Mays said, also will be the person spearheading future reorganization — if needed — of the four schools.
"We did the listening sessions (last year), then we formed an entity so that we're all actually working together with an administration that's not just for one building," he said. "Then the proposal was to reconfigure the schools to two grade schools, one middle school and an early childhood center. We were still using all the campuses, and we were still using all the staff. We were going to shuffle some things, but we weren't getting rid of anything.
"But we hit a roadblock because we didn't have the right data. The hire (of the CAO) is the next step. The step after that is to get the data (for possible reorganization) and then talk about what makes the most sense (for the system as a whole moving forward)."
Joining Mays on the Board of Specified Jurisdiction are:
Erin Frazier with the Quincy Catholic Educational Schools Foundation and vice chair of the board;
Brian Dreier, St. Francis
Deacon Terry Ellerman, Quincy Notre Dame
Dan Reichert, St. Anthony
Donna Richmiller, St. Anthony
Amy Siebers, St. Peter
Jacob Tadeo, Blessed Sacrament
Aaron Weiman, St. Francis
Chris Wiemelt, Blessed Sacrament
Miss Clipping Out Stories to Save for Later?
Click the Purchase Story button below to order a print of this story. We will print it for you on matte photo paper to keep forever.