Quincy City Council votes not to pay its share of hotel market study presented in February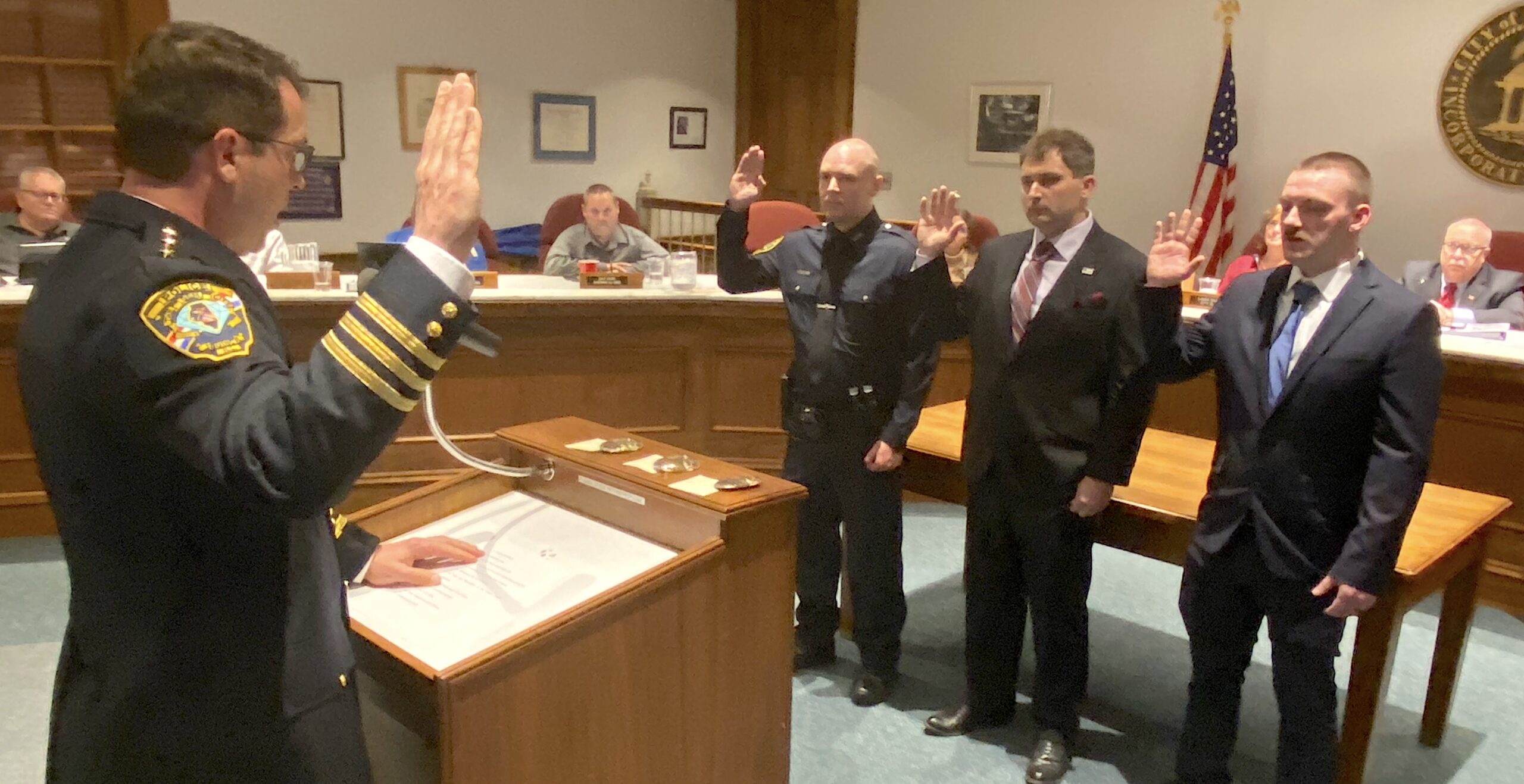 QUINCY — The Quincy City Council voted Monday night not to pay $4,000 to the Quincy Area Convention and Visitors Bureau for a hotel market study that was presented in February.
The City of Quincy, the Oakley-Lindsay Center and the Quincy Area Convention and Visitors Bureau commissioned Core Distinction Group, a Wisconsin hospitality consulting firm, in October. Jessica Junker, a representative of Core, made the presentation at the Feb. 21 meeting of Quincy City Council.
The study showed the need for 80-90 mid-to-upper-scale hotel rooms in Quincy. Junker said the cost of the hotel needed for the market was about $12.5 million.
Near the conclusion of Monday's meeting, City Clerk Laura Oakman read the finance report, and Alderman Mike Farha (R-4) made a motion to pay the vouchers. However, Jeff Bergman (R-2) asked for aldermen to vote separately on the bill for the hotel market study.
Quincy Mayor Mike Troup told aldermen the study was "properly engaged."
"We've completed the study, we received it, and we shared it with the council," he said. "We have shared it with more than 13 hotel developers, with some five to six showing significant interest in getting one of their hotels in Quincy. You may not like the process, but administration did not do anything incorrectly, based on the authority that we have to move those kinds of projects forward."
Patty Maples (D-6) said the women who gave the presentation "weren't very professional." Farha called the presentation "sophomoric" and said some answers presenters gave that evening were incorrect.
Bergman said at the Oct. 24 meeting he learned the hotel market feasibility study was to be paid for by the city, the Quincy Area Convention and Visitors Bureau and the Oakley-Lindsay Center, with each chipping in $4,000. The City Council does not vote on expenditures less than $7,500. 
At the time, Bergman said determining the payment was done properly, but "it leaves a bad taste in my mouth." Bergman and Farha both said they thought the Great River Economic Development Foundation could pay for the study.
"Did anybody on this council give direction to the administration to go partner with somebody else so we wouldn't have to incur the full cost?" Bergman asked Monday. "I myself did not have that desire. The administration and the department heads have the right to do this study, because it's under the $7,500 threshold, but just because they have the right to do that doesn't mean that was the right thing to do.
"That presentation … I was not impressed. That was very elementary. It was not very professionally presented to us. The information that was given to us … there was nothing earth-shattering in there that blew me away with new information that would make me think, 'Wow, this is incredible.' … The presentation thoroughly unimpressed, and it's not a very good use of tax dollars. … I did not approve of this initially. If there is huge support on this council that I'm missing, please let me know."
Aldermen approved Bergman's resolution 8-3.
At the beginning of Monday's meeting, Chief Adam Yates swore in three new officers for the Quincy Police Department. The department now has 67 officers on its roster. Barry Cheyne with the Board of Fire and Police Commissioners said Yates will swear in three more officers in two weeks.
Henry Nokes, a native of Palmyra, Mo., served in the U.S. Army and Air Force Reserve. He was a corrections officer from 2012-14 in Missouri and a police officer in Kansas City and Garland, Texas, since 2014. He must complete 80 hours of firearms and Illinois law training and take a state certification exam.
Landon Fox, a 2012 Quincy Notre Dame graduate, attended John Wood Community College and earned a bachelor's degree from Quincy University in biological sciences. Fox has worked as an electrician and most recently was employed by Tuley Properties. William McNeece attended Clinton (Ilowa) High School and worked for the Clinton Department of Parks and Recreation. He recently was the manager of the Kohl's department store in Quincy.
Fox and McNeece will start their 14-week police academy training Sunday at Sauk Valley Community College in Dixon.
In other action, aldermen:
Gave permission to Adam Fenton, owner of Threshold of Pain, 701 Maine, to hold the American Downtown Classic Car and Art Show from 8 a.m. to 11 p.m. Saturday, May 20.
Gave permission to Dick Wellman with Friends of the Lorenzo Bull House to place signs on city right-of-way promoting the Dogwood Parade Festival at Lorenzo Bull Park, 15th and Maine. Signs will be placed at various locations throughout the city between April 22 and May 6.
Gave permission to Bret Austin with the Quincy Brewing and Arts District to hold May Fest from noon to 10 p.m. Saturday, May 13 on York Street between Ninth and 10th Streets.
Gave permission to the Optimist Club to hold the Soap Box Derby on Friday, June 16 and Saturday, June 17 on North 18th Street from Seminary Road to Koch's Lane.
Gave permission to W.C. Holzgrafe Construction and the Quincy High School Class of 1988 to conduct a raffle from April 19 through May 19.
Approved the mayor's reappointment of alderman Jeff Bergman to the Quincy & Adams County Joint Emergency Telephone Systems Board for a three-year term beginning May 1.
Denied a resolution to amend an intergovernmental agreement with the Quincy Metropolitan Exposition, Auditorium and Office Building Authority and establish an intergovernmental agreement with the Quincy Convention and Visitors Bureau. The resolution called for $18,000 per month of the net hotel/motel tax collections to be withheld and transferred to the QMEA Capital Reserve Fund, held by the city. The authority was to receive the remainder of the disbursement up to a maximum amount of $630,000 per year of the net collections to pay operations and maintenance costs of the Civic Center.
Approved payment of a $14,964.27 invoice from Gem City Ford for the replacement of a bus engine.
Approved a one-year janitorial supplies contract with Area Distributors, Inc., for $21,827.50.
Miss Clipping Out Stories to Save for Later?
Click the Purchase Story button below to order a print of this story. We will print it for you on matte photo paper to keep forever.