Quincy receives EAS proposals from two airlines; public forums to be scheduled with both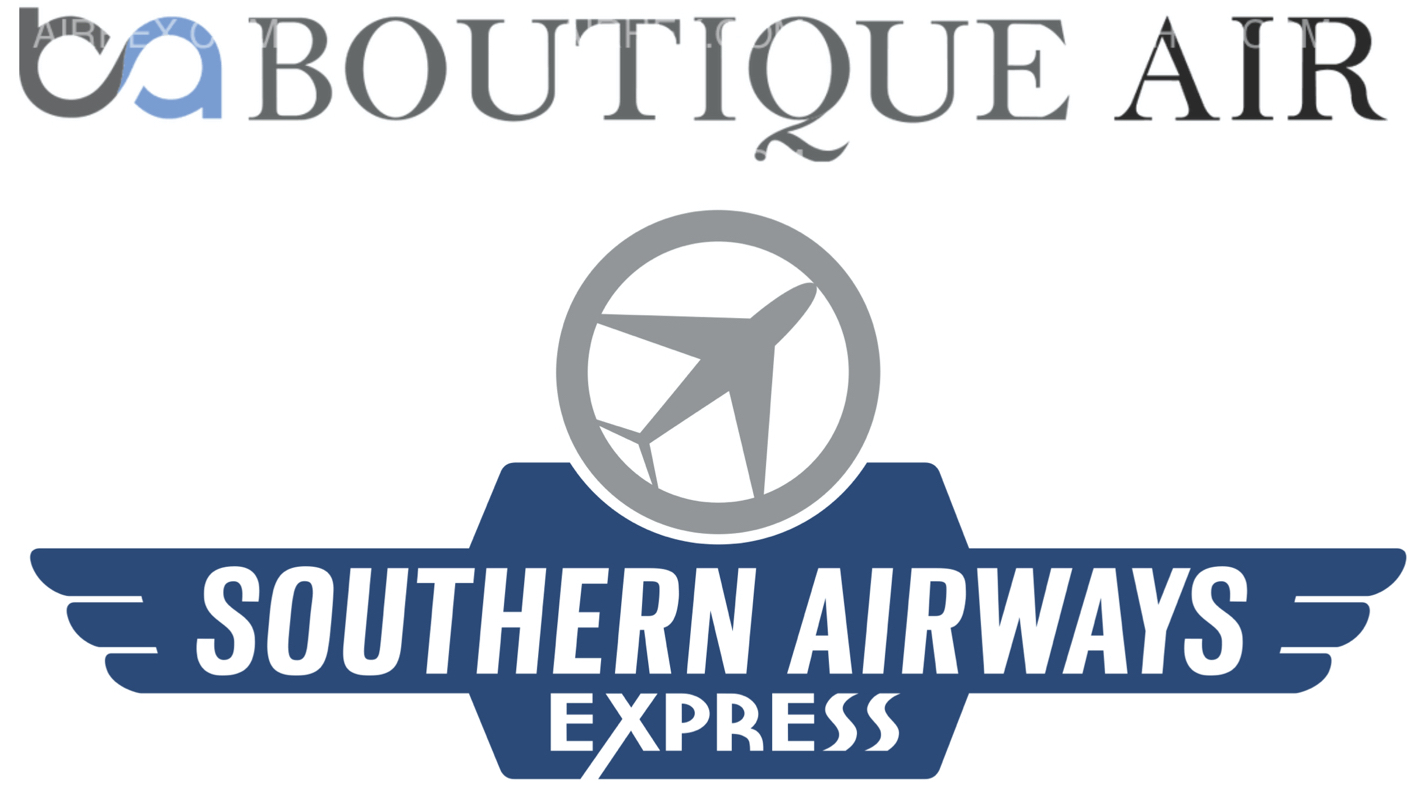 QUINCY — The Aeronautics Committee will meet Wednesday afternoon to discuss proposals from two airlines to become the essential air service provider for Quincy Regional Airport.
Interim Airport Director Gabriel Hanafin said the U.S. Department of Transportation received proposals from San Francisco-based Boutique Air and from Southern Airways Express out of Palm Beach, Fla.
Hanafin said the committee on Wednesday is expected to set times for public forums and invite representatives from both airlines to make a presentation and answer questions. He hopes a recommendation will be made to the city during the committee's yet-to-be-scheduled August meeting.
"I wasn't totally sure how many (proposals) we would get," Hanafin said. "I was expecting one for sure, and I was pleased to see (one more) to give us a little bit more of a choice."
After agreeing to a four-year, $10.8 million contract in September to be the EAS provider, Cape Air notified the U.S. Department of Transportation in May of its intent to end passenger air service in Quincy. Quincy Mayor Mike Troup said earlier this year that Cape Air canceled "some 40 percent of our flights" from Quincy in February and March. A nationwide shortage of pilots was blamed.
Cape Air is required by federal statute to maintain air service to Quincy until a new carrier is selected. It is maintaining 18 flights a week to both Lambert International in St. Louis (at a one-way cost of $47 a flight) and O'Hare in Chicago (at a one-way cost of $72 a flight). Cape Air utilizes twin-engine Tecnam P2012 planes.
Boutique Air unsuccessfully bid to be Quincy's essential air service provided in 2019 and 2021. Shawn Simpson, CEO of the airline, is offering a two-year contract. Eight or nine Pilatus PC-12 single-engine aircrafts with eight- or nine-passenger cabins will be used. All flights will be manned by two pilots.
Boutique Air is proposing 18 roundtrips weekly to Chicago's O'Hare International Airport and St. Louis' Lambert International Airport. The contract calls for a $4.78 million subsidy in the first year and a $4.98 million subsidy in the second year. The average fare would be $59. The airline also would invest at least $20,000 annually for marketing.
Southern Airways Express started with just two planes when its first flight left Memphis, Tenn., in June 2013. It acquired Miami-based Sun Air International in 2016, Mokulele Airlines in Hawaii in 2019 and St. Louis-based Air Choice One on March 28 this year. Southern now operates more than 240 daily departures across six time zones.
Southern claims to have trained more than 150 new pilots in 2021. It also claims it is the only commuter airline with a fully developed pilot pipeline that has kept its pilot corps at 100 percent staffing level since November 2017. Southern says it has hired almost 120 pilots since January and claims to have completed more than 99.3 percent of its 64,000 scheduled flights in 2021.
R. Stan Little Jr., chairman and chief executive officer, is offering a four-year contract, utilizing nine-passenger Cessna Grand Caravans, which are single-engine turboprop aircrafts. Southern is offering two options for the flight schedule — one that calls for 24 flights to St. Louis and 12 to Chicago, and one that calls for 18 flights each to St. Louis and Chicago.
The contract with 24 flights to St. Louis calls for a $3.75 million subsidy in the first year, increasing annually to a $4.03 million subsidy in the fourth year. The average fare would be $59. The contract with 18 flights each to St. Louis and Chicago called for a $4.09 million subsidy in the first year, increasing annually to a $4.40 million subsidy in the fourth year. The average fare would be $64.
"Very briefly and basically, (the two airlines are) actually really similar in what they're proposing," Hanafin said. "Both are maintaining the flights to both St. Louis and Chicago. Both of them would be using a single-engine, eight-to-nine passenger aircraft. They're different types of aircrafts, but at the end of the day, they're very similar in what they're proposing."
The request for proposals to replace Cape Air went out May 25.
Hanafin told the Aeronautics Committee last month if the city receives a proposal that would call for an airline to provide single-engine planes, and the Department of Transportation recommends the proposal be accepted, Quincy officials can reject the offer.
"We retain veto power, because it's our right to have a twin-engine aircraft," Hanafin said at that meeting. "If we accept the single-engine planes, then we waive the right to have twin-engine planes into perpetuity."
Essential Air Service Providers in Quincy since 2003
American Connection/Corporate Airlines: Nov. 2003 to March 8, 2007. (Changed its name to Regions Air in March 2005. Went out of business because of financial problems)
Great Lakes Aviation: Nov. 2007 to Nov. 2009
Cape Air: Nov. 2009 to Nov. 2017
SkyWest: Nov. 2017 to Jan. 2020
Cape Air: Jan. 2020-present
Miss Clipping Out Stories to Save for Later?
Click the Purchase Story button below to order a print of this story. We will print it for you on matte photo paper to keep forever.