Setting the Scene: From Beverly Hills event designer to a Surrogate Jill in rural Illinois, Tammy Herren is the Kangaroo Mom
July 5, 2023 | By Brittany Boll, Muddy River News Correspondent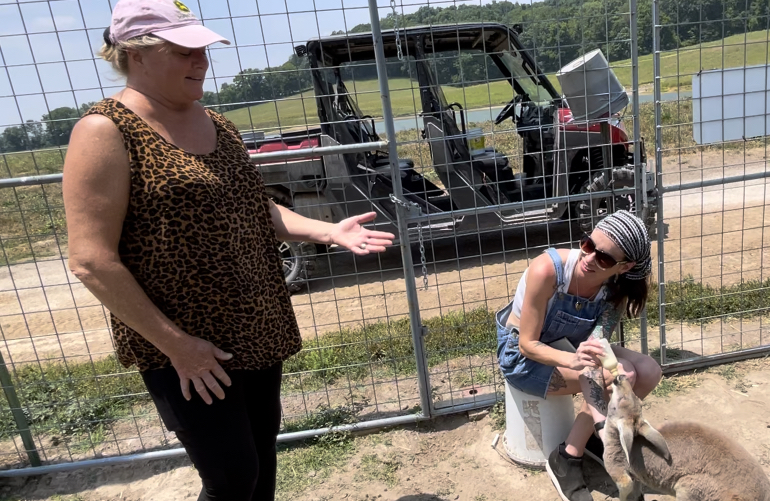 KAMPSVILLE, Ill. — The road trip from Quincy to Kampsville, just south of Pleasant Hill, is a beautiful scenic 60 mile drive down Great River Road. There is also the option to take the ferry route should you decide you like the Missouri side of the river. Either way, it's a drive that's meant to take in the scenery, which is something Tammy Herren knows all about … because she creates it.
Originally from Connecticut, Tammy decided to change the scene herself early in life when she took a one-way plane ticket to relocate to California to be with her dad. There she made a life for herself with a scene right out of a movie. Tammy was the owner and operator of Julie & Designs, an event design company specializing in flower settings. Her office was one of the only actual offices located inside the Beverly Wilshire Hotel.
Yeah Viv, write that down. It wasn't until the year 2013 when this very pretty woman found her own Edward Lewis, in a more conventional way of dating rather than that 1990 romcom plot.
Tammy met Mike on an online dating site for equestrian singles. Mike was a local pharmacist who spent his spare time raising buffalo. The pair found they not only shared a love of horses but also for other exotic animals, as Tammy had an extensive love for kangaroos. Basically a kangaroo mom, or a jill. Conventional, yet completely out of the ordinary. The two set out to change their life scenery, together.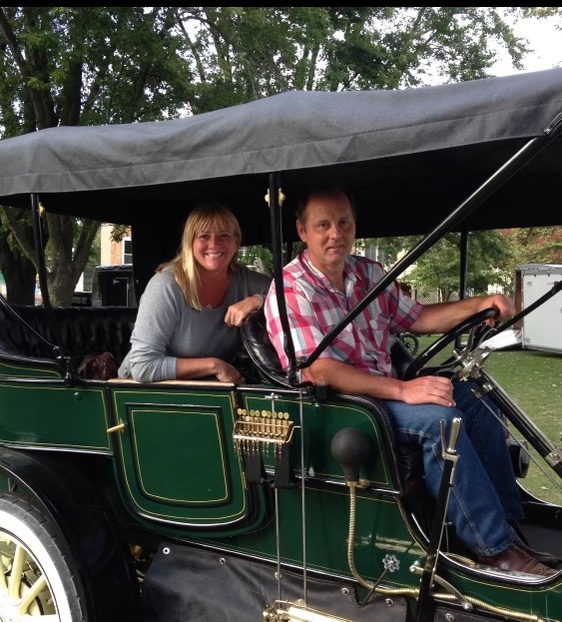 The Herrens describe Kamaroo Farms as an alternative agriculture farm, not a petting zoo. It's a natural working farm with the benefits of education, experience, and species support. The tour they offer is well worth the $15 you pay for it, which goes to support the day-to-day operations of this exotic farm life. Kangaroo wipes can get expensive, but more on that in a bit.
"Every little bit helps provide us to do what we do … some city kids have never even seen an emu or a kangaroo … to me it's worth every cent," Tammy said.
When the Herrens decided to create this life together, they put everything they had into it. She jokes and says she traded in her Mercedes for a John Deere, but these sacrifices were made with a goal in mind to share an exotic farm with rural America and raise animals that they didn't eat.
Tammy said she loves a good steak, but that kind of farm life, though probably more lucrative, just wasn't the farm life for her. This farm life relies on those tours and is taking measures for additional avenues of income by offering a new camping experience, featuring a newly renovated air-conditioned cabin rental which will be available starting July 15 for an ultimate exotic oasis camping experience. Check it out on their website, www.kamaroofarms.com. It really sounds like the perfect out of the ordinary "glamping" getaway.
Other services included by appointments are seminars, camps, and a fly in airstrip for anyone wanting to really change the scene and make a landing. They also offer a service called "flamping." This sounds like something maybe we can get our very own multi-talented, Randy Phillips to report on someday as he is MRN's only licensed pilot, and I absolutely hate heights.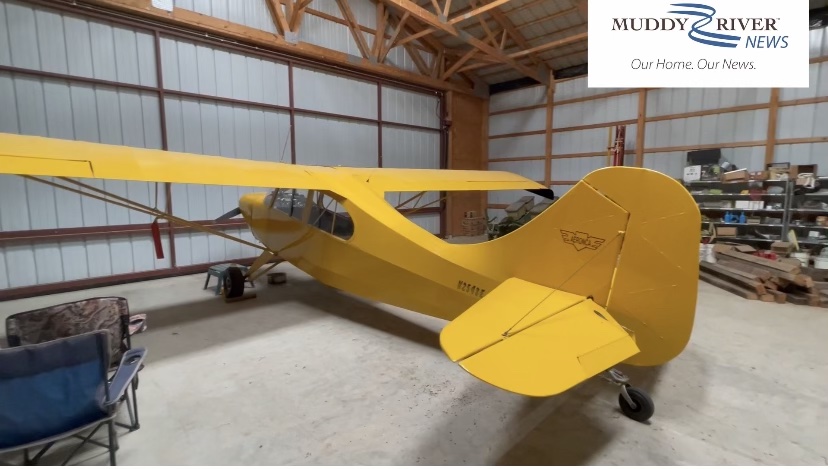 Tammy picked us up for our tour around the grounds in a Polaris Ranger and drove it like a boss. She said it is going to be an amenity of the new camping package to get to and from the cabin as traditional vehicles are prohibited on the paths. The animals, mostly chickens, were scattered along the pathways and seemed to steer clear of the tires even though I felt like every one of them was disappearing underneath the vehicle. I didn't feel any bumps in the road, and Tammy didn't seem too nervous about it.
Farm life moves at a different speed. It's slow-paced in nature, but there is a lot of work to be done. Tammy must keep moving when tending to all their animals.
"It's not just dropping off food and cleaning pens," Tammy said. "You spend a lot of time with them. You get to know your animals, so you know when there's something wrong."
Tammy was so knowledgeable throughout the tour. She had an answer for every off-the-wall animal question I could possibly think of. Since their stock is primarily exotic and their location is rather rural, the Herrens often must serve as their own makeshift veterinarians. I should note that all of their animals receive the best treatment, a fact evident in their docile behavior and good nature.
We started with the camels, not an animal you'd expect to see in the Midwest. Only about 3,000 of them are in America. The Herrens pride themselves on owning the Walk-a-Mile bloodline, which is famous in camel breeding circles. Walk-a-Mile was a breeding bull that produced many beautiful white and gentle babies. A gentile quality in a bull is sought after by camel breeders because adult male camels can be hard on gates, fences, and females.
One of Walk-a-Mile's sons, Fez, and grandson, Little Joe, carry on the bloodline. Most camels have a breeding season of November through May, but the Walk-a-Mile bloodline breeds year-round. Their fame and fertility indicate they are not users of their namesake cigarettes (Fact: Research shows that smoking can reduce fertility. BB).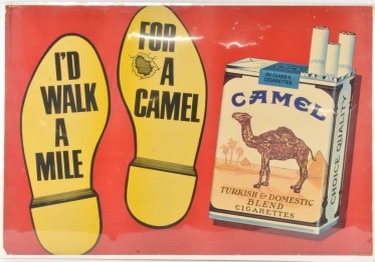 Other fun camel facts I learned:
They have three sets of eyelashes … and they don't even need glue!
They have a soft top palate inside their mouths complete with a set of fangs.
Male camels blow a large air bubble into their palates to create a giant repugnant slime sack that hangs about a foot from their mouth. This gesture is used to attract cows (female camels) and ward off other bulls from their mates. The pink slime bubble should not be confused with the camel spit you see in the movies. In fact, that common movie trope of camel spit isn't spit after all. It's projectile stomach vile. Camels do this when they feel most threatened. Something Tammy says she has never experienced.
Other peaks of the tour included meeting some very big birds that are not native to Sesame Street. The world's largest bird is the male ostrich native to Africa. The one we met presented us with his mating dance and flashed us his fancy feet that have talons sharp enough to kill a lion and fast enough to run up to 43 miles per hour. The second largest bird is the emu and is native to Australia. They were kept away from the wandering chickens, as Tammy said they would be quick to kill them. However, they are gentle enough to feed them apples from a small cup and pet their fuzzy heads. Bringing these non-native birds to the Midwest adds that extra bit of Gucci to their exotic farm.
The highlight to the tour for me was feeding a baby kangaroo named Munchkin. It might have made my top 10 list if I ever get around to making one. Munchkin is a 10-month-old joey who doesn't necessarily need to be bottle fed, but she is spoiled by her Tammy mom.
I refer to her as this because Tammy really did serve as her mother. Munchkin fell out of her mother's pouch too early. Kangaroos are marsupials, meaning the baby forms outside of the womb in a separate pouch. Inside of that pouch, are different kinds of teats that produce different kinds of milk. This makes it so that a mother kangaroo can be nursing two different joeys at different ages. The smallest Joeys are tiny, jellybean-sized, hairless and eyeless babies and are incapable of surviving on their own. In Munchkin's case, she was already on her mother's second teat and survived with Tammy's aid and a colostrum supplement. Thus, as a part of the natural feeding process, titties are life.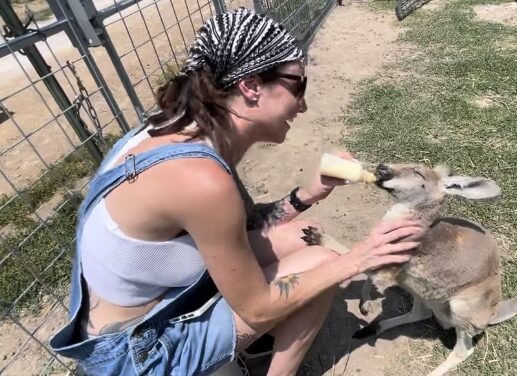 Mother kangaroos do everything for their young, including having to stimulate them to digest their food. No need to spell that one out for you. That is where the kangaroo wipes come into play. Tammy said they were using up to 80 wipes a day. Anyone with a newborn knows how costly that can be.
Baby kangaroos are time consuming too. They must be fed and pooped every hour. This, along with their care and need for space and exercise as adults, are just some of the many reasons these animals should not be kept as pets, no matter how adorable a baby kangaroo might be and how great an idea the internet tried to convince you it is.
Adult male Kangaroos can grow up to 6 feet tall and weigh up to 200 pounds and can be highly aggressive. They can jump over a 40-foot span and reach speeds of up to 30 mph, so sorry if I crushed your kangaroo parenting pet dreams. Play it safe and just get your kangaroo cuddle fix out at Kamaroo Farms and let Tammy do what she knows how to do best – create a scene.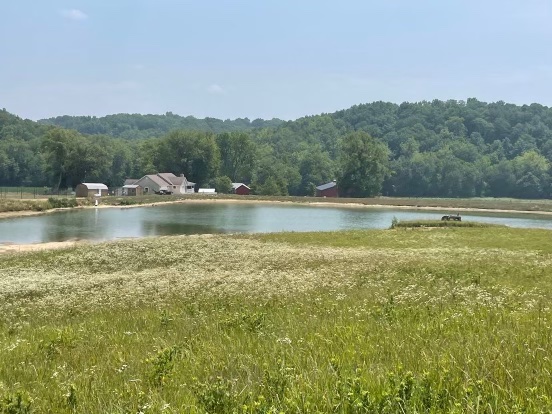 The luxury of smallish-town life is that everything is so accessible. I have often heard from Spring Street patrons that their drive from Buffalo Wild Wings seemed like an eternity. So, it's understandable that dinner in Hannibal or a day trip to Springfield can seem too far for the unadventurous. But sometimes the journey is the best part. When the scenery is as good as the company, these quick trips to nearby gems can be a great break from the local norm.
Kamaroo Farms is about an hour and 15 minutes from Quincy. The views of the old river road make up the first half. Bluffs, sprawling woods, winding roads and shady groves set the scene for a trip that the kids will love and a date will be impressed by. The destination is well worth it. Tammy and her husband create an experience that imbues the visitor with information, fun, and wonder. An experience unlike anything in the area.
On the way home, you can swing into one of the eateries dotting the path and experience another adventure. For me, it was the Copperhead Tavern in New Canton and their crab rangoon that was as interesting and exotic as a hand-fed emu or a baby kangaroo. Adventure is a state of mind. Sometimes all it takes is a change of scenery.
Writer's Note: It was a typical Muddy River News field trip where I never really know what to expect and decided to curl my hair. I guess when I heard the words "petting zoo," I thought we were feeding some goats and getting some pictures for the 'Gram (everyone has goals). I went for the "Erin Brockovich visits the farm look" but Bob wanted the sunroof and windows open, and I ended up needing head coverage from the wind, dust and Canadian wildfire smog, giving me Prison Mike meets Crawl vibes. The things we do in the name of a news story.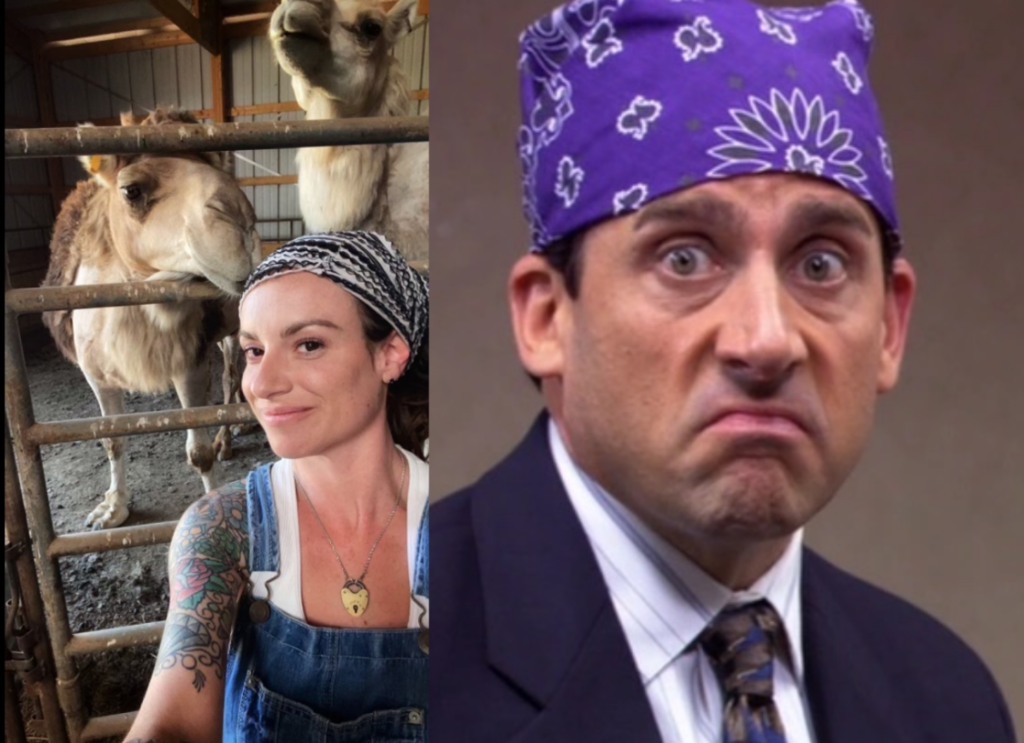 Brittany Boll is a correspondent/co-host for Muddy River News. When not finding unique and interesting stories, channeling her inner Prison Mike or spending time with her family, you can find her slinging Quincy's best drinks at Spring Street Bar.
Miss Clipping Out Stories to Save for Later?
Click the Purchase Story button below to order a print of this story. We will print it for you on matte photo paper to keep forever.