Several Adams County Courthouse employees out of office Monday; special County Board meeting set for Wednesday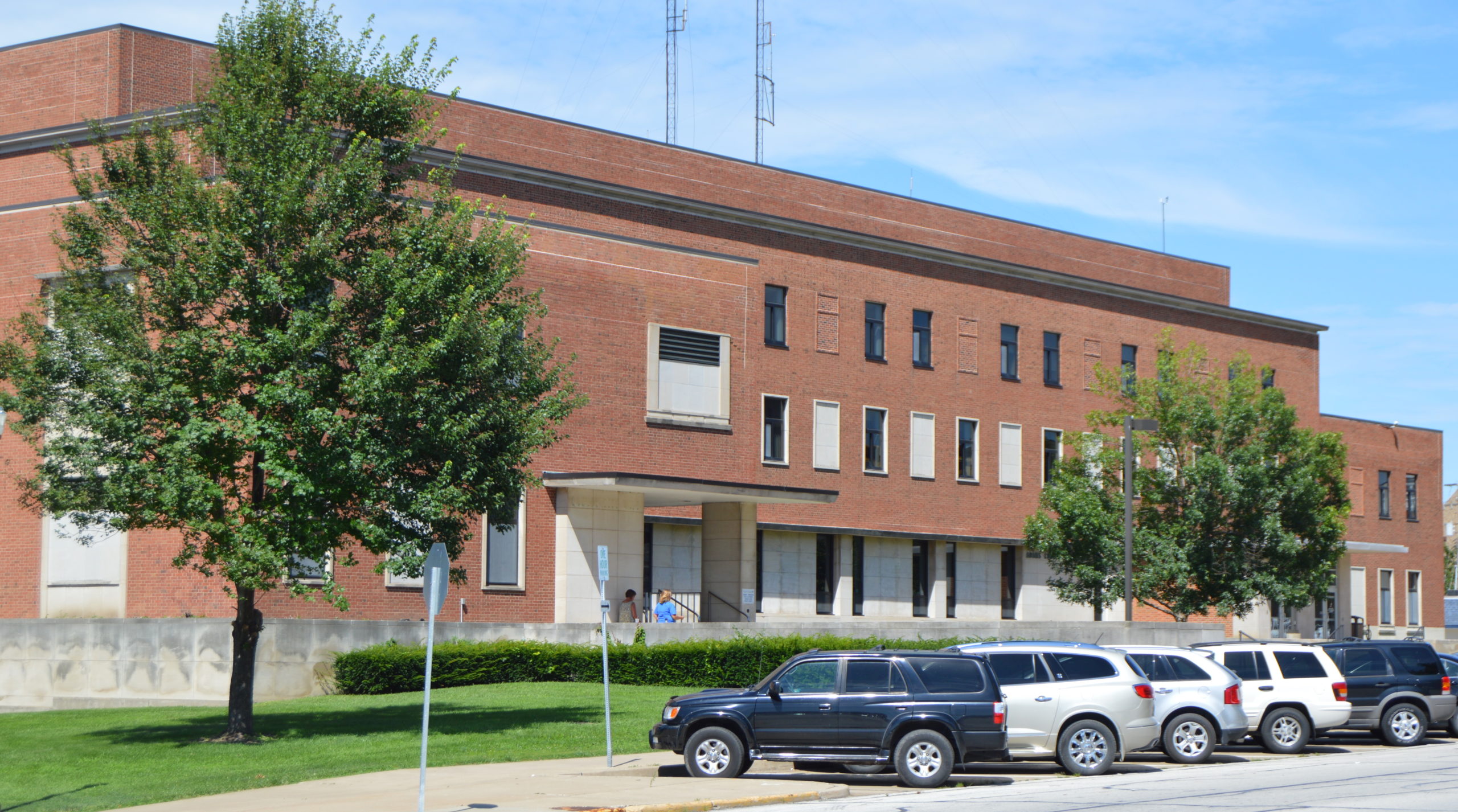 QUINCY — The Adams County Courthouse was oddly quiet Monday.
So many employees in the Adams County Circuit Clerk's office were gone that the office closed for lunch, which it never does. Public Defender Christopher Pratt said most of the eight people in that office did not make it to work Monday.
Most people used paid time off on Monday to pair with another day off on Tuesday, when the July 4th holiday is celebrated. It will be interesting to see how many people come to work on Wednesday, knowing that a special meeting of the Adams County Board has been called for 7 o'clock that night.
Only one item is on the agenda: A discussion — and possible action — about the recent report on mold in the courthouse.
Larry Schwartz of Safestart Environmental said report from his company issued to Adams County in April said the entire building had unacceptable air quality levels. During a June 28 Zoom meeting, doctors, attorneys and experts who deal with environmental building issues agreed that alternate work spaces need to be found for courthouse employees until mold problems in the 84,000-square-foot building can be resolved.
Kevin Broemmer is the business representative with Local 822 of the International Association of Machinists & Aerospace Workers, which represents the employees in the Circuit Clerk's office. Two non-union workers in the office were on the job Monday, but none of the unionized workers were.
Broemmer insists the union did not "walk out."
"The union's not going to walk out or stop work at any time," he said Monday morning. "We're not here to cause trouble."
Asked if the employees in the Circuit Clerk's office will return to work Wednesday, Broemmer said, "I don't know. I'm staying out of all that. I'm not telling them nothing. They're doing it on their own. That's their own business."
Pratt said the Public Defender's office was closed Monday.
"We have several people who already had scheduled vacations, and then we do have several people who are out sick today," he said.
Adams County State's Attorney Gary Farha said Public Defender John Citro was in Adams County Circuit Court on Monday to handle his cases. All other cases were continued.
Broemmer said Local 822, which is part of the Machinists Union's District 9 in Bridgeton, Mo., filed a grievance with Adams County in response to the mold found in the courthouse. He said many of the union members are upset with what has happened in the courthouse since the Zoom meeting.
"Maintenance has been in there removing ceiling tiles that have leaky spots on them that possibly could be mold infested," Broemmer said. "They've been having the prisoners and maintenance guys move boxes out of the basement, and that stirs the dust up. That's what they're all pissed off about. The county's saying, 'Well, they say we're not doing nothing, but we're doing it and now they're bitching about it.' It's not that. It's how you're doing it. Come on. You've got to use some common sense. You're stirring all those particles up."
Broemmer believes any remediation work should be done after hours and on weekends.
"If they've got to shut (the courthouse) down for a week or two and go through it like crazy or whatever you've got to do, that's fine," he said. "But they need to not be doing it with employees in there or the public in there. I mean, come on."
Pratt said some employees in the Public Defender's office worked from home. Others, like himself, were home ill.
"But nobody is in that office today," he said. "I didn't discuss symptoms, but the other people who I spoke to who are ill, I don't know for sure. I can't guarantee whether anybody will be back or not (on Wednesday). Some of the people on vacation are scheduled to be back. That's my understanding. But I don't know as far as any illness. Hopefully, with the extra day to recover, I'll be back, but you just never know."
Pratt said people who have been selected for possible jury duty on Monday, July 10, have been contacting Jury Commissioner Molly Hoffman about the mold concerns and their obligation to serve on a jury.
Attempts to reach Hoffman for comment were unsuccessful Monday.
"The board has lots of information, and I was happy they chose to pay for the study," Pratt said, clarifying he was speaking personally about the issue and not as a spokesman for the Public Defender's office. "They spent the extra money to pay for what seemed to be the best company to conduct that study, and (the report) has been explained and clarified.
"I hope they make the proper decision to protect all of their employees and the public who come into that building, since it has been deemed unsafe. So far, I'm a little disappointed at the decision to keep the building open. Hopefully there'll be more information and a better plan when we come to that meeting Wednesday night."
Broemmer said the only goal is to create a safe environment for employees.
"(The employees) want to go in there and work knowing the air is clean and conditions are safe," he said. "We're not here to cause a bunch of bulls**t problems. We're trying to hold the county accountable and say, 'Get this thing done.' We know there's a problem. It needs to be cleaned up, but you've got to do it on proper time to do it. You can't be doing it during the day when people are in there."
Miss Clipping Out Stories to Save for Later?
Click the Purchase Story button below to order a print of this story. We will print it for you on matte photo paper to keep forever.