Shortage of pilots forces Cape Air to submit 90-day notice to end passenger air service to Quincy; airline can't leave until replacement is found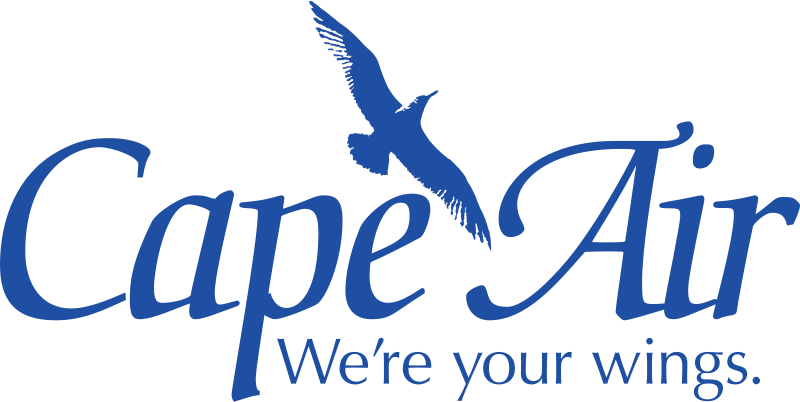 EDITOR'S NOTE: This story was updated at 8:48 p.m. Wednesday.
QUINCY — After agreeing to a four-year, $10.8 million contract in September to be the essential air service provider for Quincy Regional Airport, Cape Air notified the U.S. Department of Transportation on Tuesday of its intent to end passenger air service in Quincy.
Andrew Bonney, senior vice president of planning for Cape Air, which is based in Hyannis, Md., signed the 90-day notice that was submitted Tuesday to the DOT.
"Cape Air gives this notice with reluctance and regret — and principally due to a shortage of pilots," Bonney wrote.
Members of the aeronautics committee learned of the news during its meeting Wednesday afternoon. Gabriel Hanafin, interim airport manager, told the committee Cape Air can't leave until the DOT selects a new airline to service Quincy.
"The DOT will have to first approve their request to pull out," Hanafin said.
Hanafin also said the DOT will conduct the search for a new EAS provider at no cost to Quincy. He said Cape Air plans to continue service as normal, maintaining 18 flights a week to both Lambert International in St. Louis (at a one-way cost of $47 a flight) and O'Hare in Chicago (at a one-way cost of $72 a flight) until DOT selects a new airline.
Cape Air was awarded the contract on Sept. 27, beating bids from Boutique Air out of San Francisco and St. Louis-based Air Choice One.
Hanafin said he learned Tuesday that Cape Air is pulling routes from Puerto Rico and the New England area, and a route that opened in February in Burlington, Iowa, also is being pulled.
"It's not just a Quincy thing, and it's not just a Cape Air thing," Hanafin said.
Asked if Quincy's flight schedule could change after the 90-day notice expires, Hanafin said, "That would be something to contact Cape Air about."
Linda Markham, president and CEO of Cape Air, said the decision to pull out of the Quincy airport was a decision that wasn't made lightly.
"Like many airlines, we are managing operational constraints primarily having to do with the nationwide pilot shortage," Markham said in a prepared statement. "As a longtime provider of EAS and as a community partner, we understand the critical role air service plays in these communities. Until another airline can guarantee service, Cape Air has committed to making our best efforts for reliable and consistent service at both Quincy and Burlington."
SkyWest announced in March its plan to end service to 29 cities because of the pilot shortage. However, the website Live and Let's Fly reported the Department of Transportation blocked the plan, arguing the carrier must continue to serve each city until replacements are found.
Airline Weekly, an online publication about the airline business, reported in March that the pilot shortage in the U.S. will get worse before it gets better. Joseph Allman, chief financial officer for Republic Airways, the second-largest regional airline in the country, told people at the International Society of Transport Aircraft Trading Americas conference that he sees the shortage to be at its worst during the second and third quarters of 2023.
Mayor Mike Troup said he learned of Cape Air's decision from one of its senior vice presidents on Monday afternoon. He said after the aeronautics committee meeting that he would like to meet with Cape Air officials to discuss what can be done.
"Can we modify the number of flights? Does it have to be a direct flight from Quincy to Chicago and Quincy to St. Louis? What would it make it easier, more palatable, more affordable for everybody?" he said. "Let's sit down and talk."
How the pilot shortage has affected Quincy Regional Airport first came to light during the April 13 meeting of the Quincy City Council. Whitney Mintert told aldermen that a friend had planned to fly from Quincy to Chicago on a Sunday afternoon. However, the flight never showed and Mintert's friend never was notified of a cancellation.
Troup told aldermen at that meeting that Cape Air canceled "some 40 percent of our flights" from Quincy in February and March.
Hanafin told the aeronautics committee Wednesday that the flight completion rates in April had improved — 91 percent for St. Louis and 75 percent in Chicago. Enplanements were up more than 35 percent for the two routes last month — 285 to St. Louis and 267 to Chicago.
Troup said Cape Air has done a better job that most regional commercial airlines to attract pilots. The airline also is flying its new brand of aircraft — nine-seat Tecnam P2012 Travellers — out of Quincy, "so they're making a commitment there," he said.
The mayor hopes Congress could modify the number of hours needed to become a licensed commercial pilot. He also said he reached out to the office of Sen. Dick Durbin (D-Ill.) for help.
"We can't tolerate losing all airline service," Troup said. "That doesn't help Quincy, and it absolutely doesn't help our region. It's an issue that's related to the pandemic, and we still have to deal with the ramifications.
"This is something that we're going to have to work through. We can't just force Cape Air to stay. That's not a good relationship. But let's find all the pain points. Let's see what we can do together to work. We can't solve the problem if we don't know what the definition of the problem is. Let's define what the problems are, then let's put teams together to fix each one."
Miss Clipping Out Stories to Save for Later?
Click the Purchase Story button below to order a print of this story. We will print it for you on matte photo paper to keep forever.