Six men and six women make up Bliefnick jury; opening statements to begin 9 a.m. Tuesday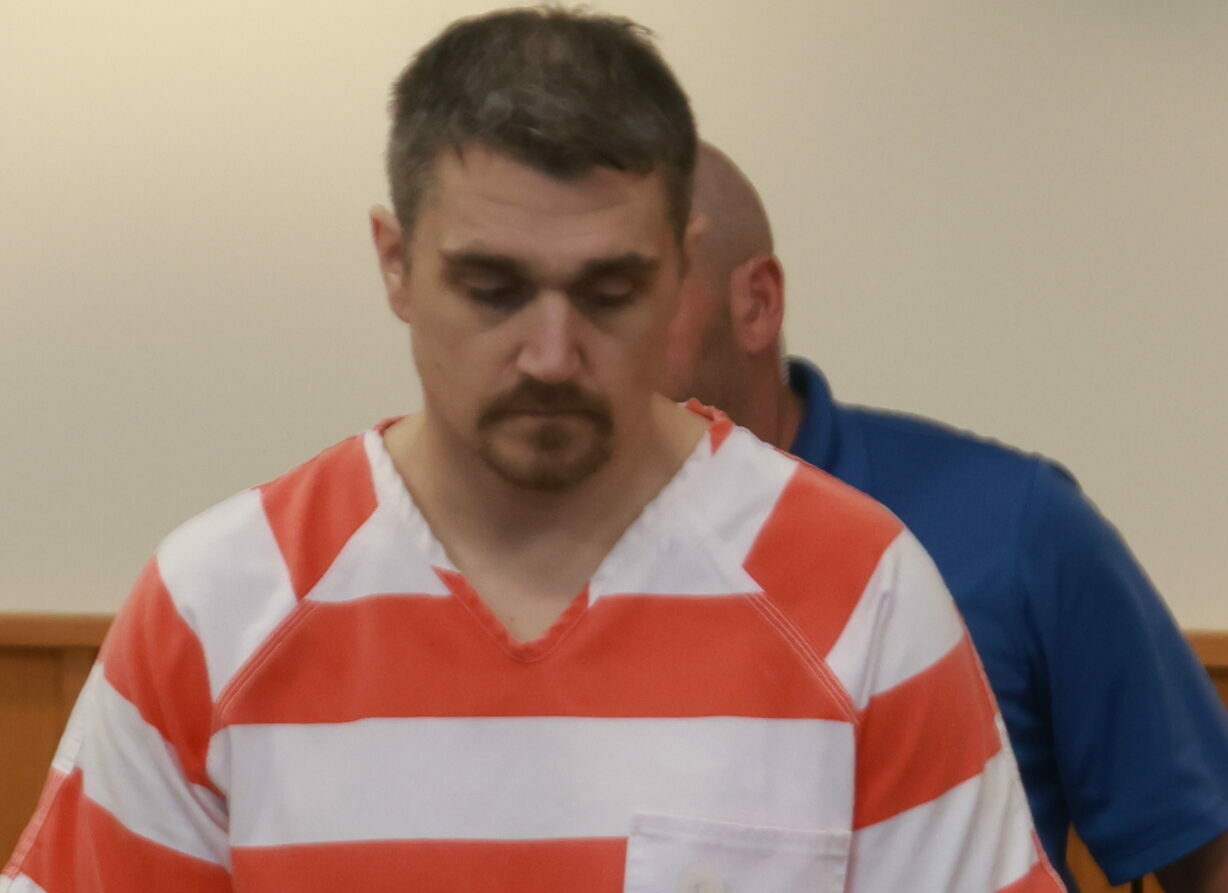 QUINCY — A six-man and six-woman jury was selected Monday to hear testimony in Tim Bliefnick's first-degree murder case beginning Tuesday.
Bliefnick is charged with two counts of first-degree murder and one count of home invasion in connection with the Feb. 23 shooting death of his estranged wife, Rebecca Bliefnick.
Jury selection lasted about 8 hours on Monday. Forty-five potential jurors were questioned before the 12-member jury, along with four alternate jurors (two men and two women), was selected.
Tim Bliefnick appeared in court in a light blue dress shirt with a yellow tie and navy pants. His attorney, Casey Schnack, was joined by another attorney, Megan Redshaw from Palmyra, Mo. Assistant State's Attorneys Josh Jones and Laura Keck represented the prosecution.
Jurors will not be sequestered. Judge Robert Adrian instructed them not to discuss the case outside of the courtroom and not to watch any media related to the case.
Most of the prospective jurors said they had heard of the case. Several said they already had made up their minds based on news and/or gossip they had heard, and they didn't believe there was any testimony from either side that would change their minds.
The jury members were called in by groups of four in the beginning. Two of the first four interviewees were selected, then one of the next four, followed by a group where all four prospective jurors were selected.
In the last group before lunch, a nurse from Quincy Medical Group — whose husband works at Blessing Hospital and is acquainted with Rebecca Bliefnick's father — was excused from the jury pool.
After the lunch break, a group of seven jurors was brought in. One woman was excused, then four of the other six all said they had made up their minds about the trial and could not be convinced otherwise. Those four were immediately dismissed after making those remarks.
A potential juror in the next group said he didn't feel comfortable sitting on the jury because he had worked as a substitute teacher at St. Peter School and had the Bliefnick children in class.
In the penultimate grouping of the day, another seven were called and another woman was dismissed. Three of the remaining six — all women — said their minds were made up and couldn't be changed, so they were excused. Two of the three who remained were selected as the second and third alternates, and the final alternate came out of the last group of four.
Of the 16 jurors and alternates who will hear the case, nine are from Quincy. Two are from Camp Point, and one each are from Liberty, Golden, Coatsburg, Fowler and Clayton.
Jones said he anticipated his opening statement to take no longer than 30 minutes. Schnack said hers would be 15 to 20 minutes. A morning break will be taken after opening statements, then the prosecution will begin calling its witnesses.
The trial is expected to last about two weeks. There will be no court next Monday in observance of the Memorial Day.
Muddy River News will publish video of the trial after each session. Follow the court happenings in real time on Twitter @MuddyNews or on the Muddy River News Facebook page.
Miss Clipping Out Stories to Save for Later?
Click the Purchase Story button below to order a print of this story. We will print it for you on matte photo paper to keep forever.