Specifics of City Clerk's administrative leave questioned during Hannibal City Council meeting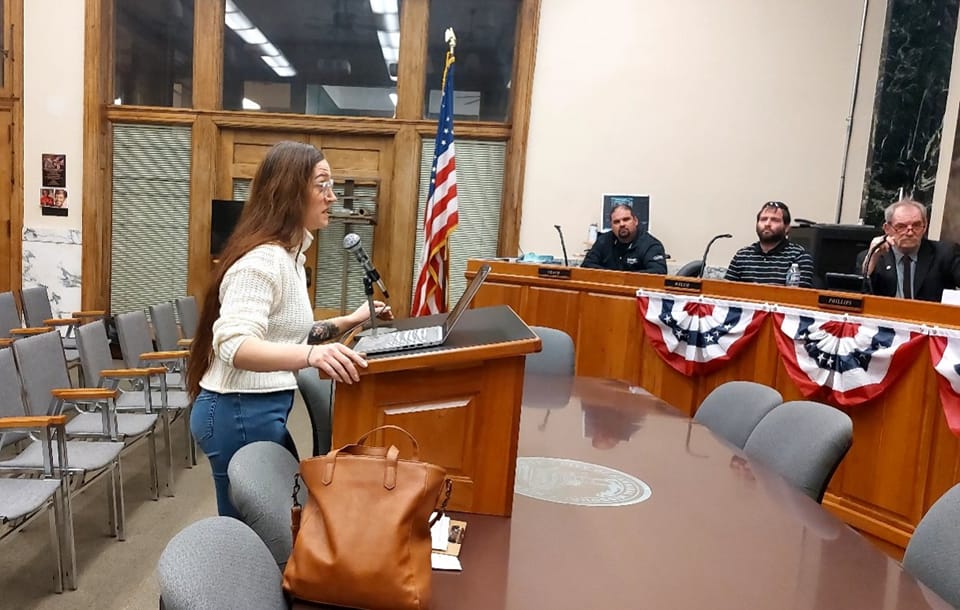 HANNIBAL, Mo. — Business owner April Azotea came before Hannibal City Council on Tuesday evening to question the conditions of City Clerk Angel Zerbonia's administrative leave.
Zerbonia has been on paid administrative leave since November because of accusations of a hostile workplace. The council voted in January to hire an outside agency to conduct an investigation of the office. City Attorney James Lemon said the investigation is being conducted by Meredith Rund, an attorney from Kansas City.
"It is kind of a specialized area, and it took us a little bit to find someone who handles that area," he said.
Rund is gathering information from the clerk and conducting interviews with Zerbonia and the employees who have complained.
"I don't anticipate it will take a lot longer than that," he said.
Azotea, owner of La Azotea Lounge in Hannibal, also questioned the council about the cost of Zerbonia's paid administrative leave and if the city employees picking up the workload during the clerk's absence were being compensated.
"There are several ladies taking on an ungodly amount of work with the city clerk being gone. So is the clerk's salary divided up and given to them for taking on that additional workload?" Azotea asked.
Third Ward Councilman Stephan Franke said Zerbonia has retained her full salary while on administrative leave.
The interim deputy clerk and her office manager taking her workload have received an 8 percent raise that will last as they continue with the clerk's duties.
Azotea expressed concern that Zerbonia's term expired on Dec. 31.
"If I want my tax dollars to go to anything, then I would rather them go toward people who are doing their jobs or to be given to the police officers or for additional money to help with all the violence that's been going on in town," she said.
Zerbonia's position is a four-year position voted on and appointed by members of the Hannibal City Council.
Lemon said Zerbonia's position would be retained during the process of the investigation.
"This is the United States of America, and everyone is innocent until proven guilty. There has not been a full investigation of the allegations against her, and the investigation is ongoing. She is on paid leave, because that investigation process is still going," Lemon said.
"Even though she is an appointed employee, she has a right to due process. So while her appointment has expired, it's her right to have everything investigated before the council makes a final decision on whether they will reappoint her or ask her to leave."
Azotea has been a regular speaker at the meetings calling for more transparency from the Hannibal City Council.
Also calling for transparency from the council is Franke, who is under investigation for impeachment due to allegations in January alleging Franke violated his oath of office by physically assaulting both Zerbonia and City Manager Lisa Peck in January 2022. Franke was suspended by the council until Judge Rachel Bringer ruled in June that his constitutional rights were violated.
Franke and Fourth Ward Councilman Charlie Phillips proposed a first reading of a bill which would require the city manager to give a monthly update to the city council about complaints she receives followed by an investigation process.
First Ward Councilman Darrell McCoy made a motion to table the bill until the pending litigation and investigations are resolved. All council members voted to table the bill except Phillips and Franke. Mayor James Hark was not present.
After the meeting, Franke said, "It is ironic that the council gives a thumbs down to transparency and accountability because of the litigation, and it is the lack of transparency and accountability that always eventually leads to litigation."
Miss Clipping Out Stories to Save for Later?
Click the Purchase Story button below to order a print of this story. We will print it for you on matte photo paper to keep forever.