Start of Wiley first-degree murder case in limbo as judge waits to rule on jailhouse witness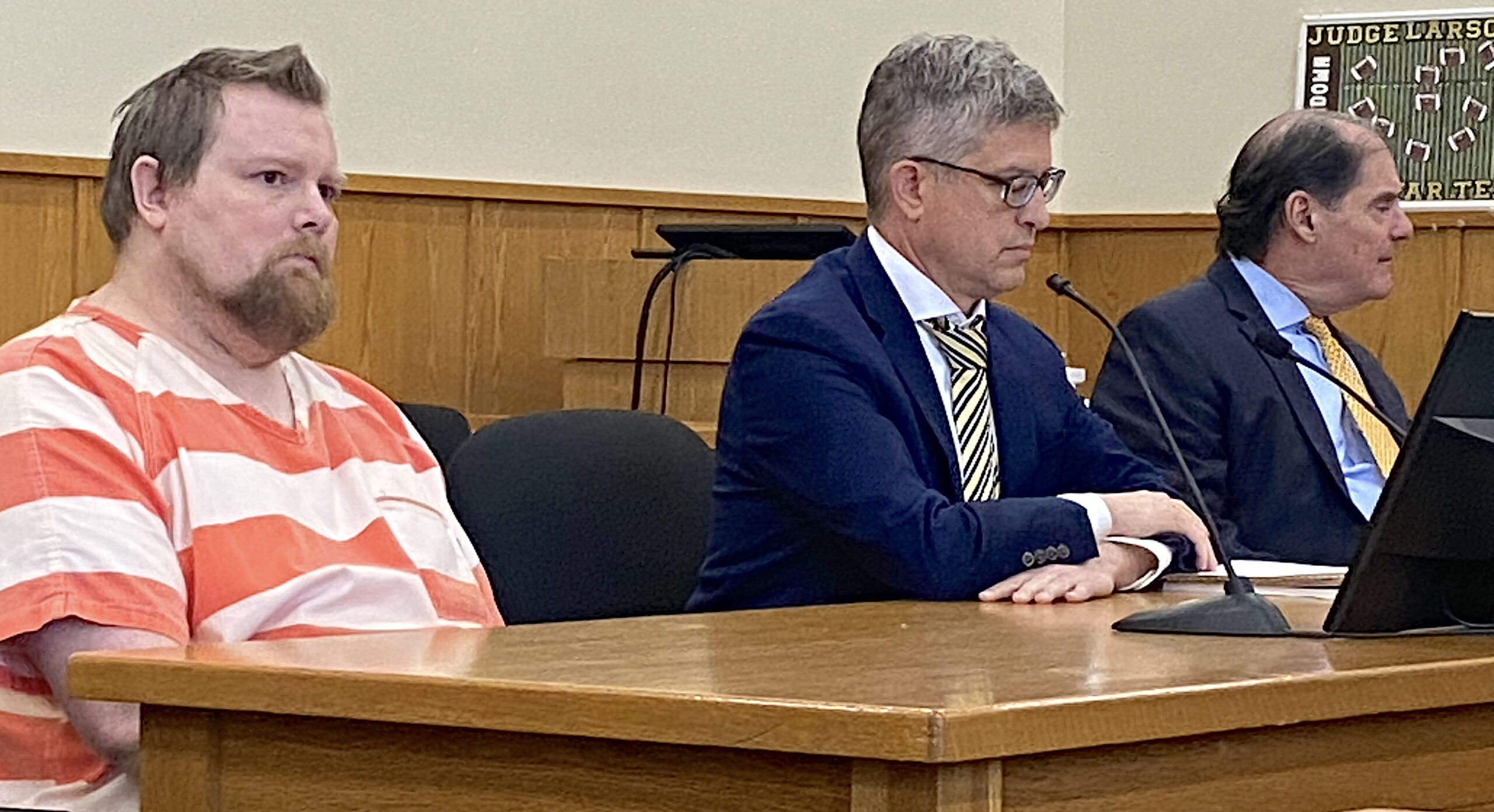 QUINCY — One potential delay was avoided Wednesday morning, but another potential delay may put the start of the Travis Wiley first-degree murder case in question.
Wiley, 35, appeared with Public Defender Todd Nelson for a status hearing Tuesday morning before Judge Michael Atterberry in Adams County Circuit Court.
Wiley faces three counts of first-degree murder and one count of aggravated battery in the Jan. 22, 2018, death of an infant girl. He is accused of shaking the infant on Jan. 20, 2018, and she died two days later at SSM Health Cardinal Glennon Children's Hospital in St. Louis.
Wiley was arrested June 20, 2018. He since has been in the Adams County Jail. He is held on a $1 million bond.
Atterberry previously set the trial for May 15, then later moved to November because of complications with scheduling experts. Both Nelson and Special Prosecutor Jon Barnard said during an Aug. 10 status hearing they did not expect to file any more pretrial motions, and they were both prepared for the trial to begin Nov. 13.
"The jury trial is expected to be dominated by expert witness testimony, so the continuance had to have been granted," Atterberry said Wednesday. "The court took great pains to make clear it was continuing the case for that reason.
"In setting that (November trial) date, the court made clear to counsel that absent an act of God — I think that was the wording that the court used — this case was going to be tried in November. In effect, discovery was cut off and no more witnesses allowed."
However, Wednesday's hearing became necessary after recent developments.
Barnard filed a motion for reliability hearing on Sept. 27. He wrote that the Quincy Police Department learned an inmate in the Adams County Jail with the initials MM had information pertaining to Wiley's case. Det. Kevin Taute of the Quincy Police Department interviewed MM on Sept. 19.
Nelson then filed a motion for leave to withdraw as counsel. He previously had been MM's attorney in another case. Even though Nelson has reassigned MM's case to another attorney in the public defender's office, he doesn't believe that resolved the conflict.
Nelson referred in his motion to People v. Thomas, 131 Ill. 2d 104 (1989), which stated, "Where defense counsel has represented a state's witness, a per se conflict of interest exists if the professional relationship between the attorney and the witness is contemporaneous with counsel's representation of defendant."
Barnard then filed another motion for a reliability hearing on Tuesday, Oct. 10. He wrote that an inmate in the Adams County Jail with the initials JM also had information pertaining to Wiley's case. Taute interviewed JM on Oct. 4.
Nelson then filed another motion for leave to withdraw as counsel. He said JM reportedly was present during the conversation when Wiley reportedly made incriminating statements to MM. Nelson said inconsistencies exist between the accounts of the two inmates of that same conversation.
"Testing the veracity of JM's account likely will require introducing evidence or the differences between his and MM's accounts and an attempt to show that both are fabricated," Nelson wrote.
Nelson said he has confidential information that could challenge the veracity of MM's account. However, he said he isn't at liberty to use that information, and his conflicting loyalties to both Wiley and MM place him in an "impossible position."
Atterberry ruled against allowing MM's testimony in the trial.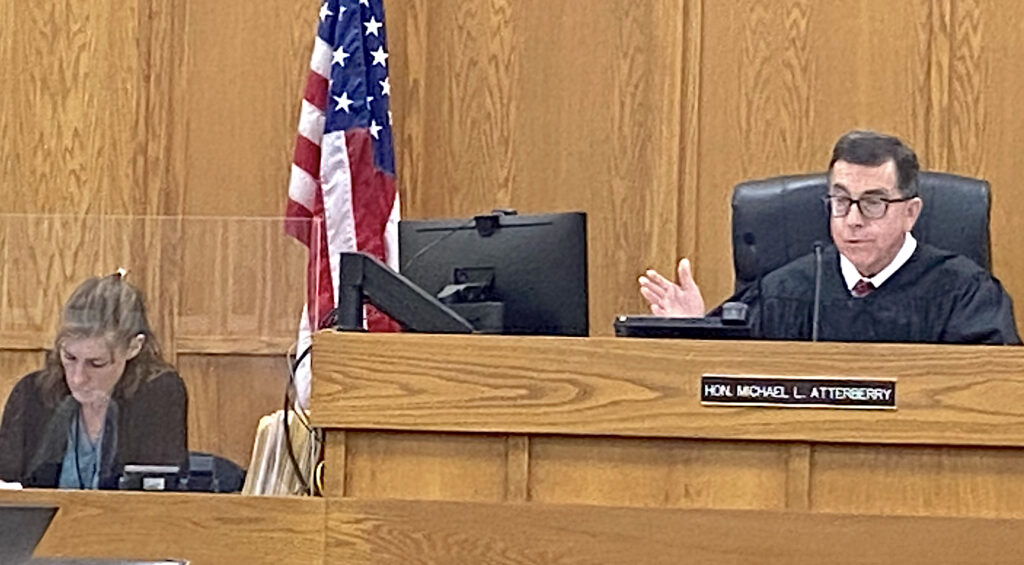 "That places Nelson in a conflict that the court believes to be an untenable conflict that would, in the court's judgment, prevent Nelson from continuing to represent probably both clients but at least Wiley," the judge said. "A result of Nelson being conflicted out of representing Wiley is additional delay in this case. If Nelson is replaced, as this court believes almost certainly would result from this witness being allowed to testify, Nelson would be disqualified by reason of this conflict of interest.
"New counsel would be appointed to represent Mr. Wiley. In order for new counsel to read the voluminous discovery and be prepared for trial would probably result in another year delay in this case. That, in the court's judgment, would not be something that would be appropriate or fair here. This testimony, or this purported witness, is coming at the very last minute after the court had made clear its position that no more new stuff is going to be allowed in this case."
Nelson then explained the second motion to withdraw presented a different issue than the first.
"If the state were to call JM as a witness about the fact there was a purported conversation that was heard or overheard by more than one individual, it would put me in a position not only to cross-examine JM but also potentially seek to introduce into evidence certain aspects of the conversation as related by MM," he said.
Atterberry defined an informant as "someone who purporting to testify by the admissions made to him or her by the accused while detained or incarcerated in a penal institution contemporaneously."
"The reason why that's in there is that those sorts of witnesses, their testimony is inherently suspect because of their position and the position of the accused," the judge said.
Barnard said "troubling overlap" in terms of the potential for conflict exists in the case of JM. He said his plan would be to have JM testify in the trial, but he acknowledged "there's trouble ahead." He added he would like time to evaluate the decision to have JM testify, but "the case has been going on long enough, and everybody wants it to end."
Atterberry tabled the second motion for reliability hearing and Nelson's motion to withdraw should be accepted. Another hearing was scheduled for Oct. 20.
"We've got several possibilities," the judge said. "The court could bar the testimony of the witness JM, allow the testimony of the witness JM or allow it for the purposes of impeachment (JM could not be called as a witness by the state but could be called as a rebuttal witness). Those are possibilities worth raising with counsel."
Miss Clipping Out Stories to Save for Later?
Click the Purchase Story button below to order a print of this story. We will print it for you on matte photo paper to keep forever.