Summer downtown concert series needs City Council approval; Troup says former Newcomb Hotel lot on verge of being sold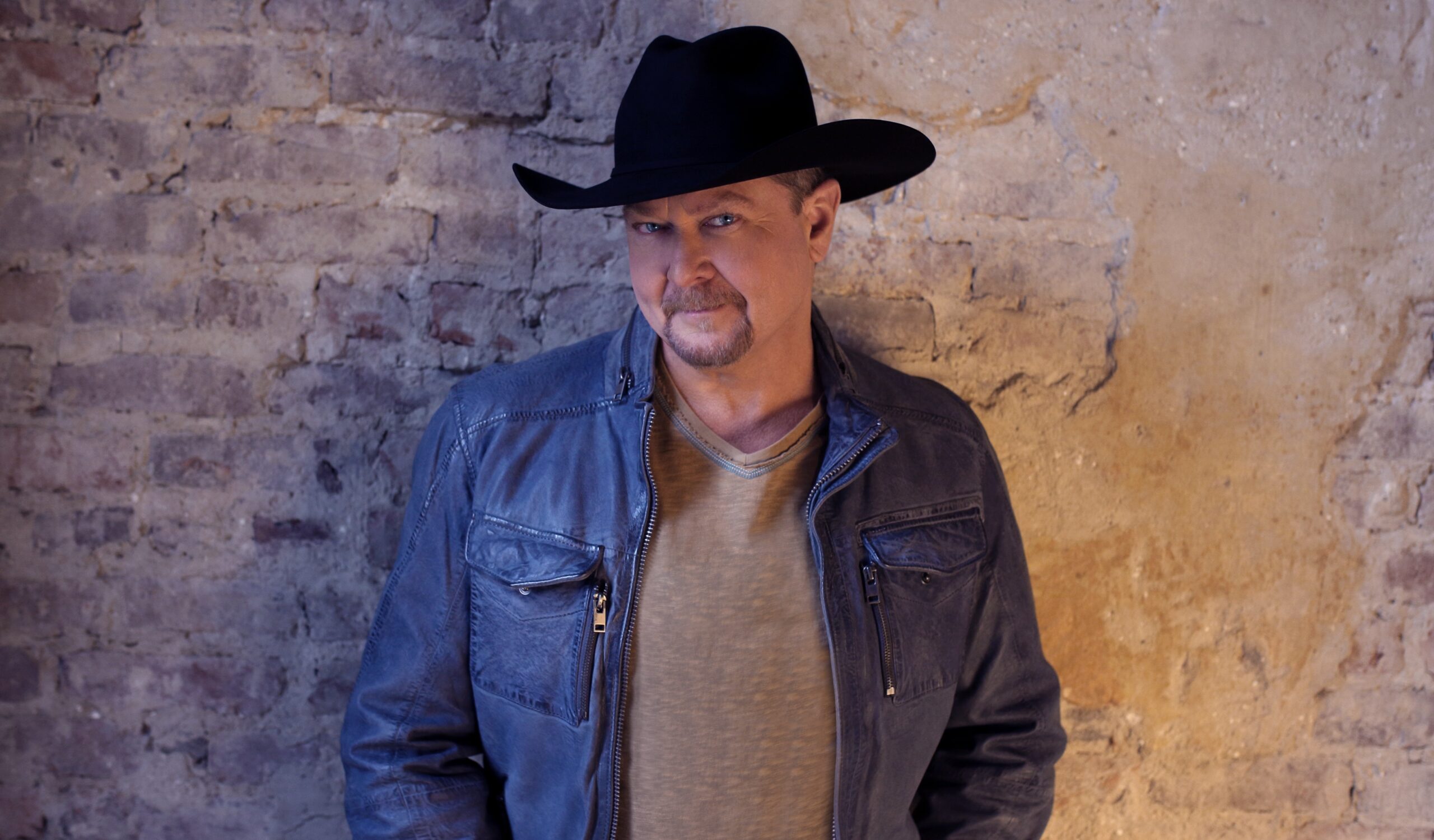 QUINCY — A series of downtown concerts lined up for this summer could be in limbo because of a potential development at the site of a former Quincy hotel.
Scott Edlin has the lineup of performers set for On the Rail's Gem City Summer Concert Series. Deposits have been paid. Contracts are signed. Security is lined up. Ticket sales began Friday, March 17. He already has award-winning country star Tracy Lawrence penciled in to perform on Sept. 3.
All he needs is for the Quincy City Council at its Monday meeting to approve the use of the city's empty lot at Fourth and Maine. However, that may not happen as easily as Edlin would like.
Quincy Mayor Mike Troup said Friday he's been in conversations with potential developers who are evaluating a possible purchase of the property at Fourth and Maine, which was the site of the historic Newcomb Hotel before it was demolished after a fire on Sept. 6, 2013.
"(Developers) want that lot to put a structure on it," Troup said. "So, if that happens, let's say May or June or July, they're not going to want to wait until the following year to start construction."
Troup said he doesn't have a proposal to bring to the Quincy City Council. In fact, he doesn't see that happening until May at the earliest.
"There's one solid group that I've had conversations with them monthly for the last few months," the mayor said. "The level of interest and the questions are getting down to the details. We don't have a set price for that lot. We've said, 'Give us a proposal and what you're going to build and the time.' That's what we're going to judge the project on.
"(Aldermen) want to see a two- or three-story building erected there that fits within the square. Somebody is going to want to start building once they buy the lot. My goal is to sell that property, not to keep it as a lot."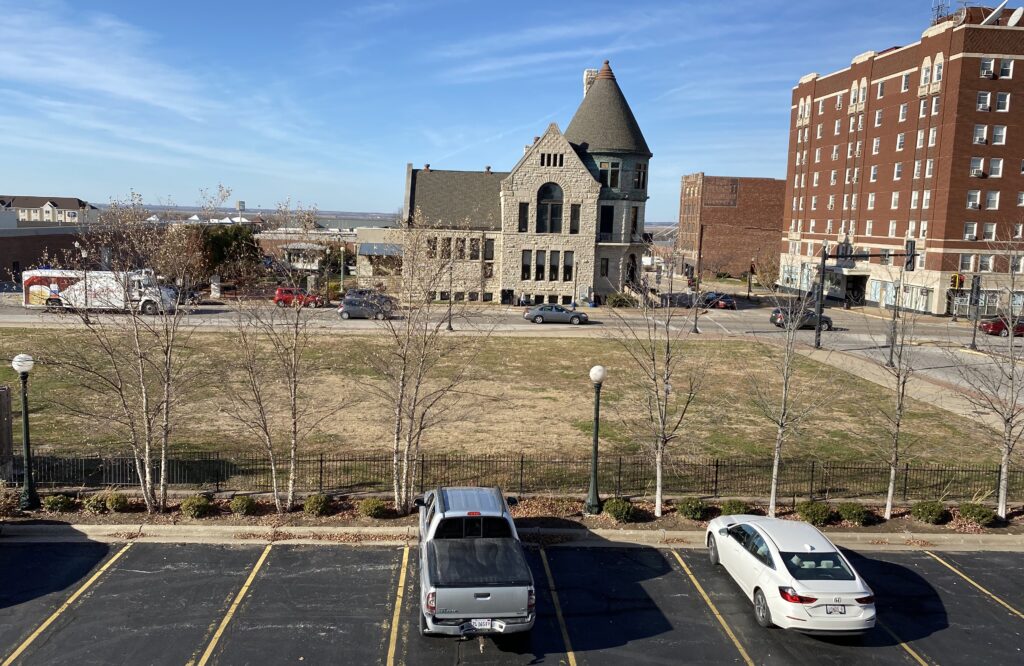 Edlin owns On the Rail restaurant at 129 S. Fourth, next door to the Fourth and Maine lot. He said he met with Troup and 7th Ward aldermen Jack Holtschlag and Ben Uzelac three months ago.
"This should have already been done," he said. "There were no hiccups. I knew Lincoln-Douglas (Apartments at 101 N. Fourth) was complaining about the noise. There's one ringleader over there who had a petition going around for me not to do this. The mayor said right out of his mouth, 'I'm not going to let 15 people dictate what thousands are wanting to bring to Quincy.'
"Yet here we are. Here we are."
He says waiting on the city has created a lot of anxiety. However, City Clerk Laura Oakman said Edlin didn't file applications for the concerts with the city until Feb. 10.
"I know (the aldermen) have a lot of other stuff going on," Edlin said. "But this is probably why this might be my last year (having an event). I'm not going to spend thousands of dollars out of my pocket and worry if it's going to go south."
Aldermen will be voting Monday on the concerts scheduled for May 27, June 3 and June 17.
"Let's take the ones that are pretty close together now and make a decision what we want to do," Troup said. "The ones that are further out (July 8 and Sept. 3), that gives us time in case we're able to get an offer on that property. Scott needs to be working either with the (Quincy) Park District or others as to where else could he have the other concerts. You've got to have a backup plan."
The Quincy Police Department has approved waiving liquor ordinances to allow for the consumption and possession of liquor on a public street or lot, permitting open liquor to leave the licensed premises and selling of liquor outside the licensed premises.
However, based upon results of a neighborhood canvas, the QPD did not make a recommendation for approval or denial of a live entertainment/public gathering license for the event.
"That is going to be a hurdle for the council to go through," Troup said. "This is a big issue."
The mayor said one of the concerts Edlin held last year received noise complaints.
"A concert is supposed to close by X time," he said. "I don't know if it was 11:30 p.m. or midnight, but they continued the music past that time. When you get a permit and you're supposed to stop at X time, you stop the acts. One of the concerts, people could hear the music south of Jefferson Street, and they got complaints on the north side of town as well.
"We'd like to bring people to town and have some other activities. We're interested in those types of events, but they have to be managed."
Edlin says he hears frequently from friends and restaurant customers that Quincy needs these events — particularly downtown.
"People complain about having something to do," he said. "I want to bring people to downtown Quincy, not just for my business but for other local businesses and the hotels."
Edlin also hopes the city will provide funding through the Bring Events to Quincy (BET on Q) grant program to help offset his costs. The program provides financial support for local events, reducing the financial risk event organizers take on, whether it's a new or existing event. The city invests a portion of the revenue from the 1% food/beverage tax it collects into the BET on Q program.
"I asked for it before and we got turned down," Edlin said. "But this year with Tracy Lawrence and some other acts, I feel like the hotels are going be packed downtown. I want to keep getting bigger and bigger."
Lawrence, 55, has had eight No. 1 hits on the Billboard Country Charts. "Find Out Who Your Friends Are" spent 44 weeks on the charts before hitting No. 1.
On the Rail is bringing back a couple of fan favorites in Decades of Decadence and the AC/DC tribute band Thunderstruck. Up-and-coming country star Kameron Marlowe comes to town in early June. He had a successful run in 2018 on "The Voice" reality TV competition before moving to Nashville.
Edlin sees what's happening in other downtowns around the country and wants to replicate that success in Quincy.
"I just need people on my side," he said. "I know it's loud, but have you ever been to a concert where it's not loud? I travel for the railroad and downtowns are booming because of events. I feel like in Quincy (the government) says one thing but in another respect they don't want it."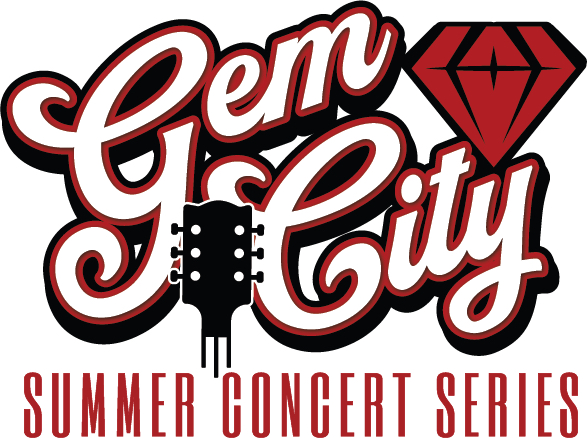 The Gem City Summer Concert Series lineup, presented by On the Rail Bar and Grill, is:
May 27: Decade of Decadence, Ghost of Judas, and The Sprucells
June 3: Kameron Marlowe with Walker Montgomery
June 17: Thunderstruck with Top Gunz
July 8: Hinder with Royal Bliss
Sept 3: Tracy Lawrence
Each concert is on a Saturday except for the Tracy Lawrence performance, which is on the Sunday of Labor Day weekend. Gates will open at 6 p.m. for each concert, and the shows will begin at 7:30 p.m. Tickets can be bought at www.gemcityconcerts.com.
Miss Clipping Out Stories to Save for Later?
Click the Purchase Story button below to order a print of this story. We will print it for you on matte photo paper to keep forever.