Sunset Home looking to raise $5 million to build 106-bed skilled nursing facility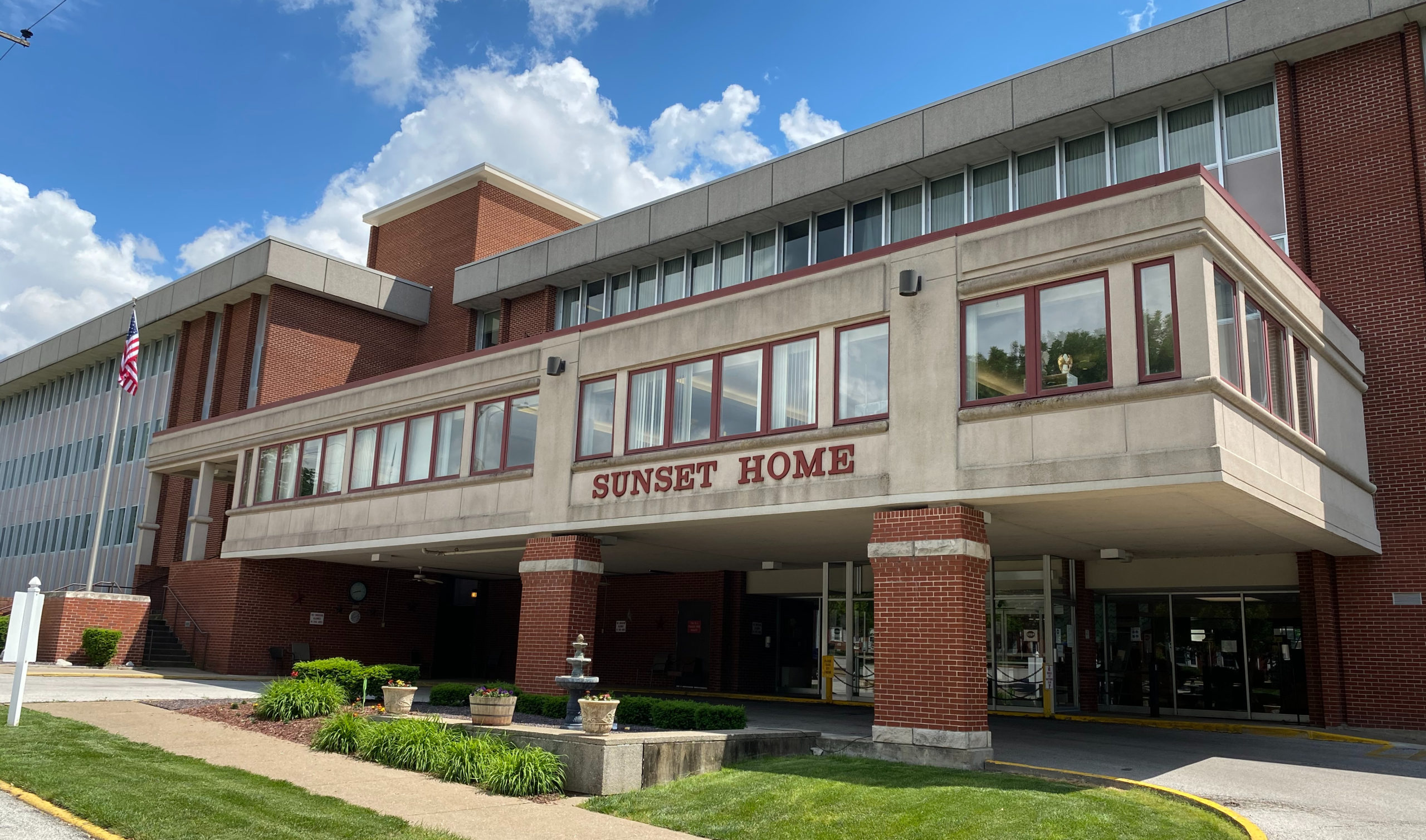 QUINCY — Sunset Home is looking to raise at least $5 million as part of a campus renovation plan that would include construction of a 106-bed skilled nursing facility across the street from its current location at 418 Washington.
Jerry Neal, administrator at Sunset Home, says a 43-bed Alzheimer's unit added to the current facility in 2001 will be renovated this summer into an 18-bed assisted living facility. Once construction of the new facility is complete, plans are to have the facility at 418 Washington demolished. A 24-bed assisted living facility will be built in that spot.
Eight more duplex/patio homes for independent living also will be added. All levels of care — skilled nursing, intermediate care, assisted living and independent living — will be offered on one campus.
Sunset Home also has 16 villa condominium units on its campus. Sunset Apartments is a 93-unit building at Eighth and Broadway.
The entire cost of the renovation project is approximately $25 million.
Sunset Home plans to take out a Section 232 loan from the U.S. Department of Housing and Urban Development and the Federal Housing Administration. The 232 loan helps finance nursing homes, assisted living facilities, and board and care facilities.
Sunset Home is downsizing from 132 beds in its current facility to 106 in the new facility.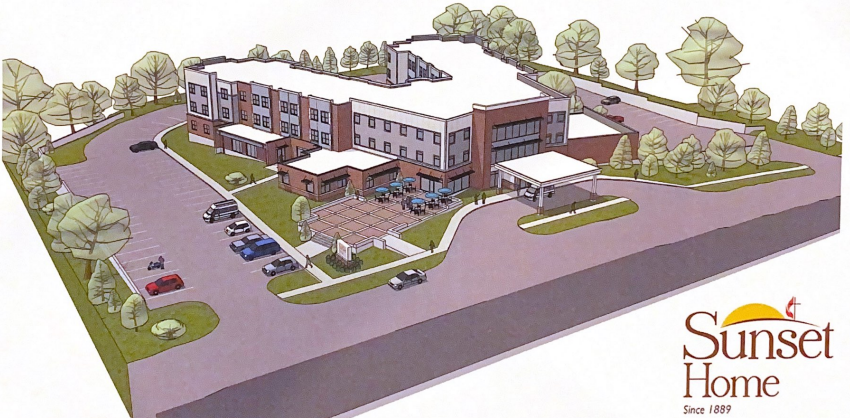 "We conducted an enhanced skilled nursing analysis … to determine what would be the right sizing of a facility going forward," Neal said. "We looked back at census trends for five or six years and, as we go forward, the next 10 to 15 years or whatever.
"When you look at the explosion of assisted living, freestanding memory care and more in-home type services that are being offered and provided, the need for in-house skilled nursing was not going to expand and probably was going to decrease."
Neal also noted that two of seven skilled nursing facilities in Adams County — Sycamore Healthcare in Quincy and North Adams Home in Mendon — recently closed, causing a loss of 297 licensed beds. Montebello Manor in Hancock County also recently closed.
"When you boil that down, the sustainability of the existing skilled facilities that are left is going to be vital to this community," he said.
Figures provided by Sunset Home show that Quincy has 473 licensed skilled nursing facility beds, and Adams County has 629. Sunset Home ranks second in skilled nursing facility admissions in Adams County with 121 in the past year, trailing only Blessing Hospital's own skilled nursing unit (227).
Sunset Home has admitted 1,118 residents for short- or long-term care in the past five years.
The capital campaign, the 728 Project, is named after the address — 728 S. Fourth — of the new facility.
All rooms in the new facility will be larger and private.
"It's going to be more efficient and economical from an operational standpoint," Neal said. "Both from the (heating, ventilation and air conditioning) as well as operational costs, and also because of the way the building will be laid out with centralized nursing units and centralized dietary dispensary type of systems. The new building will offer many more efficiencies and amenities from what we currently have."
Neal wants a construction manager hired by August or September. He believes construction will begin around July 2022.
Charles and Augusta Pfeiffer opened Altenheim ("Old People's Home") in their home at 418 Washington in 1889. The west wing was added in 1900, and the east wing was added in 1927. The first infirmary unit was built in 1957, and a therapy gym, linen room, craft room, chapel, beauty parlor and barber shop were added in 1971.
EDITOR'S NOTE: The locations of the villa apartments and the 93-unit apartment complex were incorrect in a previous version of this story.
Miss Clipping Out Stories to Save for Later?
Click the Purchase Story button below to order a print of this story. We will print it for you on matte photo paper to keep forever.