'Taking care of what we have matters': Windows in bed and breakfast on Hannibal's Main Street being preserved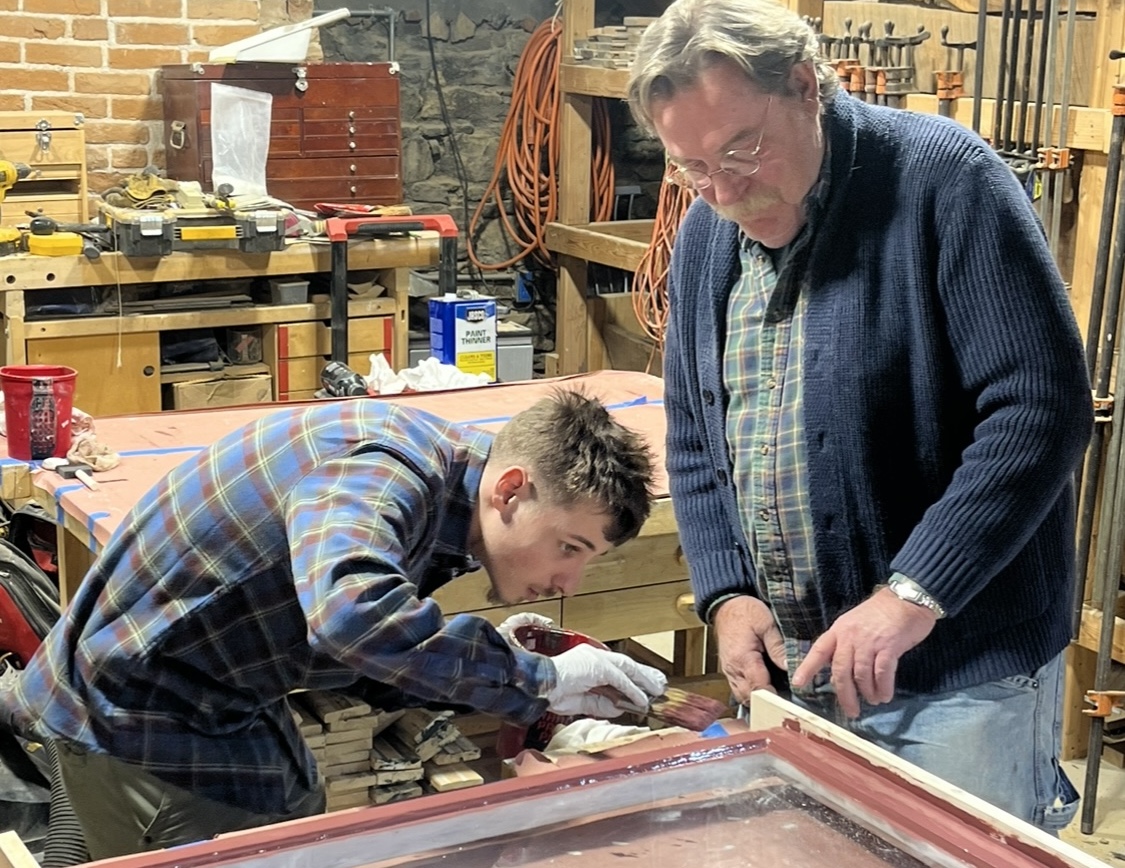 HANNIBAL, Mo. — Locals have come to appreciate the historic look of buildings in downtown Hannibal Part of the city's history is maintained through its architecture.
These old buildings don't last forever, though. As they get older, they require renovations to keep them in good condition.
One such building is the Main Street Bed and Breakfast at 201 N. Main, owned by Michael Ginsberg. He has been working in the hotel and food industry for decades. He moved to Hannibal in 1988 and bought the bed and breakfast building in 2000. The first floor was restored in 2008.
The building has been home to many other businesses. Phone lists from its time as a barber shop can be found in a door frame. The building was a resale shop at one point. It originally was built to be the F&M Bank in 1875. It was on the steps of this historic building that Mark Twain entertained the locals by delivering a speech during his last visit to Hannibal in 1902.
Ginsberg recently decided the building's 19 10-foot windows needed to be removed and restored.
Restoring windows from a building this old requires the skills of an experienced professional like Bob Yapp.
Yapp moved to Hannibal in 2008 and immediately started restoring the building that would become the Belvedere School for Hands-On Preservation. He has restored more than 160 buildings while working in preservation and leading workshops. Some of these workshops focused on windows. He even had his own PBS show called "About Your House with Bob Yapp."
Yapp's father taught him at a young age that nothing was owned by one person forever. Someday his childhood home would become someone else's, then someone else's after that. Yapp took that lesson to heart.
"Our job is to do quality work that lasts so the next family can enjoy this house as much as we have, and that's called stewardship," said Yapp. "This was the first time I really understood that … taking care of what we have matters."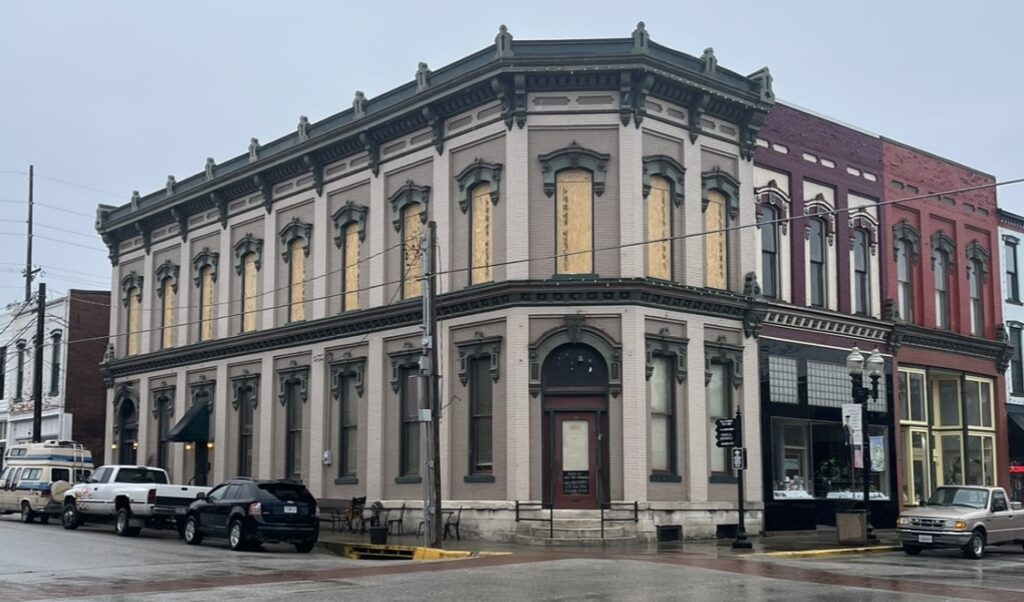 Buying new windows when taking care of buildings like the Main Street Bed and Breakfast sounds easy, but that is not the goal. People want buildings to be safe, which often means they want a building to be modern and built with new materials.
That is not the only way to repair an old building.
"We're not replacing. We're replacing pieces," Ginsberg said. "Even that is not new lumber. (Yapp's) got all this old stuff already."
The focus of projects like these is not to replace the entire building until it is brand new. Instead, Ginsberg and Yapp are working to restore what already is there. If the windows need repair, they may be repaired with pieces of wood taken from other old buildings.
"We're retaining all the original old wood," said Yapp. "We can't get the old wood from what we call first growth or old growth trees, and those forests are gone. If we send that stuff to the landfill, we're throwing away a precious resource."
One reason people are so quick to replace parts of a building is to make sure they are protected from weather. People worry that older buildings may let in water during storms or that heat will be lost.
This hasn't been an issue for the Main Street Bed and Breakfast. Keeping the building well-maintained is why it has lasted so long. It may require more time than replacing parts of the building with new features, but it is better in the long run.
"It actually ends up costing less than replacing," Yapp said. "It would cost him a lot more money to replace the windows. They wouldn't be as quality, and they wouldn't be as energy efficient. What I tell people is preservation doesn't cost. It costs less than building. It's just more labor intensive. We use far less materials, because we're saving original materials."
Yapp says features like windows need to be replaced much more often than they used to be. This is another reason he finds preservation so important.
"Replacement windows are being replaced every 15 to 20 years," said Yapp. "These windows … won't have to be restored for another 80 to 90 years. If they're maintained, they should be in good shape. That's called sustainability."
Besides being more sustainable than replacing parts of a building, preserving these old structures attracts people from other areas. People visit downtown Hannibal to see these buildings because of the authenticity that can no longer be found in modern buildings.
Noah Klauser is a Quincy native and a Culver-Stockton College student serving as an intern for Muddy River News during the spring semester.
Miss Clipping Out Stories to Save for Later?
Click the Purchase Story button below to order a print of this story. We will print it for you on matte photo paper to keep forever.