Testimony from law enforcement helps build case against Yohn; prosecution expects to wrap up Thursday afternoon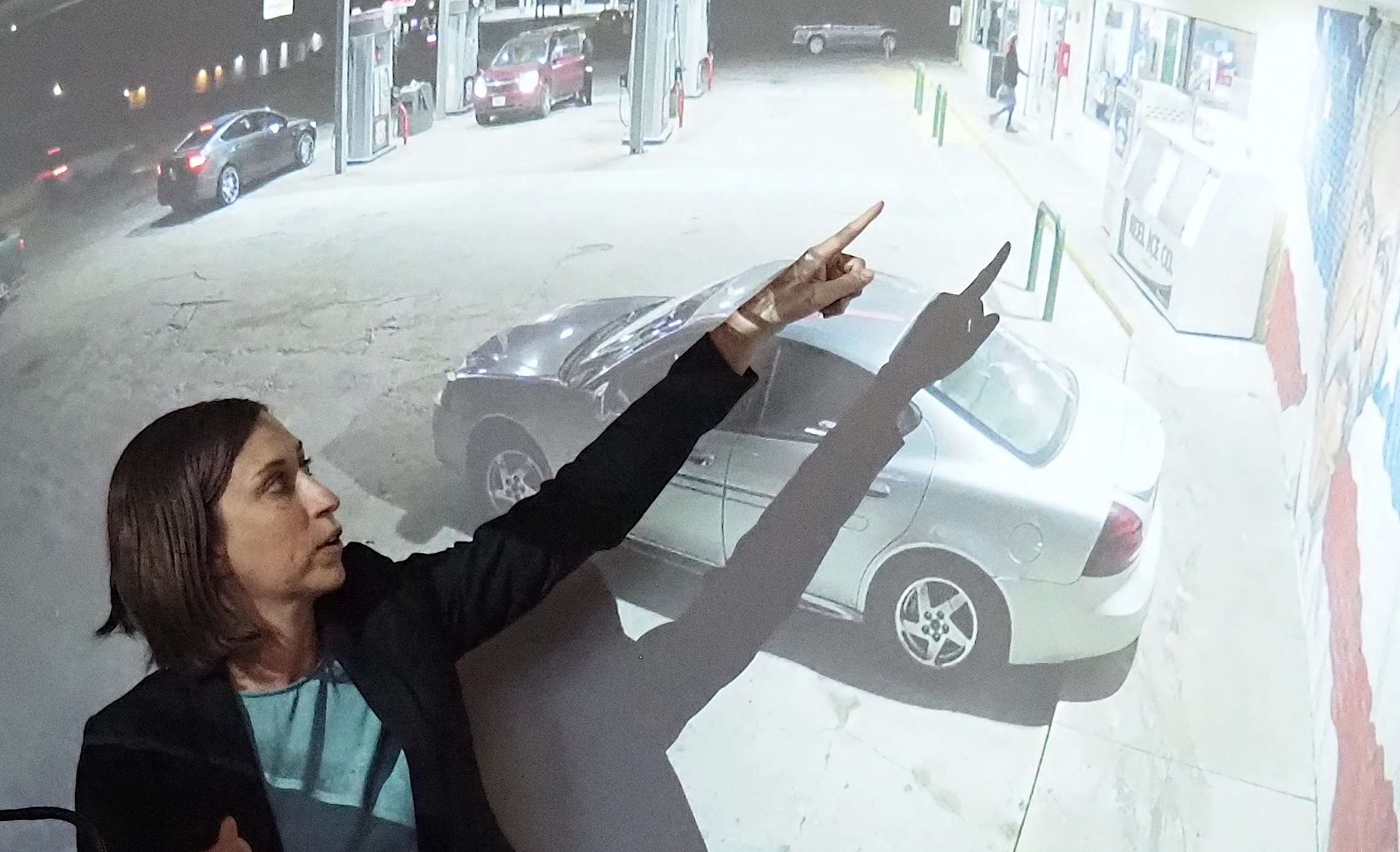 QUINCY — Assistant State's Attorneys Josh Jones and Laura Keck showed video, photos, evidence and science discovered in its prosecution of the Bradley Yohn sexual assault trial as they laid the foundation of their case Wednesday in Adams County Circuit Court.
Yohn, 36, is charged with home invasion with a dangerous weapon, home invasion predicated on criminal sexual assault, aggravated vehicular hijacking, aggravated criminal sexual assault with a weapon and residential burglary. He allegedly committed the crimes on Nov. 9, 2021, at the home of Christine "Tina" Lohman Schmitt. She died 33 days later on Dec. 12, 2021.
Yohn is defending himself pro se with Public Defender Todd Nelson serving as standby counsel.
The 10-man, two-woman jury heard testimony from five prosecution witnesses from various law enforcement agencies Wednesday. The jury also heard the testimony of David Joseph, who was working at the Phillips 66 convenience store on Mark Twain Avenue in Hannibal, Mo., the night of Nov. 9, 2021.
The jury was shown surveillance video of a white car pulling into the lot at 8:08 p.m. (The alleged attack of Lohman Schmitt took place around 6 p.m. in Quincy.) When Keck asked if he remembered two people who showed up that night at the gas station, Yohn objected.
"I'm sure a lot of individuals showed up to the gas station," he said. Judge Roger Thomson overruled.
Keck also played video from another surveillance camera at the front door of the convenience store. It showed a shorter Black woman wearing a pink hoodie and a taller white man with a red beard wearing a black and gray jacket, a red Adidas T-shirt and a stocking cap, and carrying a purse enter the store.
Yohn objected again, saying the video was edited.
"If you want to play a full video for the jury … you can use that in cross-examination or as you see fit," Thomson said.
The video showed the Black woman and the white man play the video gaming machines inside the store. Joseph said he saw the man carrying a Ziploc plastic bag full of money.
"Were you worried that something could happen to him?" Keck asked.
"Yes," Joseph replied. "If he was like where I grew up, you could have a problem if somebody saw you with that."
During cross-examination, Yohn asked Joseph if he knew anything about the case.
"No, other than what I saw at the gas station," Joseph replied.
Yohn later said, "You're not lying, are you?" After Keck's objection was sustained, Yohn said, "The witness knows why we're here today."
After briefly questioning Joseph about whether he could see a Ziploc bag full of money, Yohn then said, "I'm going to go into your criminal history. It's not extensive." That brought another objection from Keck, saying Joseph doesn't have a criminal history.
Yohn then asked for Joseph's observations of the two people. When Joseph said the Black woman appeared "normal," Yohn replied, "She didn't appear rambunctious or maybe even high?"
Joseph said the woman appeared uneasy or anxious at the end of the video.
Yohn then said about the man in the video, "He was carefree. He was normal. Was he not?"
Joseph replied, "I guess."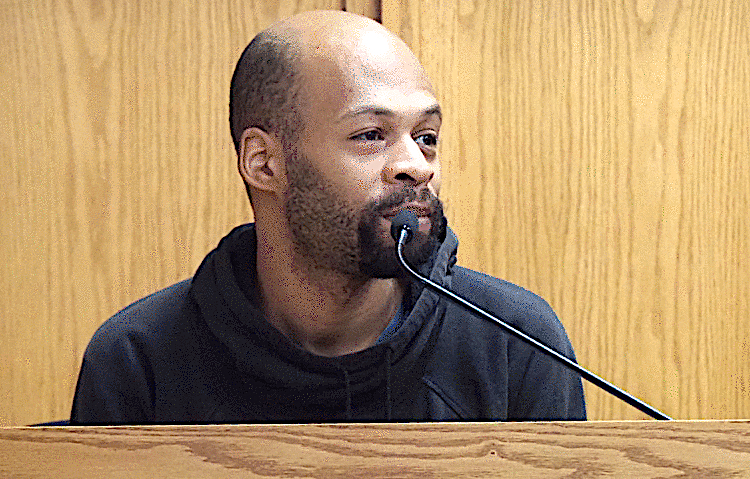 John Schone testimony
John Schone, an investigator for the Adams County Sheriff's Department, testified he went to Springfield the following day when he learned of Yohn's arrest.
Many of the items that Tim Schmitt (Lohman Schmitt's husband) testified on Tuesday that were missing were found at the site of Yohn's arrest. Among them were a chainsaw, a hedge trimmer, jewelry, a watch, a purse and a Star Trek pin. Schone said $8,345 in cash was found in the purse, along with car keys, checks and a voter ID card.
Schone also said a pair of size 12 white Reebok shoes were taken from Yohn when he was arrested. The white Toyota Avalon missing from the Schmitt home was found four blocks from where Yohn was arrested.
Brandi Field testimony
Shoe impressions were discovered in the Schmitt home on the night of the attack by Brandi Field, now a retired crime scene investigator for the Illinois State Police. Field also testified she used black powder to dust for fingerprints on the car stolen from the Schmitt home, and she secured a can of carpet cleaner to allow the ISP crime lab to investigate for fingerprints and DNA.
During cross-examination, Yohn asked Field how many people had walked through the house that night during her investigation. Yohn counted on his fingers as she listed the names of family members and law enforcement officers.
"That's approximately 15 people," he said. He then questioned why the only shoe impressions lifted from the scene were from the Reebok shoe.
"If you're worried about other footwear impressions (and) why didn't I collect those, I received images of those other subjects who were in inside the house — and that is in my report," Field said.
Field also confirmed no fingerprints were found on the safe in the basement.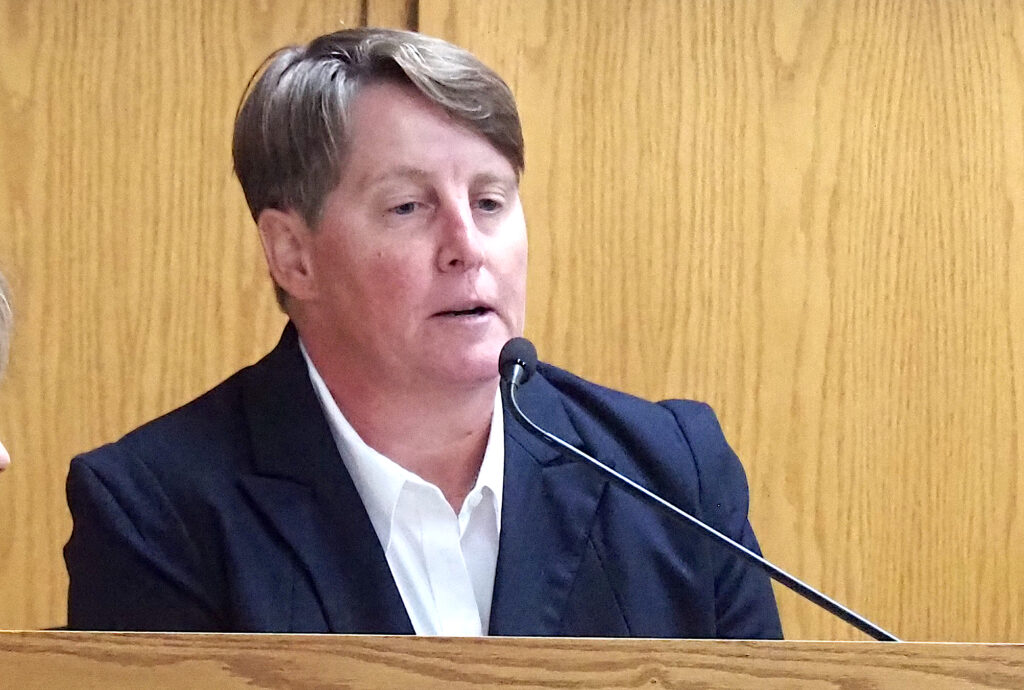 Joe Lohmeyer testimony
Joe Lohmeyer, a sergeant with the Adams County Sheriff's Department, testified to responding to a call to the Schmitt home. When he entered, he said he saw an older female sitting on the floor "who looked distraught." He then asked Lohman Schmitt to describe what had happened.
She said a white red-headed male "with a scruffy beard" climbed in the car and told her to scoot over to the passenger seat. She said the man was rubbing her crotch and threw her cellphone out the window. When they arrived at the home, she said she ran inside, but the man kicked the door in and rummaged through the house. She said he was upset about not getting more money.
"What I've seen in other people was shock, just disbelief, kind of bewilderment," Lohmeyer said of Lohman Schmitt's demeanor. "When I would talk to her and ask what happened, there was like a pain for kind of remembering it and some hesitation. It was kind of a little bit disjointed as far as how the conversation went."
Yohn said the report Lohmeyer turned in on the incident was "minimal." Lohmeyer said he didn't remember how long he was at the home, nor did he remember how many family members arrived at the scene or where he traveled that night looking for the stolen car.
"Eighteen years. That's a lot of time," Yohn said, referring to how long Lohmeyer said he has worked in the sheriff's department. "Takes a toll on one's memory."
Keith Kinney testimony
Keith Kinney, who was assigned to the U.S. Marshals Fugitive Task Force in November 2021, testified on how Yohn was arrested. Yohn objected and said Kinney didn't write a report on the arrest. Jones explained the person who wrote the arrest report couldn't be at the trial, and Kinney was there to describe what happened.
Yohn was arrested Nov. 10, 2021, by the U.S. Marshals. Kinney said he was at another store when he learned Yohn had been apprehended. Yohn was on the ground with a purse over his shoulder when Kinney first saw him. A large amount of money and jewelry was discovered. A rosary was found in Yohn's pocket.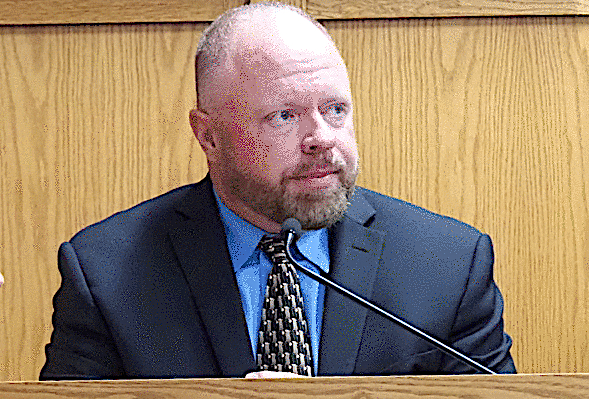 Kelsey Miller testimony
Kelsey Miller, an investigator with the Adams County Sheriff's Department, made a brief appearance on the witness stand. It was expected to be lengthy, given comments made on several occasions in court by Yohn about his disdain for her. However, he only asked one question about a buccal swab taken from inside Yohn's cheek.
Testimony is expected to continue at 9 a.m. Thursday. Jones said his final three witnesses are from the Illinois State Police, and he expects to be finished by noon.
Miss Clipping Out Stories to Save for Later?
Click the Purchase Story button below to order a print of this story. We will print it for you on matte photo paper to keep forever.