'The Acid Lady,' convicted of sealing dead husband in barrel of acid, seeks clemency in California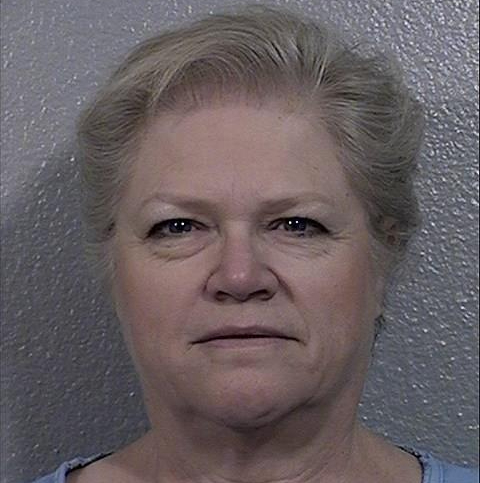 GOLDEN, Ill. — Larissa Schuster was sentenced in May 2008 to life in prison without the possibility of parole for killing her estranged husband, Golden native Timothy Schuster.
Timothy Schuster's brother, Ted, never figured the ordeal was ever truly over.
"When (Larissa) was convicted, the state's attorney's office in Fresno County told us to be prepared that there will be appeals down the road," said Ted, who lives in Golden.
Ted received a letter on April 9 from Nora Fuentes, a special investigator with the Fresno County District Attorney's Office, explaining that Larissa had sent a request to the office of California Gov. Gavin Newsom asking for clemency. The letter explained that if Ted wanted to oppose the clemency application, he was to send a written statement to the district attorney's office as soon as possible.
Clemency is a power given to a public official, such as a governor or the president, to in some way lower or moderate the harshness of punishment imposed upon a prisoner. It is not a pardon, which eliminates an entire sentencing.
Larissa, 60, is a native of Clarence, Mo., and a former biochemist in Clovis, Calif. Nicknamed "The Acid Lady," she is currently living in the Central California Women's Facility in Chowchilla, Calif. She was convicted in December 2007 by a Los Angeles County jury of knocking out and killing her estranged husband, then sealing his body in a barrel of acid, possibly while he was still alive, in July 2003.
The jury convicted Larissa with the special circumstance that the murder was committed for financial gain. At the time of Timothy's death, the Schusters were going through a divorce after nearly 20 years of marriage.
Timothy's half-dissolved remains — intact from only the belt buckle down — were found inside a 55-gallon barrel concealed in a storage unit his wife had rented days after Timothy was reported missing. During the trial, Larissa admitted to helping hide her husband's body but claimed a former employee, James Fagone, killed him.
Ted said he wasn't surprised when he received the letter informing him of Larissa's clemency request.
"You just never knew when it would happen," he said. "My wife keeps saying (Larissa) will probably walk out of there yet. Who knows with the stuff that goes on out there?"
Clemency must come from governor
Gavin Rutiaga, chief deputy district attorney in Fresno County, says Newsom is the only person with the ability to grant clemency in California. He can make a ruling at any time.
"The inner workings of how or why a governor moves along cases like this, I can't say," Rutiaga said.
When the district attorney's office receives notification of a clemency request, Rutiaga said the typical response is to gather information by reaching out to relatives of the victim and lodge a complaint with the governor's office.
"We believe it's persuasive to have the family involved and inform them of what's going on," Rutiaga said.
Ted said that he knows of six letters that were sent to Fuentes opposing Larissa's clemency request.
Newsom has given 72 pardons, 79 commutations (reductions in sentence) and 20 reprieves (typically given for medical reasons) since he was elected as California's 40th governor in January 2019. Rutiaga did not know how many requests were denied.
Rutiaga didn't want to speculate on what would convince Newsom to give Larissa clemency.
"That's the million dollar question," he said. "He would look at the circumstances of the case and balance that versus what has occurred in the interim, if there were any compelling storylines that would negate the crime."
Fagone admitted to helping with the murder but said Larissa planned and carried out the crime.
'i don't fit in and don't ever intend to'
Larissa recently participated in a video series on YouTube called "Stories from the Penitentiary." A man only identified as "Big White" documents his correspondence with inmates from around the United States. He wrote a letter to Larissa, and "Big White" read the letter she returned to him in December 2020.
Larissa wrote that she has "done very well here" in prison and has had no problems.
"I don't fit in and don't ever intend to," she wrote.
She wrote that she took a position at the penitentiary in the Peer Health Education Office, giving presentations on communicable diseases. She also says she educated the inmates about prison rape when they enter the facility.
Larissa said she left those jobs in August 2019 to begin studying to become a certified alcohol and drug counselor.
"Once I complete the education, I have to do 255 hours of practice, and then I can sit for my certification exam," she said. "I will be able to use a certification out in the community hopefully one day when I get a chance at parole."
She said she is allowed to use the computer in Chowchilla because "I have demonstrated that I am trustworthy and honest." She stays active by doing 40 minutes of modified aerobics daily as well as 240 sit-ups at least five times a week.
Larissa is making an afghan for her son's first child, taught herself to play the guitar in prison and plays Christian music and performs at church services. She wants to spend time with her children and grandkids on her first day if she's ever granted freedom.
"Prison is a temporary place for me," she wrote. "I have had to learn to make the best out of every day. I've learned so much about myself in here that I am thankful in a way that I've had the opportunity to explore myself in ways I would never have been able to. At least now I understand more about what happened to me to make the horrible decisions I made."
Struggling to forgive Larissa
Ted, 61, was two years younger than Timothy. He said he didn't plan to listen to all of Larissa's letter in the YouTube video, but it was captivating enough to complete.
"She's gaming the system again. That's exactly how I felt," Ted said. "She knows how to manipulate people. She did it with the guy who helped her."
He doesn't believe he can forgive Larissa.
"I saw the toll it took on my mother, Ted said. "When we went through her stuff (after she died), we found a folder. She would sit and read those trial transcripts. She had every page curled back. That's how often she had gone through those and read them.
"So no, I don't think there's any way that I could forgive her. I know there's probably some of my other family members who have, but there's sure a lot of them who haven't."
Miss Clipping Out Stories to Save for Later?
Click the Purchase Story button below to order a print of this story. We will print it for you on matte photo paper to keep forever.