'These are just the ones we've seen': Deputy chief says two untraceable ghost guns recently were confiscated from kids under age 14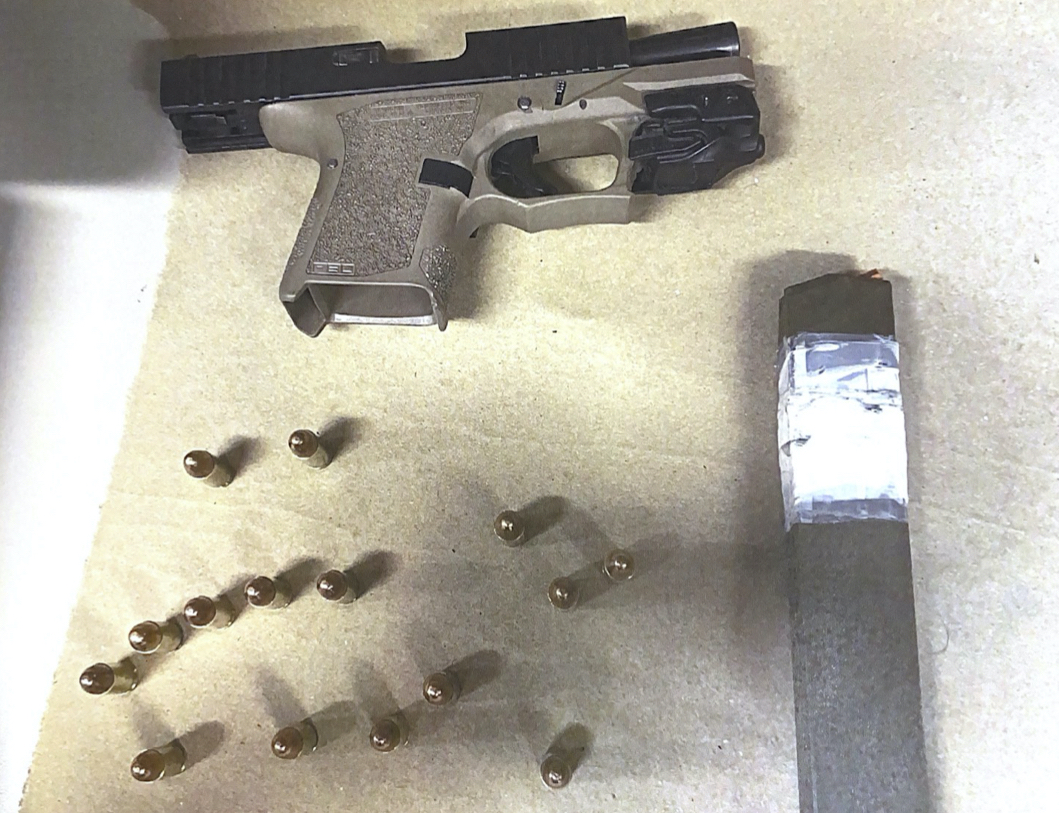 QUINCY — Ghost guns haven't been around long, and recent legislation signed in Illinois is expected make selling and possessing them more difficult in the future.
Two of them, however, recently caught the attention of Shannon Pilkington, deputy chief with the Quincy Police Department. Both ghost guns were confiscated by police in the past three months from children under the age of 14.
"We don't know (how the kids got them)," Pilkington said. "We're working on one case now. We think one was passed around between several people. These kids are being stupid. They were out in public with these, and they were seen by somebody who turned them in. There were a lot of pictures on Facebook with one of them. It was a Glock rough replica, and it actually had a 30-round magazine with it."
Ghost guns are firearms that are privately assembled and untraceable. People assemble them from "buy build shoot" kits or from other parts or use a 3D-printer. Unlike other guns, these weapons don't have serial numbers.
Until they're put together, they're not considered guns.
Ghost guns are easier to acquire than conventional firearms, so they are more accessible to young people. Ghost gun kits aren't regulated like regular guns. They don't require background checks. That leaves massive legal loopholes for people with mental illnesses or criminal records barred from gun ownership.
A press release from illinois.gov notes the Illinois State Police has worked on 28 cases concerning ghost guns in May alone. The Department of Justice reports law enforcement collected more than 20,000 "suspected ghost guns" during investigations last year — 10 times more than the number collected in 2016.
'They're making money off people who can't get guns'
"(Ghost guns) really were not on radar until about six months ago," Pilkington said. "You buy the gun like 80 percent complete. You buy the trigger mechanisms and all the internal parts separately. There's a jig that you put it in, and it comes along with a thumb drive that tells you how to do it. You could drill holes where the holes need to go through the receiver, and then you put it together yourself.
"Buying them independently is not illegal. Once the firearm is put together, you must have a FOID card to have it, and they're not serialized."
Putting a ghost gun together is more expensive than buying one already assembled.
"They're making money off people who can't get guns," Pilkington said. "A regular Glock might be $500, but by the time you buy all the parts and put one together, you're talking about $800, depending on what makeup and style you get. That's why regular people aren't buying them.
"If you go on these websites (to buy ghost guns), they tell you you're supposed to go to a gunsmith. Well, these people aren't taking them to a gunsmith. They're just making them by themselves, and who knows if it's going to function properly or blow up in your hand."
Biden, Pritzker take steps aimed at sale of ghost guns
President Joe Biden and the Justice Department announced steps in April aimed at combating gun crimes, including a rule targeting the manufacture and sale of ghost guns. Commercial manufacturers must include serial numbers with ghost gun assembly kits beginning in August. Sellers must be federally licensed, run background checks before selling homemade gun kits and keep records of the purchases for as long as they are in business.
Illinois Gov. JB Pritzker signed House Bill 4383 into law on May 18. It bans the sale and possession of ghost guns statewide. Illinois became the first state in the Midwest to ban ghost guns.
Many websites offering ghost guns for sale have countdown clocks to inform people how many days they have to legally buy them.
"You can buy AR-style rifles. You can buy short pistols. I mean, you can buy anything," Pilkington said.
Most sites that sell ghost guns don't ask for an age of the buyer.
"One site only sells the uppers and the internals. You go to another site to buy the lowers," Pilkington said. "It just depends on what company you go with."
Pilkington believes ghost guns will be available on black market
Pilkington says the issue is bigger than the two confiscated local guns.
"Those are just the ones we've seen," he said. "Those are the ones we've recovered. How many out there that we haven't recovered? If a handgun is used in a shooting, you can't trace it. There's no serial numbers on where it came from.
"We had a gun that was used in a case we had, and we tracked it back to a guy who was getting his car serviced at Wal-Mart somewhere down by St. Louis. A service department employees stole it out of the glove box. We can track (serialized) guns back and figure out where they came from and have some history. With a ghost gun, you have no clue because they're not serialized."
Pilkington isn't sure changes to federal or state law will slow the sales of ghost guns.
"I guarantee you, when the federal law goes into effect, you're still going be able to buy the black market parts, because they're out there," he said. "How many (ghost guns) are sitting in the houses of people who are felons and have kids? It's scary. These kids are immature. They don't think about the consequences. They're not mature enough."
Miss Clipping Out Stories to Save for Later?
Click the Purchase Story button below to order a print of this story. We will print it for you on matte photo paper to keep forever.