'This is a real problem, and we are real people': About-to-be-evicted tenants tell aldermen about issues with landlords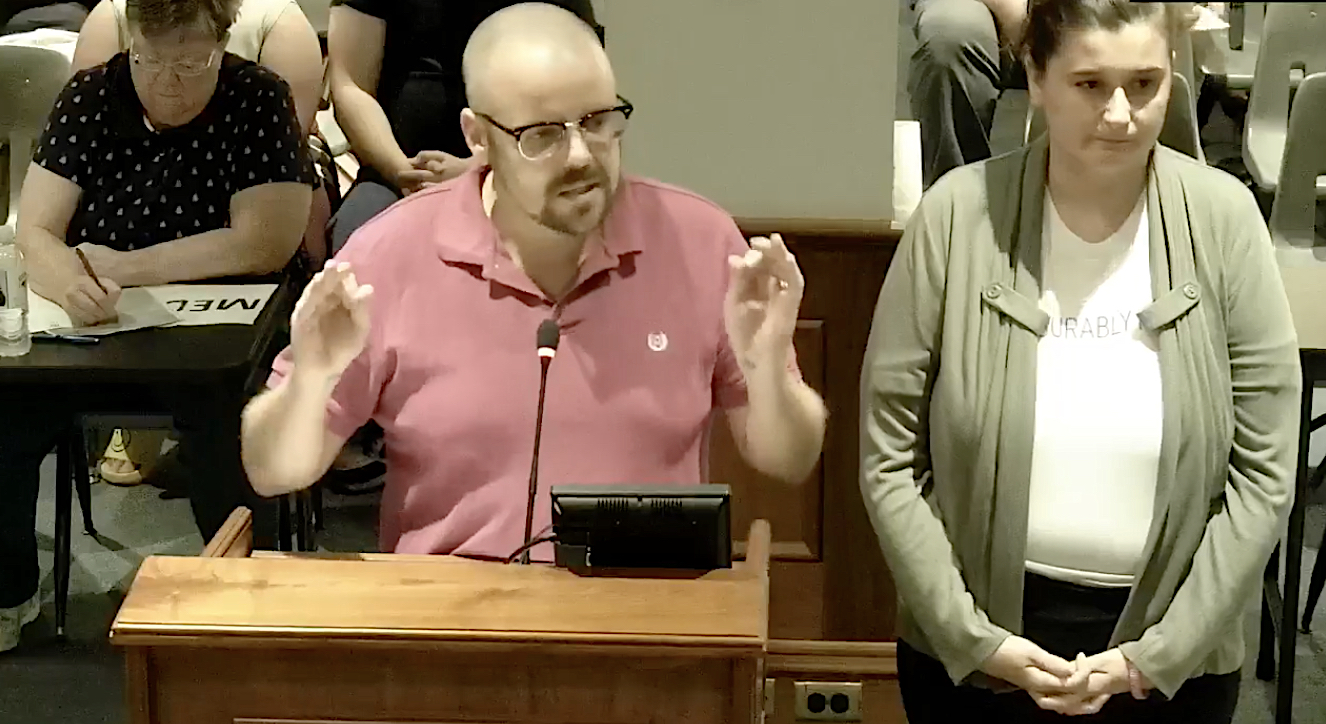 QUINCY — Two Quincy families told the Quincy City Council on Monday night they are living in sub-standard conditions in homes they are renting and claimed they will be evicted from their homes by landlords on Tuesday.
Krystal Fuhrman and her husband, Zachary, spoke during the public forum at the beginning of Monday's meeting about their apartment at 823 N. 12th in the former Quincy Maid Potato Chip Factory building. 
Krystal said the electricity went out four times last week in their apartment, which has no windows, as temperatures hovered in the high 90s. She said she has texted landlord Chris Bickhaus 70 times about issues, and she said he responded by text on Monday with a picture of his vehicle covered in blood.
"He's going to end up killing somebody," Krystal said. "Now are you guys going to pay attention?" 
Zachary said Bickhaus promised the apartment had air conditioning. He said he and his wife have a daughter with scoliosis and a brain tumor. My dad, who has COPD, has stayed with them, and their son has asthma.
"It took him three weeks to even get hot water," Zachary said. "My wife just had serious surgery and couldn't even take care of herself properly because (Bickhaus) wouldn't fix things in a proper time. For years he's been getting away with doing whatever he wants here in this town."
Zachary says he operates a clothing line called Recovered and Redeemed Apparel, and he also does a ministry video podcast for recovering addicts.
"I can't do nothing when it's 115 degrees in (the apartment), and we can't breathe," he said. "There's no exhaust. There's nothing. I'm a man of God, and (Bickhaus) likes to use his Christianity to hide behind it and lie to his tenants over and over again just to get them to leave him alone for 10 seconds."
Krystal said an infection recently forced her to go to the emergency room twice.
"I told (Bickhaus) I couldn't breathe more than five times," she said. "This makes me sick to my stomach. I can't live like this. These people don't deserve to live like this. You guys have got to help us. I don't know what to do. I know I'm terrified. This is a real problem, and we are real people."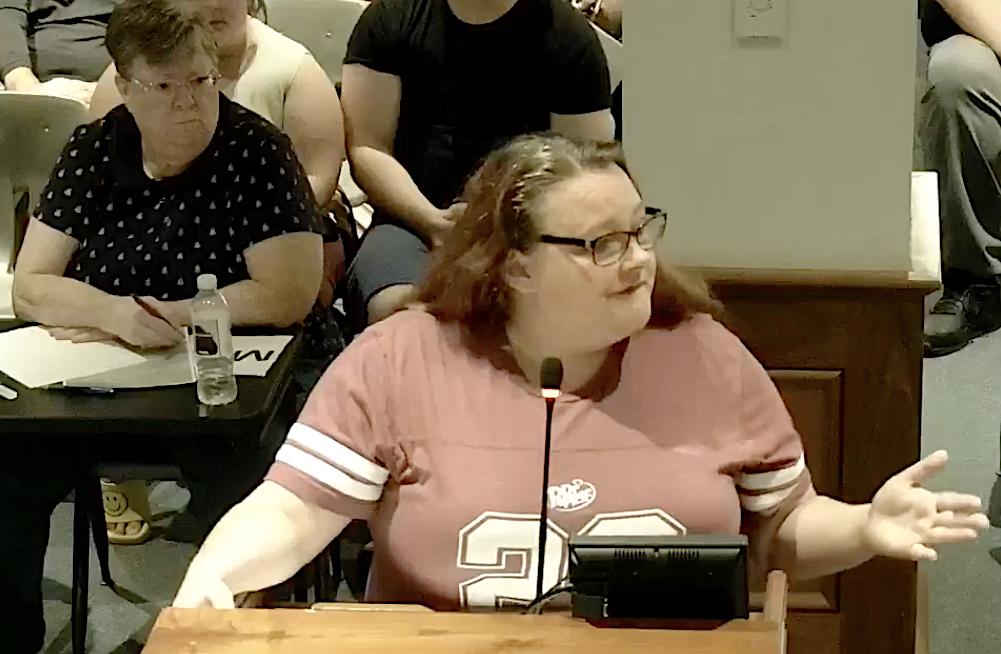 Shannon Smith complained to aldermen about conditions at 1114 N. Eighth. She said she's originally from Grand Rapids, Mich., but ended up in Quincy to raise her children and get a bachelor's degree.
"I didn't know where to move or where the good places were not, and I did not pick well," Smith said.
She said she has no smoke detectors in her home and several leaks. She claimed her landlord, Thomas Vahle, has told her that having roaches in her home is common.
She passed a letter to aldermen that showed the results of an inspection of her home on July 26 that indicated problems with smoke detectors, roofs and drainage not being maintained, overhang extensions not being maintained, interior handrails and guards not being maintained and the presence of electrical system hazards.
Vahle was given 30 days to correct the problems. Instead, Smith said she received an eviction notice on Aug. 3.
"I've just been beaten down to the point where I don't want to live in the city," she said. "I want to teach my children that the way to change this world and make your city great is to talk to you guys. … I have a kid about to turn 18 He's disabled, and I'm trying to teach him right. It feels like I don't deserve anything and that nobody wants me here. I don't think I could recommend this place to anybody. I really think that you should look at those laws and see how bad it is."
Quincy Mayor Mike Troup told both speakers city officials would follow up with them Tuesday. He said he toured the Fuhrmans' apartment last week and agreed the living arrangement isn't up to city standards.
"The city does have minimum housing standards, and they aren't super fancy," he said. "They're basic. You have to have doors that lock, windows that lock. You've got to have hot water. You've got to have a heating system. It's all pretty basic, and we expect all the landlords to comply with (the standards). The only way the city can get in and look at this is by the complaint (form created by the Safe and Livable Housing Committee).
"I typically don't go out on those inspections, but I was asked by a couple of people to visit last Friday, which I did. Every time I go into units like that, it's very discouraging that we have people (as landlords) like that."
Lisa Wigoda, an advocate for the Safe and Livable Housing Committee, told aldermen they could decide if they want to continue making tenants be put "in a vulnerable position" by forcing them to file complaints with the city before action is taken — or they could make a change."I want to thank these people who wanted to come and speak to you tonight to have the courage," she said. "As you see, there's consequences. They're being threatened by their landlords with eviction and other harassment.
"In many other cities, there are other ways to do this. Places are inspected before people move in, or (there are) annual inspections or (inspections) every three years. There are ways that we can solve this. Doing it piecemeal one by one, or telling them to call the cops, is not going to get the job done. We can work together on this. There are ways we can solve this."
Troup said the two tenants who spoke before aldermen Monday didn't know about the complaint form until recently.
"We tried a couple years ago to at least say, 'Well, you signed the lease. Here's a copy of the complaint form,'" Troup said. "But (aldermen) didn't want to do it. We said, 'Well, you have to post the complaint form in a utility room in the apartment.' None of that got approved either. So we still have no good way of notifying or educating tenants as to what their rights are."
Miss Clipping Out Stories to Save for Later?
Click the Purchase Story button below to order a print of this story. We will print it for you on matte photo paper to keep forever.