'Today is one step closer to being somebody I want to be': RISE program celebrates three graduates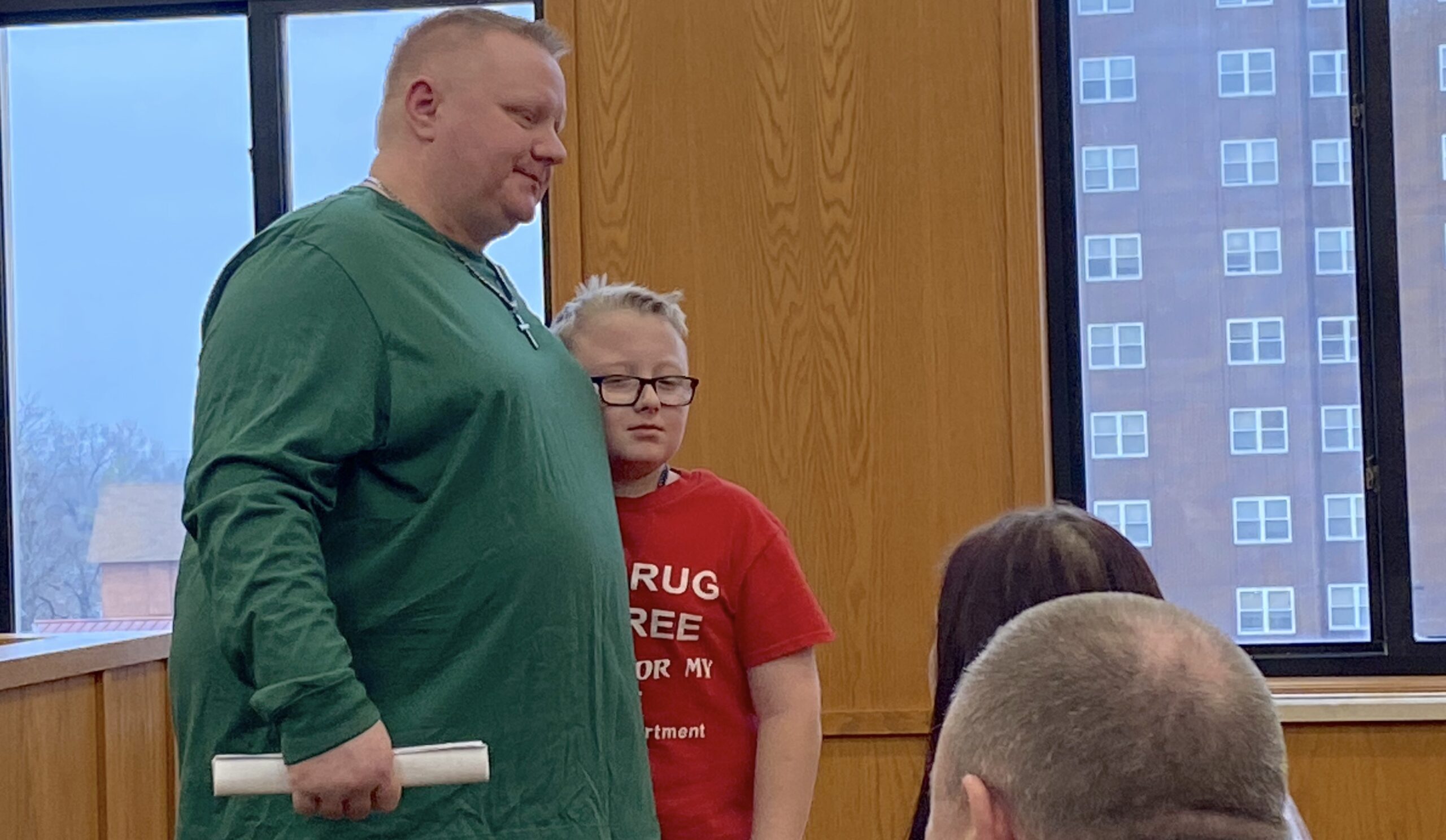 QUINCY — Kenneth Silman had been in and out of trouble with drugs and the law for 25 years. He had even been clean at one point for 3½ years, only to relapse when his father died.
When he was sentenced to the RISE program in May 2021 after a conviction for possession of meth, Silman had his doubts.
"It was tough," he said. "I was dirty for like the first three months. I had to be put in jail and be left there for a significant amount of time to come back out and be clean."
This time, however, Silman believed he had help.
Silman joined Roger Sprinkle and Angela Massingill on Monday afternoon in the Adams County Courthouse for a celebration for the three graduates of the RISE program.
RISE, which stands for Reinforcing Behaviors, Individualized Case Plans, Skill Building & Engagement, addresses criminal behavior in regard to the criminal thinking aspect, with the goal of lasting behavioral change. A grant from Adult Redeploy Illinois, created in 2009 as part of the Crime Reduction Act, supports the program in Adams County. The ARI program increases alternatives to incarceration for non-violent offenders.
Participants must meet with probation officers multiple times per week and submit to numerous drug tests. They must complete substance abuse treatment and mental health treatment as necessary, along with Moral Reconation Therapy — a 12-step behavioral treatment approach referring to the process of making conscious decisions.
Justin Brock, a probation officer for the county who handles the RISE caseload, said the goal of the program is to leave lasting positive behavioral change.
"I can say all these individuals have demonstrated that," he said at the beginning of the ceremony. "They've made these changes and learned from their past mistakes and present mistakes. They've become accountable for their actions. I have truly enjoyed working with them and seeing them progress throughout this entire program."
Silman, 41, said that support was not in place the first time he tried to stop using.
"I never had the resources before," he said. "(RISE) put people in my life who were actually able to be in it. They got involved a lot more than they used to. They really stepped up their game."
Silman said he's served time in the Illinois Department of Corrections twice and been on probation several times. Now he's been clean for 467 days and recently earned his commercial driver's license.
Accompanying him Monday was his 13-year-old son, James, who Silman called "my biggest fan." He also spoke during the ceremony about the loss of his 15-year-old daughter, who died last year after an overdose of fentanyl.
"It's a lot of mental … sadness and stuff," Silman said when he thinks about his daughter. "This helps me look back on what I could have been. Where I could be? Maybe I'm not standing here today.
"Today is just a threshold to all the things that I'm looking forward to in life. Today is one step closer to being somebody I want to be."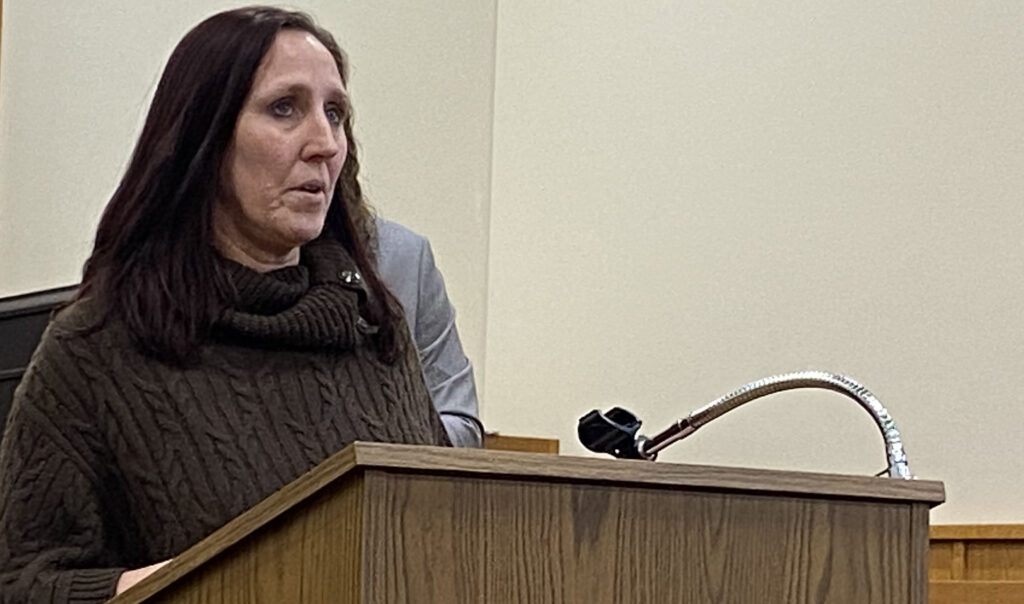 Massingill, 49, said she's battled an addiction to meth for 30 years. As a RISE graduate, she now is working at Blessing Hospital and says she has "a really good relationship" with her kids and her grandchildren.
"I always beat myself up, because I wasn't very good mom to my kids," she said. "My oldest daughter pretty much took care of the other ones. Now we have this wonderful relationship, and I've got a good career."
Massingill was arrested in October 2020 and convicted of possession of methamphetamine in November 2021 when she was sentenced to the RISE program.
Now she's confident she'll never go back to jail.
"It's an amazing program," she said. "I've been on probation before, and that didn't help. My probation officer this time taught us how to live a clean life."
Sprinkle said he's been clean for 273 days and has held a job for 16 months.
When he learned he has been assigned to the RISE program, "I just figured I'd blew it like everything else I'd done my whole life," he said. "So why not give it a try?"
Miss Clipping Out Stories to Save for Later?
Click the Purchase Story button below to order a print of this story. We will print it for you on matte photo paper to keep forever.