Trial for Mount Sterling prison guards in 2018 fatal inmate beating delayed until Friday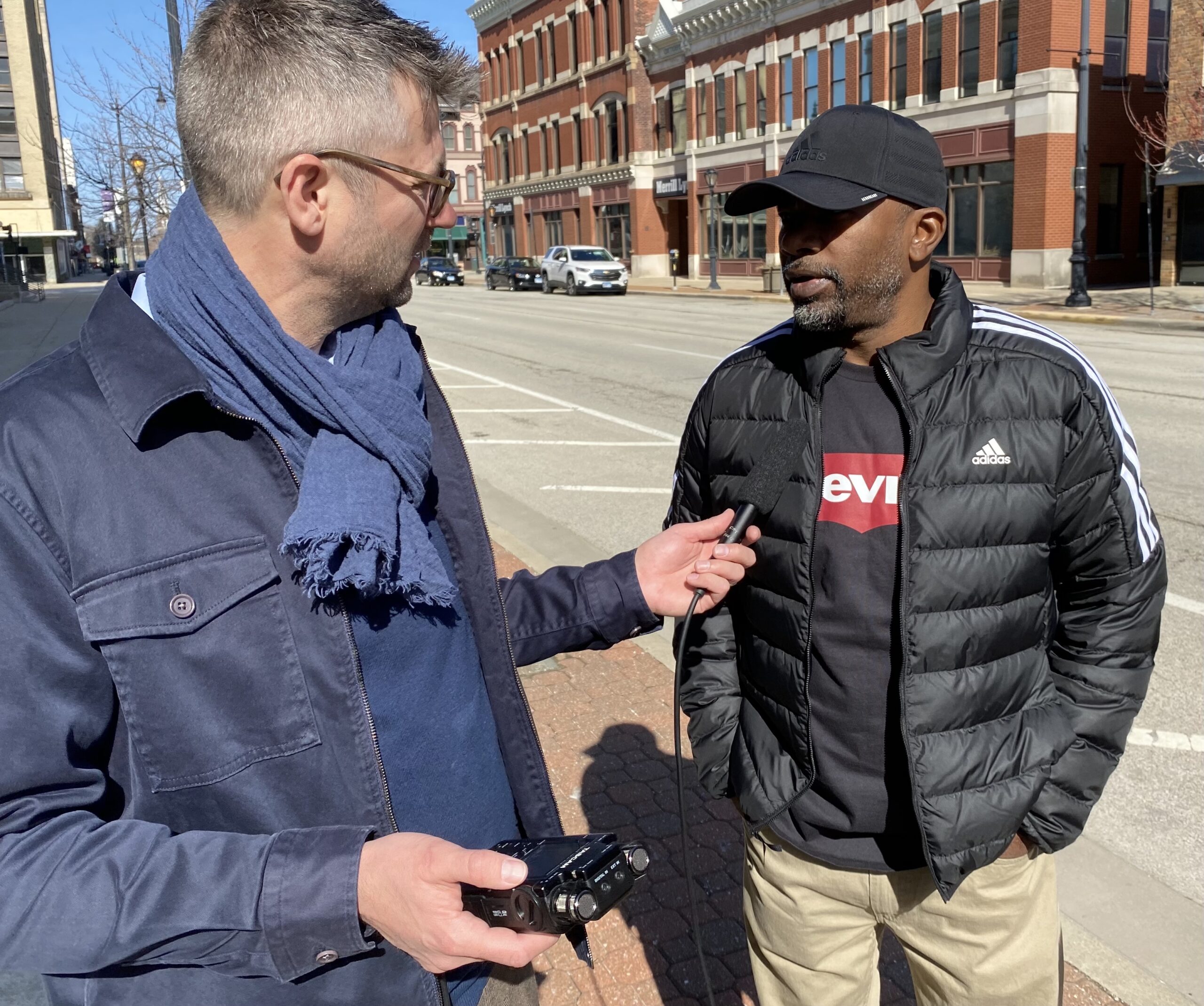 SPRINGFIELD, Ill. — The jury in the federal trial for two prison guards at the Western Illinois Correctional Center in Mount Sterling was sent home Tuesday morning because of "technical difficulties," according to the chief deputy at the U.S. District Courthouse.
During a brief status meeting on Tuesday afternoon, U.S. District Judge Sue Myerscough scheduled another status meeting for 2 p.m. Thursday. She said the jury trial will resume at 9 a.m. Friday.
The son of the man reportedly beaten to death in 2018 by the prison guards said he was told this morning by a federal agent that one of the defendants was in the intensive care unit at an unnamed hospital.
The trial in U.S. District Court began March 28 for Todd Sheffler, 53, of Mendon, and Alex Banta, 30, of Quincy. They each face charges of depriving Larry Earvin of his civil rights, conspiracy to deprive civil rights, tampering with a witness, destruction or falsification of records and intimidation or force against a witness.
Sheffler, Banta and Willie Hedden, another prison guard, allegedly brutalized Earvin, a 65-year-old handcuffed inmate in the Mount Sterling facility, on May 17, 2018, then later allegedly attempted a coverup. Earvin died on June 26.
Hedden, who is from Mount Sterling, also was named in a December 2019 grand jury indictment. He pleaded guilty in March 2021 and is listed as a witness for the government in this case.
Testimony was expected to wrap up Tuesday. Closing arguments were expected to begin in the afternoon.
However, after the attorneys for both sides met briefly in the morning with Myerscough, the courtroom was cleared, and the jury was sent home. During an afternoon status meeting, Alex Banta's mother, Lisa Banta, appeared by video.
Myerscough said technical difficulties prevented Mrs. Banta from appearing by video Tuesday morning. She sealed the courtroom briefly "due to sensitivity and HIPAA" to get information about Alex Banta's health.
Toscia Pippion, Earvin's daughter-in-law, said she and her husband, Larry Pippion, were informed by an FBI agent about 45 minutes before the trial was scheduled to resume Tuesday morning that Banta was "in the ICU with a tube in his nose."
Both of the Pippions noted Banta looked "healthier" in a taped interview with the Illinois State Police that was played earlier in the trial than he did on Monday. They said Banta's lawyer, Stanley Wasser, noted during Monday's court proceedings his client had been throwing up. Myerscough ordered someone to give Banta a trash can to vomit in if needed.
"I guess it's taken a toll on him that he's seen that he hurt somebody that somebody loved," Toscia Pippion said. "Now he can't take it.
"I feel that, you know, now he's realizing, hey, I don't have any way around this. It's out. Everybody knows I did it, and everybody's come here to testify, and I can't lie no more."
"I was telling my wife … he looked like he was stressed out and stuff was really bothering him," Larry Pippion said. "Not that I feel sorry for him."
Toscia Pippion said she noted a change in Banta's demeanor on Monday.
"When we first started (the trial), it was like he had not a care in the world," she said. "He was flipping magazines, rocking back and forth in the chair. (But Monday) he never did pick his head up. Even when we walked out (of the courtroom for lunch), he held the door and he turned his face to the wall. He never did look at me."
Earvin was serving a six-year sentence for a Cook County robbery. He was due for release in September of that year.
According to a report by the Associated Press from the first day of the trial, Assistant U.S. Attorney Timothy Bass said Earvin had a broken rib, a collapsed lung, a severe head injury and a "fist-sized" hole in his abdomen that interrupted blood flow to his colon and resulted in surgery to remove a portion of his bowel.
"They kicked him. They stomped on him. Banta jumped up in the air with both knees and landed on his chest ..," Bass said to the jury in the Associated Press report. "Lt. Sheffler, as senior officer … participated in the battery. After turning him over to the segregation unit, the officers went to the health care unit to get treatment for scratches — scratches."
On the day of the incident, according to the AP report, Earvin chose not to take yard time with other inmates but refused to return to his cell, Bass said. He was taken to the ground, handcuffed and hit and kicked by guards who sent out an alert for assistance, a call that summoned 28 officers including Banta and Hedden.
WBEZ, a National Public Radio affiliate in Chicago, has identified nine other people who reported similar stories to Earvin's — beatings, often in the same part of the prison, sometimes even by the same guards.
"The things that they do are to the inmates are wrong," Toscia Pippion said. "And there's consequences behind things they do. I don't think that they thought anybody would think anything of it. They were just gonna put a body in the grave, go home and do it to the next man."
If found guilty, Banta and Sheffler face a sentence of up to life in prison.
Miss Clipping Out Stories to Save for Later?
Click the Purchase Story button below to order a print of this story. We will print it for you on matte photo paper to keep forever.