Troup: City will learn Wednesday about details of Trump's visit to Adams County later this month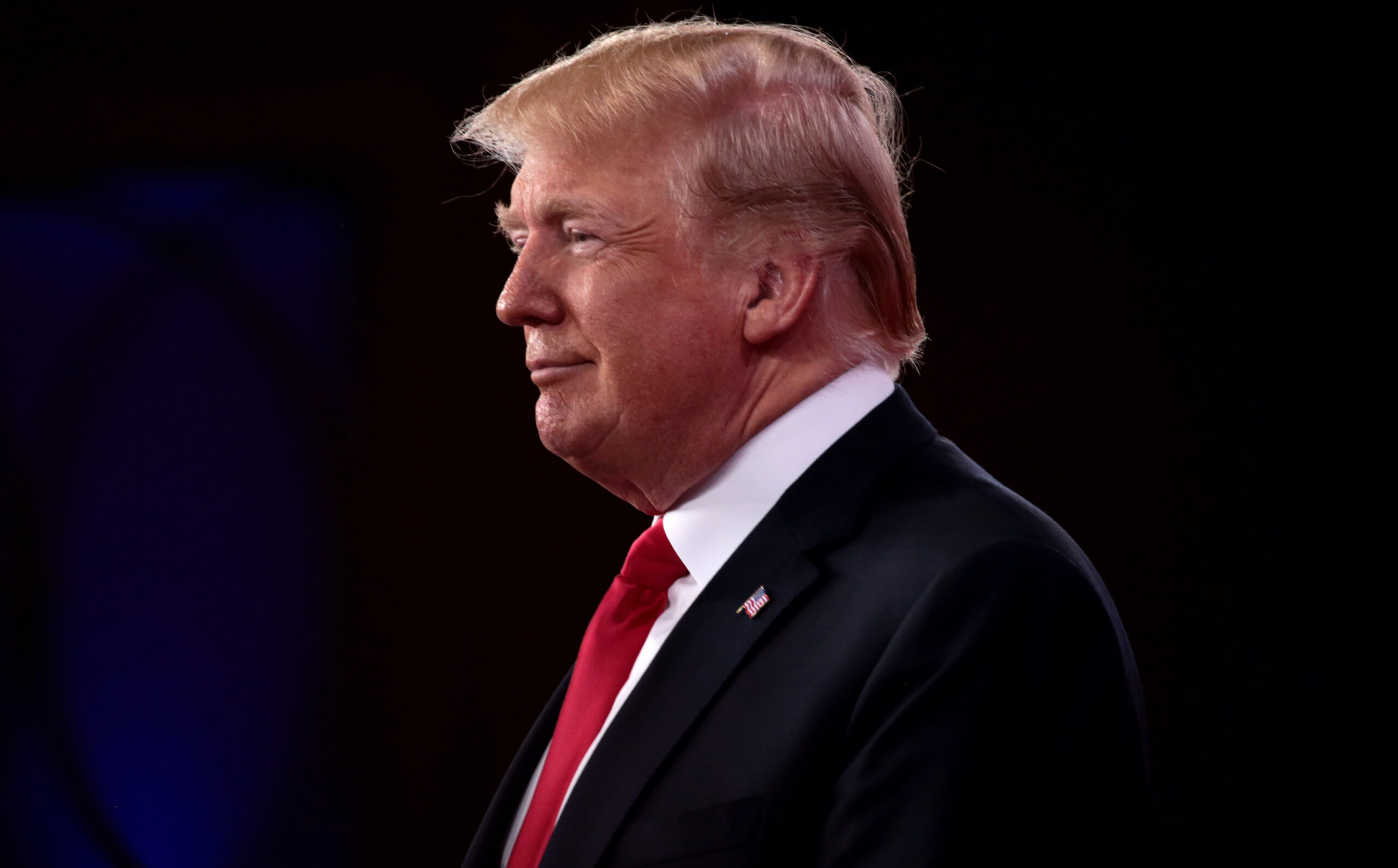 QUINCY — Quincy Mayor Mike Troup said the city will learn the details of former President Donald Trump's visit to the Quincy area on Wednesday.
Speaking after Monday's meeting of the City Council, Troup said he believes Trump, the nation's 45th president, will arrive at Quincy Regional Airport on Saturday, June 25. The likely location for a night-time rally is the Adams County Fairgrounds in Mendon.
"We'll probably need about 200 or 250 people with the Adams County Fair to help with parking (on that day) starting around 7 or 8 a.m.," Troup said. "(The parking lot would) probably be filled by 1 p.m., and then his people would probably get there around 6 p.m., and he won't show up until 7."
Trump's visit would be the first to Quincy by anyone who has held the office of president since Barack Obama, the nation's 44th president, visited for two days on April 27-28, 2010, during his first term. Obama made stops at the Siemens Energy facility in Fort Madison, Iowa, a biorefining plant in Macon, Mo., a family farm in Palmyra, Mo., and a cafe in Monroe City, Mo., before addressing a crowd of about 2,300 people at the Oakley-Lindsay Center in Quincy.
Trump visit expected to give Miller campaign boost
NBC News reported in April that Rep. Mary Miller said Trump pledged to visit Illinois in June and campaign for her in her primary contest in the 15th Congressional District against fellow Republican Rep. Rodney Davis. The district touches 35 of Illinois' 102 counties. Davis, a Taylorville resident, is in his 10th year in Congress. Miller, who lives near Oakland, is finishing her first term in the U.S. House.
A visit by Trump before the Tuesday, June 28 primary should give Miller a boost in the newly drawn horseshoe-shaped district, in which Quincy is the largest city. The Republican primary winner will be heavily favored to win in November in a district that is two-thirds Republican.
Troup doesn't expect Trump to make a multiple-day stay like Obama did.
"He's going to be in, do his deal and sail off again," the mayor said. "I don't know if he has other stops for other campaigns or what. We don't know that. We've asked, because that way you sort of know if he's going to stretch it out or he's not. He could stretch the deal out a few hours, right? I mean, he loves to get people charged up."
Troup says no one has asked city officials to do anything officially to accommodate a Trump visit. He said the Secret Service has not contacted the mayor's office. Adam Yates, chief of the Quincy Police Department, and Rich Wagner, sheriff for Adams County, also say they have not yet been contacted.
Troup says Trump rallies are 'typically peaceful'
However, when that official request comes …
"We obviously will be at the airport," Troup said. "As they fly in to the airport, we're there to work with Secret Service. I don't know if he's going to have any specific requests for people or any presentation there, or if he's just going to hop in a vehicle and go out to the fairgrounds. We also will have police there to make sure people aren't tampering with the plane. If the sheriff's department asked for some help from the police, we will cooperate."
Troup expects an enormous crowd for Trump's appearance. He said the rallies for Trump are "typically peaceful."
The city and county could reach out to law enforcement in other communities to assist if needed.
"We already know there are some people from Kansas City asking about it," Troup said. "The more time we have to announce that he's coming, the bigger the audience will be. For Quincy, it would be a big deal. Some people will, I'm sure, get a hotel room and spend a night. I doubt people are going to drive home."
Mayor hopes Trump visits downtown Quincy
Troup recalled meeting President Bill Clinton when he visited Quincy on Jan. 28, 2000, one day after giving his final State of the Union address. The weather (23 degrees, 4 degrees with the wind chill) didn't keep an estimated crowd of about 20,000 people from greeting the president. He stood on a stage facing north in front of the Mercantile Bank and Granite Bank Gallery buildings across from Washington Park.
"That was a cold, cold, cold day," Troup said. "Any time the community gets a visit by the president or a former president, who doesn't get charged?"
Troup hopes Trump visits downtown Quincy as well.
"I think it would be a neat tie in, with the historical significance of Lincoln coming to Washington Square and other presidents being there," he said. "But wherever he's willing to go is where we will be accommodating."
Miss Clipping Out Stories to Save for Later?
Click the Purchase Story button below to order a print of this story. We will print it for you on matte photo paper to keep forever.