Troup forms committee to help reduce number of committees, boards and commissions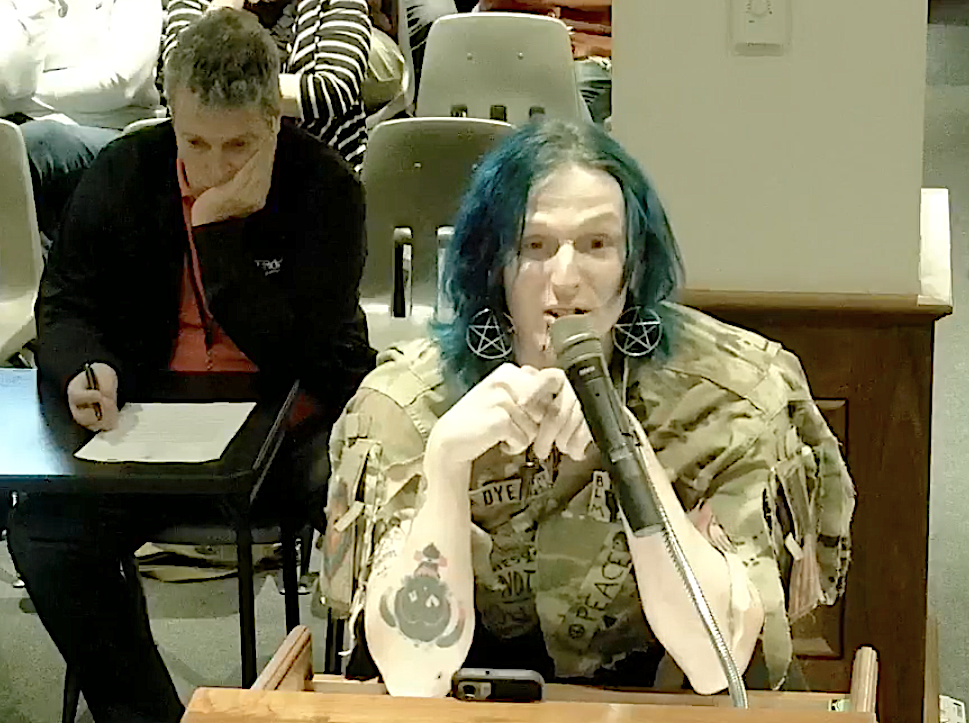 QUINCY — Quincy Mayor Mike Troup has created an ad hoc committee that has been tasked with reducing the number of committees.
The Quincy City Council approved Monday the appointments of five aldermen — Greg Fletcher (R-1), Dave Bauer (D-2), Kelly Mays (R-3), Mike Farha (R-4) and Ben Uzelac (D-7) — as well as Director of Administrative Services Jeff Mays and Corporation Counsel Lonnie Dunn to the committee, which will review how many of the city's commissions, committees and boards are still needed.
Troup said he believes the city has at least 50 committees. He would like to see that number reduced to around 20.
"I have a binder one-inch thick that's full of papers which list all the people on the committees and commissions," he said after Monday's City Council meeting. "Here's part of the problem. I've been doing this for two years, and there are some committees that have yet to meet. Then we have some that are meeting monthly, sometimes even a couple times a month."
Troup also said the resignation of aldermen from other committees have created an unbalanced workload.
"We've got to spread the wealth," he said. "All the aldermen get paid the same, and not everybody can be on the same committee. How do we reorganize it and be fair to everybody who been elected while we get the work done that the city needs to get done."
Troup wants to see the reorganization (and possible dissolution) of committees to be completed within the next four months.
"It's not like we can do away with all committees," he said.
Other mayoral appointments approved by aldermen were:
Glen Ebbing (R-5) to the Sister City Commission for a three-year ter.
Jake Reed (R-6) to the Technology Committee and the Aeronautics Committee for three-year terms.
Mike Rein (R-5) to serve as chair of the Finance Committee.
Kelly Mays to City of Quincy/Adams County 9-1-1 Joint Emergency Telephone System Board for a three-year term.
Aldermen approved a short-term loan limit of up to $2 million from the General Fund to the Quincy Transit Lines to pay operating expenses.
The loan is consistent with last year, when the City Council authorized three separate transit loans from the General Fund totaling $1.7 million. By the end of the year, the General Fund had extended $1,552,770 in loans to the Transit Fund.
In a letter to aldermen, Transportation Director Marty Stegeman said his department has been allocated funding from the Division of Public Transportation and the Department of Transportation for a $693,292 grant. He also said the city has applied for grant funding from the Illinois Downstate Public Transportation Operating Assistance for up to $3,568,807.
Stegeman said his department had received $580,000 in grant funds from the state on May 9. The short-term loan, which will be used for operating expenses, will be repaid with grant funds once they are received.
Near the end of the meeting, Fletcher asked Troup if anything could be done about speakers during the public forum of the meeting who use profanity.
Layla Dye, who described herself as a transgender veteran when she spoke at the May 8 City Council meeting, admonished aldermen for the second consecutive week for its trash and recycling program. Dye used a four-letter F-bomb as she described picking up five bags of trash this weekend in one of Quincy's parks. Dye also used the same word as she left the room after Farha made a comment.
Troup said he recently received a document from the Illinois Municipal League regarding rules for public speakers that he could send to aldermen.
"We could accept it for how we want to treat it," he said.
"We all understand all citizens have the right to freedom of speech," Fletcher said.
"I can send some information, and depending on what aldermen want to do, we can take action," Troup said.
Eric Entrup (R-1) then addressed the issue.
"The thing with the profanity is, yeah, we give them a warning," he said. "But they come back week after week. That warning … does it work from the week prior. I feel like they just take advantage of that."
Corporation Counsel Bruce Alford said City Clerk Laura Oakman puts a list of rules next to the sign-up sheet for public speakers each week. One of the rules is for speakers not to use profanity in their presentations.
"Usually where we are is we warn them once, and then after that, the mayor would move to have them removed at that point," Alford said.
Miss Clipping Out Stories to Save for Later?
Click the Purchase Story button below to order a print of this story. We will print it for you on matte photo paper to keep forever.