Troup to resubmit Caldwell's appointment; Meckes worried about panel's future 'independence'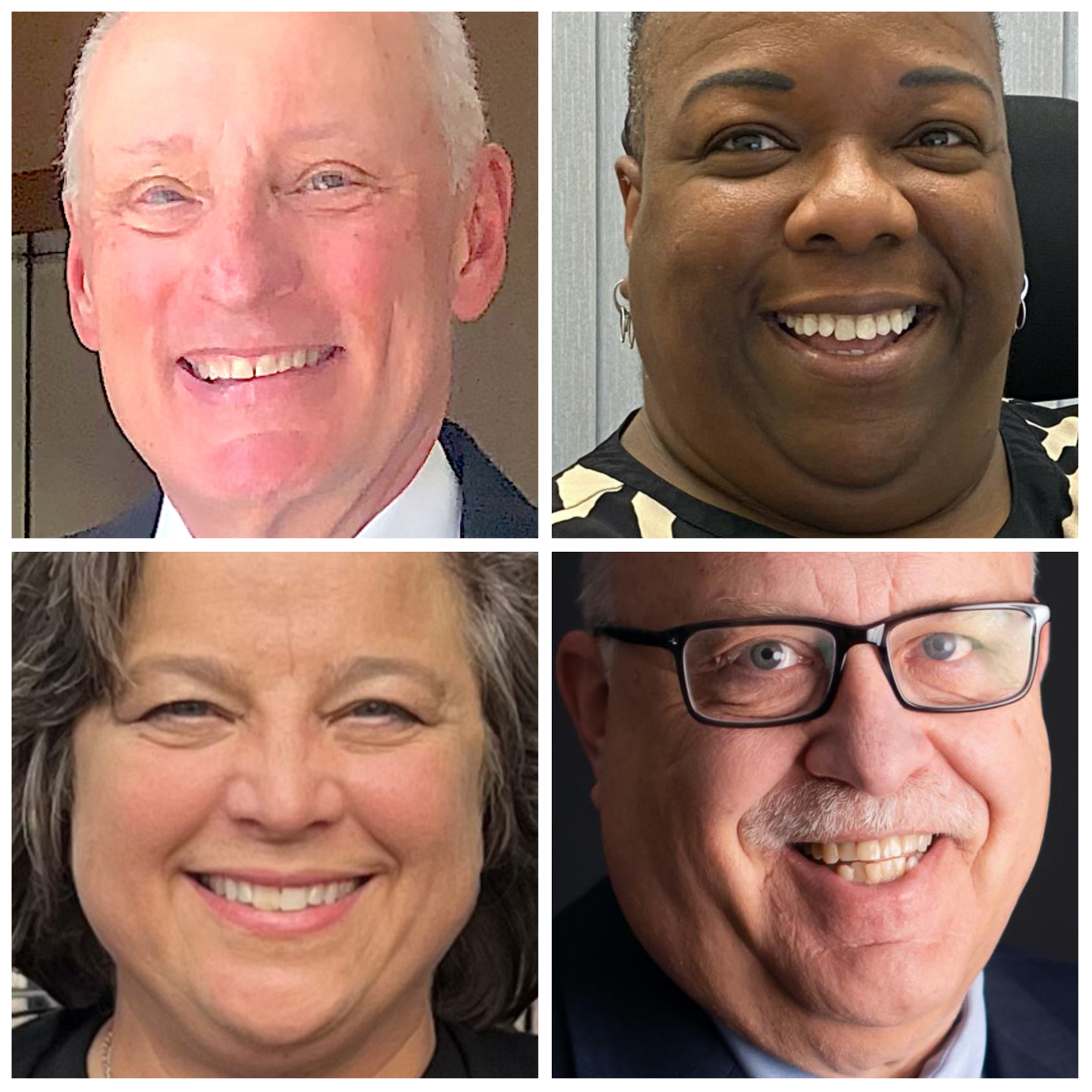 QUINCY — Quincy Mayor Mike Troup plans to resubmit Angela Caldwell's name for a three-year appointment to the Board of Fire and Police Commissioners. However, an outgoing commissioner says he's worried about the "independence" of the three-person panel in the future.
Troup said he remained "committed" to appointing Caldwell in an email sent Thursday, Feb. 16, to members of the Quincy City Council and the Board of Fire and Police Commissioners. He asked aldermen to confirm her appointment at Tuesday's City Council meeting.
"In addition to her deep professional experience in human resources, workforce development and her record of community engagement, Angela's appointment will make the board more reflective of the broader and diverse community that we serve," Troup wrote.
Established in May 1972, the board conducts annual testing for applicants for police and fire departments. The board also handles appointments in both departments.
Many aldermen said last week they had no issues with Caldwell, the director of workforce development for the Great River Economic Development Foundation. However, aldermen rejected her appointment by a 6-4 vote, with four aldermen voting "present." Four aldermen told Troup last week constituents had contacted them, expressing their displeasure that the mayor did not speak with commissioner Steve Meckes in advance. Meckes had written a letter one month earlier expressing his desire to be reappointed.
Caldwell was part of stakeholders group in police chief hiring process
Caldwell is a member of the Human Rights Commission, and she also was a member of the five-person "stakeholders" group picked by Troup to participate in last April's interview process for the three candidates for chief of the Quincy Police Department — Jonathan Lewin, a 28-year veteran of the Chicago Police Department; Shannon Pilkington, deputy chief of operations with QPD; and Adam Yates, deputy chief of administrative services with QPD.
The Board of Fire and Police Commissioners —Meckes, Barry Cheyne and Mike McLaughlin — and the stakeholder group — Troup, Caldwell, aldermen Mike Rein and Jack Holtschlag and Julie Bonansinga, president of Bonansinga & Associates, LLC, Inter-Connect Employment Services LLC and Industrial Workforce Ltd — interviewed the candidates. The Illinois Association of Chiefs of Police also interviewed the candidates.
Meckes, who Caldwell would replace as a commissioner if the City Council approves her, said the eight local interviewers gave ratings on a 5-point scale (with 5 being the highest) to the three candidates for a total of 24 ratings. He said interviewers gave three ratings of 1 or 2 ("basically unqualified," according to Meckes).
Meckes said either Troup or Caldwell recorded all three "unqualified" votes. Yates received two of them. However, he was named chief in May after Lewin, the top choice after the selection process, declined the position.
"This is why I'm concerned about the 'independence' of the commission going forward," he said.
Troup: 'I apologize for any pain or frustration created by my actions'
Troup noted in his letter that state statutes "vest sole power to appoint members to this commission by the mayor, with ratification from the City Council."
"Through the years, past and current, commissioners have taken seriously their responsibility under the powers that they execute," he wrote. "As your mayor, I take my appointment prerogative just as seriously. The safety and security of our citizens is now as important to our community as ever."
Troup also offered an apology in his letter.
"Over the past three decades, I have served the people of Quincy and Adams County through volunteerism, appointments and elected positions," he wrote. "No matter the office, I have viewed my service as both a gift from the voters and as temporary placement. I have swung for the fences and have never felt entitled to any citizen's vote or that my decisions were above question. As your mayor, I am human. My faults are many, and they are for all to see.
"In this case specifically, I apologize for any pain or frustration created by my actions or lack thereof."
Troup says this is a time for change
Meckes is not being reappointed after nine years as a commissioner. Kerry Anders was not reappointed last February and, after eight years as a commissioner, was replaced by McLaughlin.
"I've also experienced that in many cases, the longer the service, the more difficult it is when it comes time for change," Troup wrote. "I commend Commissioner Meckes for his years of service and dedication to the City of Quincy. I feel this is time for change. Other mayors may have taken a different approach to avoid dealing with the politics of change by reappointing the members. That was their prerogative."
City code says no more than two members of the Board of Fire and Police Commissioners can belong to the same political party. Cheyne and McLaughlin are Republicans. Meckes is a Democrat.
Chair of Adams County Democratic Party questions if Caldwell is Democrat
Kate Daniels, chairman of the Adams County Democratic Party, questions if Caldwell is a Democrat.
"I can tell you that she's never attended any of the meetings (of the Democratic Central Committee), which I have attended for seven years," she said. "We basically have open meetings, and anybody can attend. She's never run as a precinct committee woman. I've looked at her voting record, and she hasn't voted since 2020."
Daniels says her information about Caldwell's voting record comes from the Democratic Party of Illinois, which has a database with information from county clerks from around the state.
Asked if she believes Caldwell is a Democrat, Daniels replied, "I don't think so. We're on the same committee (the Human Rights Committee), and she's never caucused with me on issues or topics. If she's a Democrat, that would be news to me.
"I mean, just to be able to say, 'Oh, I'm a Democrat,' when there's a prize to be had, instead of what you would normally think, such as participating with party activities or voting for those candidates … I think it's a real hard thing to say that you could just say, at a whim and when it's to your advantage, that 'I'm a Democrat.'"
Party affiliation determined by signed affidavit
The city code says the only qualification for party affiliation is determined by a signed affidavit of the person appointed as a member of the board.
"We make sure they don't vote in any recent primary for the other party," Troup said. "Then we say you will have to sign an affidavit stating what your political affiliation is. I don't know where Kate's coming from."
Asked about her political affiliation, Caldwell said, "Let's nip that in the bud. Yes, I am a Democrat."
Asked about Daniels' statements regarding her recent voting history, Caldwell said, "I'm not sure that's true. But memory is … you know. I do know one thing is for certain. I do vote."
Miss Clipping Out Stories to Save for Later?
Click the Purchase Story button below to order a print of this story. We will print it for you on matte photo paper to keep forever.