Troup wants to appoint Finney as fire and police commissioner, but Anders questions when his term ends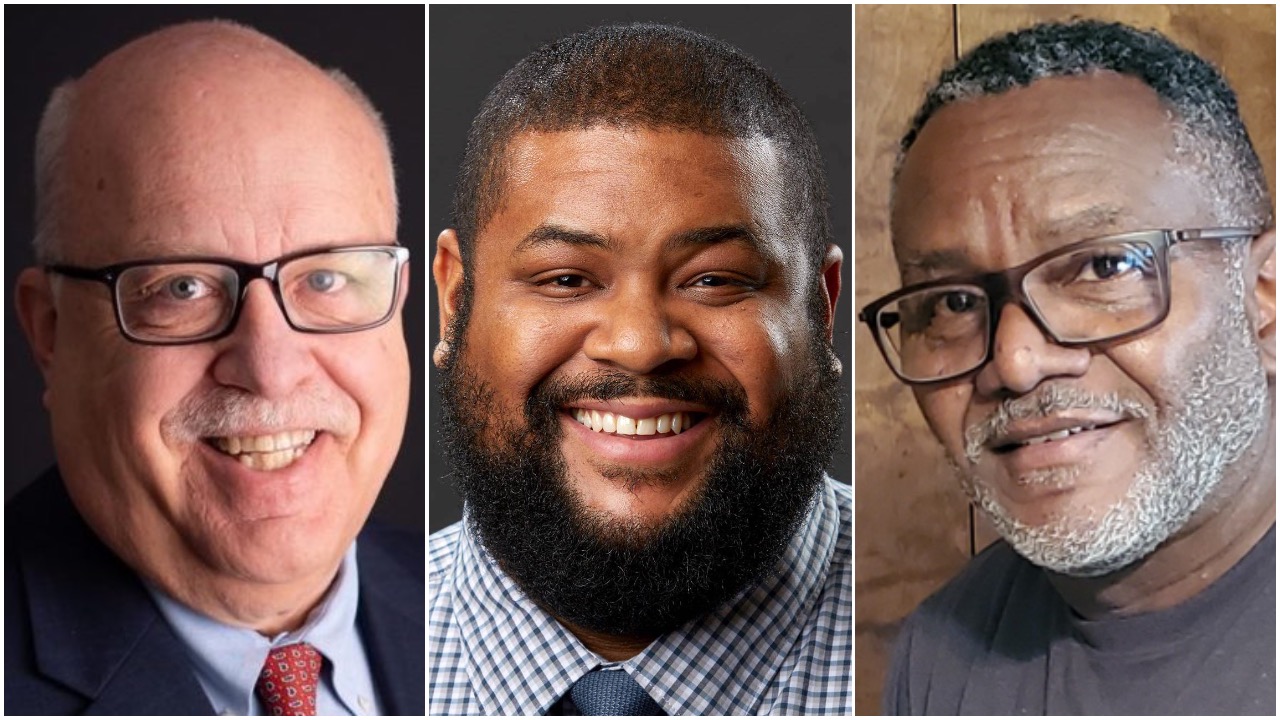 QUINCY — Quincy Mayor Mike Troup plans to appoint former 3rd Ward alderman Jason Finney to the city's Board of Fire and Police Commissioners, effective immediately for a three-year term, at Monday's City Council meeting.
Kerry Anders, who Finney would replace on the committee, isn't quite ready to step aside.
Troup said in a Friday interview that Anders' term expired at the end of January. Finney won election in April 2019 but stepped down as an alderman in June when he moved out of the 3rd Ward.
"First of all, let's be clear. The commissioners are putting in a lot of time, working hard for the city, and I appreciate that," Troup said. "Since Jason resigned (as an alderman), I've been in conversation with him, and he's wanted to find a way to stay active with the city. This is one of the things we've talked about if he had any interest in. I've also had some other aldermen give me names of other people to consider, which I did. I just felt comfortable appointing Jason."
Fire and police commissioners appoint all officers and members of the fire and police departments, including the chief of police and the chief of the fire department. They recently started the search to replace Police Chief Rob Copley, who is retiring May 6 after 42 years with the department, with 18 as chief.
Anders, Barry Cheyne and Steve Meckes were appointed by then-Mayor Kyle Moore to the board in March 2014 after Charlie Doan, David Ayers and Dick Wentura resigned two months earlier.
Anders said he wants to fulfill his third three-year term, which Moore sent to the City Council on Jan. 28, 2019. He refers to Chapter 40 in the city code, which says:
"Each member of the Board shall be appointed for a period of three years and until their respective successors are appointed and have qualified. No appointments, however, shall be made by the mayor within 30 days before the expiration of his or her term of office.
"One of the members shall be appointed to serve until the end of the then current municipal year next ensuing and the third to serve until the end of the municipal year second next ensuing. But every member shall serve until his or her successor is appointed and has qualified."
Cheyne says the commissioners, whose terms are staggered so one must be reappointed each year, typically submit their requests to be reappointed annually to the mayor before March.
"By code, it looks like the reappointments go in effect at the end of each fiscal year," Cheyne said.
The end of the current municipal year is April 30.
"(Troup) didn't read the code very well, did he?" Anders said in a Sunday interview. "I'll try to hang on just to make sure that we get through this process of getting (the search for a police chief) started.
"I may be wrong (about the end of his term). If I'm wrong, hey, by all means, (Troup) can do what he wants. I want to finish up my term, and then I can go away peacefully. To me, my term is not up yet."
John Spring was the city's mayor from 2005 to 2013 and a fire and police commissioner from 1996 to 2005. He said he does not remember any commissioner who wanted to be reappointed not being reappointed since the board was created in 1971.
Troup said he wasn't concerned about adding a new face to a board that will hire the city's next police chief.
"(Finney is) jumping into a pretty busy time, but he's got two other experienced commissioners to work with," he said. "It's a good time for me to make my appointments and keep the commission working for the betterment of Quincy.
"None of the commissioners have really started to review of any applicants. So far, there's only been one applicant who has submitted a resume. This is the time to do it. (Finney hasn't) missed out on anything at this point, and at the same time in February, (the board) completed the testing for the entry-level patrol officers and the testing and all of that. So I think it's an ideal time to make a change without creating extra work to bring (Finney) up to speed."
A timeline provided by the board calls for each finalist would be in Quincy on May 11 for a luncheon, a tour of the city and a community forum. The finalists would then go through two sets of interviews on May 12. One will be with a stakeholder group comprising Mayor Mike Troup, a Republican alderman and a Democratic alderman (chosen by Troup) and two community leaders. The stakeholder group comprised Troup and four community leaders during the fire chief search. The commissioners will conduct the other set of interviews.
Troup met with the Board of Fire and Police Commissioners on Thursday to discuss the procedure to hire Copley's replacement.
Anders said Troup asked the commission to review the guidelines to allow more Quincy police officers to qualify for the chief's position. A minimum of 15 years of experience as a sworn law enforcement officer is required for the position, with five years of supervisory experience and two years of command level experience.
Anders said he didn't learn about Troup's decision to appoint Finney until the next day in an email.
"I thought we had a very good meeting," Anders said. "I thought things were fine, and then that happened.
"If he thought we were doing something wrong or he wanted to get rid of me, then why didn't he say (at the meeting), 'Hey, look, Mr. Anders, I think your term was up on this day, and I think we're going replace you this coming Monday"? Nope. Nothing. Why not call me? He did none of this. Just put your big-boy boots on and talk to people."
Miss Clipping Out Stories to Save for Later?
Click the Purchase Story button below to order a print of this story. We will print it for you on matte photo paper to keep forever.