Veach resigns from Hannibal City Council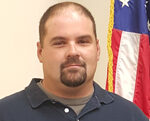 HANNIBAL, Mo. — Sixth Ward Councilman Jeffrey Veach resigned from Hannibal City Council effective immediately after the meeting Tuesday night.
Veach informed the council Tuesday that he and his family will move into a new home next week which will be outside of the 6th ward. The Hannibal municipal code requires members of council to reside in the ward they represent.
Veach's seat will be filled by a council appointment until April when they will hold a special election for the 6th ward to finish the remaining two years of Veach's three-year term. Veach was reelected to the Hannibal City Council last April.
Hannibal City Clerk Melissa Cogdal explained that the city would post a call for letters of interest from potential candidates, and the council approved Cogdal to post the opening on Wednesday.
Cogdal said they would accept letters of interest for two weeks, and invite interested parties to interview with the council at the next meeting on Nov. 7.
The Hannibal City Charter requires all Hannibal City Council candidates to be a U.S. citizen, a registered Hannibal voter and Hannibal resident for at least one year, a resident of the ward they seek for at least six months, and at least 25 years old.
Click here to see a map of Hannibal's 6th ward.
Veach had no comment about his time on Hannibal City Council.
The council also approved an agreement authorizing Zamkus and Associates L.L.C. as a lobbyist for aid for the public safety tax.
The public safety tax is a half-cent public safety sales tax to create a dedicated funding source for the police and fire departments, and was proposed by council members Stephen Franke and Charlie Phillips in June after 10 percent raises were approved for city employees.
When the tax was proposed in June, Franke said approximately 40 percent of the tax would be paid for by shoppers who live outside of Hannibal.
Before the safety proposal tax goes on the Hannibal ballot, it will require permission from the Missouri Legislature, which requires the city to hire a lobbyist to write language for a bill and enlist a state representative to sponsor it.
In June, Hannibal City Attorney James Lemon expressed concern about the city hiring a lobbyist, saying as a general rule the ethics commission doesn't like hiring a lobbyist to get a tax passed.
At last night's meeting Lemon told council that after researching the issue, he discovered there is no problem with the city hiring a lobbyist.
The council also approved a request by Central Services Andy Dorian to install "No Parking Signs" and yellow curbs on Market Street in front of Eugene Field elementary.
Dorian reported the school district reached out to the Hannibal Police Department to report that vehicles parking there throughout the day cause traffic hazards during school drop-off and pickup.
They also approved yellow lines painted in front of Hannibal High School on Brookside along the wall of Porter Stadium, in addition to the already existing "No Parking" signs.
Dorian reported the school district plans to install barrier markers to prevent people from parking in the grass along the stadium.
In other news:
Council heard a first reading of bill 23-032 to amend urban boundaries as updated by the 2020 census.
The council approved for a special warranty deed to be executed for the sale of 514 Pine to Marc Acosta and Angie Skaggs for the amount of $575.
The council approved a bid for printing of the Hannibal Convention and Visitors Bureau Visitors Guide to Poole Communications in the amount of $39,075.
The council approved a bid by Vervocity in the amount of $2,925 for work on the city's new website to allow city forms, including the renewal of business licenses, report road concerns with pictures, and most other citizen needs, to be submitted online. This will bring the investment total for the new website to $10,825.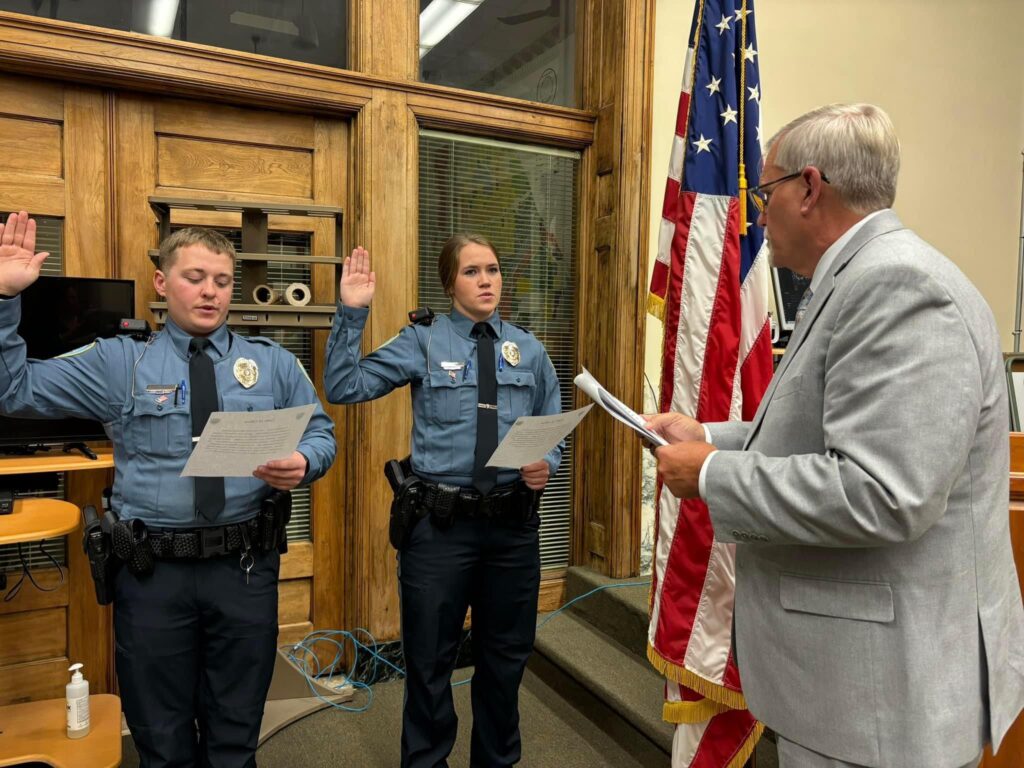 Miss Clipping Out Stories to Save for Later?
Click the Purchase Story button below to order a print of this story. We will print it for you on matte photo paper to keep forever.