Victim asks judge to show Sims 'the kind of mercy he showed me, which is none' as he gets three life sentences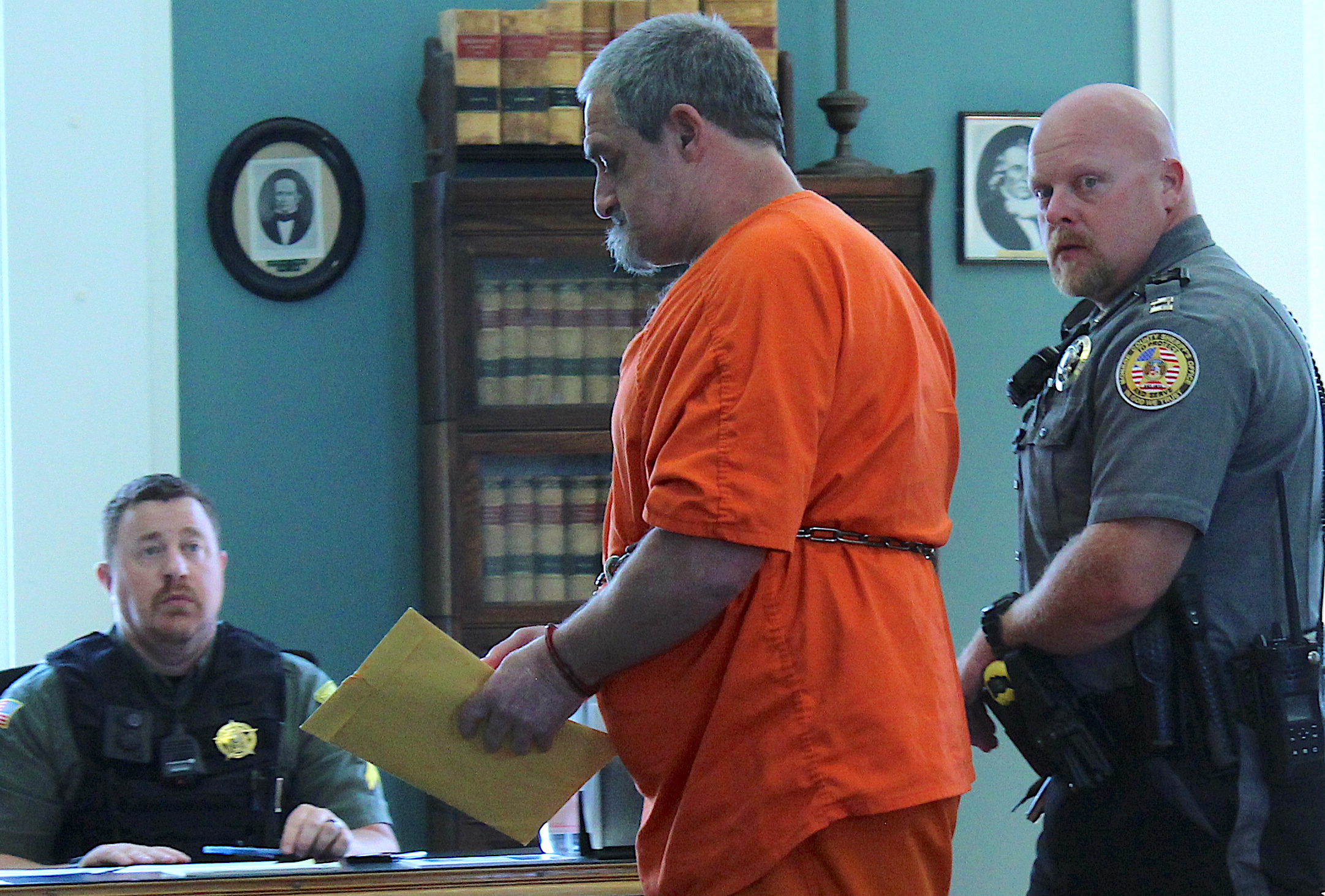 NEW LONDON, Mo. — Continuing to claim his innocence and telling Judge James Lamb he didn't believe he had effective counsel, Robert Sims Jr. of Madison received a sentence of three life sentences and 44 additional years in the Missouri Department of Corrections on Wednesday afternoon in Ralls County Circuit Court.
The case was moved from Monroe County to Ralls County on a change of venue. A jury spent a little more than two hours on March 17 to find Sims, 57, guilty of two counts of first-degree statutory sodomy (having sexual intercourse with a person under age 14) and one count of forcible sodomy. He received a life sentence in the Missouri Department of Corrections for each of those charges.
Life sentences in Missouri are defined as a 30-year sentence unless the punishment is life imprisonment for first-degree murder.
The jury also found Sims guilty of four other felony counts — statutory rape in the second degree, statutory sodomy in the second degree, kidnapping and sexual exploitation of a minor. Lamb gave Sims seven years each on the statutory rape and statutory sodomy charges, and he gave Sims 15 years each on the kidnapping and sexual exploitation of a minor charges. He agreed to the maximum penalties in each count, as recommended by Assistant Attorney General Paige Wheeler.
Sims received a total of 134 years in prison. Lamb, the presiding judge in the 12th Judicial Circuit that covers Audrain, Warren and Montgomery counties, said each sentence will run consecutively.
Wheeler said Sims exploited the victim, a minor at the time, by treating her as "an object." The victim had testified she endured sexual and physical abuse from the summer of 2005 to May 2010, according to a probable cause statement filed in Deputy Dana McGee with the Monroe County Sheriff's Department in September 2019 in Monroe County Circuit Court.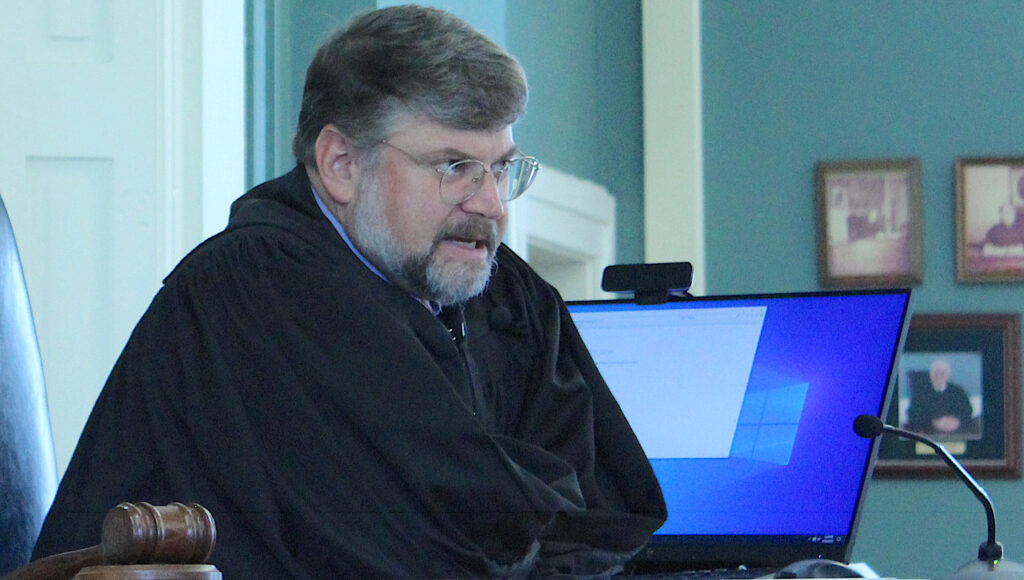 "(He) used her for sexual pleasure at his disposal," Wheeler said. "The defendant exploited (the victim) so he could relive it whenever he wanted, and he even further terrorized her by making her watch. (Sims) even made (the victim's) own mother watch a recording of (the victim) being raped by the defendant.
"The defendant made threats to prevent (the victim) from sharing what was happening to her in her own home. Threats that if she told her siblings, they wouldn't have food or shelter. Threats to her life. (The victim) feared (Sims) would kill her. We know that was a valid fear, because we heard the evidence regarding the evening where (the victim and Sims were) confined in the bedroom at gunpoint. Then, with a gun to her head, (Sims) sodomized her."
Wheeler said Sims had the victim write in explicit detail how he was abusing her, then had the victim sign it as if it were an "insurance policy" in case she ever reported the abuse.
"The defendant had (the victim) draft that document in an attempt to avoid this very occasion, to avoid accountability for his actions," Wheeler said.
Wheeler said the victim deserves to live in peace and free from the fear of Sims.
"Actions have consequences," Wheeler said. "Today is when the defendant finally gets what he deserves, and that's a sentence that reflects the severity of his offenses against (the victim)."
The victim read a statement aloud in the courtroom. She said she was always told by Sims she never would make anything of herself.
"When someone drills something into you for so long, you start to believe there are no other options," the victim said. "So you become what you're told you always would be, and nowhere fast is exactly where I was headed."
The victim said the abuse from Sims made it difficult for her to sleep and gave her nightmares. She turned to alcohol to soothe the pain.
"I was lost. I was broken," she said.
The victim told of how she mended a relationship with her younger sister, eventually met a man who became her husband in 2016 and how she became a mother in 2018.
"I was a child, and (Sims) took everything from me with no rules," she said. "I defied all the odds. I'm a woman. I'm a mother. I'm a nurse. I'm a teacher. I'm a friend to many. I am indeed my own person, and I made something of myself."
Then addressing Sims, the victim said, "You are where you deserve to be, where you can never hurt anyone ever again. You tried to be my judge, jury and executioner, and now you shall face the same. I hope you'll learn what it's like to be alone, to feel alone like you made me feel. All the fear I don't need to feel … what it's like to lose everything, just like you took everything from me. I stand here to ask that (Lamb) show him the kind of mercy he showed me, which is none."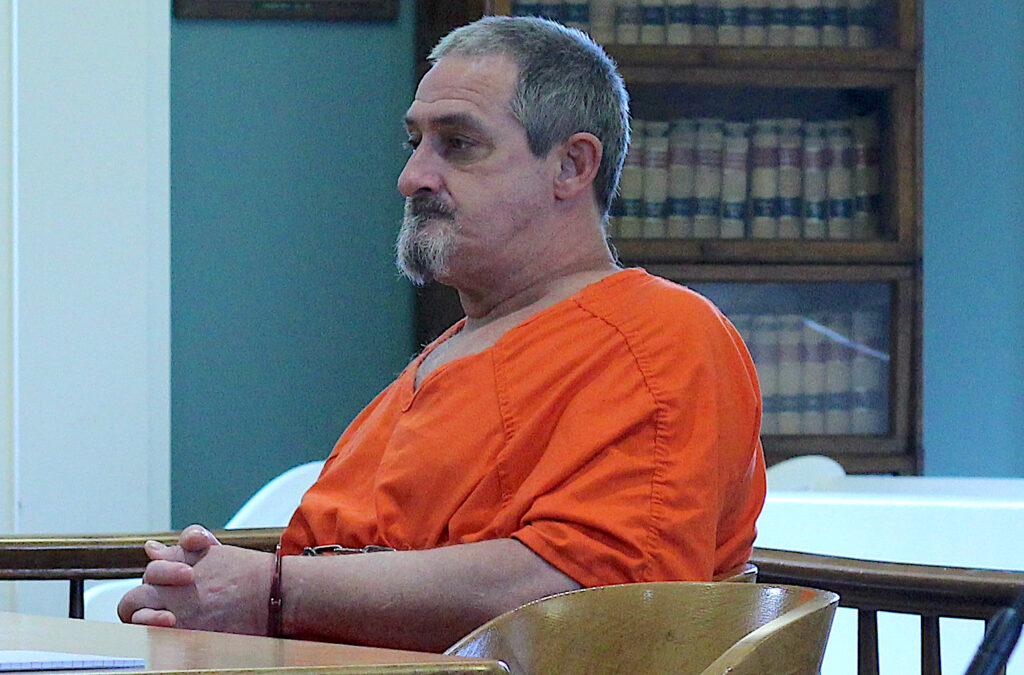 Austin Smith, a public defender from Marion County, asked for five-year sentences for each of the charges and asked for them to run concurrently. Three people gave statements of mitigation on Sims' behalf.
Christine Sims said she married Sims while he was in custody on Sept. 1, 2022.
"I love him. He's my person," she said. "It didn't matter if he was in the custody of the county. I would have married him anyway."
Christine said Sims helped her family during the last three months of her father's life. She said he had a great relationship with her three boys from another marriage.
"He's a very caring person," she said. "He never showed any signs of the person he was described to be."
Jody Eckstein, Christine's mother, said she has known Sims for seven or eight years. She called Sims "a very big help" as they took care of her husband. He said Sims gave her husband a fedora that he called "his travelling hat," and he was wearing it when he was cremated.
"I've never seen Bob be angry with anyone," Eckstein said. "He was a big support (for Christine) for three years when she was going through her divorce. I'm grateful to Bob."
Cory "Dylan" Moyer, Christine Sims' son, said he got to know Sims during his senior year in high school.
"When I first met Bob, it was shortly before my mom and dad's divorce," he said. "Then I didn't meet him for a year and a half, and I only had the basis of what Dad would say. So I didn't like him. But I grew to like him. He treated my mom right, and he treated me OK. He seemed like a decent dude to me."
Smith asked Lamb to take Sims' age into consideration, as well as a report that showed Sims was a "low to moderate risk for recidivism."
"Clearly, (Sims) is not happy with the outcome of this case and maintains his innocence," Smith said.
Smith also said there was a period of approximately 10 years when the issues now facing Sims never were raised.
"The two individuals went their separate ways," Smith said. "There's no evidence that he took any steps to follow her or pursue her."
That statement rankled Wheeler.
"This argument that somehow this long period of time that passed negates these offenses is outrageous," she said. "His attempts to hide the truth and threaten (the victim) worked for more than a decade. That should not be rewarded by giving him a lighter sentence for these horrendous crimes."
Lamb asked Sims if he had any legal reasons why a judgment and sentence should not be imposed.
"I don't feel like I had effective counsel," Sims replied.
Lamb then read Sims his rights for an appeal, then asked him what Smith did not do that Sims asked him to do.
"I asked him to call witnesses," Sims said.
Lamb then asked what type of evidence the witnesses would have presented that wasn't otherwise during the trial.
"One of them … actually, two of them were living at my home at the time of the allegation," Sims said.
He also said some of the evidence in the case was collected during a drug raid.
Lamb ruled there was no probable cause to believe Sims received ineffective assistance of counsel. Monroe County Chief Deputy Patrick McKenzie then escorted Sims out of the courtroom to return to the Missouri Department of Corrections.
Miss Clipping Out Stories to Save for Later?
Click the Purchase Story button below to order a print of this story. We will print it for you on matte photo paper to keep forever.