Westview irrigation, Klingner trail expansion in Park District plans, but marina's future in question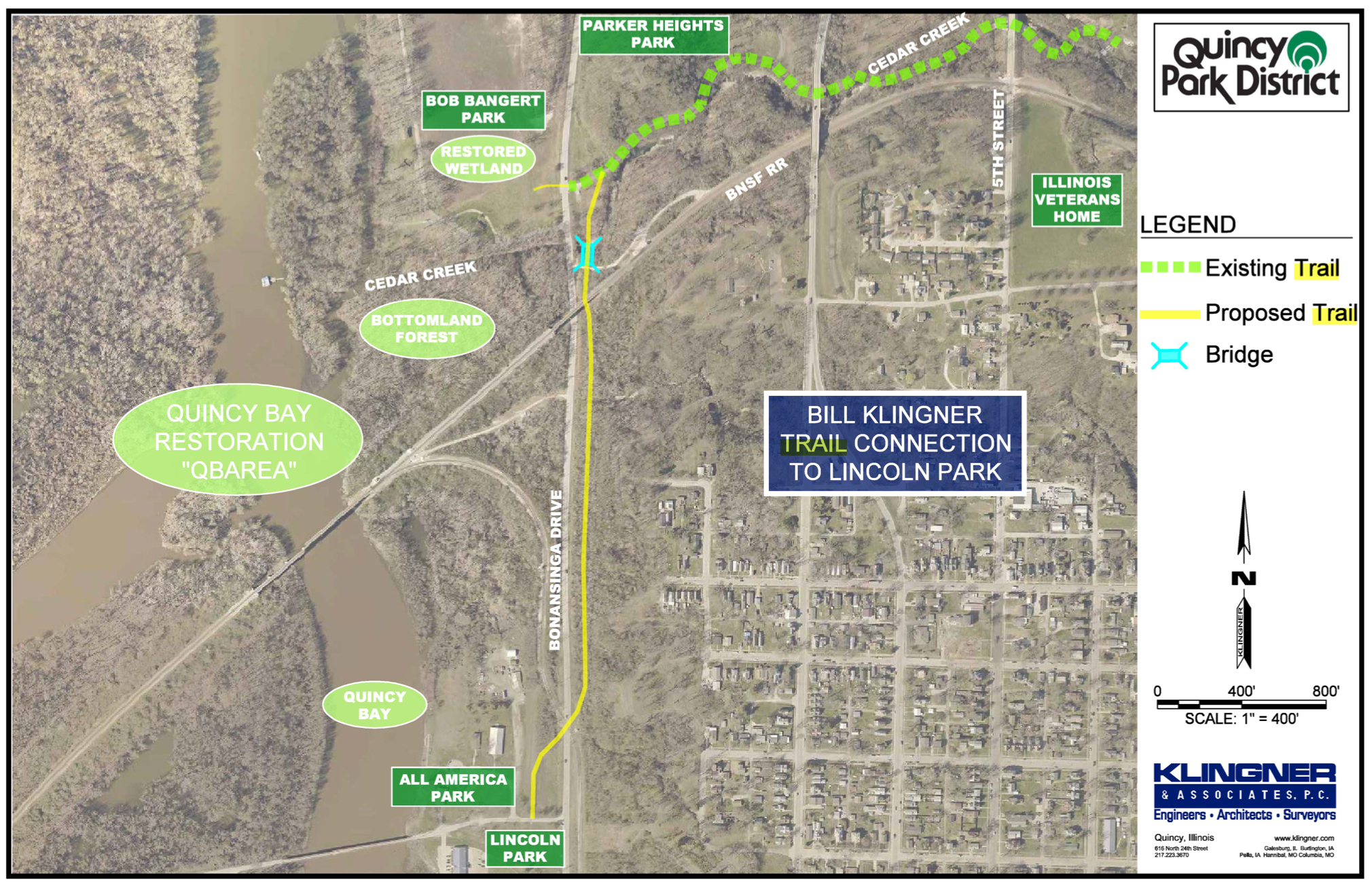 QUINCY — The installation of an irrigation system at Westview Golf Course appears to be the next extensive project in the immediate future for the Quincy Park District.
The development of Phase 5 of the Bill Klingner Trail from Parker Heights to Lincoln Park appears to be the next extensive project for a few years from now.
The Art Keller Marina may not be around much longer.
The Quincy Park Board met Monday for its annual planning session to provide a road map for upcoming projects.
Design, engineering work planned for Westview
Park Board president John Frankenhoff said the commissioners moved forward with paying consultant Les Hill $55,000 out of the corporate fund for design and engineering work at Westview. The projected cost of the irrigation project is $2.17 million, with construction work possibly beginning as early as August 2024.
"We felt like it's prudent to get that design and work done, so when it is time to pull the trigger, we're ready to go out for bid," Frankenhoff said. "You don't know what the market is going to do and all those factors that can change. Once (Hill) does the design and engineering and gets more precise measurements, that number could shift."
Frankenhoff said Westview is holding its own financially, supporting itself and providing value to the community as a public course.
"Using some tax money to make it top notch and something we're all proud of makes sense," he said. "I completely understand the value of Westview to the community."
However, Frankenhoff isn't sure if all 27 of Westview's holes need to be irrigated. Money could be saved by not irrigating holes 19-27. He noted only 10 percent of the rounds played at Westview are on the back nine.
"That's going to be a key decision point," he said. "The staff feels like it's important to have 27 holes. I'm going to label myself as on the fence. I'm not convinced we need the third nine. Once you irrigate that third nine, then you're committed to it. You can't irrigate it one year, and three years later, sell it.
"We're past the point of, 'Should we irrigate the front 18?' I mean, that's clear. We need new irrigation for the main 18 holes."
Trail extension proposal calls for heading south from Parker Heights to Lincoln Park
The commissioners reviewed a proposal to extend the Bill Klingner Trail from Parker Heights to the south, starting in front of Bob Bangert Park and going along the east side of Bonansinga Drive — using an old railroad line — to Lincoln Park.
"People love (the trail)," Frankenhoff said. "It's expensive, but it's very popular. Every time we do public surveys, it comes back as an item in demand."
Klingner & Associates, a local engineering firm, estimated the cost of the Phase 5 extension at $3.6 million. Frankenhoff believes 30 percent of the cost could be saved by not applying for an Illinois Transportation Enhancement Program grant.
"When you use ITEP money, there are strings attached that actually drive the cost up," he said. "The question is: Does that grant offset the additional expenses? The consensus (of the board) was we're better off financially doing the project without the grant money. That's how much red tape or government bureaucracy is added to it.
"We can just build the trail on our own, and it'll still look the same."
Frankenhoff said two payments remain on the last bond that was issued to pay for trail improvements. The Park District couldn't issue a new bond until 2024.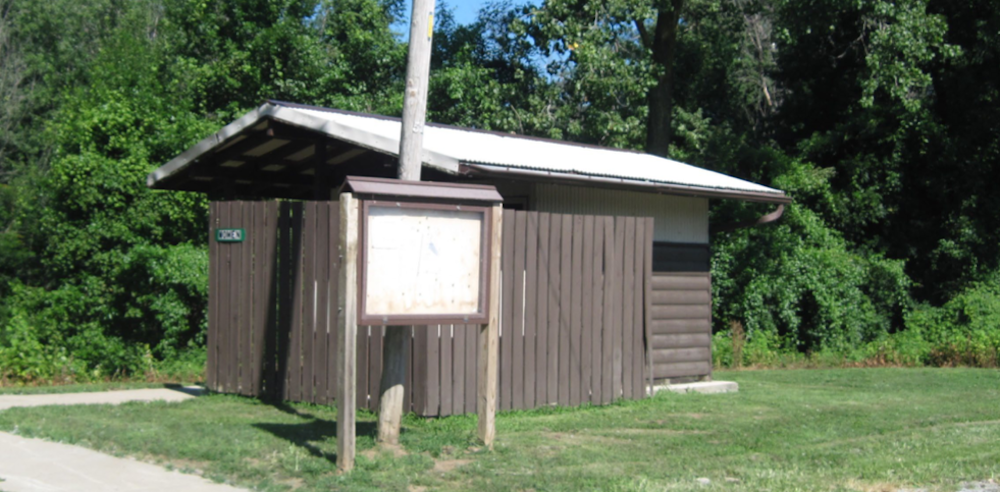 Commissioners pledge to keep marina open through 2023
The future of Art Keller Marina has been the subject of debate for the past few years. The number of slips purchased has gone from 194 (out of a possible 222) in 2011 to 115 in 2022. A capital needs assessment showed more than $450,000 worth of work is needed during the next 10 years to keep the marina operational. Efforts to find private management to take over the marina have been unsuccessful.
Commissioners pledged Monday to continue operations through 2023. No plan for 2024 and beyond has been determined except to close the facility.
"The board basically just felt like, due to the financials and the problems and the struggles, they no longer want to commit to keeping it open," he said.
Frankenhoff said he disagrees with the board's stance, but he said the other commissioners were resolute in their belief.
"We don't have an exit strategy other than to say it would be closed," he said. "The phrase we agreed on was 'unless something drastically changes.' What could happen to change our mind? That is hard to define. We spent quite a bit of time on it, and we were just spinning in circles. I can't put a finger on it and say, 'If this and this happens, we'll keep the marina open.'"
Frankenhoff said conditions apparently have improved on Hogback Island, a popular spot on the Mississippi River. He said he's heard the number of people congregating there this summer is as high as it's been in 10 years.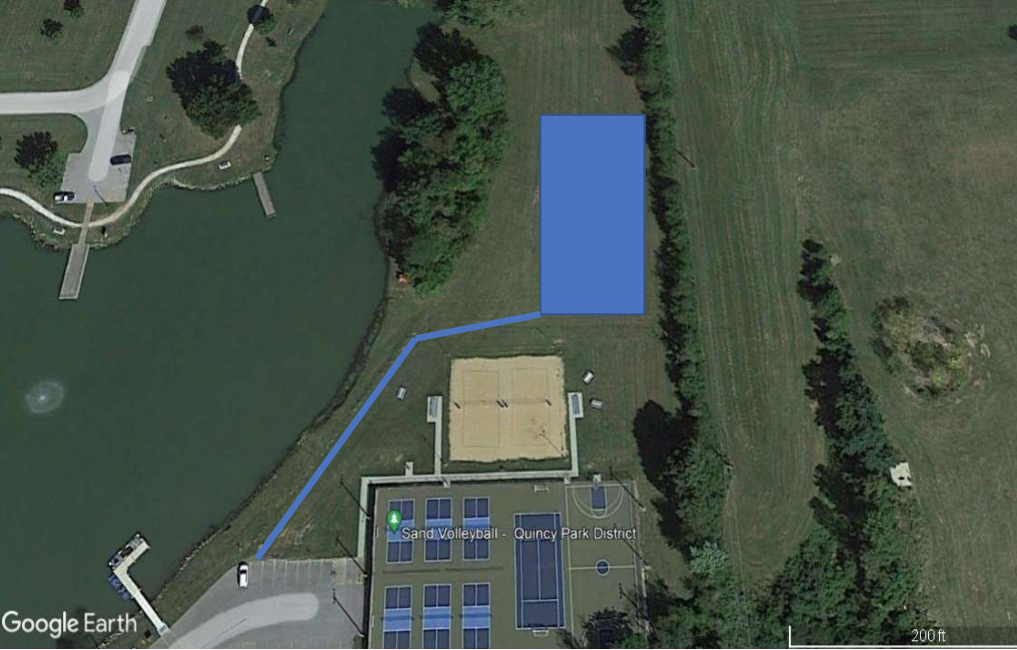 Capital projects include Moorman parking lot, Wavering shelter house, Berrian restroom
Commissioners reviewed a proposed capital projects list, settling on 11 that will be paid for with $1 million in general obligation bonds and $250,000 out of what Frankenhoff called a "very healthy corporate fund."
"I can say with confidence that our tax levy will go down next year," he said. "What people pay next summer on their property taxes to the Park District, once all the calculations are done, should be lower."
The biggest expenditures among the capital improvements were:
$400,000 for a parking lot northeast of the Batting Cage and pickleball courts in Moorman Park;
$175,000 to replace a shelter house at Wavering Park;
$175,000 to replace a restroom at Berrian Park.
Other items of note:
$90,000 will be spent from the museum fund for work on the porch of the Lorenzo Bull House.
$100,000 will be spent from the museum fund to create a sidewalk and overlook at the Villa Kathrine.
$100,000 will be spent from the recreation fund for pitching machines at the Batting Cage.
A parcel of undeveloped land in Parker Heights, south of Knapheide Manufacturing, likely will be on the auction block later this year. An archaeological report showed no significant historic, architectural or archaeological resources were in the surveyed area.
John Wood Community College is willing to lease a parcel of property south of its campus at 48th and Harrison that the Park District could eventually turn into a park. "This does not mean development," Frankenhoff said. "Someday down the road, if we decide we want to put a playground or anything on it, we're kind of set up."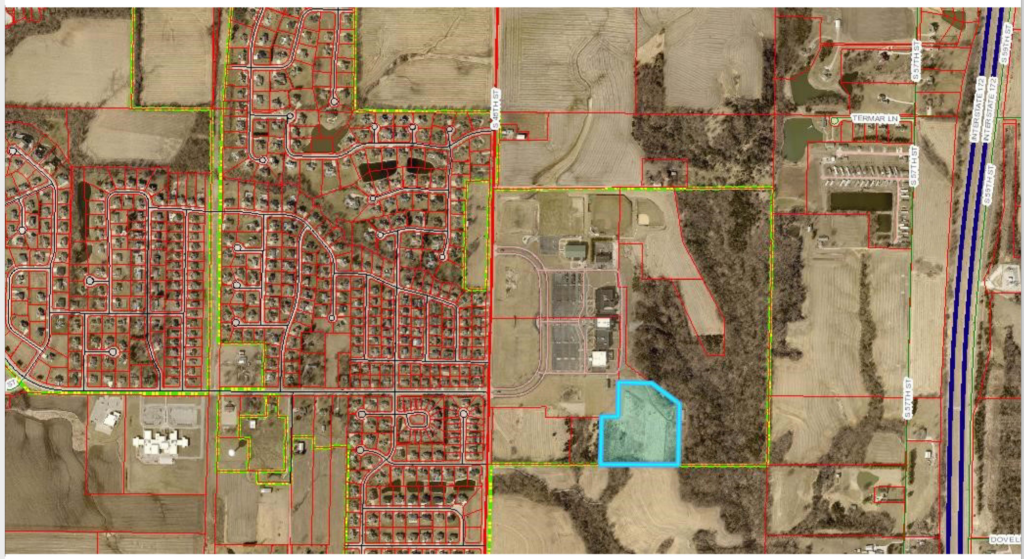 Miss Clipping Out Stories to Save for Later?
Click the Purchase Story button below to order a print of this story. We will print it for you on matte photo paper to keep forever.