Wiley contends 'I didn't do it' after guilty verdict; Airyana's mother says justice won't fix her pain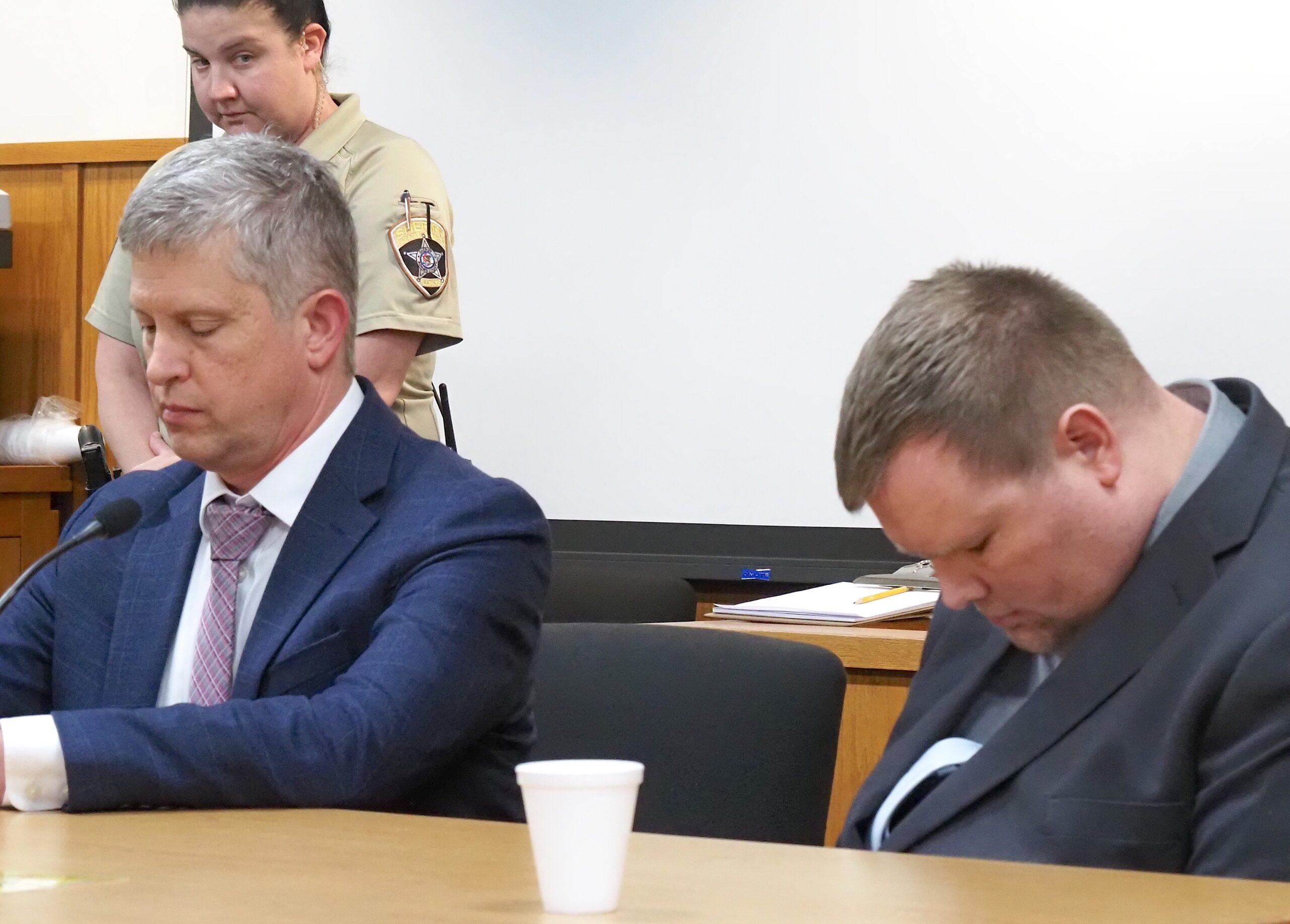 QUINCY — Travis Wiley had little to say other than "Yes, your honor" or "No, your honor" throughout the week.
Moments before bailiffs Steve Traubitz and John Ervin escorted him back to the Adams County Jail on Friday afternoon, Wiley blurted, "I just want everyone to know I didn't do it."
An Adams County jury of nine women and three men disagreed.
The jury found Wiley, 35, guilty of first-degree murder after a five-day trial ended Friday afternoon in Adams County Circuit Court. The jury deliberated for nearly 5½ hours before it rendered a decision.
Wiley was accused of shaking 2-month-old Airyana Hoffman on Jan. 20, 2018. She died two days later at SSM Health Cardinal Glennon Children's Hospital in St. Louis. Wiley remains in the Adams County Jail on a $5 million bond. His sentencing is set for Jan. 26. A minimum sentence for first-degree murder is 20 years in the Illinois Department of Corrections, with a maximum sentence of 60 years.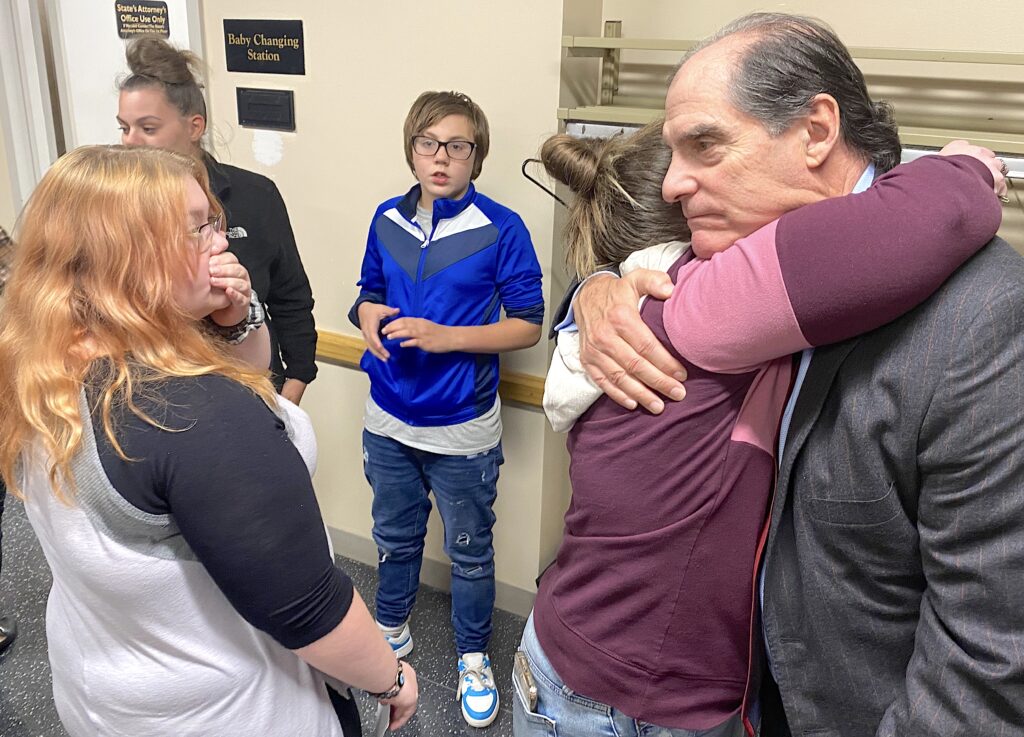 Engle says verdict doesn't bring her daughter back
Cristine Engle, Airyana's mother, hopes Wiley gets the same kind of sentence she believes she received after learning of her daughter's death.
"I'm (getting) life without parole without my child," she said. "I would think that is what he should get. If I'm being tortured this way, why should he get any less?"
Wiley showed little emotion and rarely reacted during testimony in his trial. However, when the verdict was read, Wiley reacted by dropping his head in disbelief while family members cried..
Engle had been waiting five years and 10 months for this day. She said waiting to learn the verdict was "petrifying."
"You don't know the end result," she said while meeting with local media outside the courtroom.
Hearing Wiley was guilty was "relieving," Engle said.
"But at the same time, it doesn't fix it," she said. "It doesn't bring her back.
"It's exhausting. It's been nothing but torture for me and my family. It wasn't right. It shouldn't (have) happened in the first place, and we shouldn't have been here. We should have never had to come to this, and my daughter should still be here."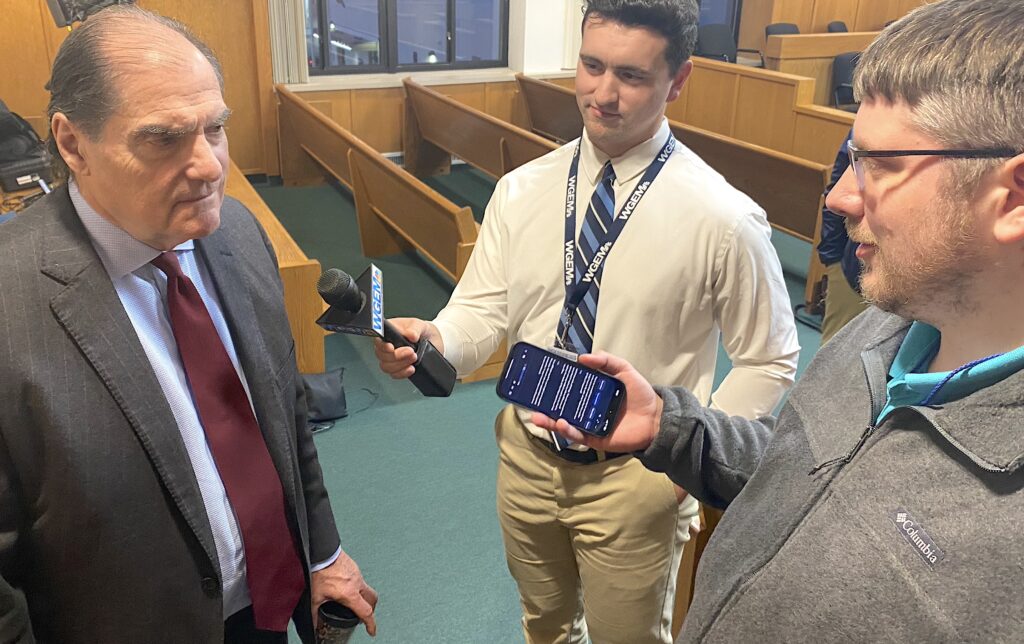 Case was first for Barnard in Adams County since 2016 retirement
Barnard, a former Adams County State's Attorney, now works part-time after retiring in 2016. The Office of the Illinois State's Attorneys in Springfield appointed him to the case in July 2022 through the Fourth Judicial District's Appellate Prosecutor program.
The length of the jury's deliberation didn't bother him.
"I worry (about the verdict) after about 10 minutes in every case," he said to local media inside the courtroom. "I knew what I wanted to say today. It's very difficult for me, when I'm on my feet, to know what has an impact and what doesn't. I just did my best to say what I thought was important for (the jury) to hear."
It was the first case Barnard tried in the Adams County Courthouse since 2016.
Barnard said the case turned out to be a battle of experts — forensic pathologists Dr. Juliette Scantleberry and Dr. Peter Williams, who performed Airyana's autopsy, and Dr. Channing Petrak, a child abuse pediatrician from Peoria, against Dr. Jane Turner, a forensic pathologist from St. Louis.
"This was an unusual case," Barnard said. "Most cases like this, murder trials, have to do with what happened, who saw it, why it happened and those sorts of things. This was unusual in the sense that it had to do with a difference of opinion among medical experts as to what explained the death of this infant. You don't hear that very often."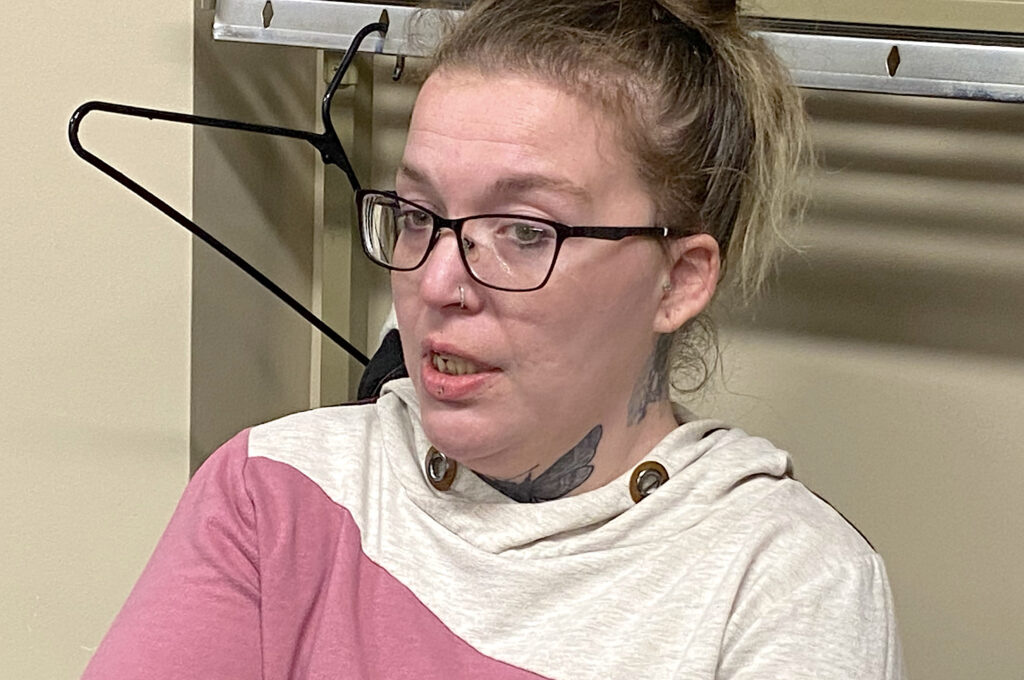 One of the 'most difficult, fatiguing, challenging professional endeavors in my career'
Engle said she struggled to hear during testimony that she had said her daughter had stopped breathing one day.
"I remember saying she did not stop breathing," she said. "She held her breath five, six seconds. She never stopped breathing in my care. She held her breath. That's the biggest thing that was the hardest to hear."
Barnard called the case one of the most, if not the most, "difficult, fatiguing, challenging professional endeavors in my career." The fact a 2-month-old child died added to the complexity.
Asked what made it so difficult, he said, "The complexity of the medical issues, the need to get into the weeds on those issues, to prepare to deal with competing medical testimony to evaluate it, challenge it, question it. It was one difficult process.
"There were times, and particularly in my opening statement, where it was difficult to control my own emotions. 'Nuff said."
Engle said she had "no need nor want" to say anything to Wiley. He was living in Engle's apartment and was in an intimate relationship with her when she asked him to watch her daughter on Jan. 20, 2018.
"In all honesty, I've never hated someone so much in my life," Engle said. "The hatred eats me alive, and it's not fair. I shouldn't feel this much hatred for someone."
Owls fill home as reminder of Airyana
Engle says she filled her home with reminders of Airyana.
"Her nursery was owls. I have hundreds of owls everywhere," she said. "There are owls in my vehicle. I mean, everywhere you turn in my home, there is an owl. She's everywhere, and she's not going anywhere. Never."
Engle says she is considering joining the CASA (court-appointed special advocates) network.
"I will do everything I can to save another child from any type of injury like this," she said. "If I can save just one more child, then it won't be in vain."
She said she got justice on Friday, but Engle said she the healing never will end.
"This justice isn't going to fix it," she said. "It's not going to make it better, because it's not going to take us into a time portal and bring her back. I can't go back and bring her, so it will never be OK. I will never be OK. My two older children will never be OK, and my two youngest will never really truly know their sister."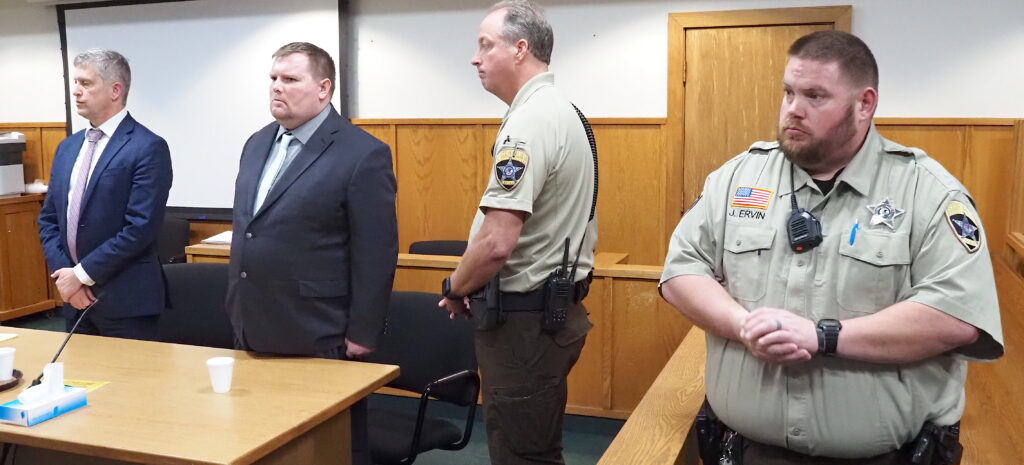 Miss Clipping Out Stories to Save for Later?
Click the Purchase Story button below to order a print of this story. We will print it for you on matte photo paper to keep forever.